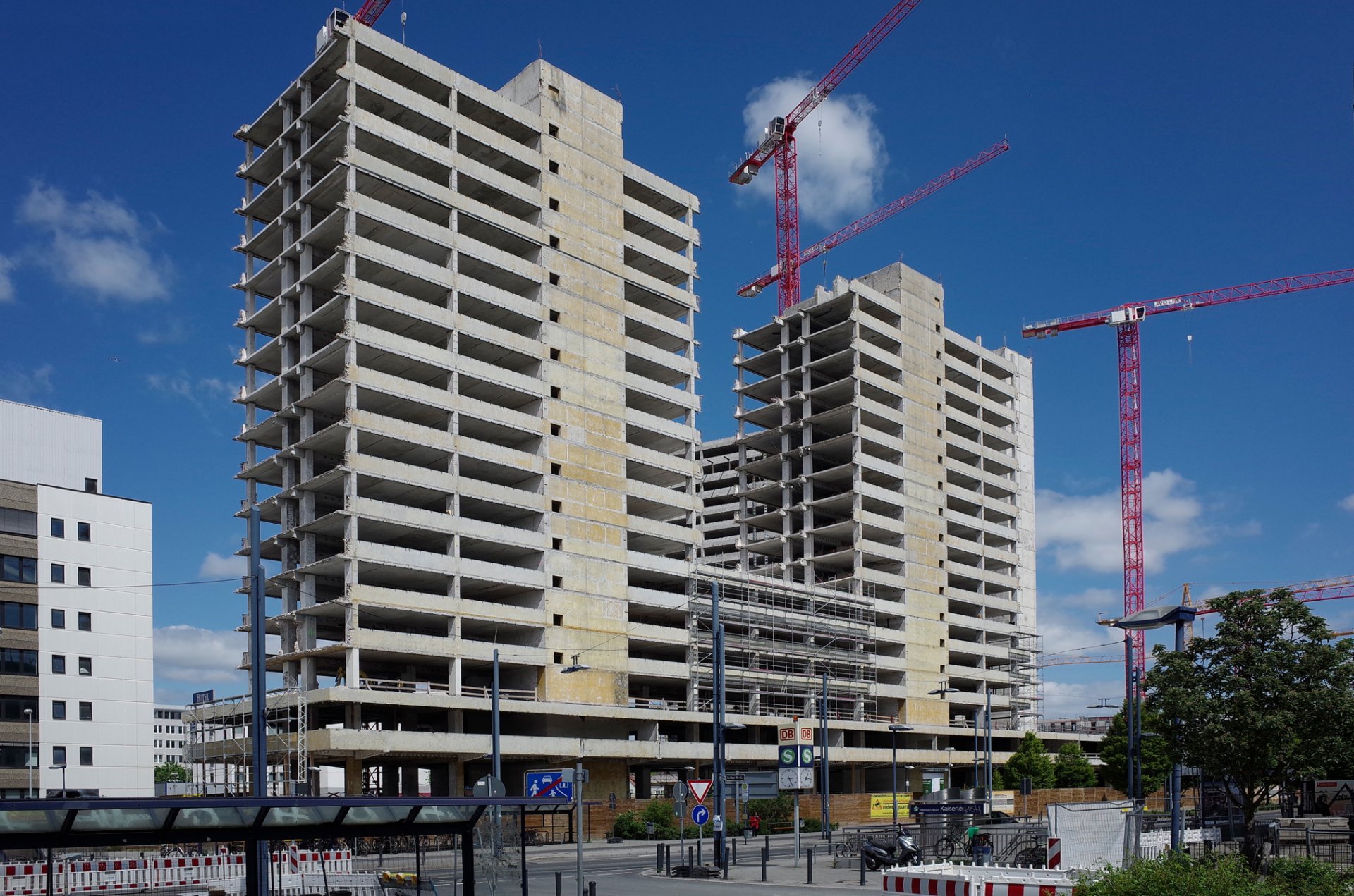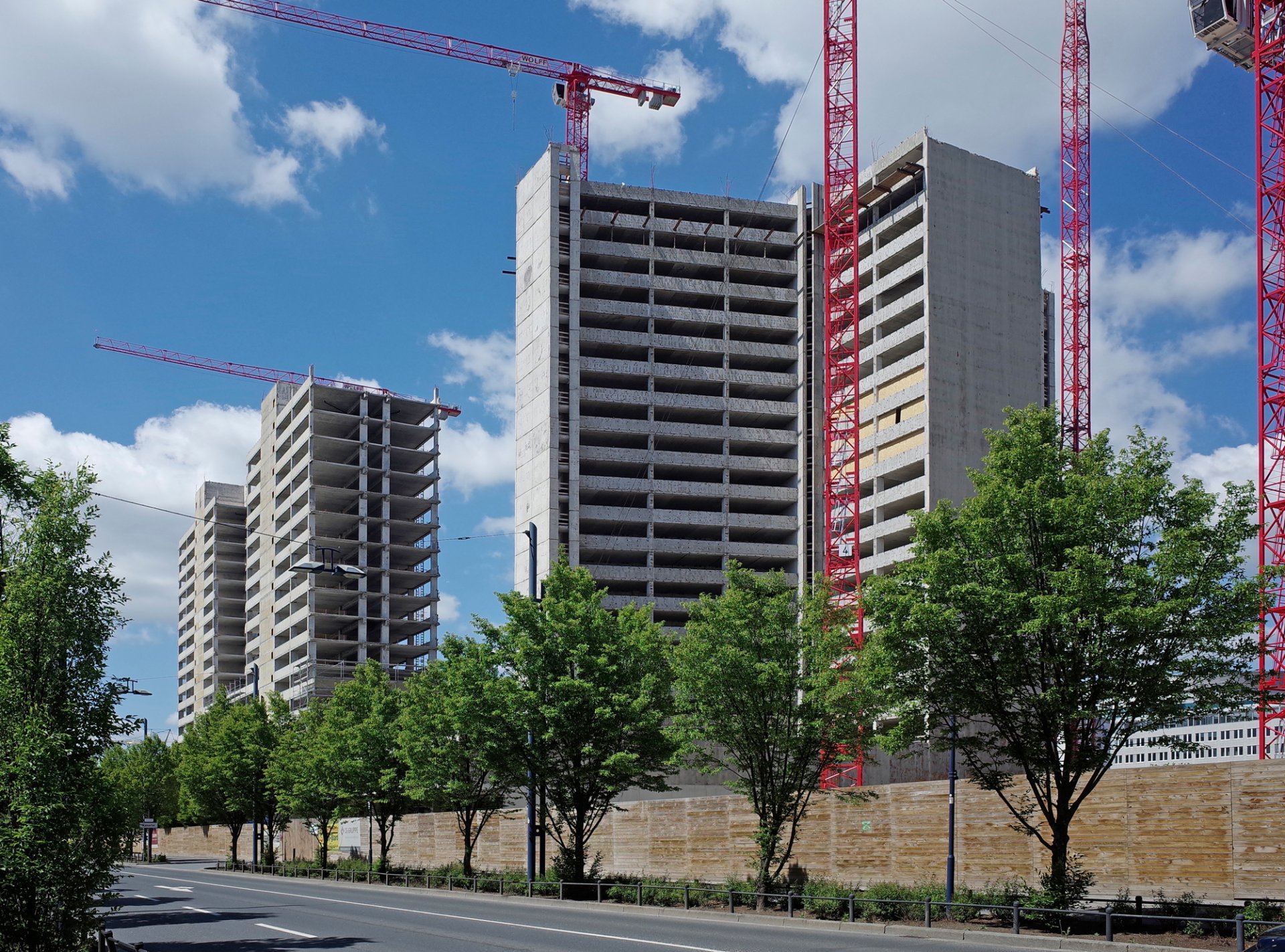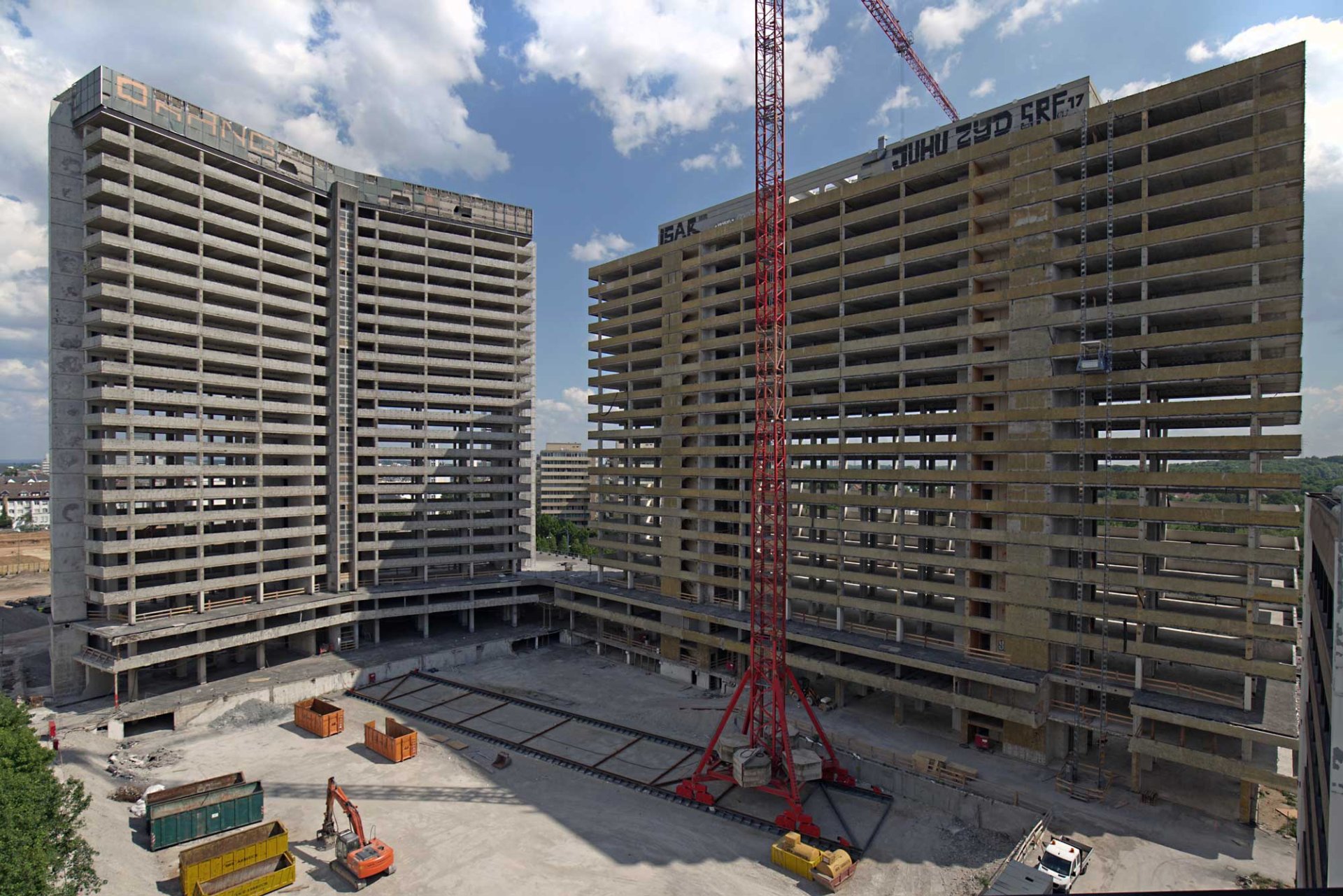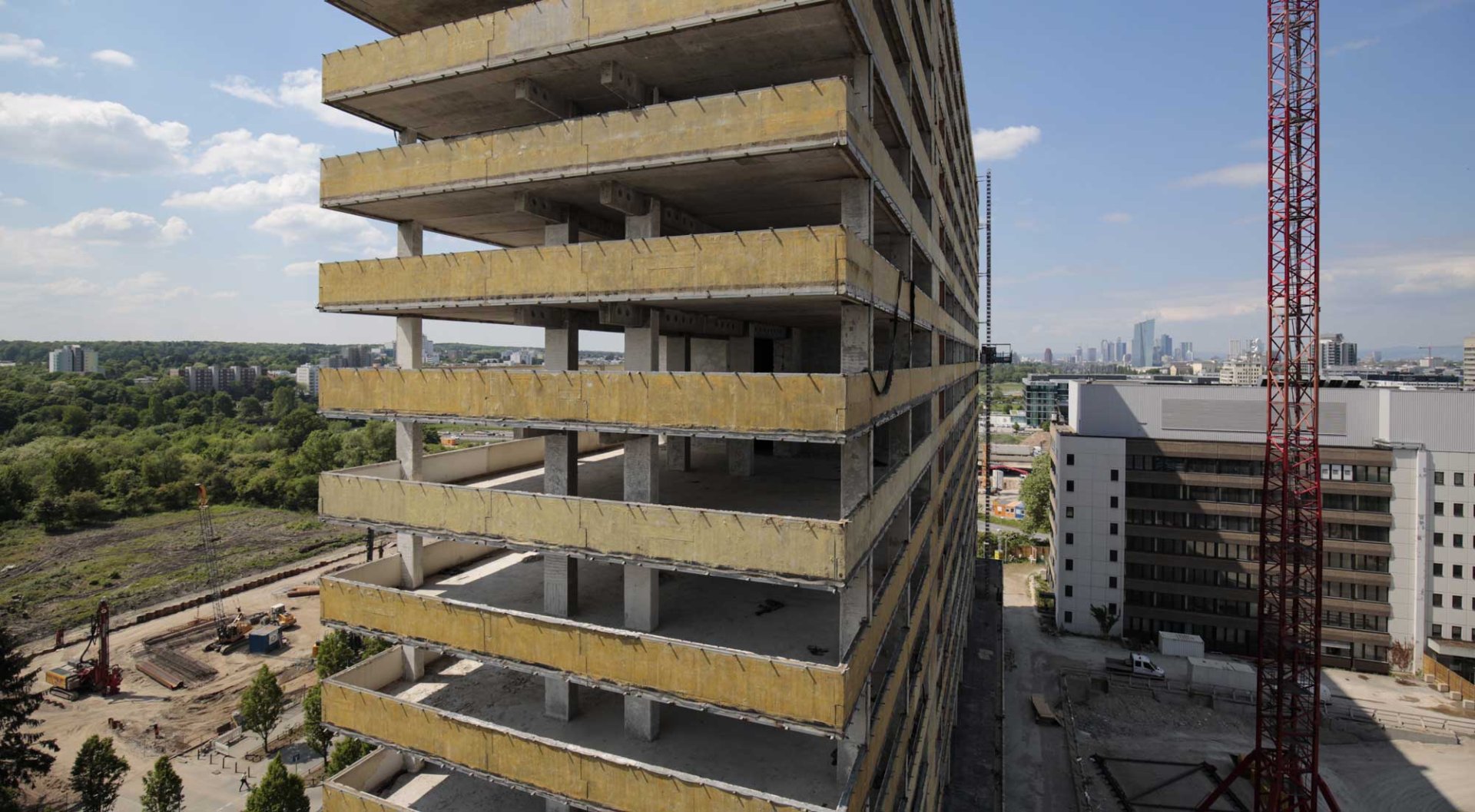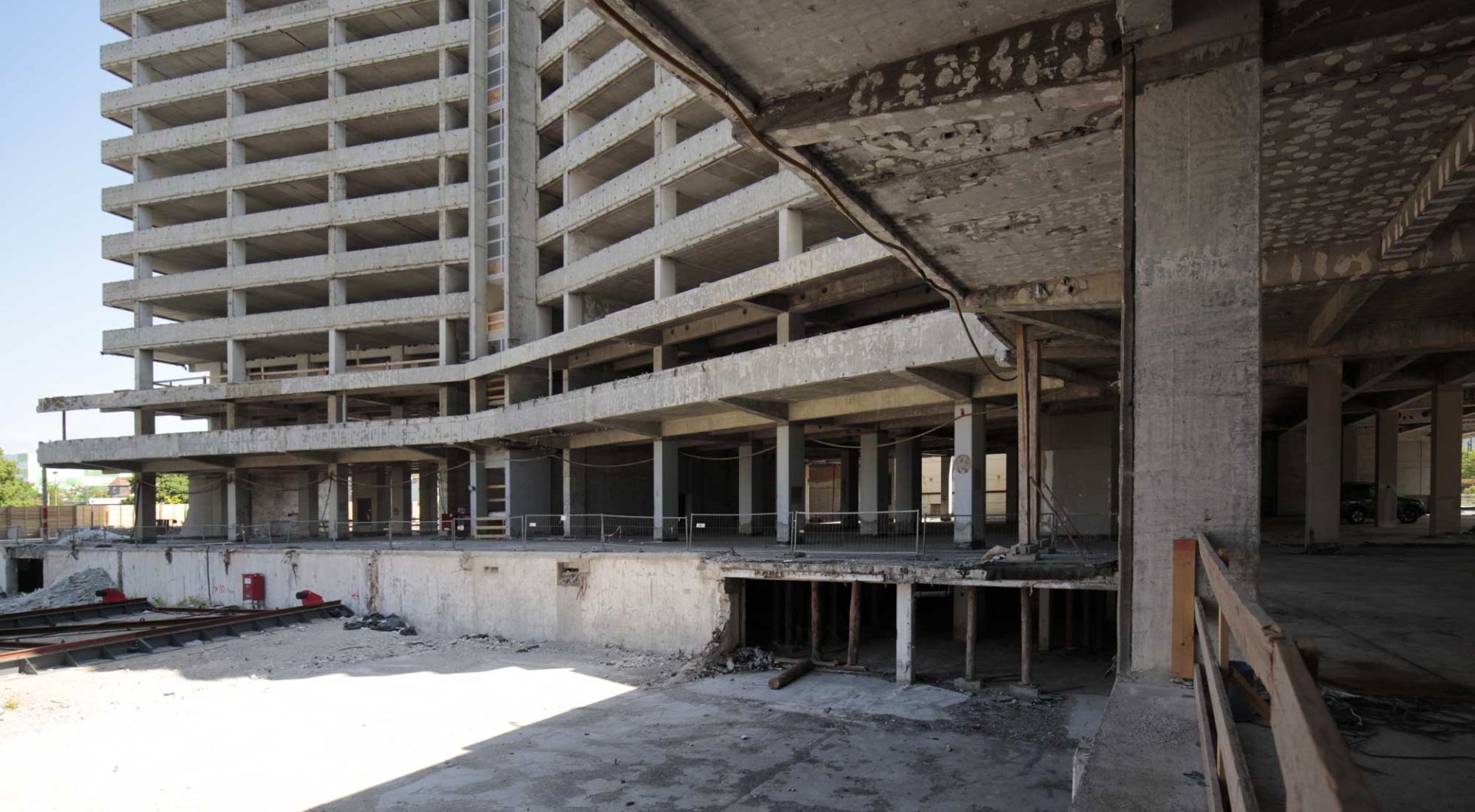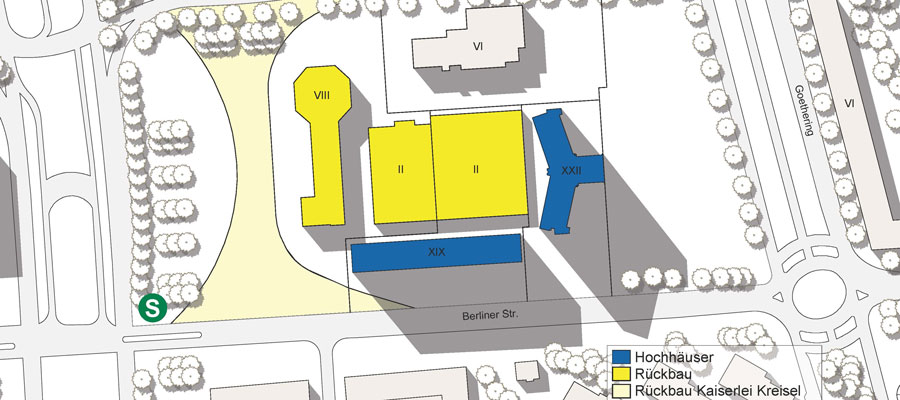 © Eike Becker Architekten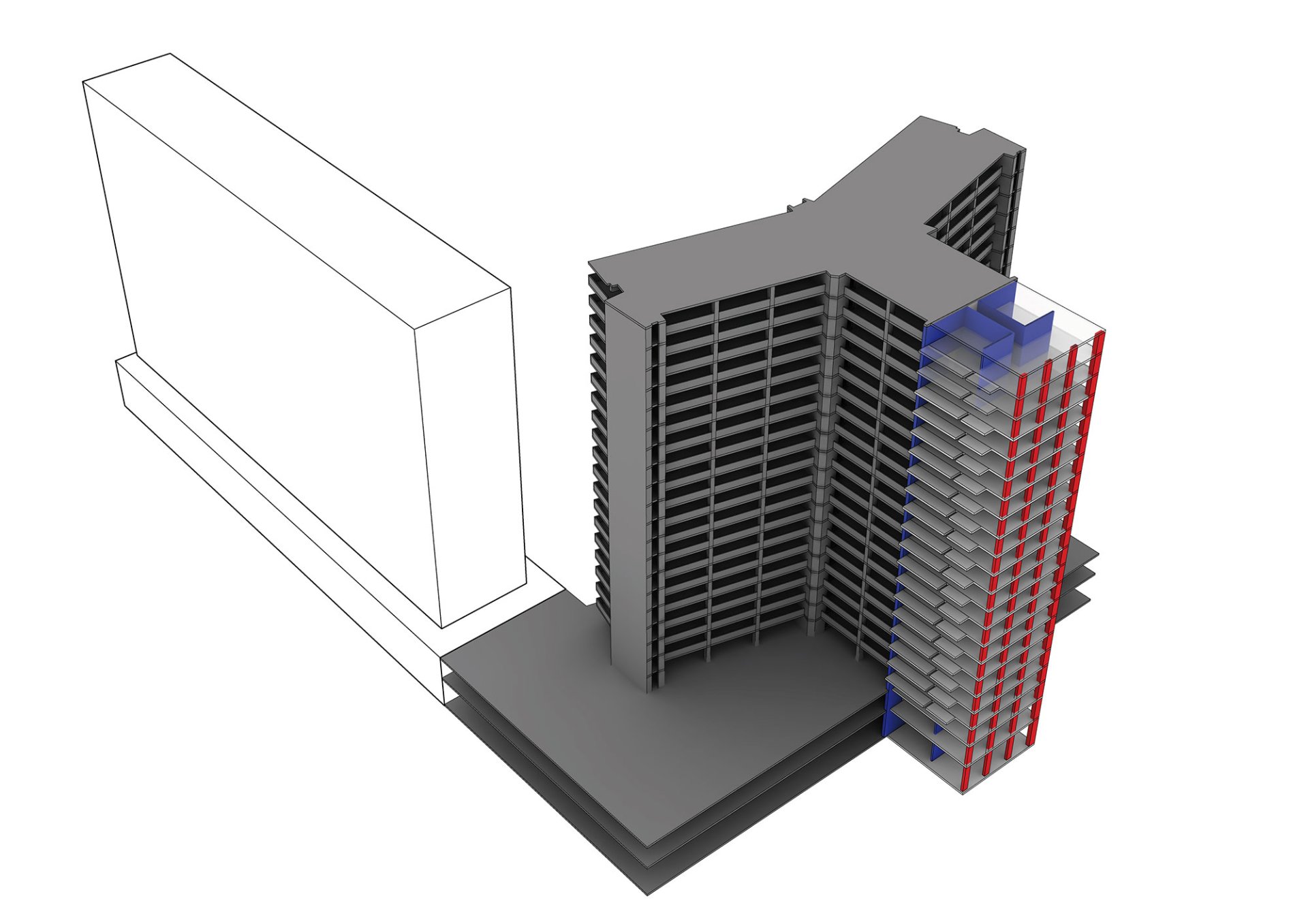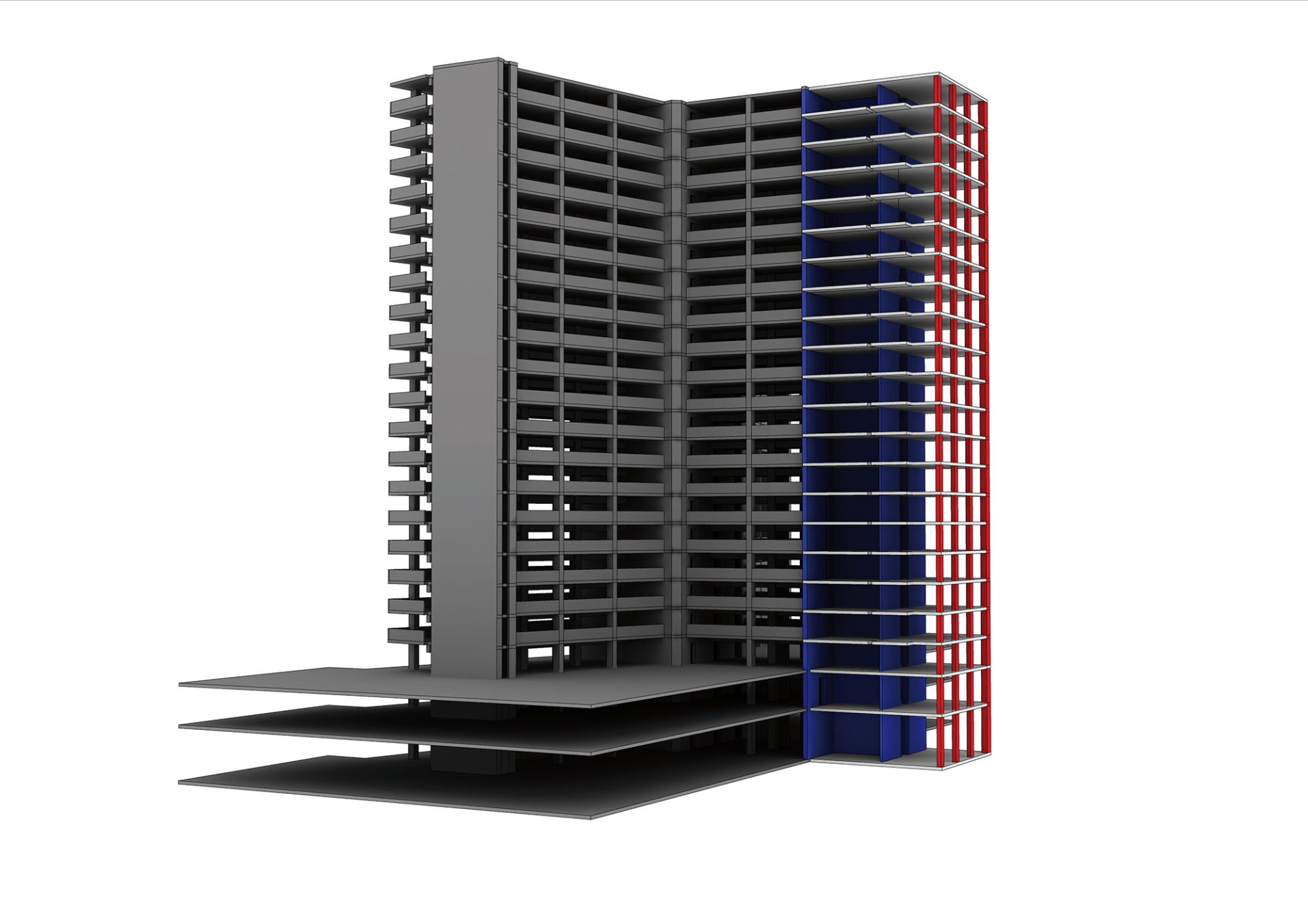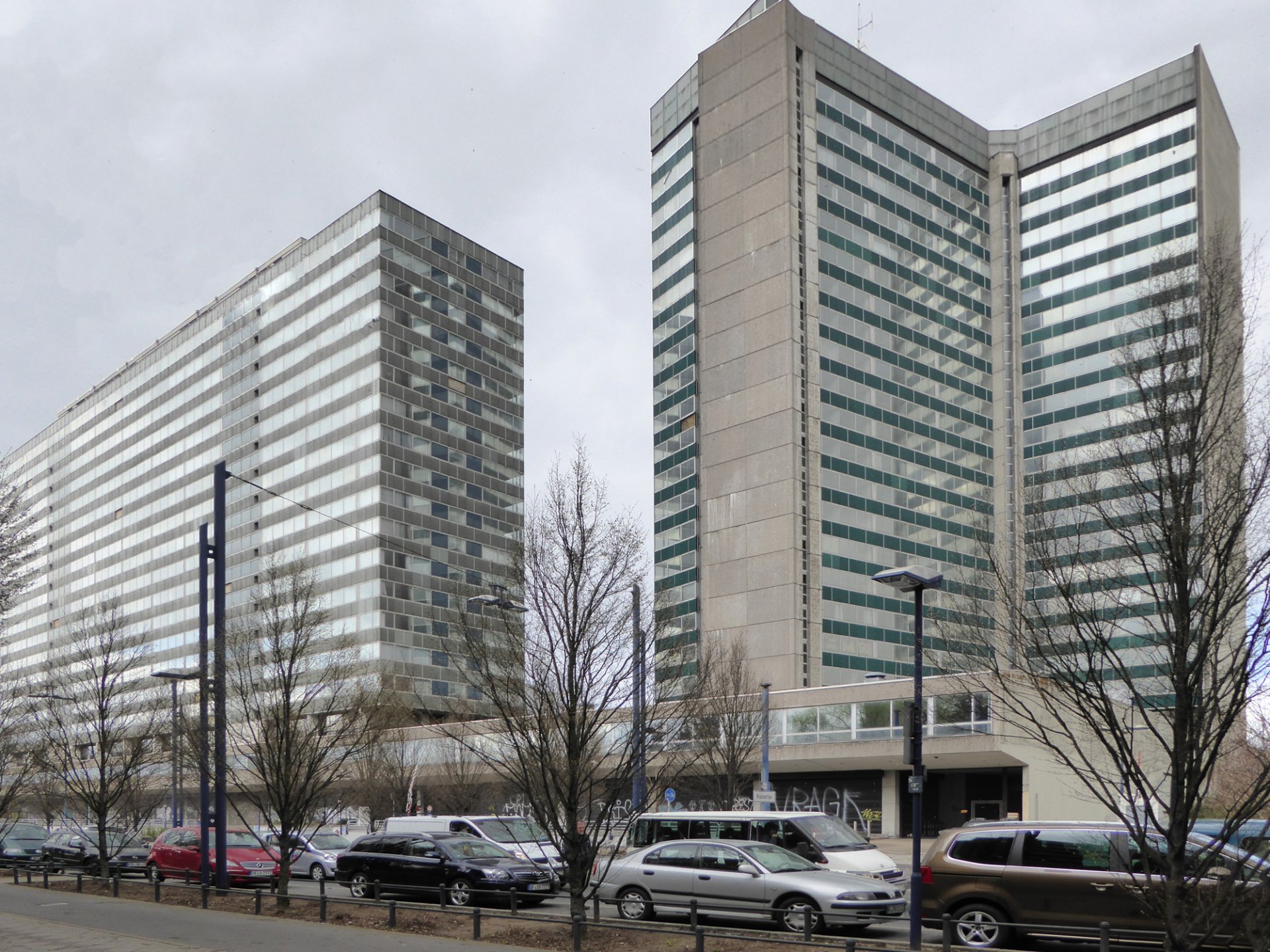 Existing building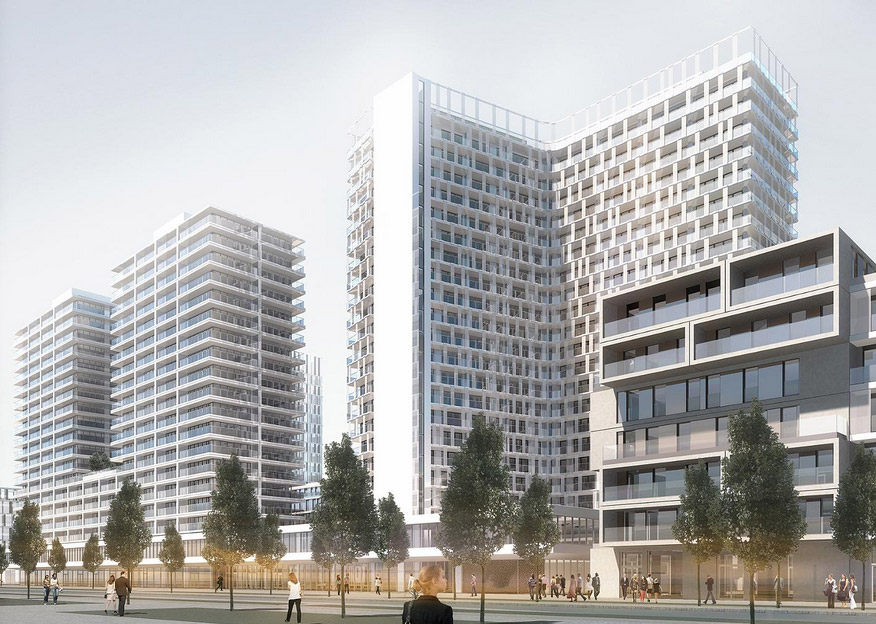 © CG Gruppe
project description

On the 44,600 m² site of the district Kaiserlei, a new mixed-use zone with 1100 rented flats as well as commercial and office areas for approx. 3000 people will be developed by CG Properties. In direct vicinity to Frankfurt's city border with Offenbach, there will be a building ensemble consisting of two towers to be converted into rented flats as well as ten residential and seven commercial buildings. A gross floor area of 123,000 m² is planned above ground and 33,000 m² below ground.
structure

In the course of the conversion process, concrete shear walls were incorporated into one of the existing buildings as well as reinforced concrete consoles with shear indentation towards the bearing recess, while the other existing building was entirely dismantled starting from the 8th floor going up to the top floor. The resulting incision allows for the lighting of the apartments being built here. The two top floors were entirely dismantled.
In addition, elements such as floating screed for acoustic insulation purposes, steel profiles for the load transfer and extensive green roofs are used to avoid additional reinforcement measures.
Data
Client:
CG Immobiliengruppe, Berlin, Germany
Architect:
Eike Becker Architekten, Berlin, Germany (design), schmidtploecker architekten, Frankfurt, Germany (implementation)
Start of planning: 2014

GFA: 123,000 m²
Service:
Structural engineering
Concrete refurbishment