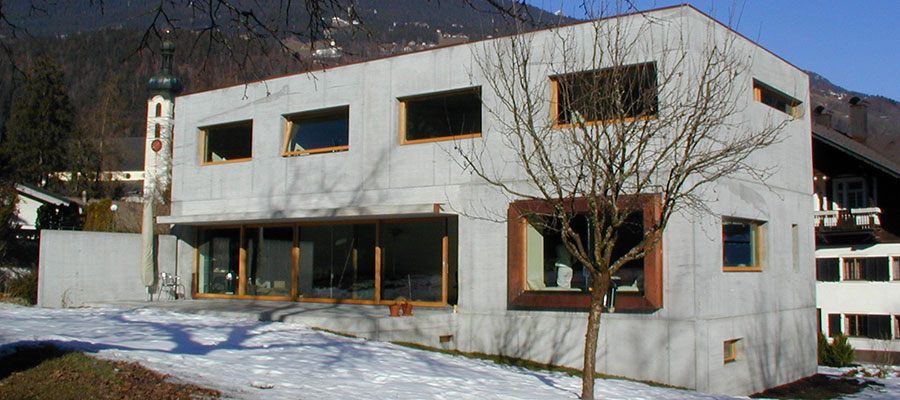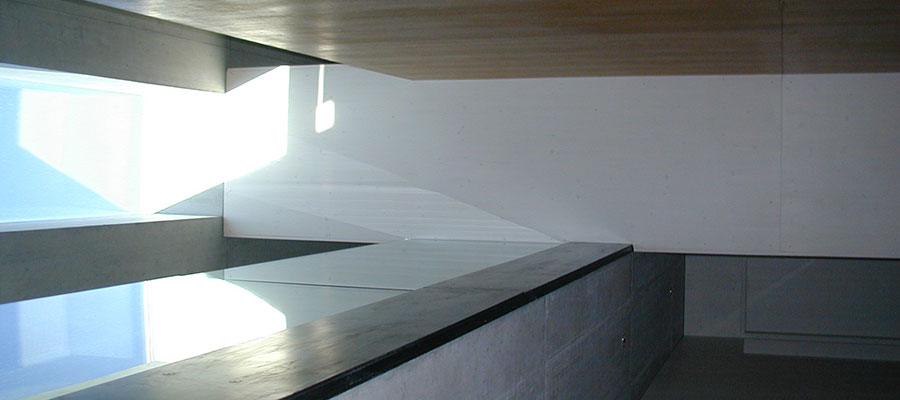 project description

The 1,500 m² property is in the centre of Tschagguns.
The one-family house with apartment for the older generation fits in architecturally with the village centre of Tschagguns. The formulation of the street façade is sparse and reserved, and the entrance to both residences together with the garage entrance are closed with a recessed oak façade. The building opens on the east and south side. As a counterpart to the recession on the street side, the basement protrudes to the south and forms a terrace advancing to the garden.
The whole construction is in 20 cm reinforced concrete in the form of exposed concrete.
Data
Client:
private
Architect:
lang & vonier architekten
Completion: 2004

Gross volume: 980 m³ | Living area: 232 m²