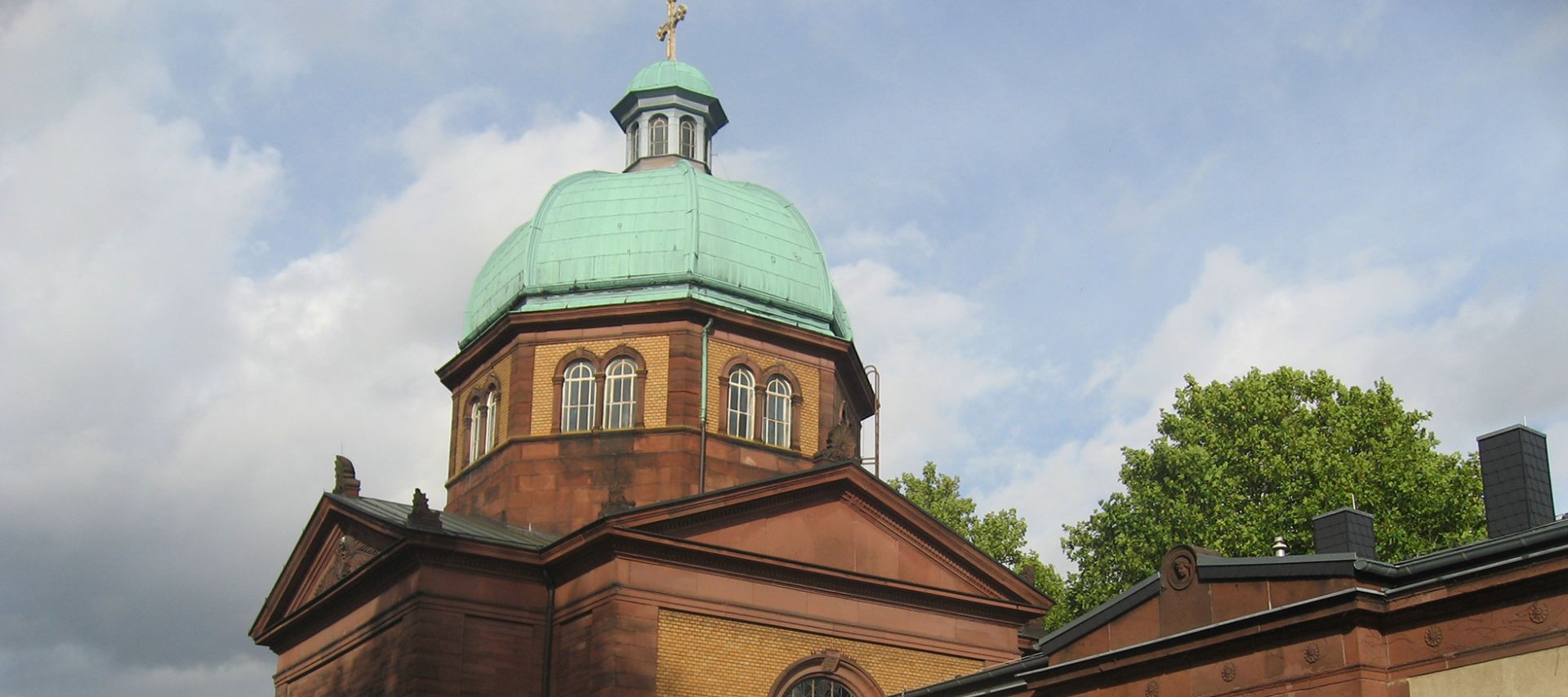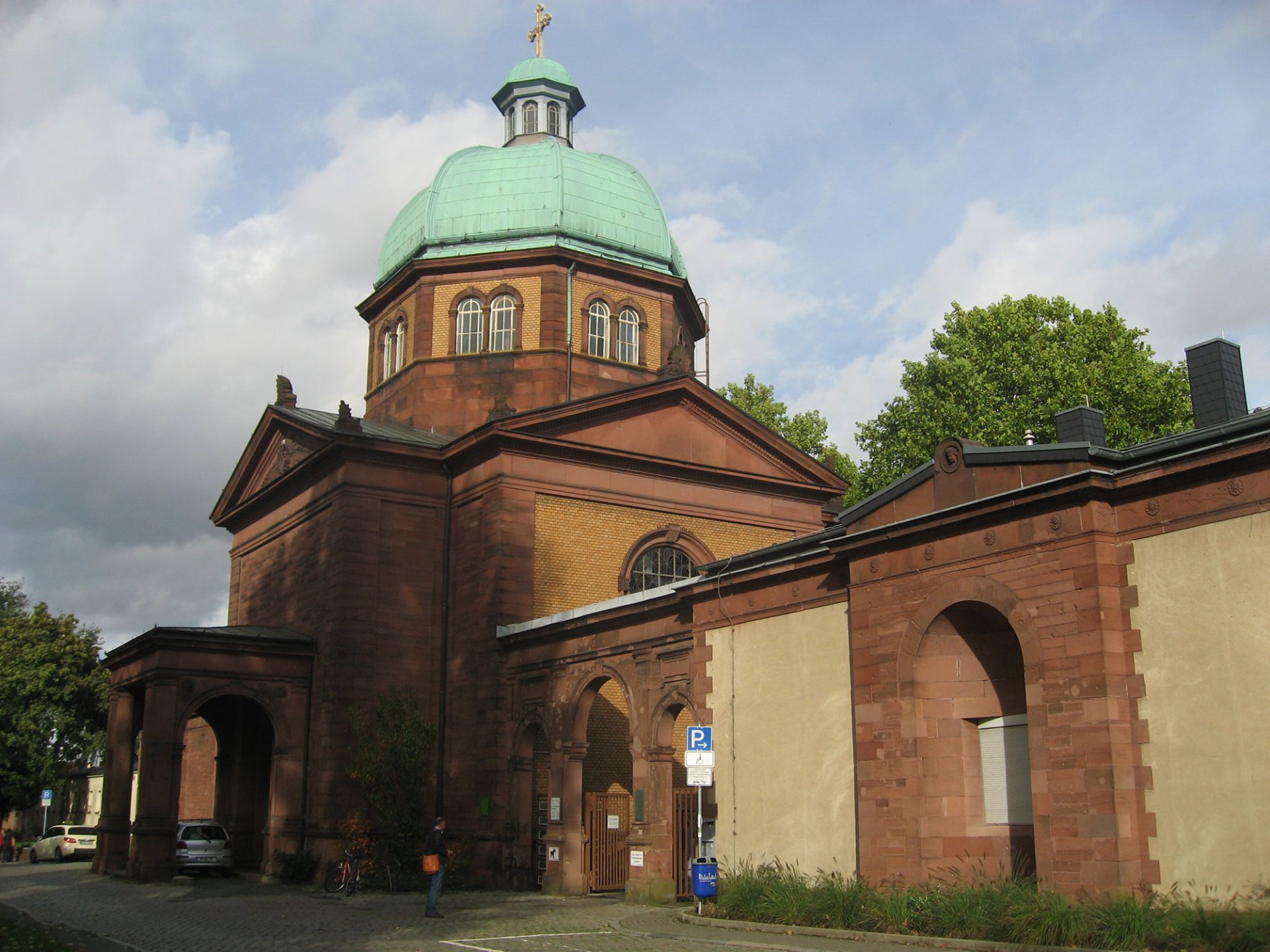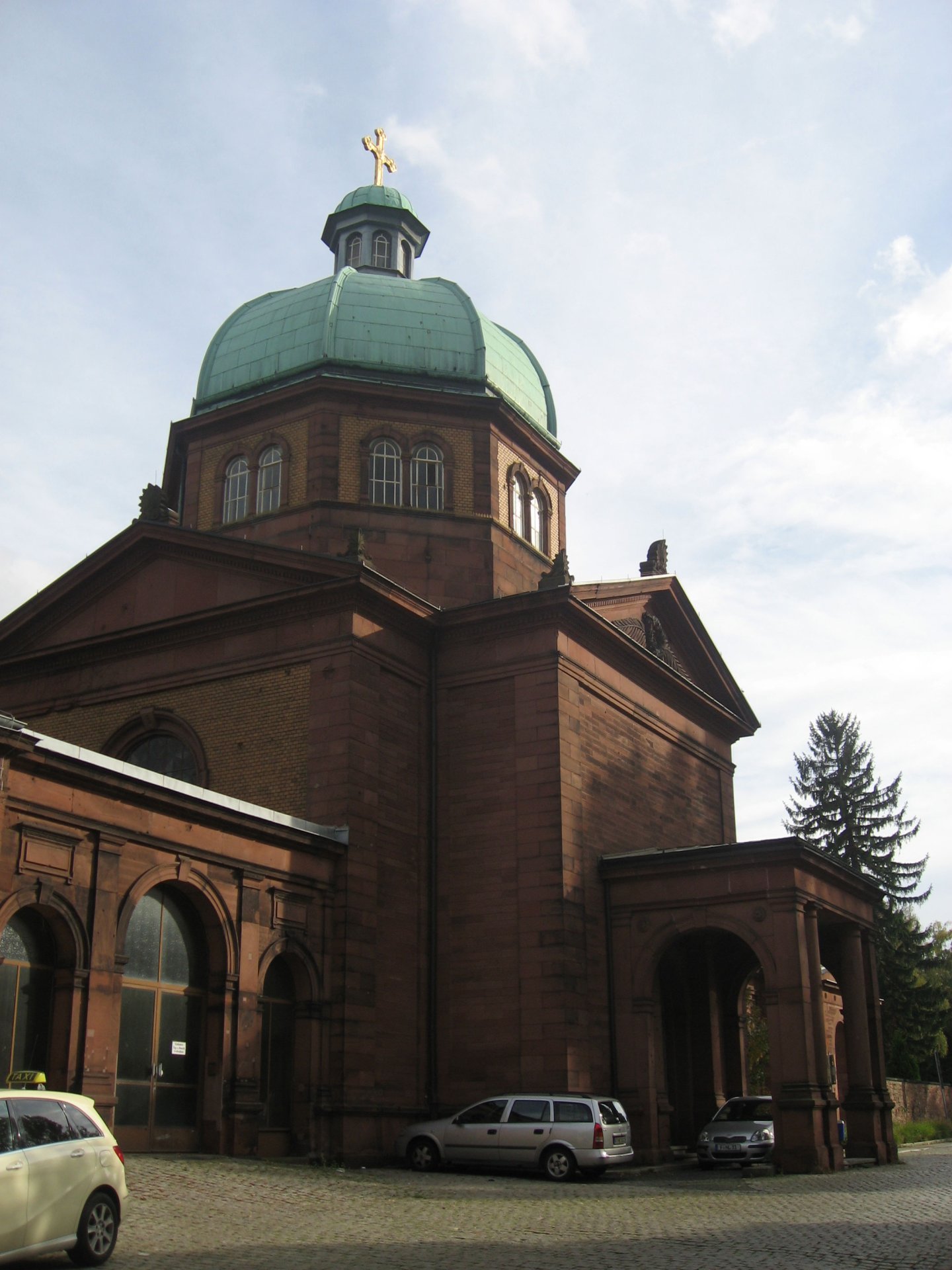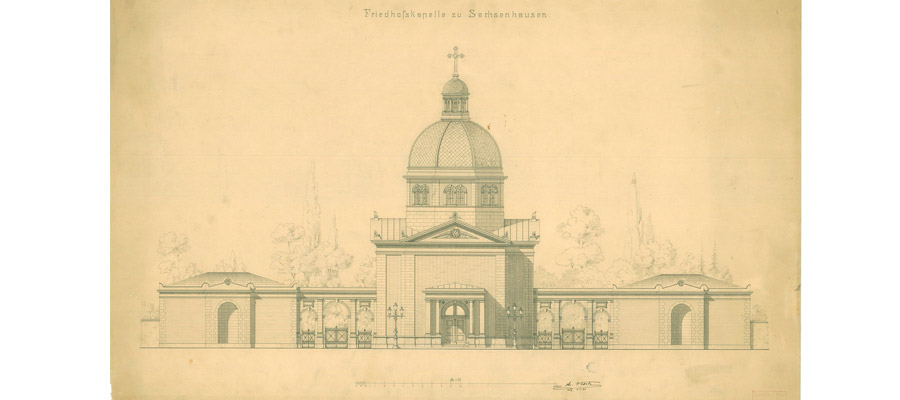 Status plan © Institut für Stadtgeschichte, Frankfurt am Main
project description

The funeral hall of Frankfurt Südfriedhof, built in 1891, and the adjoining mortuary house shall be renovated and possibly transformed in functional and architectural terms.
As part of a feasibility study, preliminary investigations were carried out on the historic building complex. In addition to architectural studies, restoration research and damage mapping of the stone surfaces, a structural assessment of the historic building structure was also performed.
B+G accompanied this feasibility study in terms of structural design.
Data
Client:
City of Frankfurt, Germany
Architect:
berresheim.architekten
Start of planning: 2015

Feasability study