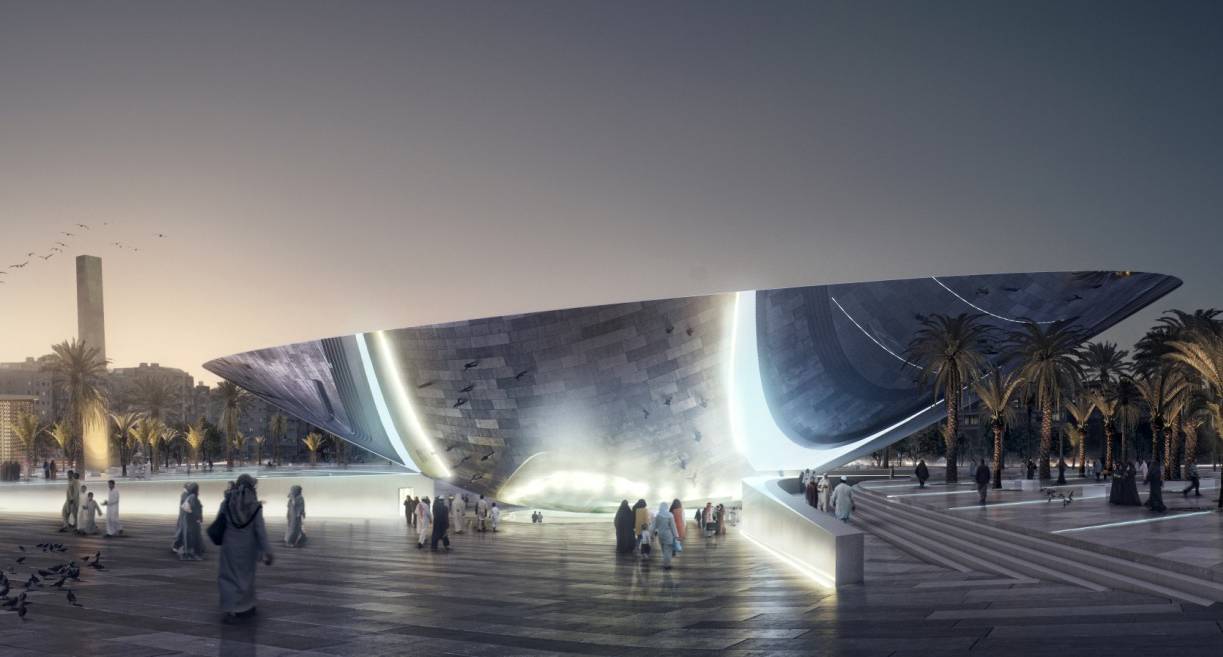 © Snøhetta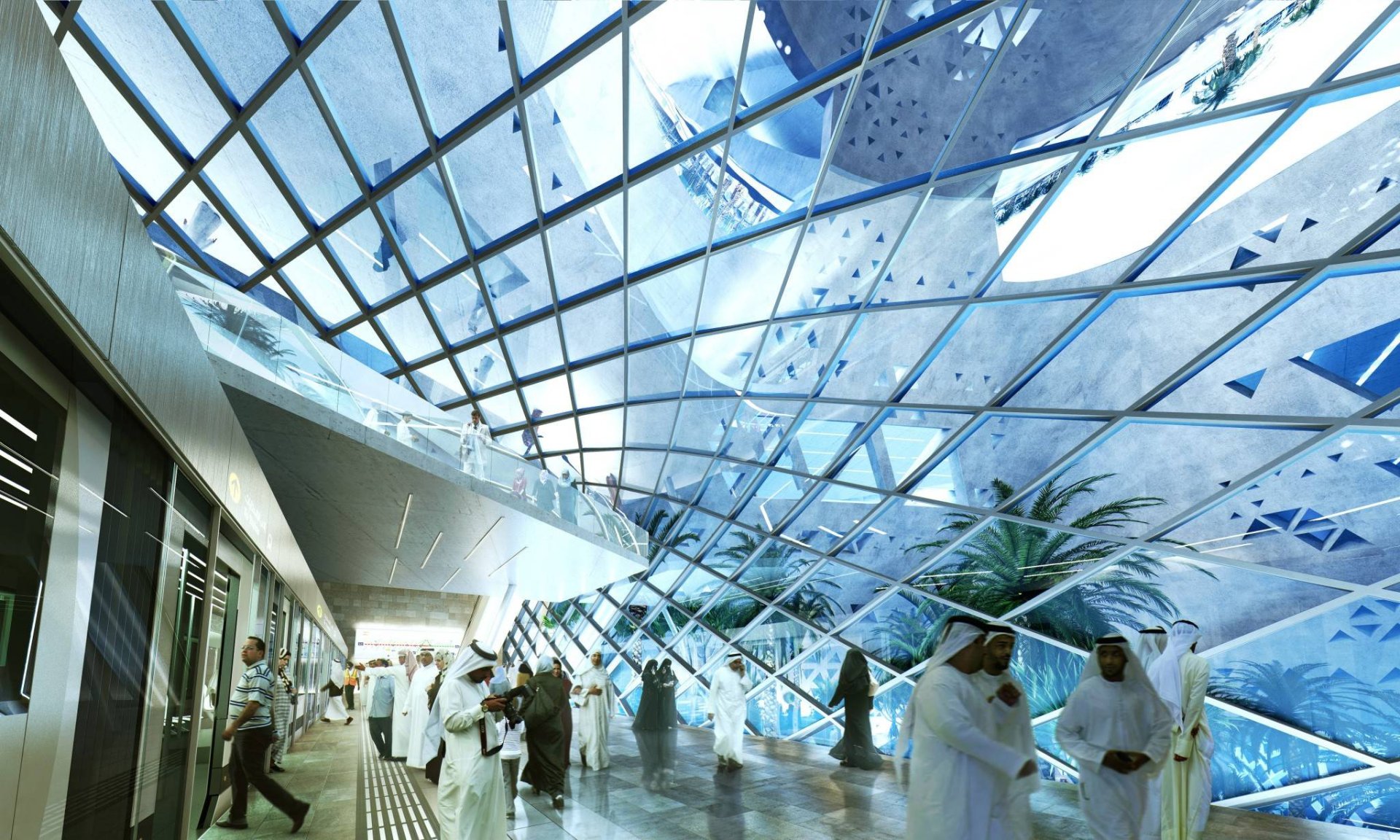 © Snøhetta
project description

B+G assists Snøhetta Architects in the façade design for key elements of the emblematic downtown of the Qasr Al Hokm Metro Station in Riyadh at the intersection of two metro lines.
façade

This includes the polished stainless steel canopy, glass and steel enclosures of the passage-way atria as well as the train-tunnel enclosure and platform screen doors.
The reflective canopy will create spectacular views through the highly transparent enclosures below so that the trains below ground can be seen even from the ground level when
passengers approach the station. Fire protection and smoke extraction considerations are a major challenge for this project.
Data
Client:
ArRiyadh Development Authority (ADA)
Architect:
Snøhetta AS
Competition: 1st prize (2014)
Planning: 2015–2018

In collaboration with: BGKI
Service:
Façade engineering
Related Links

more projects referring to:
> Façade