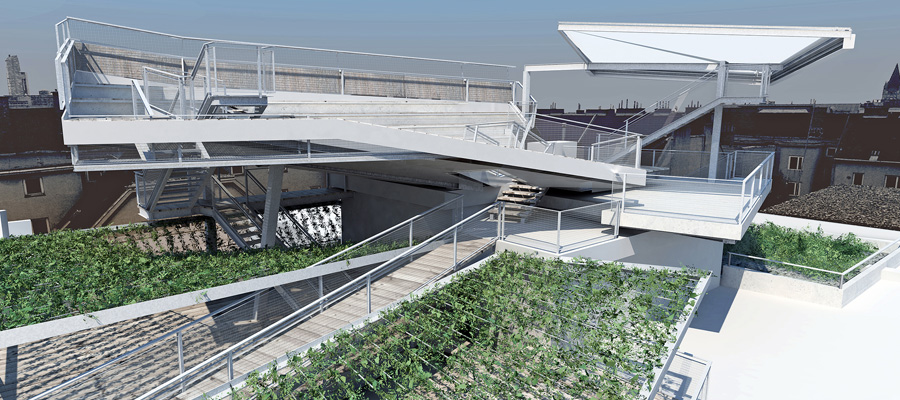 © Gregor Holzinger, University of Applied Arts Vienna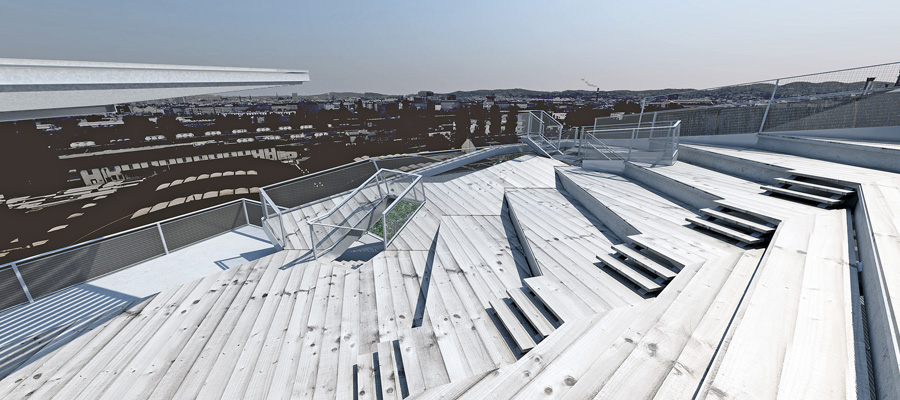 © Gregor Holzinger, University of Applied Arts Vienna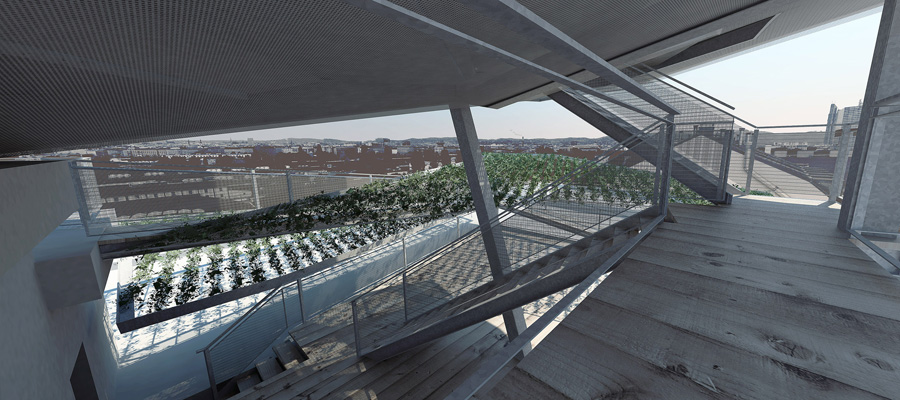 © Gregor Holzinger, University of Applied Arts Vienna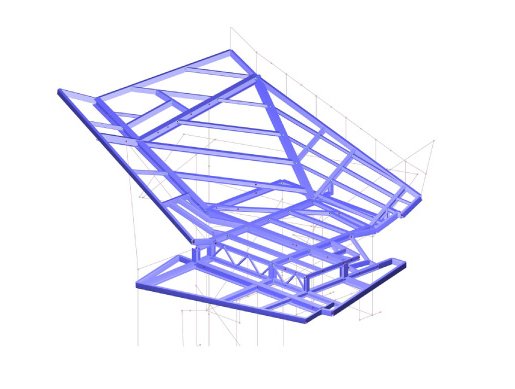 project description

The realization of a multilevel roof garden for the 'Integrationhaus' in Vienna is a socially ambitious project from the residents. The result is a roofscape to provide the residents a green, community, play and retreat space. It is divided into two major areas: the green roof with an area of 210 m² is a retreat and quiet zone, and includes a community and children's play area and a kitchen garden.

The second main part, the upper deck, has an area of 230 m² with a unique view over Vienna, includes recreational and public areas, and serves as a meeting place for residents and guests.
structure

The steel structure has an surface area of 760 m² and with a corresponding earthquake-related mass of 320 kg/m² with the guidelines for a slight roof extension according to the Vienna Building Code.
Data
Client:
Verein Projekt Integrationshaus
Architect:
Gregor Holzinger
Planning: 2009–2010

NFA: 440 m² | Surface area steel structure: 760 m²
Service:
Structural engineering
Related Links

more projects referring to:
> Steel