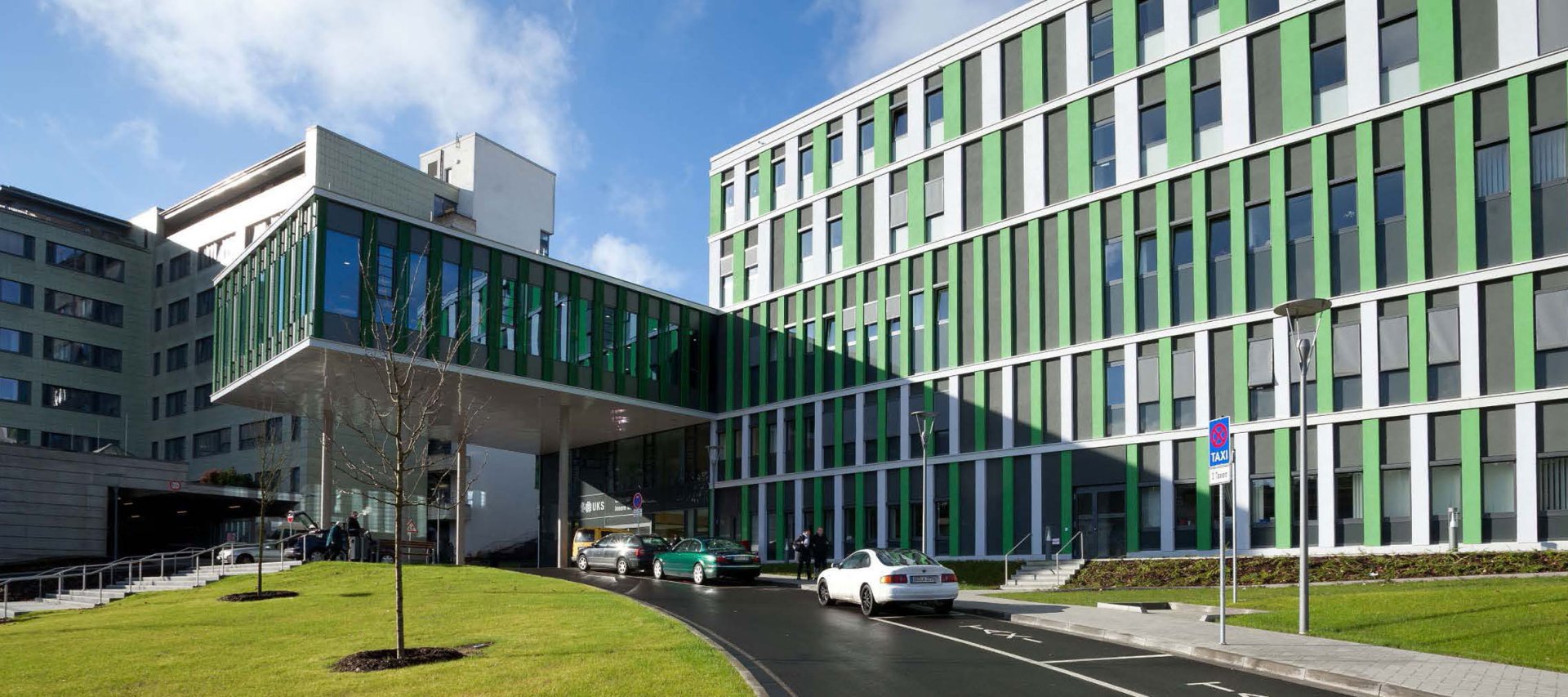 © UKS, Rüdiger Koop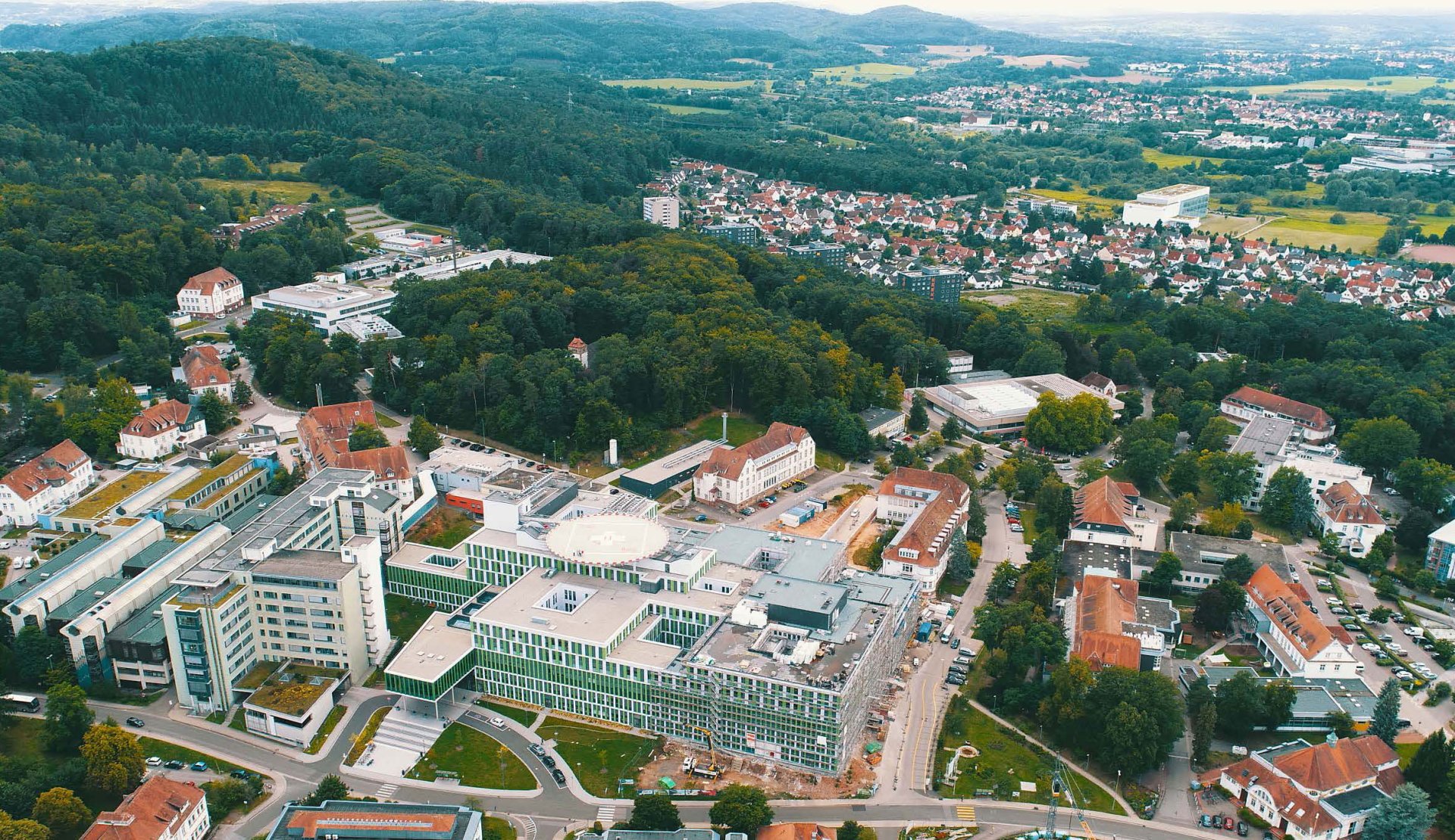 © UKS, (Prof. Dr.) Frank Kirchhoff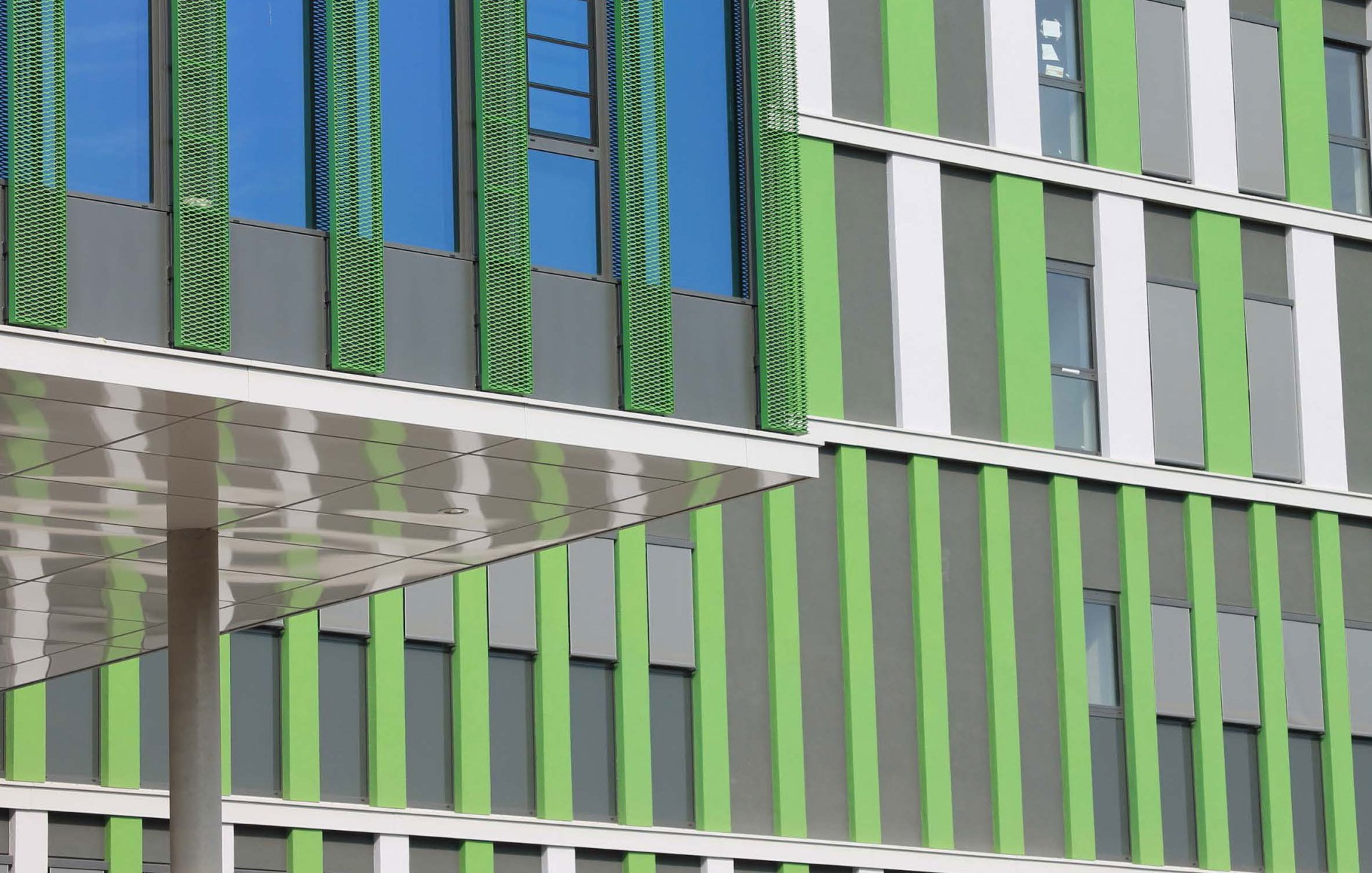 © UKS, Rüdiger Koop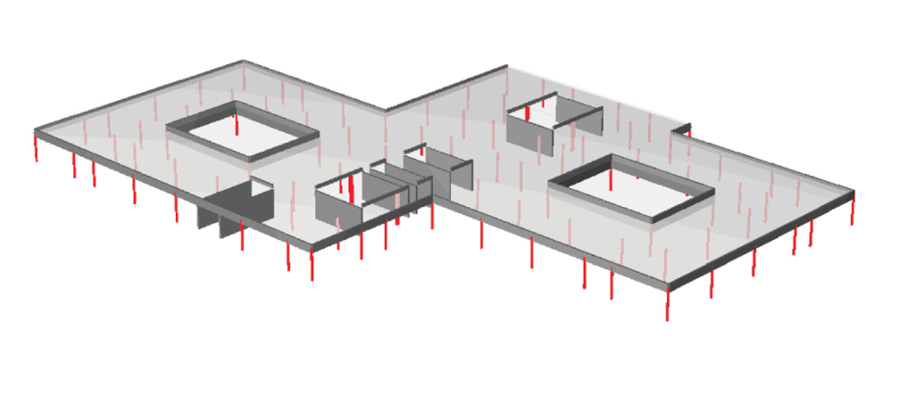 project description

On Saarland University Hospital premises in Homburg a new building for the internal medicine department and accompanying measures is currently being built. The first construction phase is finished and the completion of the second construction phase is scheduled for the end of 2018.
The new six-storey hospital building is approximately 137 m long by 78 m wide. The lower floors accommodate amongst other things examination and diagnostic rooms, doctor's offices as well as a same-day-clinic and the ICU. In addition there are research and lecture facilities located in the north eastern part of the building. All hospital patient rooms are located on the upper floors and there is a helipad on the roof.
structure

A partially cantilevering one storey tall steel structure forms the roof over the main entrance area. On the western part of the building, there is a delivery area on the ground floor level which is connected by a ramp. All load-bearing elements are made of cast-in-place concrete except the special areas of the entrance roof, helipad and transfer structure above the lecture halls. Before the construction of the new building commenced certain existing buildings had to be demolished on the hospital premises.
Data
Client:
Universitätsklinikum des Saarlandes
Architect:
woerner und partner
Completion: 2018

GFA: 44,345 m² | Gross volume: 190,565 m³
Service:
Structural engineering