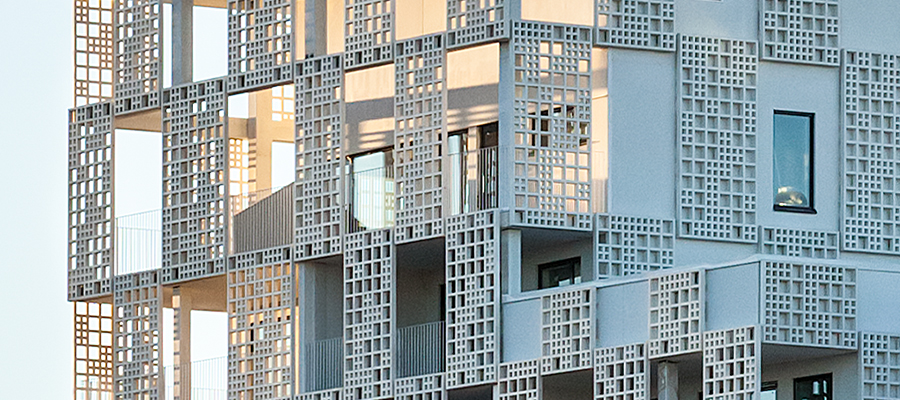 © Tiia-Ettala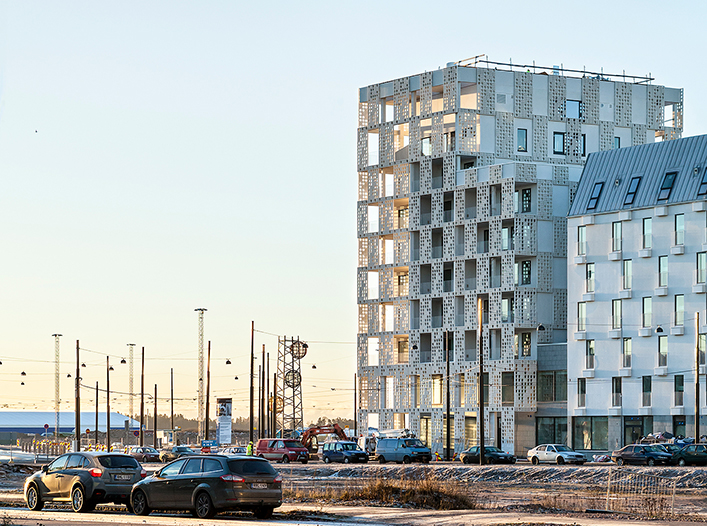 © Tiia-Ettala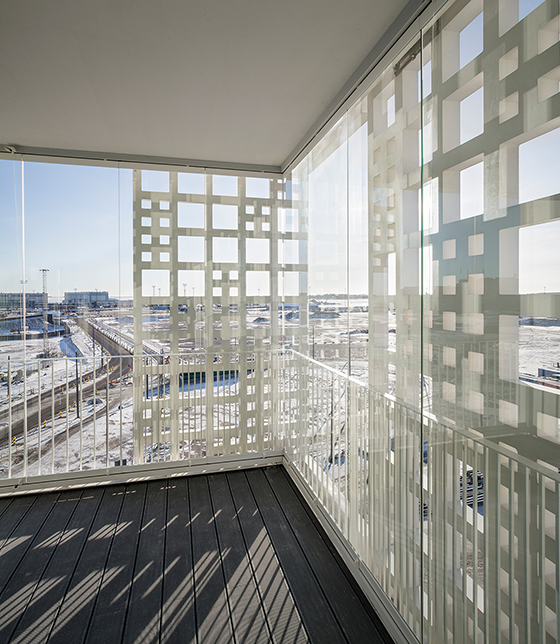 © Tiia-Ettala



project description

This social housing project was built as one of the first blocks in the new Jätkäsaari housing area in Helsinki. The envelope of the block is built of white pre-fabricated concrete elements. Semi-transparent balcony walls create varying degrees of exposure and privacy.
structure

2,060 m² of fibreC 3D freeform elements were installed as façade, sunshading and balcony elements. The panels are fixed at either six or four points to the substructure.
Bollinger+Grohmann were responsible for the structural design of the façade.
Data
Client:
City of Helsinki, Finland
Architect:
Huttunen Lipasti Pakkanen Arkkitehdit/Architects
Completion: 2014

In collaboration with: Rieder Smart Elements GmbH & fshape GmbH
Service:
Structural engineering
for the façade