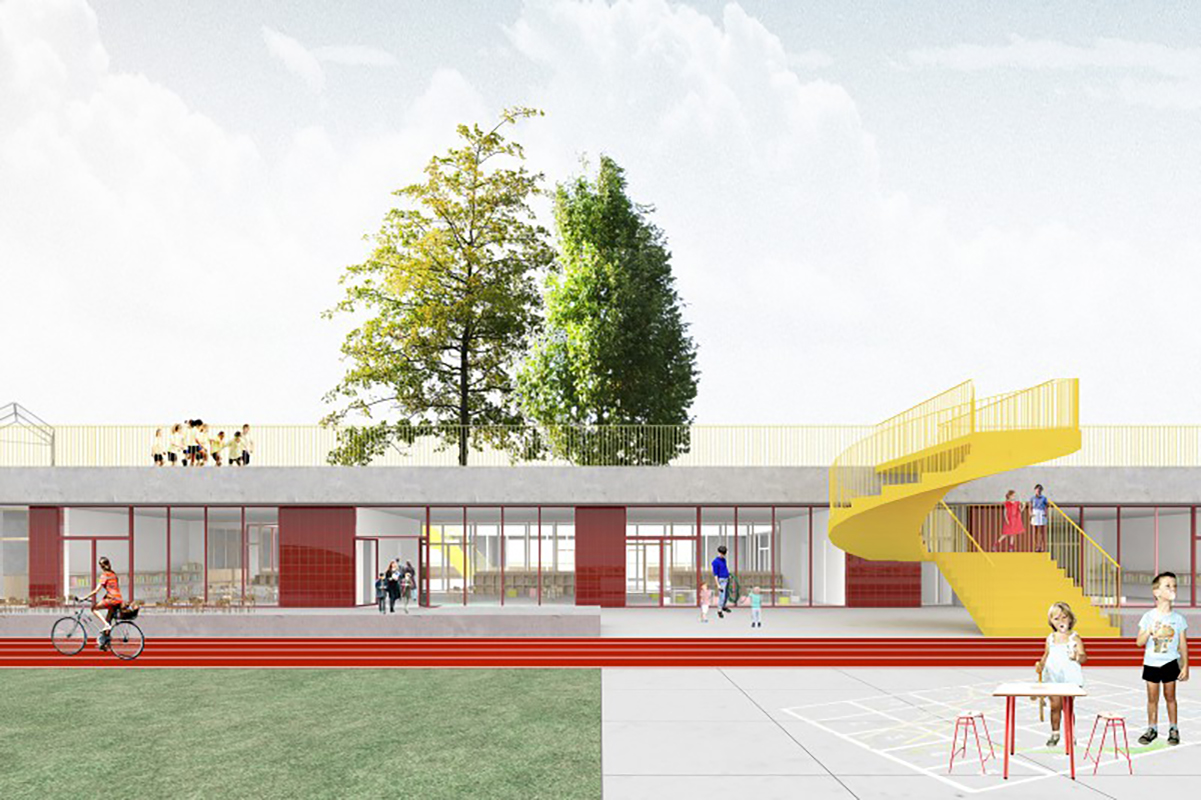 © AM CENTRAL - V+ - B+G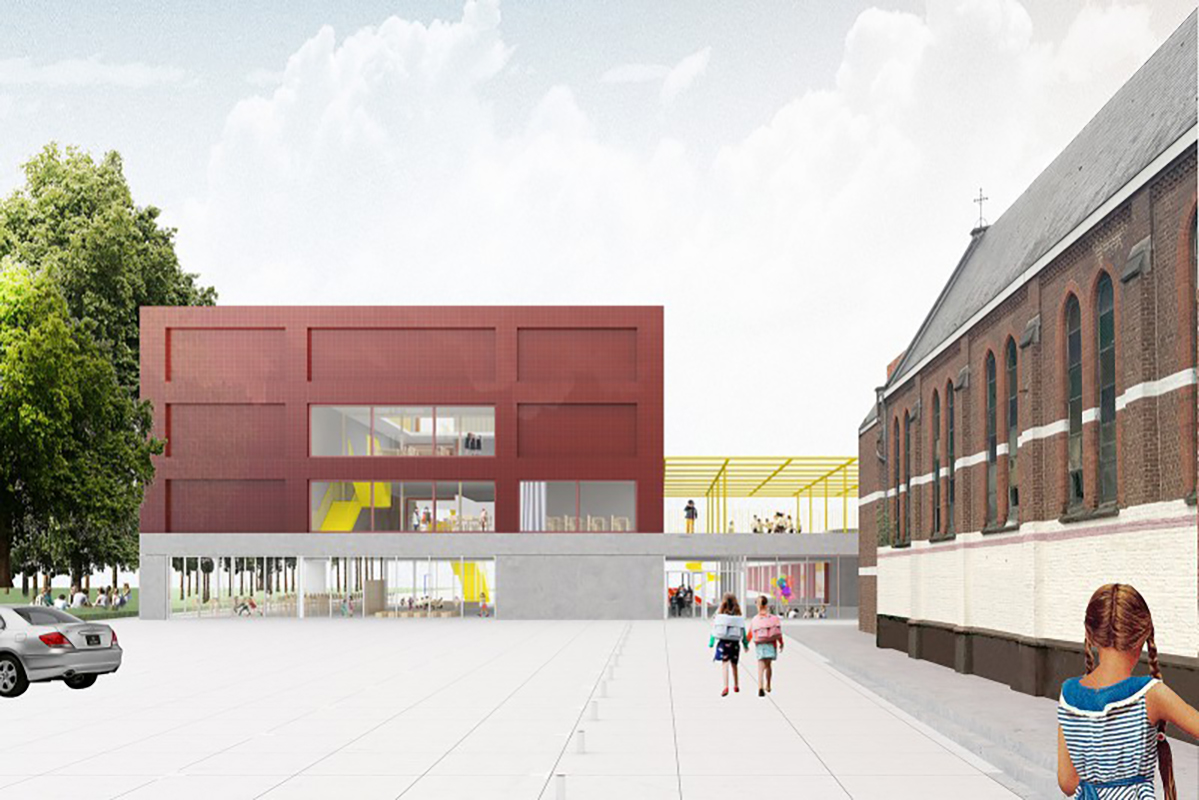 © AM CENTRAL - V+ - B+G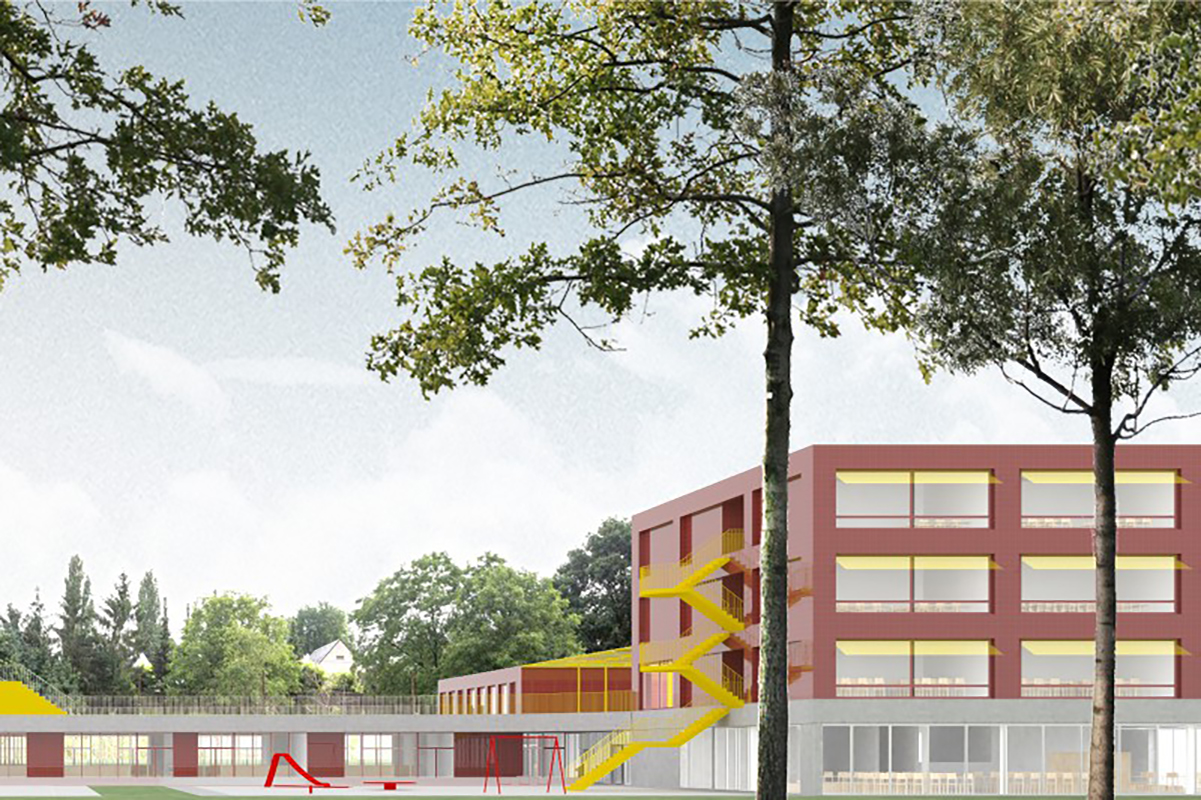 © AM CENTRAL - V+ - B+G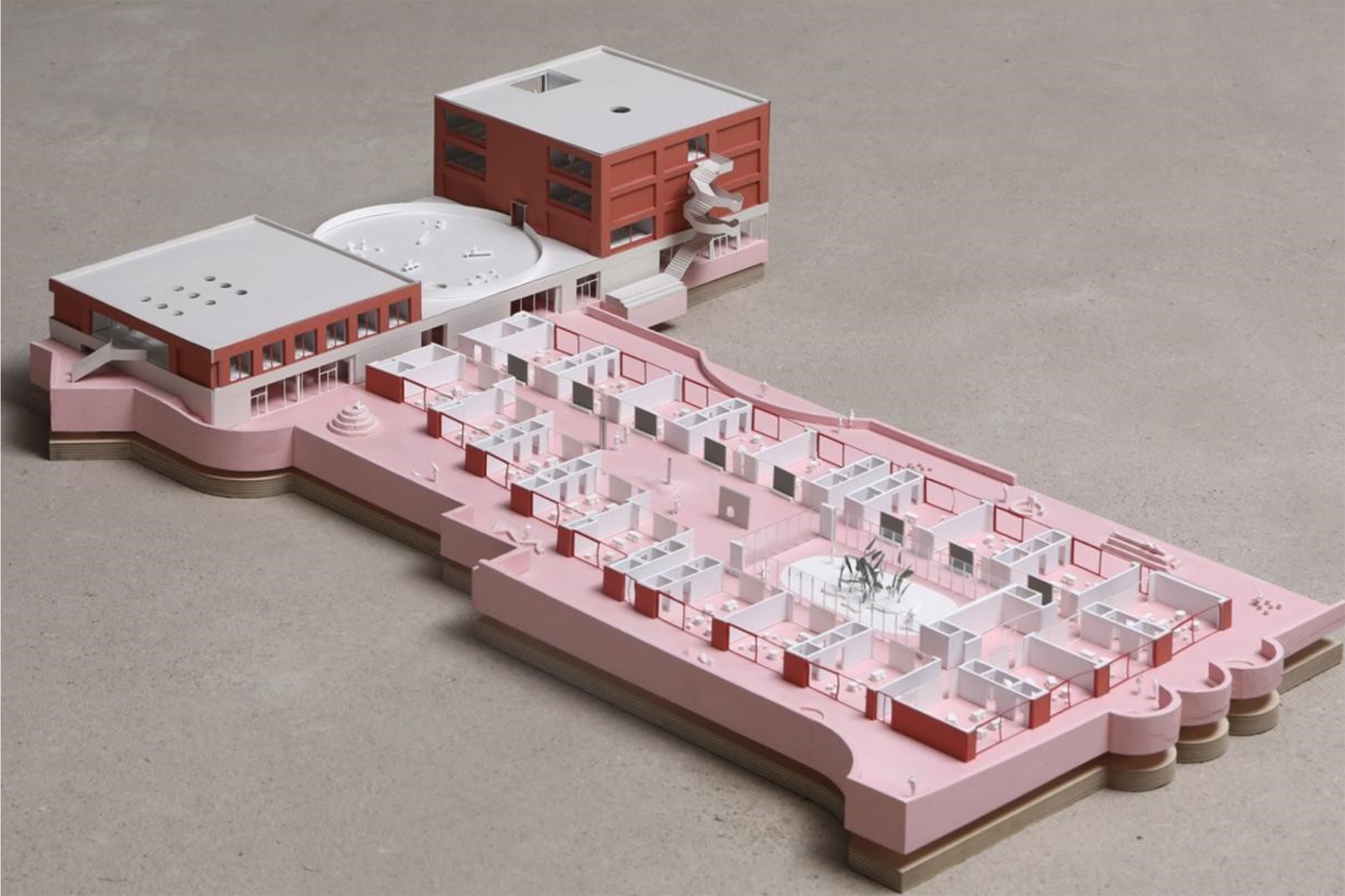 © AM CENTRAL - V+ - B+G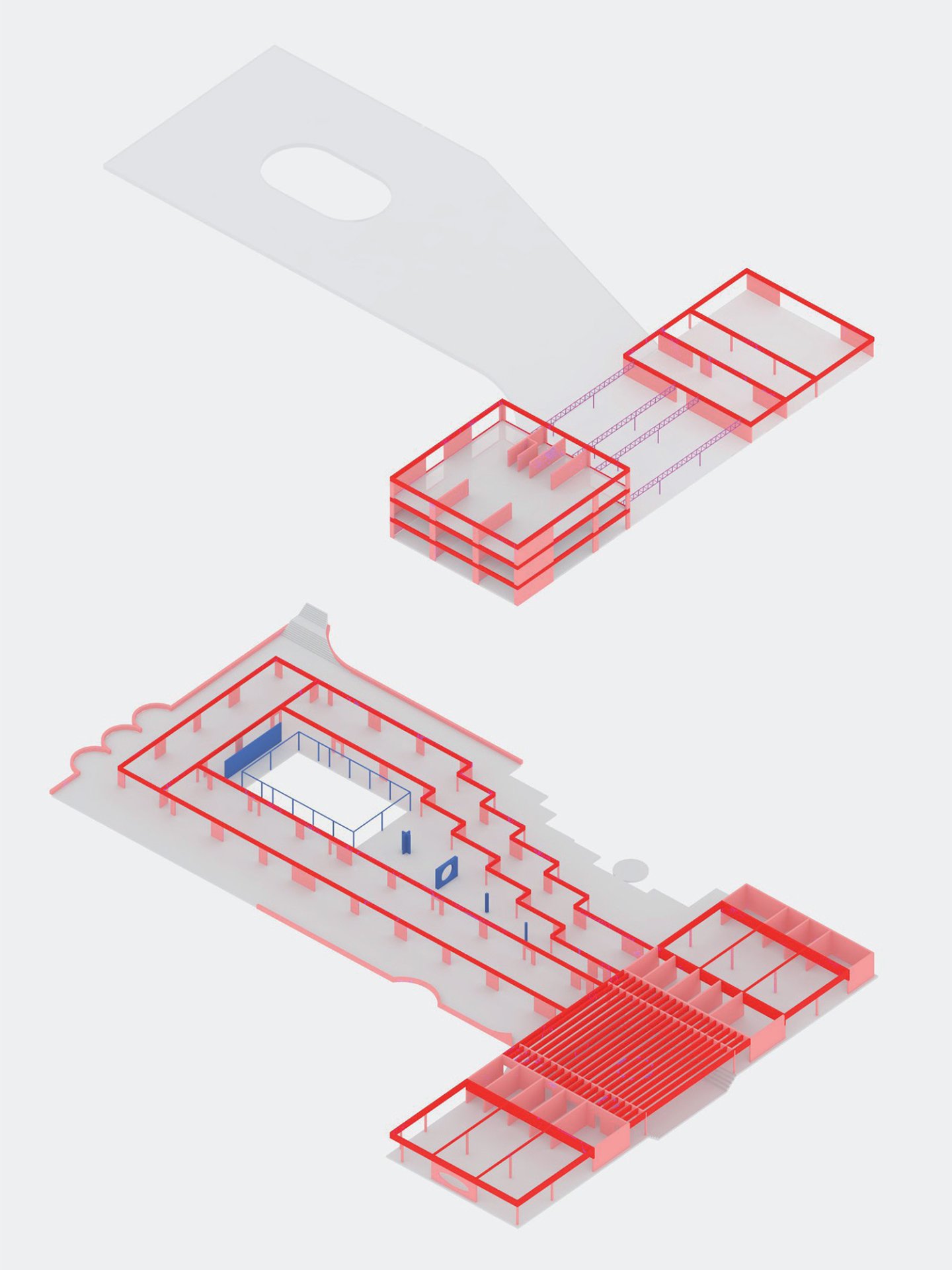 © AM CENTRAL - V+ - B+G
project description

The project, a primary school and kindergarten, takes place in the residential area of Dilbeek. The terrain borders site a street, a forest and houses. On the site there is already an existing building, consisting of a Chapel, a building of the Salesians and a connecting part. That last part will be demolished, which allows a direct connection to the rear of the site, where the new building will be constructed.
The new construction consists of two parts. The first part is a compact building of the primary school which can be seen from the new public square. The building is characterized by three zones, each with a different number of floors. There is a part for the classrooms, an administrative part and in between, the gymnasium. The second part is dedicated to the kindergarten, there is a lower section organized around a central patio, with a playground on the roof.
structure

The structure of the primary school consists of wide slab floors with weight-saving elements. The slab bears on beams at the edges of the classrooms and in the facade to columns and core walls that extend to the ground floor. The gymnasium is spanned by pre-stressed prefabricated beams and wide slab floors. The structure of the kindergarten is characterized by a wide slab floor with integrated beams. It rests on the walls that separate the classrooms and on a number of very slender steel columns (diameter 15cm) in the zone next to the patio.
Data
Client:
VZW Don Bosco
Architect:
Central architects
V+ Architectes
Competition: 1st prize (2017)
Start of planning: 2017
Expected completion: 2020

GFA: 5,543 m² | Construction costs:
Service:
Structural engineering