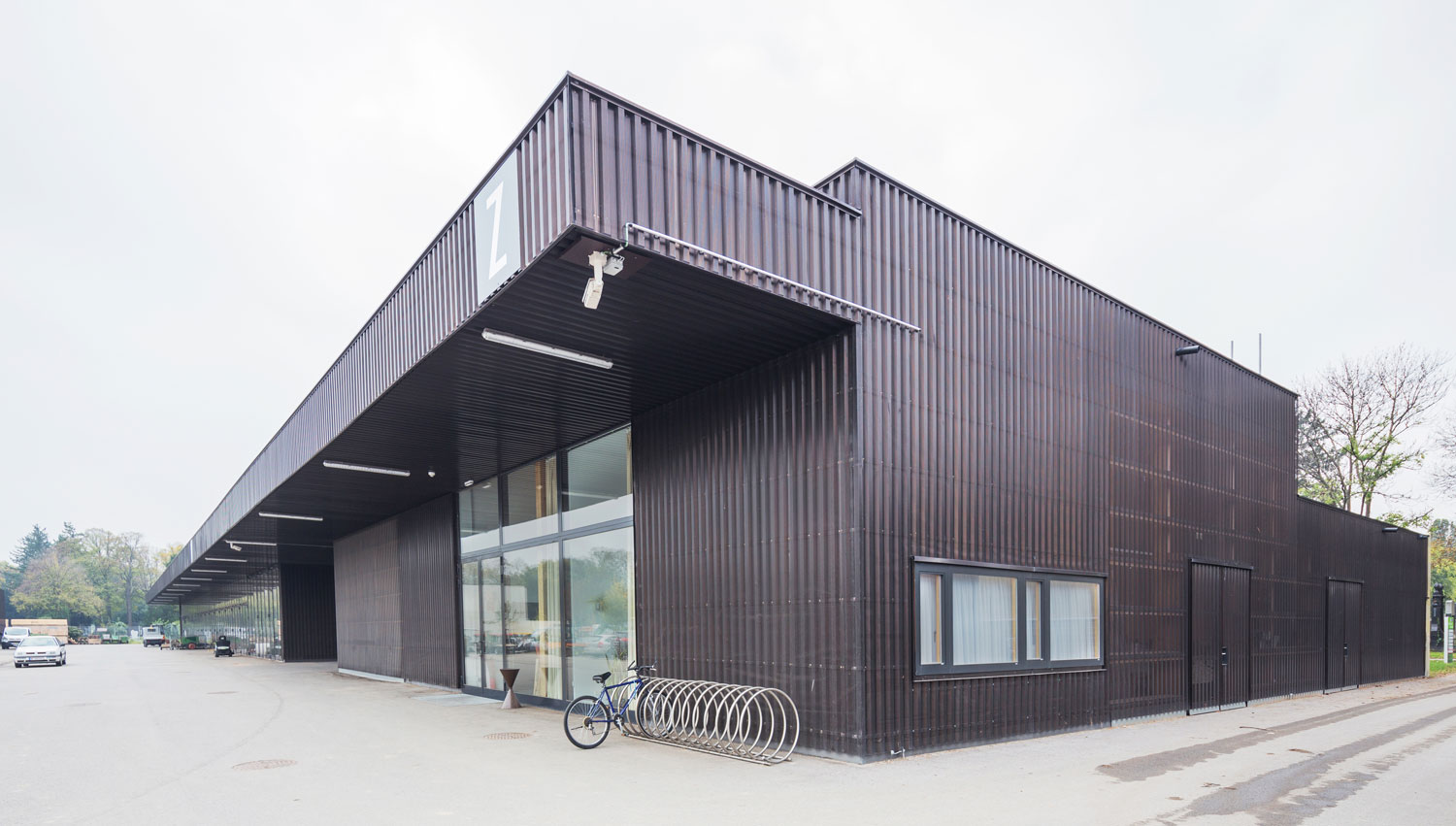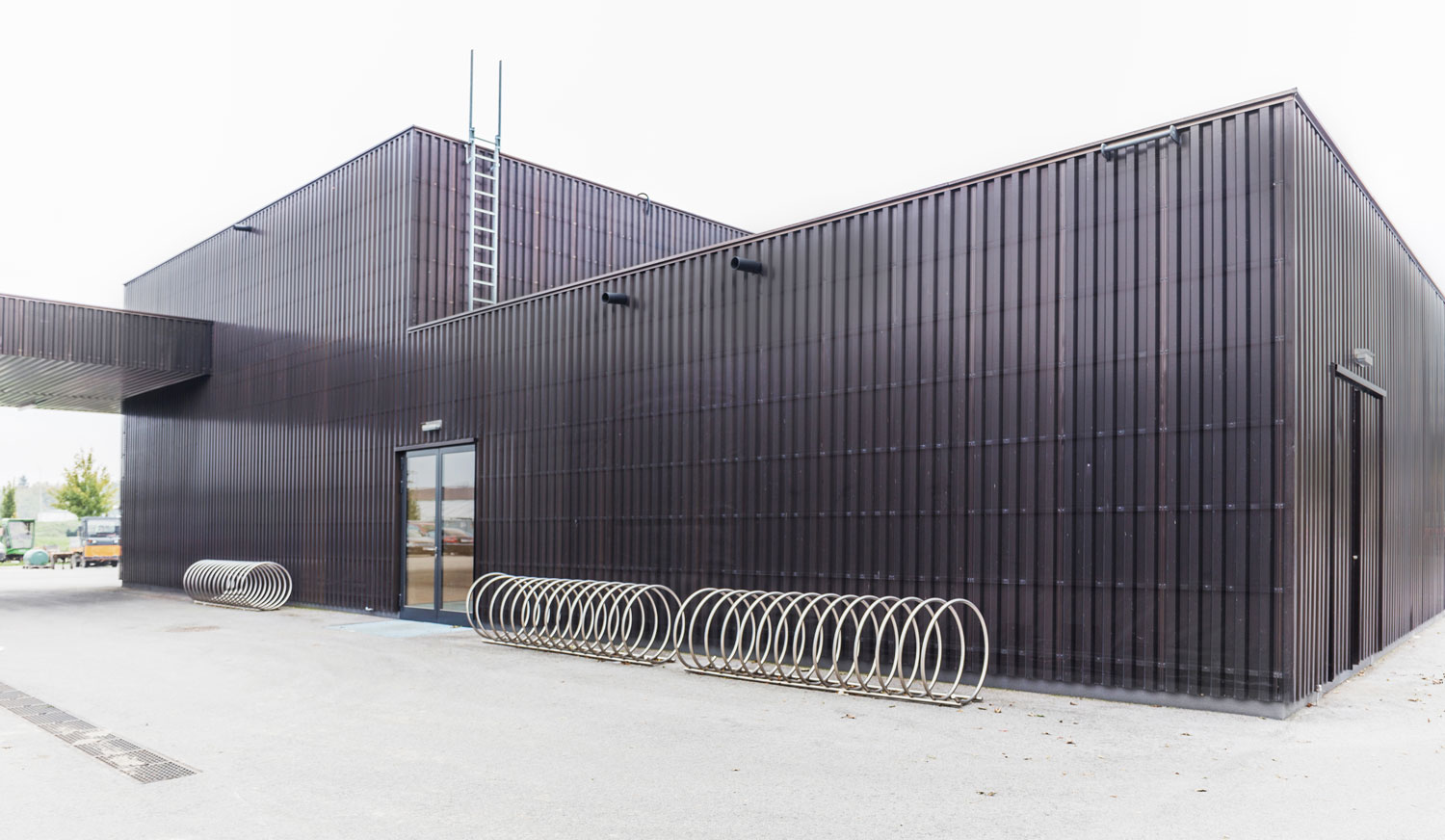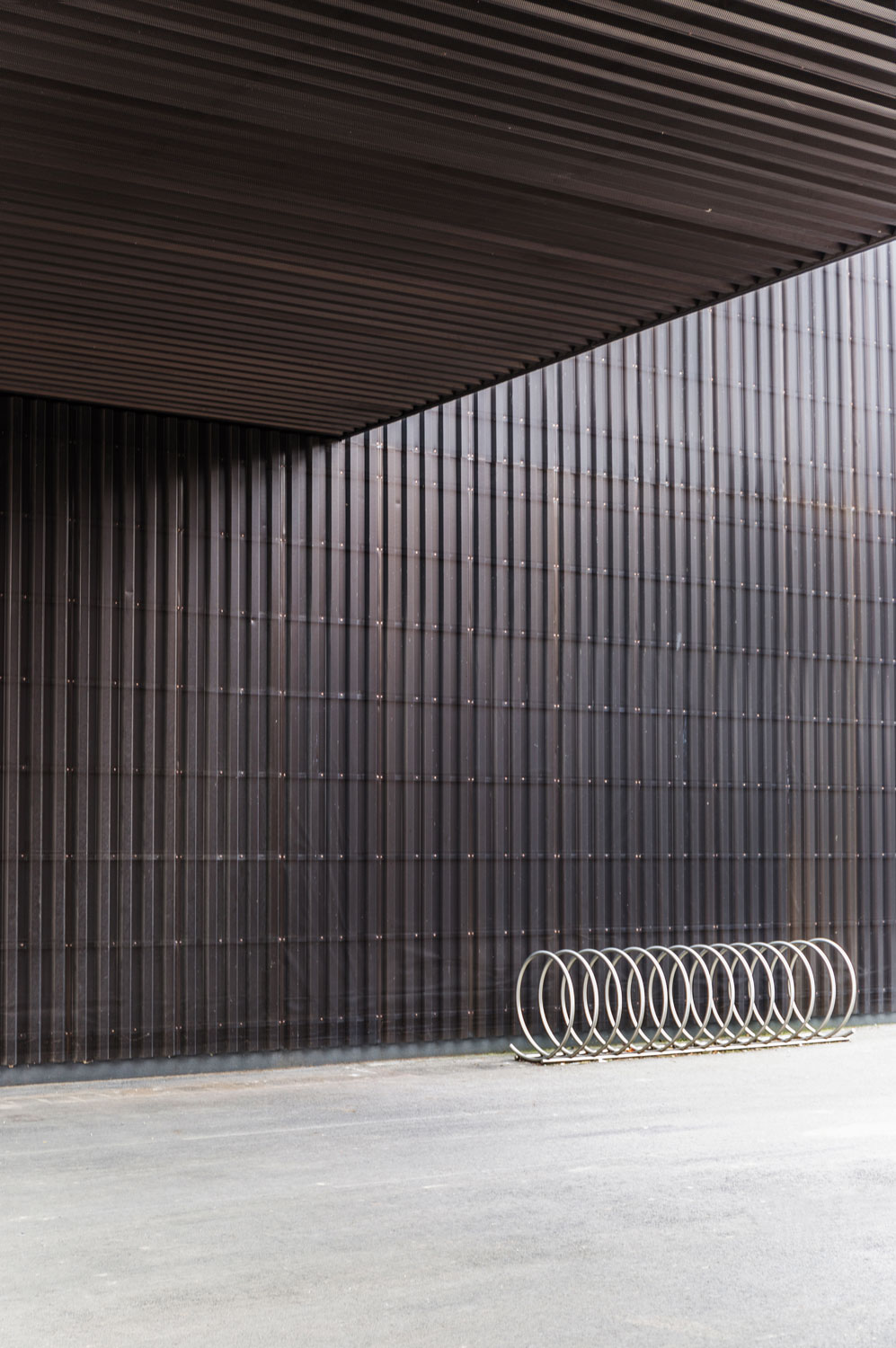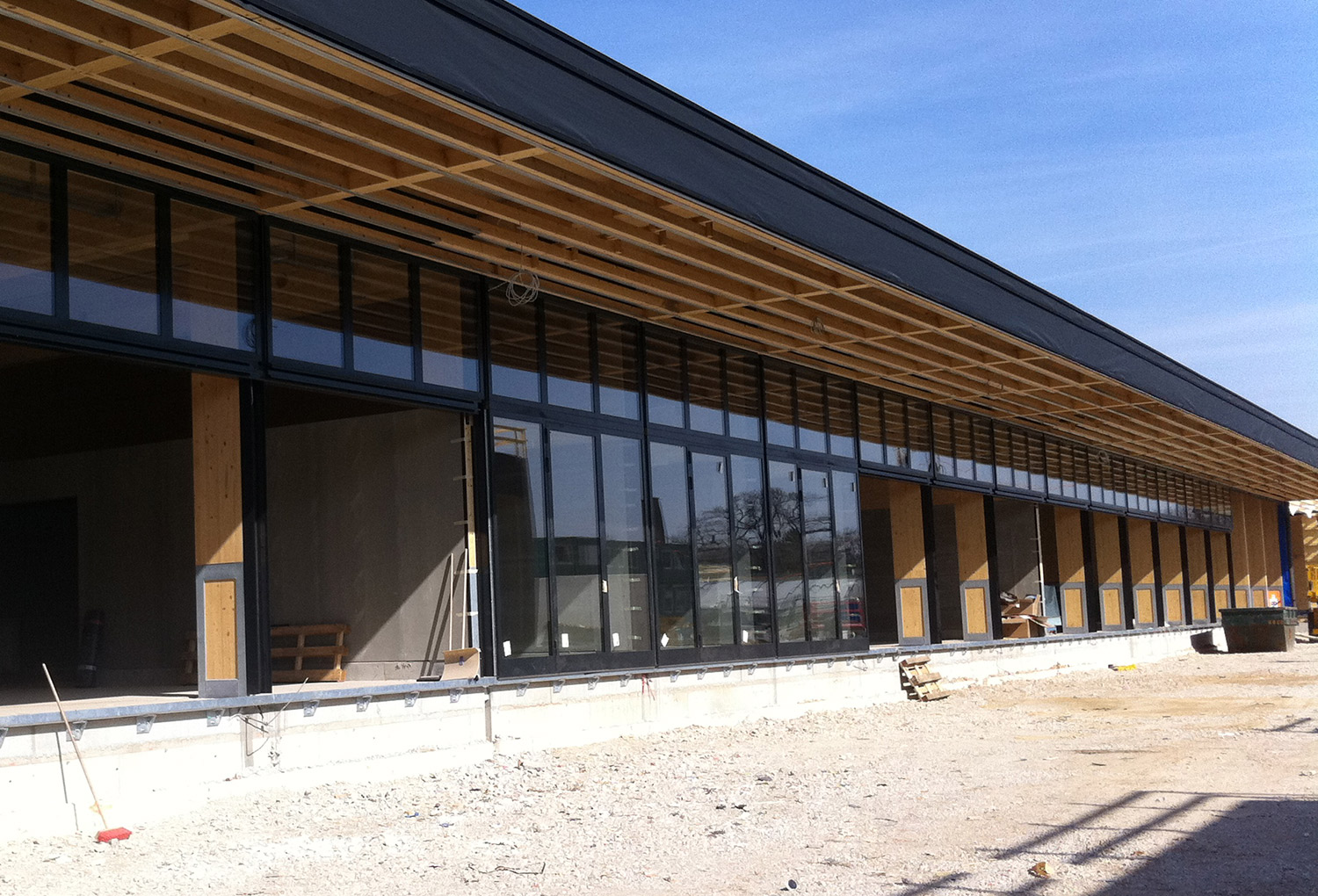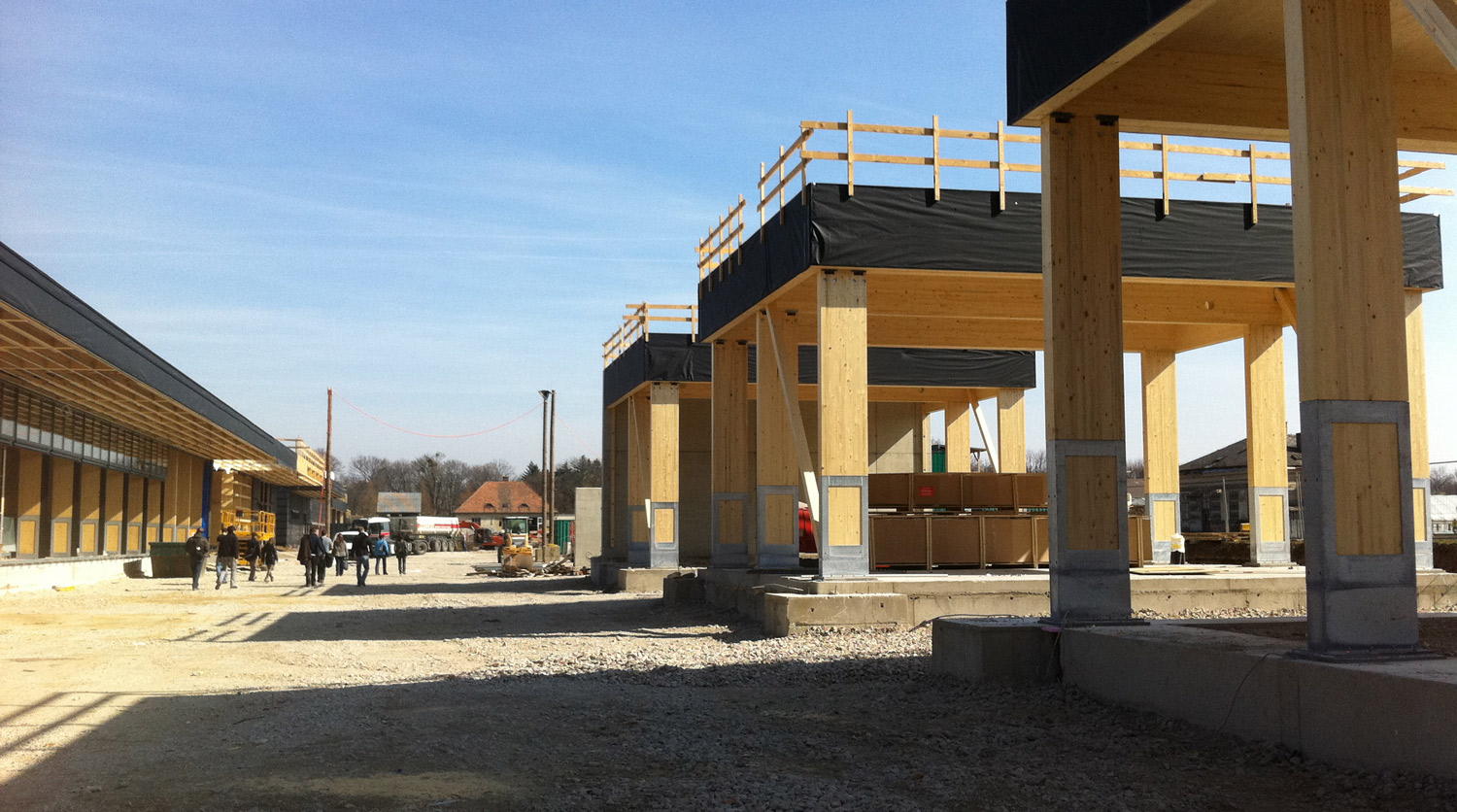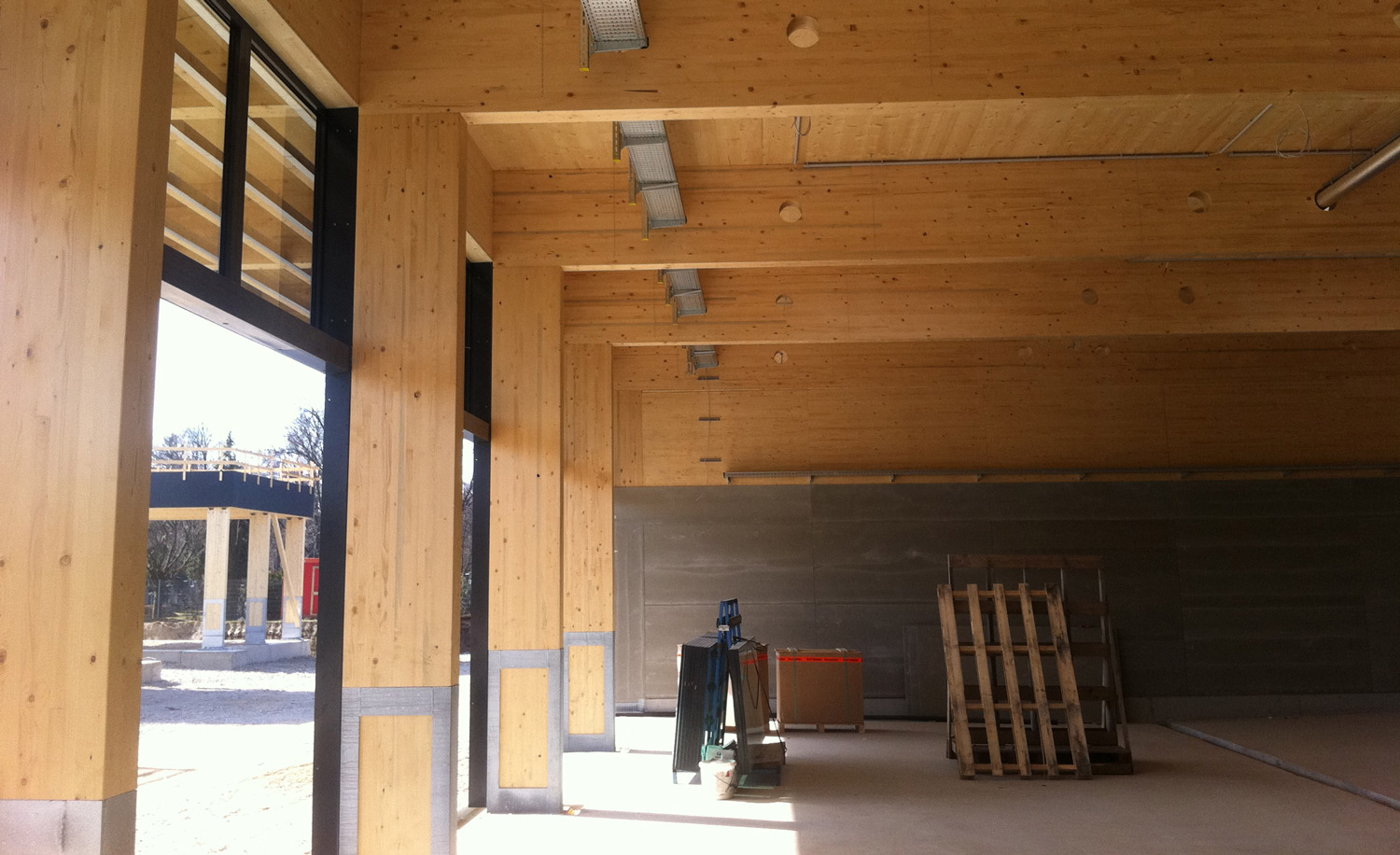 project description

The service buildings at the Central Cemetery are divided into three components: part A: the technical workshop, part B: the social and office buildings, and part C: the garage. All three components, from an architectural perspective, have one consistent language and therefore similar construction systems were employed in all three.

structure

The employed structural system consists of mainly post and beam construction made from solid or glued laminated timber and wind bracing elements from steel cable ropes. Special attention was placed on the efficiency of the structural design and on the interaction of the structure with the architectural concept.
Beside the structural design, Bollinger+Grohmann is additionally charged with the building physics concept.
Data
Client:
Bestattung Wien
Architect:
Johannes Kaufmann Architektur
Riepl Riepl Architekten
Completion: 2011

Low energy house standard | GFA: 4,800 m² | Surface area total: 6,000 m²
Service:
Structural engineering, Building physics
Building sound protection, Room acoustics, Thermal protection