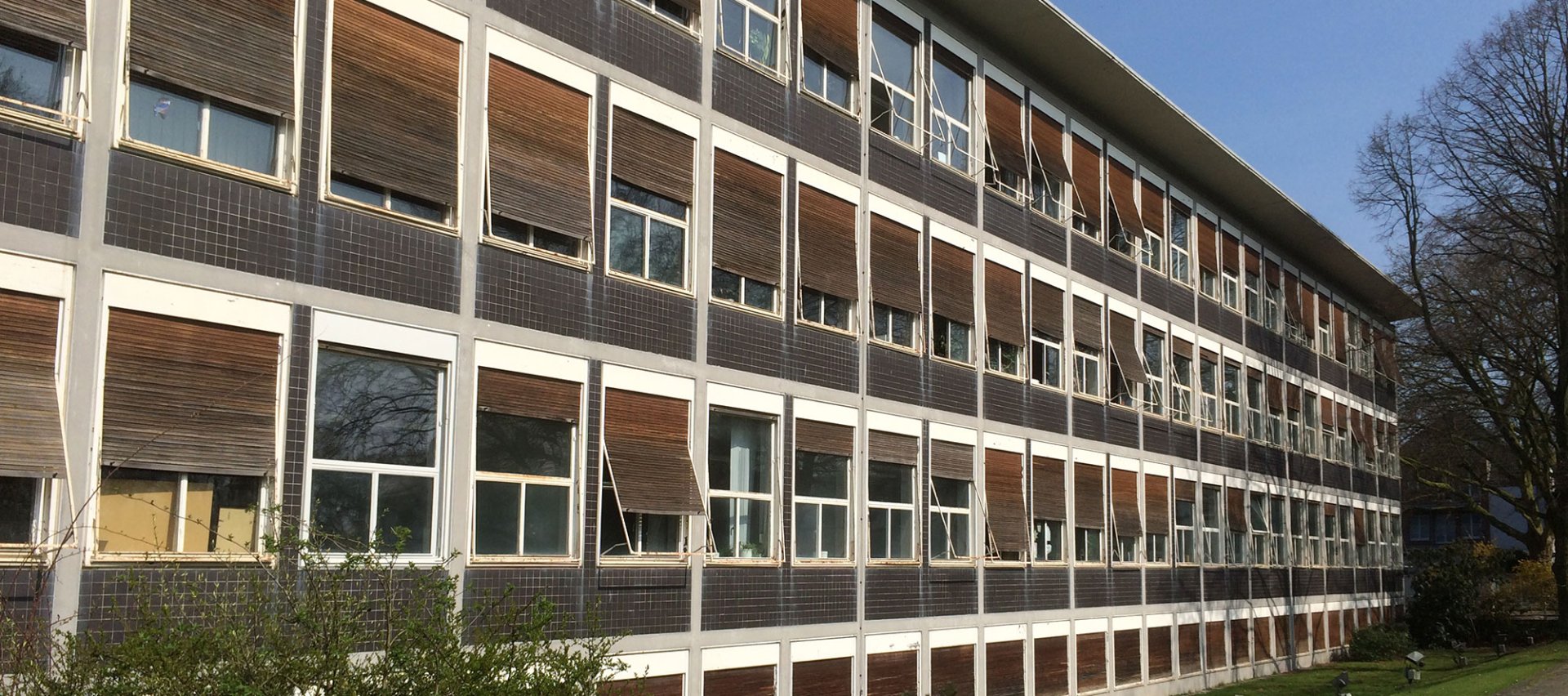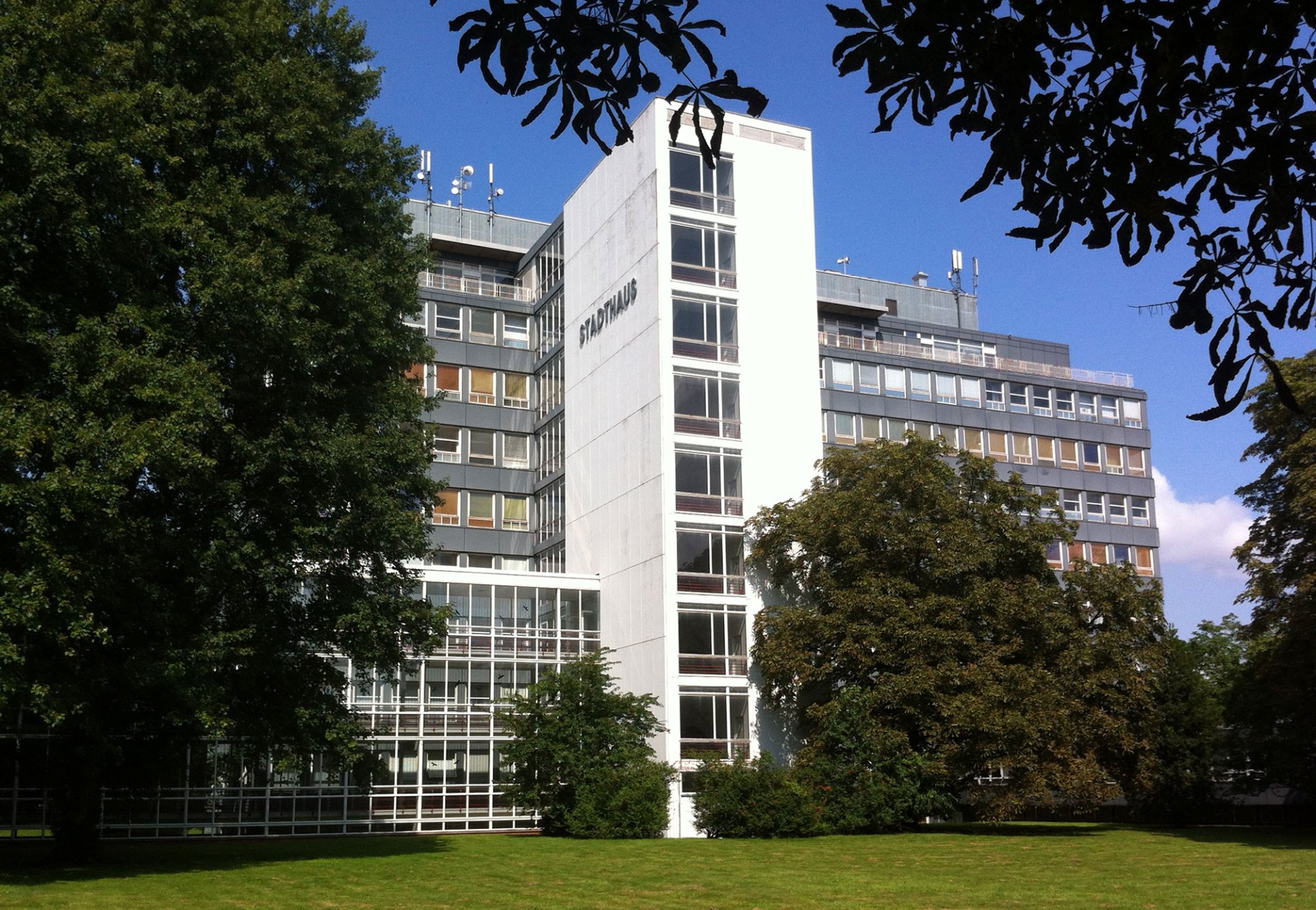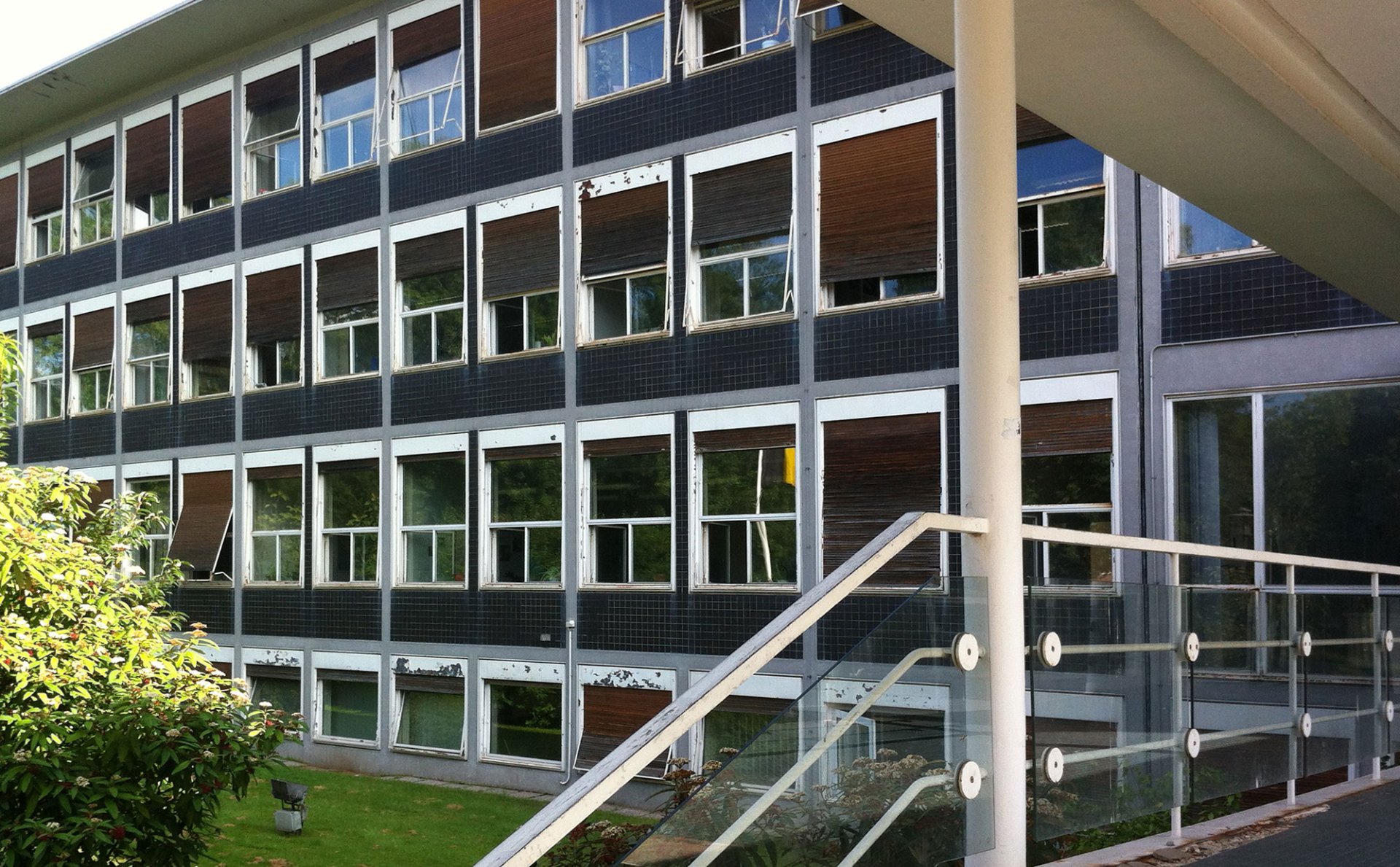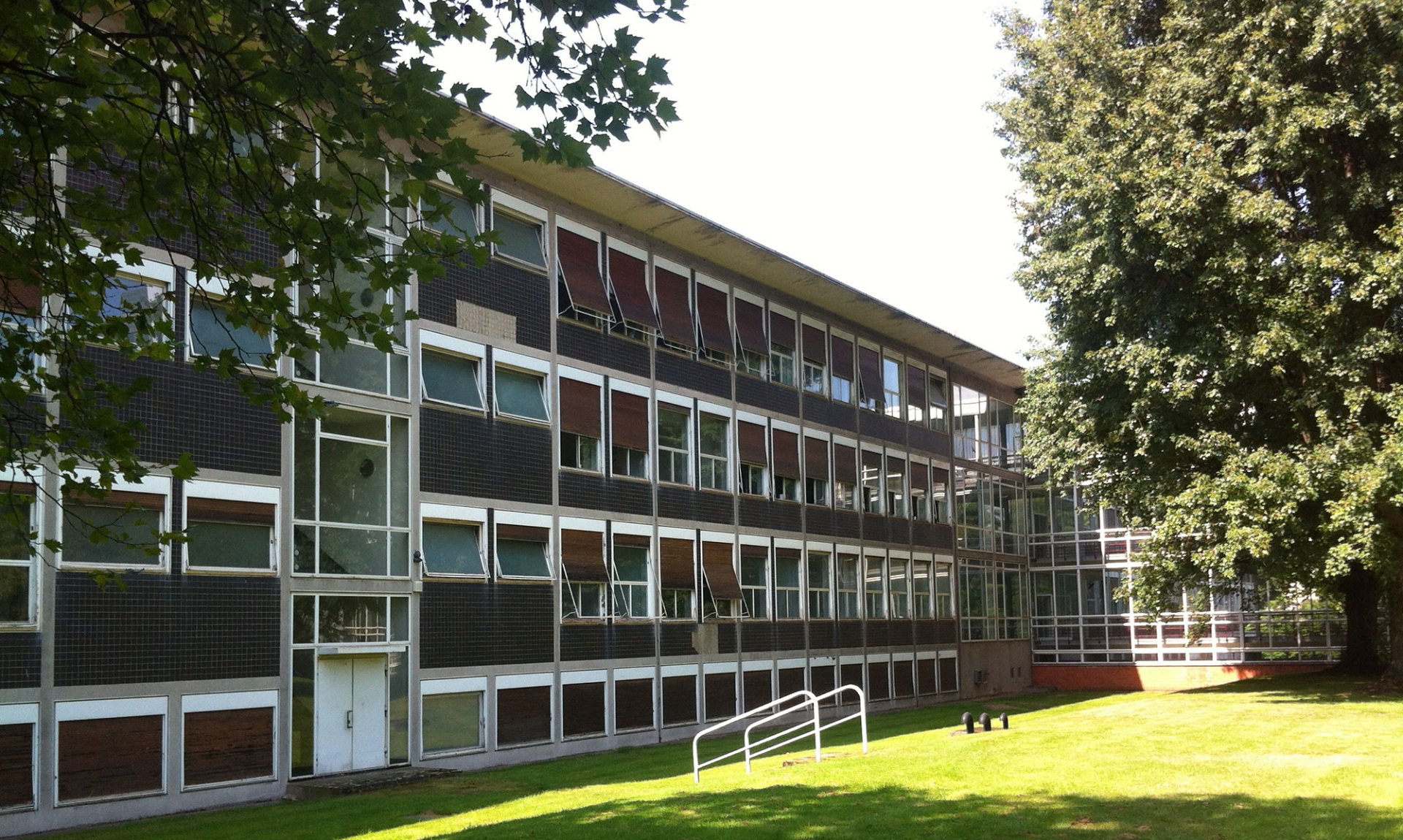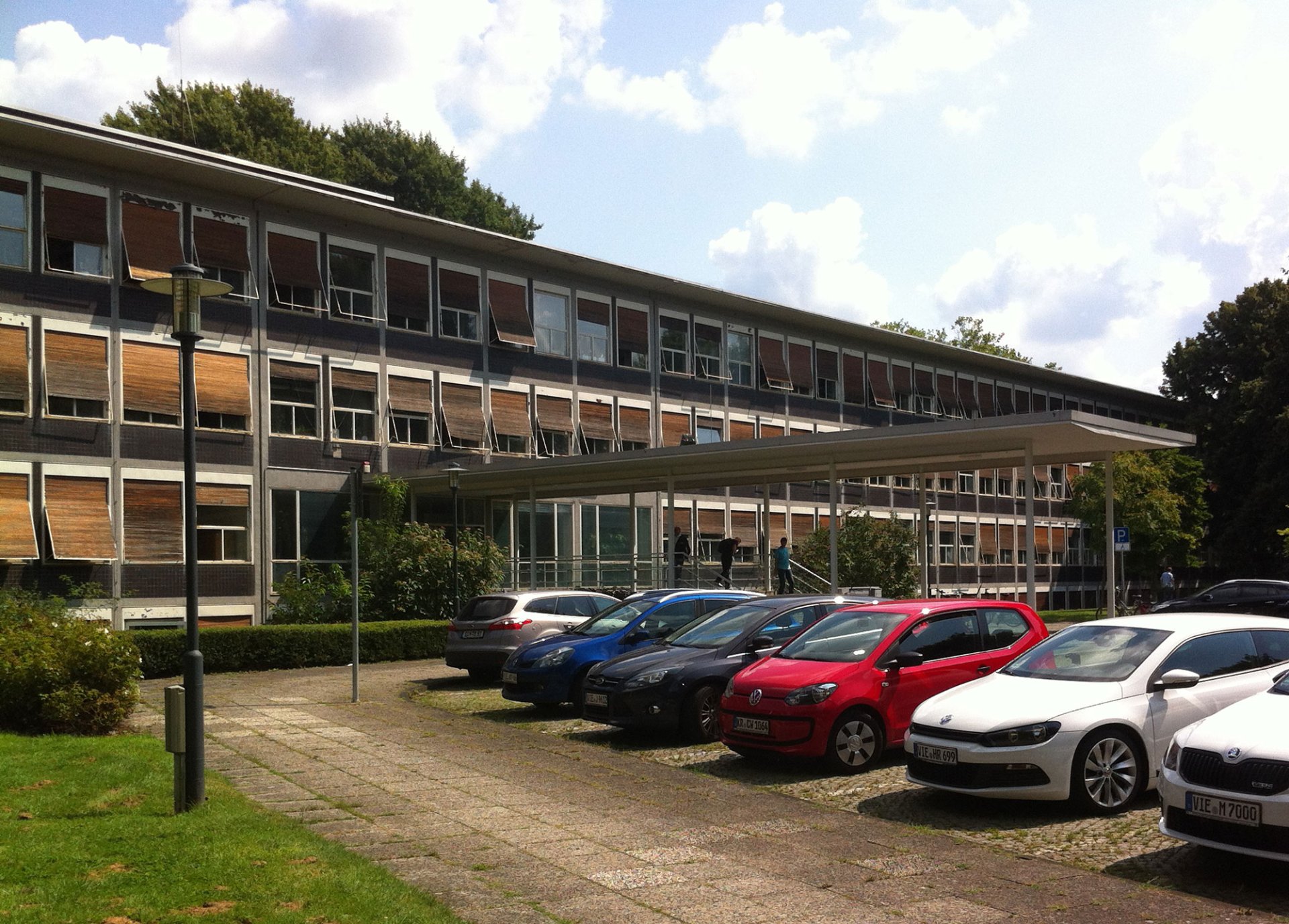 project description

The building complex of the Townhouse consists of 10 buildings, built in the 1950s as administrative and storage buildings for the "Vereinigte Seidenweberei AG".
The architect Egon Eiermann is considered to be one of the most important post-war architects in Germany. Five building components are listed buildings. In particular the three-storied low-rise building with its cantilevering roof, a connecting glass corridor and the 8-storey high-rise building with stair tower determine the building complex.
In collaboration with the architects B+G is commissioned with a restructuring plan in close coordination with the architectural heritage authorities.

Thereby, a compromise between preserving both the appearance and the structure on the one hand and the need to meet the current energy requirements on the other hand is to be found.
Round about 650 office workplaces are created on approximately 24,000 m² GFA, and special functions such as a citizens' office, a restaurant/ cafeteria and conference rooms will be accommodated.
façade

The transparent façade elements of the low-rise building are exactly aligned with the grid of the black tiles. They consist of steel framed windows with horizontal pivots in the upper part and a double-leaf French casement window in the lower part. Wooden shutters with a projection mechanism provide sun protection. While the balustrade is retained, the windows are likely to be replaced due to the non-insulated existing version by new windows with thermally insulated profiles with identical appearance while preserving the opening types.
Data
Client:
City of Krefeld, Germany
Architect:
RKW Rhode, Kellermann, Wawrowsky, Düsseldorf, Germany (Redevelopment), Egon Eiermann (Design)
Start of planning: 2015

GFA: 24,000 m²
Service:
Structural engineering, Façade engineering, Building physics, Structural fire protection