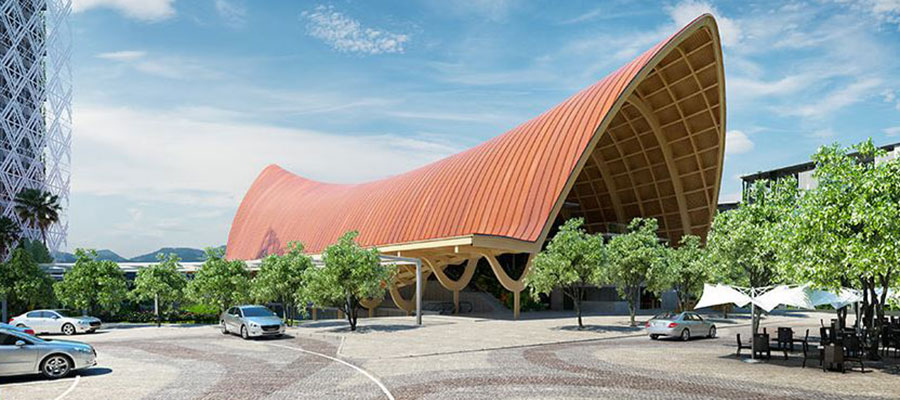 © Star Mountain Plaza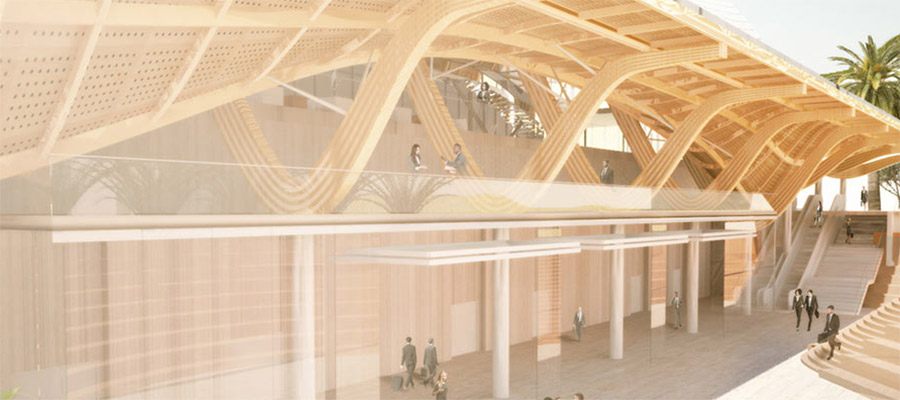 © Star Mountain Plaza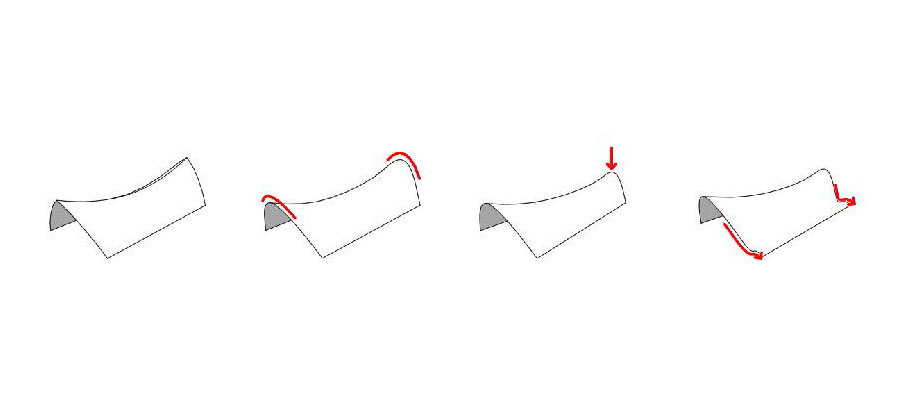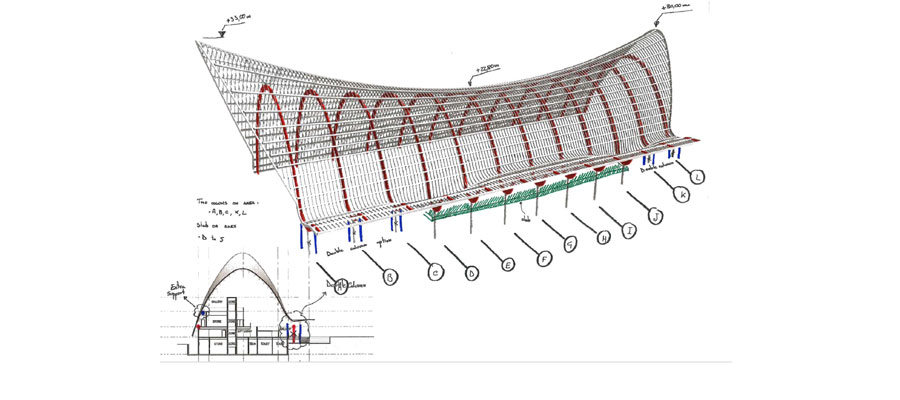 project description

Star Mountain Plaza will play host to the 2018 APEC summit which will see 21 nations converge in Port Moresby giving Papua New Guinea (PNG) the opportunity to showcase its ability to support the international world of business. It will become the centre of commerce in Papua New Guinea.
Part of the Star Mountain Plaza is dedicated to the first Convention & Performing Arts Centre. A reflection of PNG's rich indigenous culture, the facility is designed to meet current and future business, conference and convention needs while offering an iconic structure.
structure

The roof of the Convention Centre is reflecting the traditional building heritage of Papua New Guinea. The structure is designed as a timber roof with glue laminated timber arches. The arches are being connected with a longitudinal secondary layer of timber studs. Due to seismic loads and strong winds the building needs to be braced in two bays with a light steel structure. The roof is approximately 95m long and has a width of 32m.
Data
Client:
Mineral Resources Development Company Limited
Architect:
Grimshaw Architects
IGNITE Architects
Planning: 2014–2015

Service:
Structural engineering
Feasibility study
Related Links

more projects referring to:
> Timber