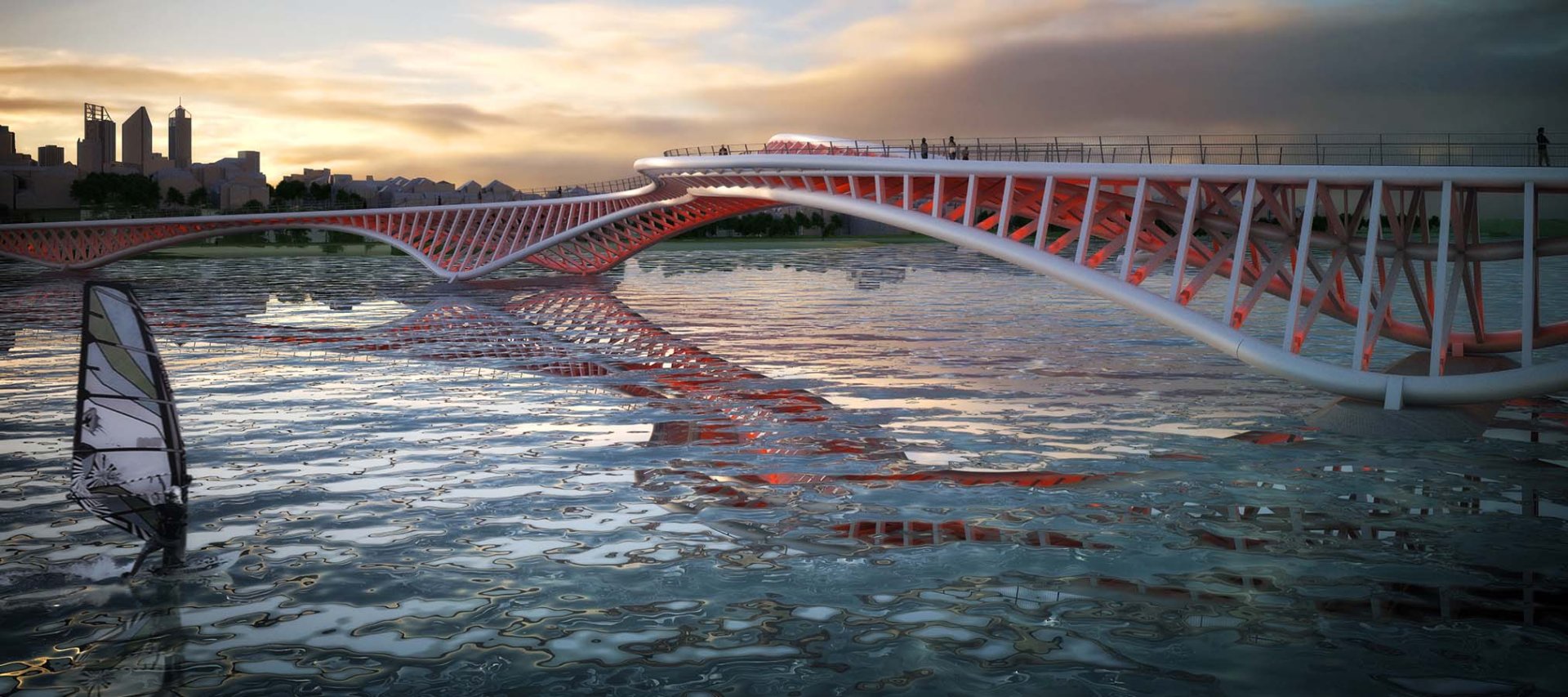 © Grimshaw Architects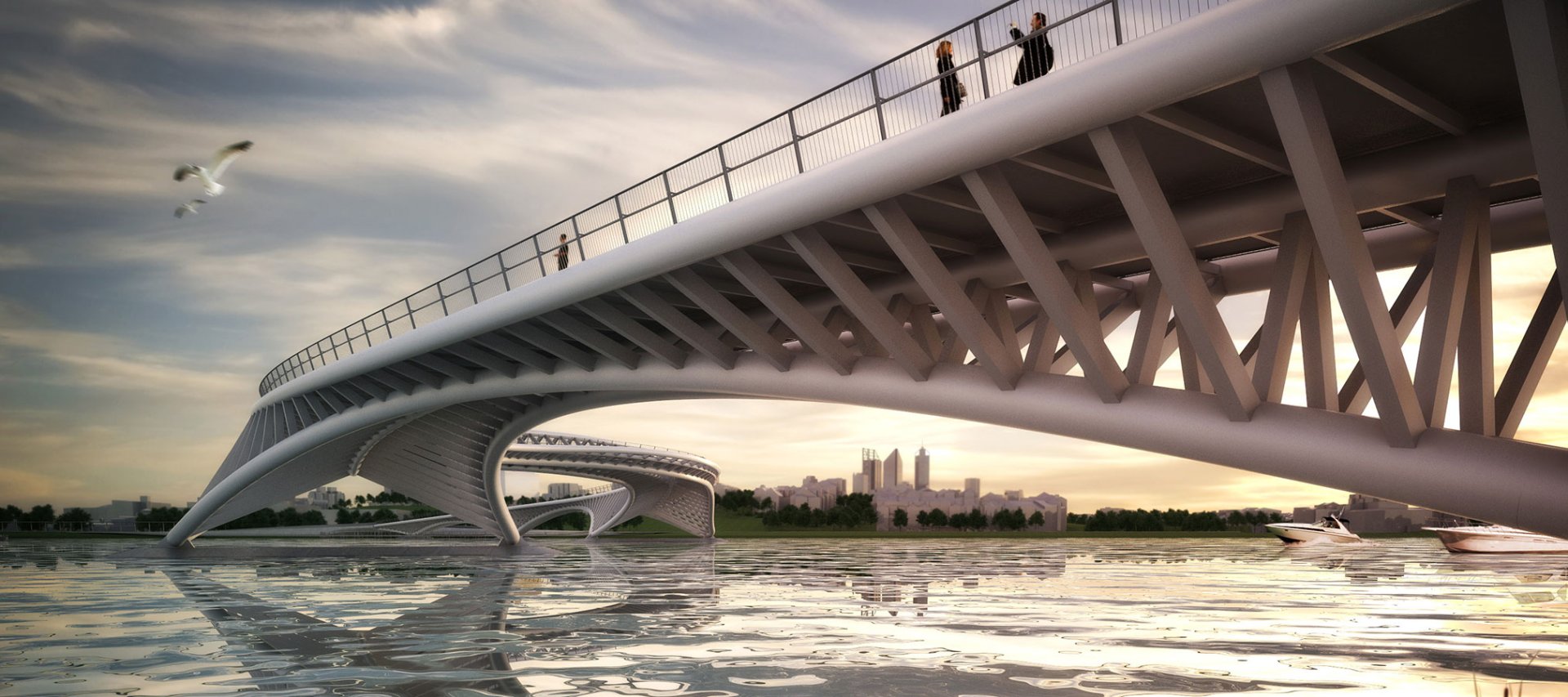 © Grimshaw Architects
© Grimshaw Architects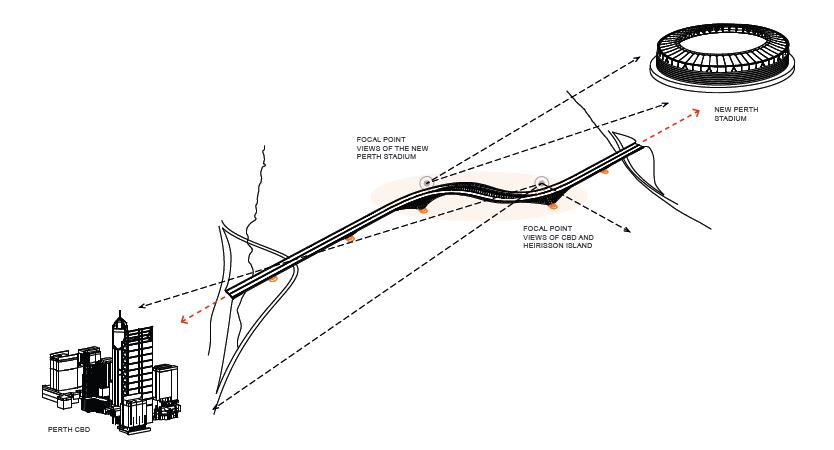 © Grimshaw Architects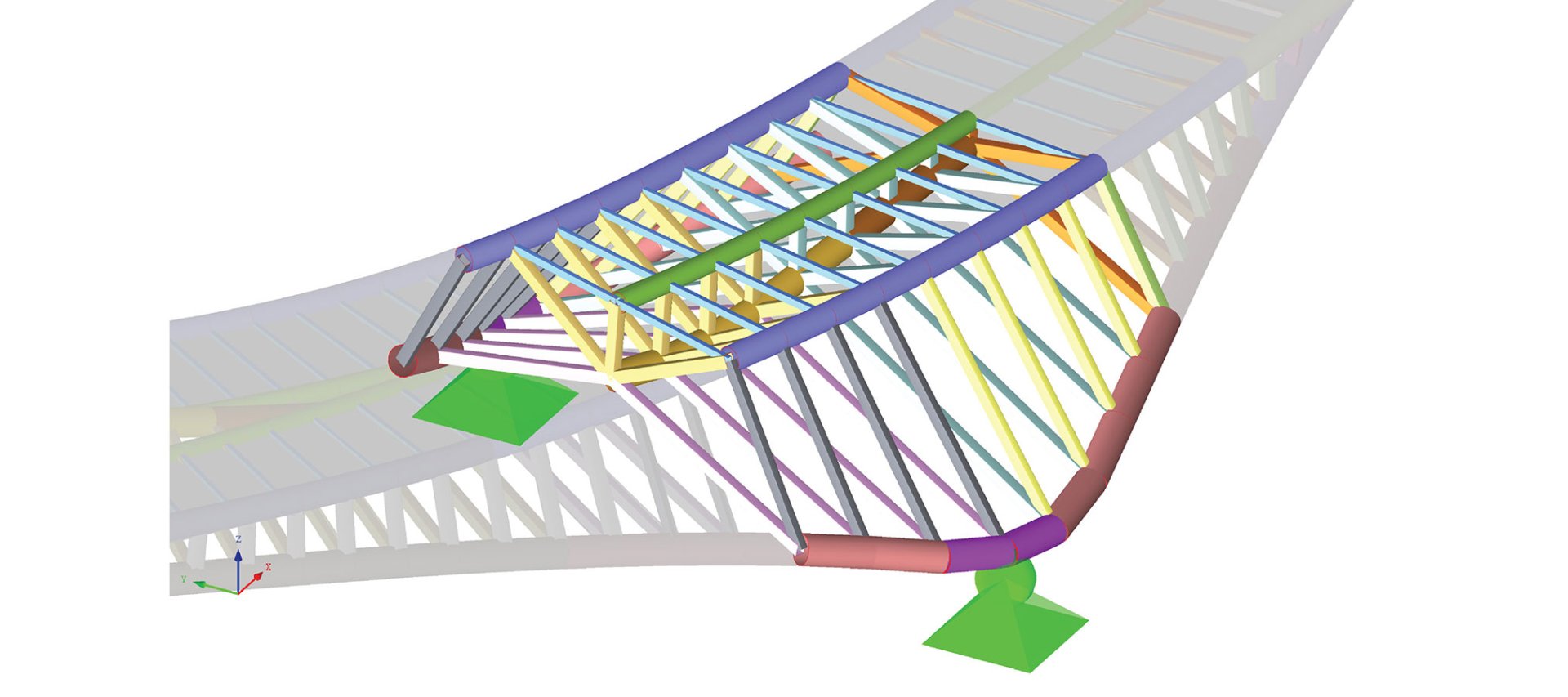 project description

The Swan River Pedestrian Bridge is part of a new Stadium and Sports Precinct in Perth. More than 14,000 people are expected to use the Bridge on event days to move between East Perth, adjacent to Nelson Avenue and the Burswood Peninsula adjacent to the Stadium. The Bridge is crossing the Swan River of about 400m and will connect the parklands and the Stadium Precinct.
structure

The structure of the bridge itself was developed to have minimal impact on the river bed. The structural design was optimized to allow generous spans and only 5 support piers within the water.
A structural chord - the bridge "spine" - runs along the centre line of the bridge, underneath the deck. At the navigational span the deck separates allowing the chord to emerge from below. From a structural point of view this is an opportunity to minimise the overall structural depth over the navigational channel and maximise the span. It also keeps the deck at its lowest position and the opening between the paths reconnects pedestrians to the river.
The proposed Vierendeel truss has been optimised through extensive 3D modelling and enables a solution without the need for diagonal bracing associated with conventional steel trusses. The result is a form which is less cluttered visually and is thus legible, expressive and elegant.
Data
Client:
Georgiou Group
BG&E
Main Roads Western Australia (Bid Management)
Architect:
Grimshaw Architects
Competition: Shortlist (2014)
Planning: 2014–2015