© Kristof Lemp
© Kristof Lemp
© Kristof Lemp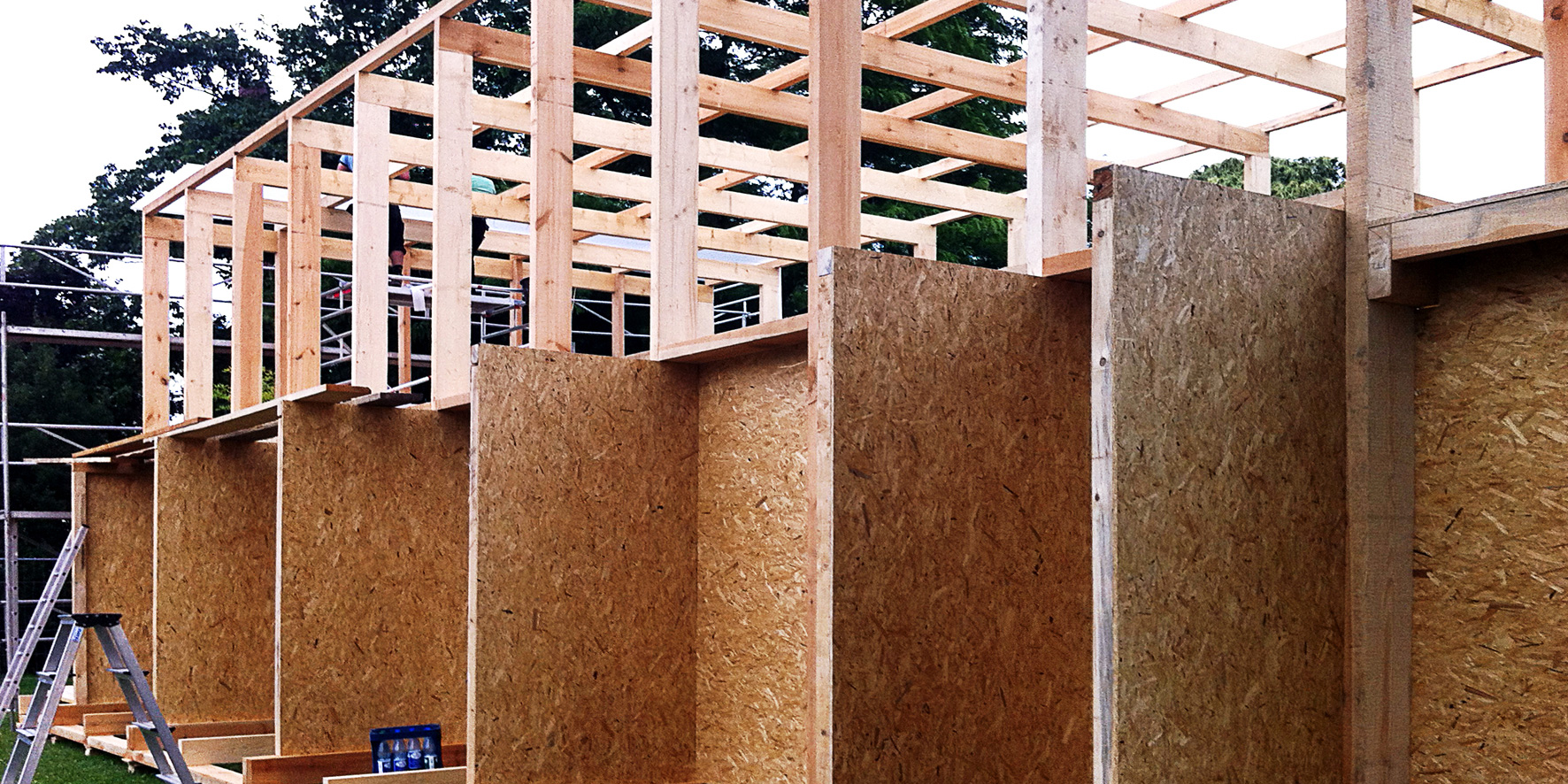 project description

The Convention Centre of Darmstadt Architecture Summer 2012 was a temporary timber pavilion. The "Stage Cage" pavilion was designed by Prof. Kerstin Schultz and Werner Schulz of Liquid Architekten, Ian Shaw of Ian Shaw Architekten and architecture students from the h_da in Darmstadt.
The construction was sustainable because the structural design has been developed in order to have no material waste. The timber was reused after dismantling.
structure

The construction consisted of a wooden frame construction. The frames were spaced at 1.35 m intervals and connected by purlins in the roof level. Bolted OSB boards in the lower half were used longitudinal bracing. Cross bracing is achieved via "wood-wings" mounted on the outside. The woodpiles that covered these wings were made of laminated beams and serve as a counterbalance to wind loads. Therefore, no foundation was needed. The upper shell and the roof were made of undulated PMMA plates.
Data
Client:
Architektursommer Rhein-Main
Architect:
liquid architekten
Ian Shaw Architekten
Completion: 2012

Height: 5.75 m | Length: 15 m | Width: 9.25 m
Related Links

more projects referring to:
> Timber