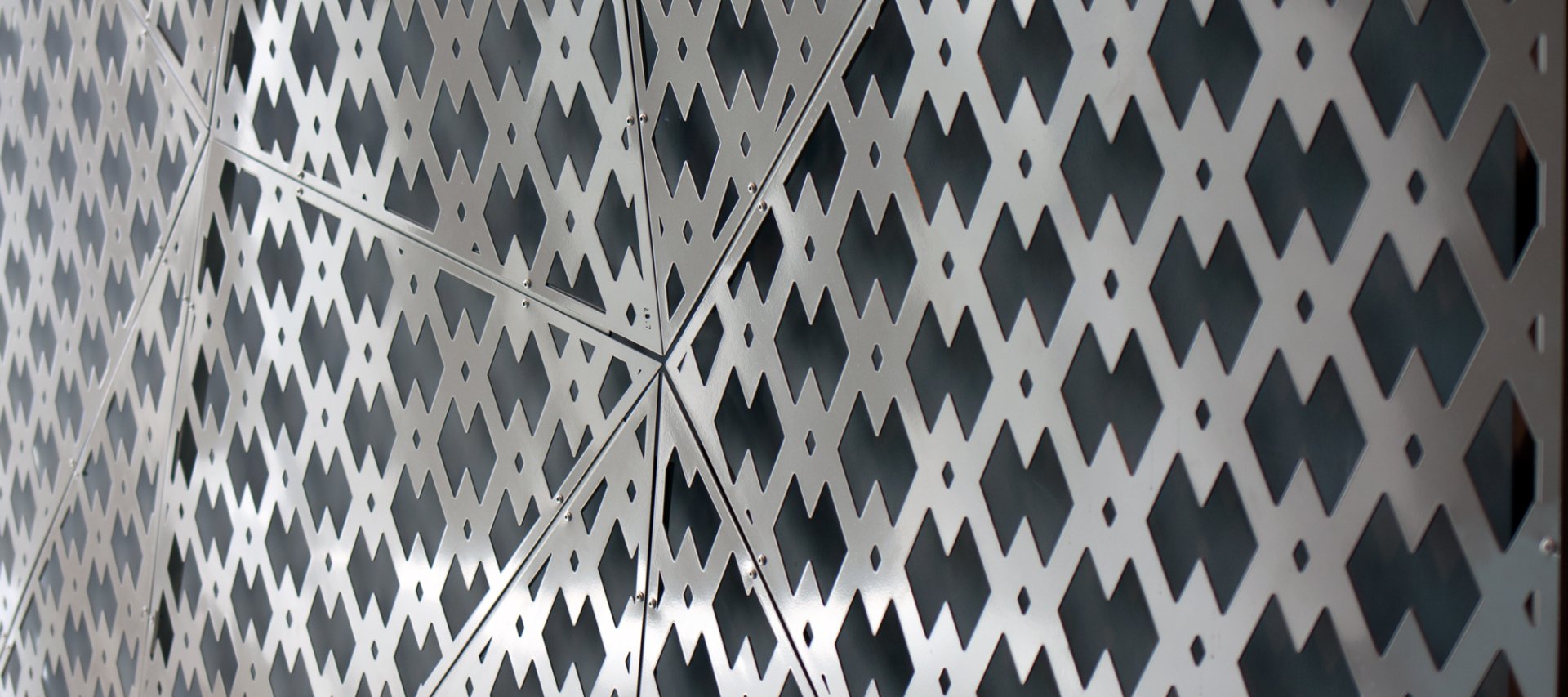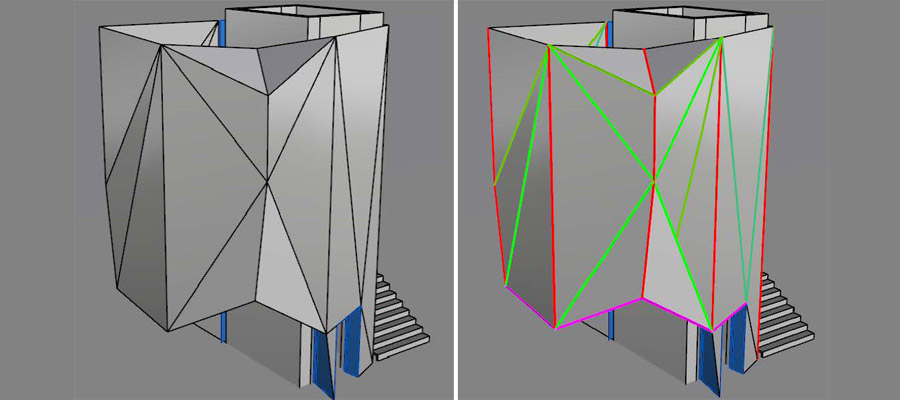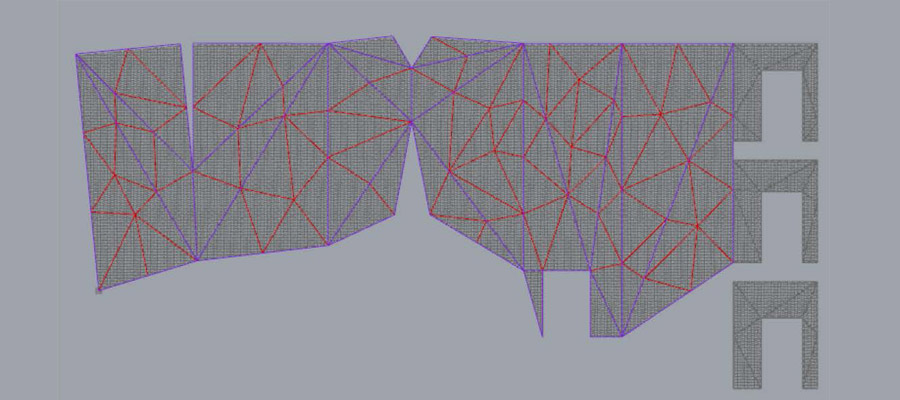 project description

ELEMENTS in Turmcarrée located at Eschenheimer Turm offers its guests on three floors a large fitness and relaxation sector on an area of about 3,500 m². The eye-catcher in the entrance area is the storey-high dull golden hamam lantern which is illuminated inside by a large number of spherical lights.
The lantern is made of aluminium perforated metal plate panels with a triangular and folded geometry which covers the existing elevator core and cantilevers above the reception desk.
structure

The lantern consists of 2mm thick individual aluminium perforated metal panels. The panels are connected by a welded steel substructure which is located in the bends and edges of the secondary structure geometry. It is therefore hidden behind the primary structure. This frame is suspended from the carcass ceiling and attached to the elevator core. The perforated metal panels are screwed to the construction. With regard to the overall load-bearing and deformation behaviour as well as the differently folded geometry, the steel plate profiles differ in connection, dimensions and cross-sectional design.
Data
Client:
Migros Freizeit Deutschland
Architect:
KSP Engel
Completion: 2014

Service:
Structural engineering
Ornament panels
Awards
Iconic Award 2015, winner, category Interior - Hospitality