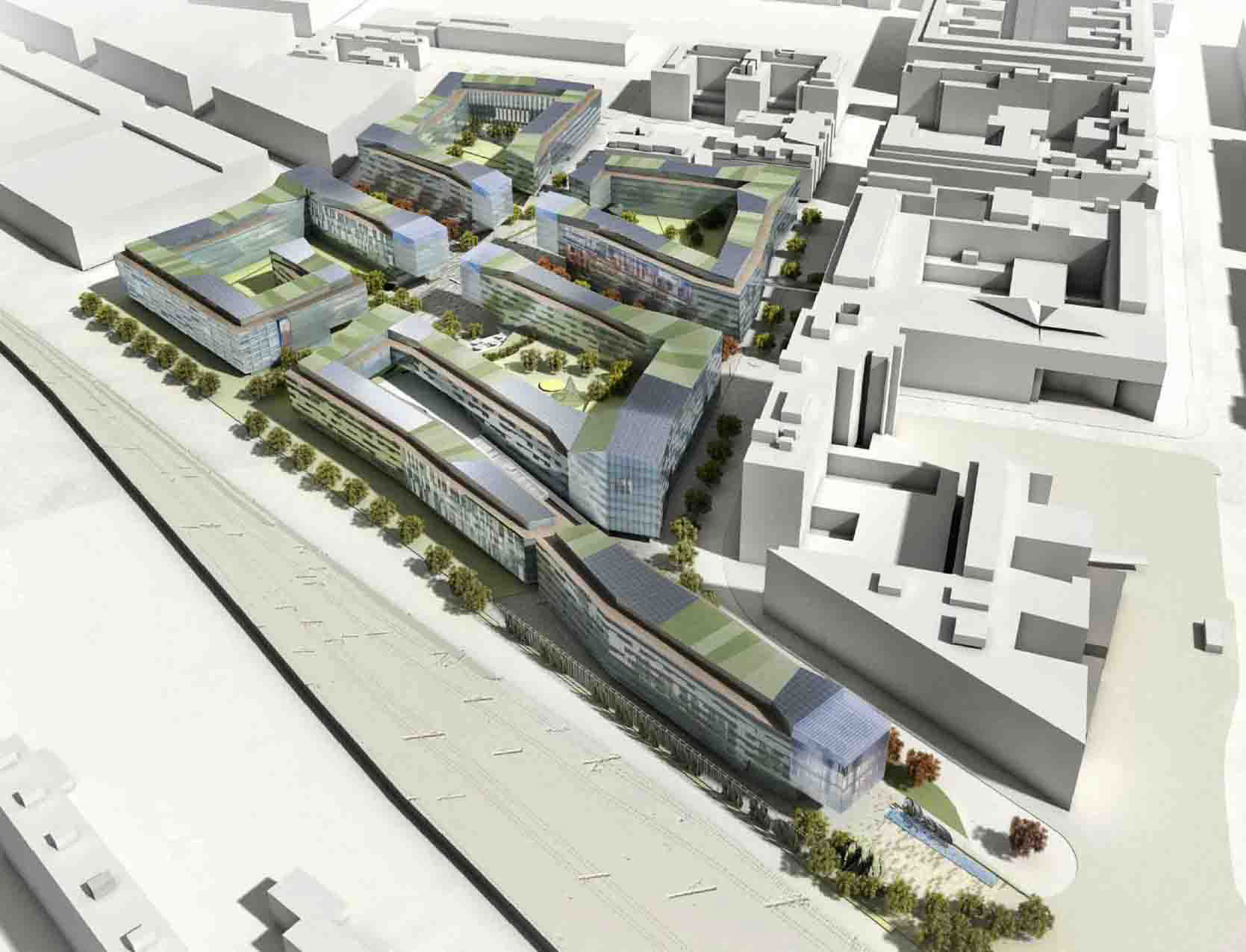 © Boris Podrecca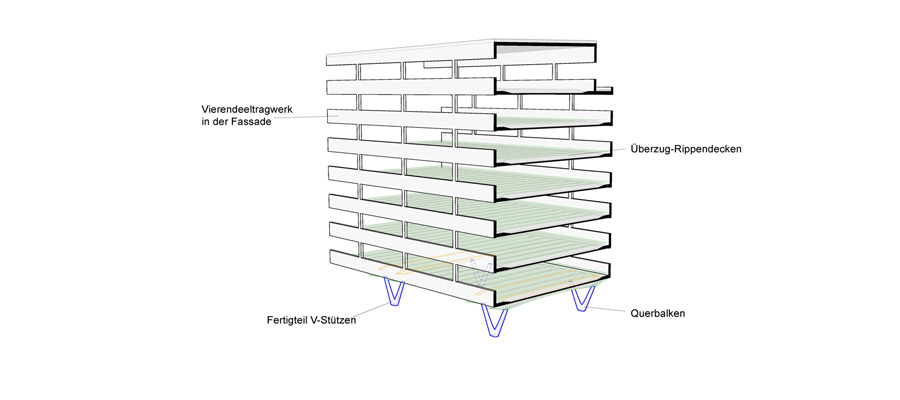 project description

On the former area of the northern railway station in the second municipal district of Vienna several office buildings are being built distributed on five different construction sites. The development has a gross floor area of 200,000 m² and two underground parkings offering 800 parking spaces.
For the competition the architectural team of Prof. Boris Podrecca chose a concept of traditional block structures along the perimeters, which are broken up towards a central place. This central place connects all constructions areas with each other to a green inner courtyard.

structure

The facade of the cantilevering elements has paired columns to transfer the vertical loads. Precast concrete V-columns serve in an architectural function as an internal, design element in addition to carrying the horizontal loads in the facade longitudinally.
Data
Client:
UniCredit Bank Austria AG, Vienna, Austria
Architect:
Boris Podrecca, Vienna, Austria
Competition: 1st prize (2012)
GFA: 200,000 m² | Underground parkings: 800
Service:
Structural engineering