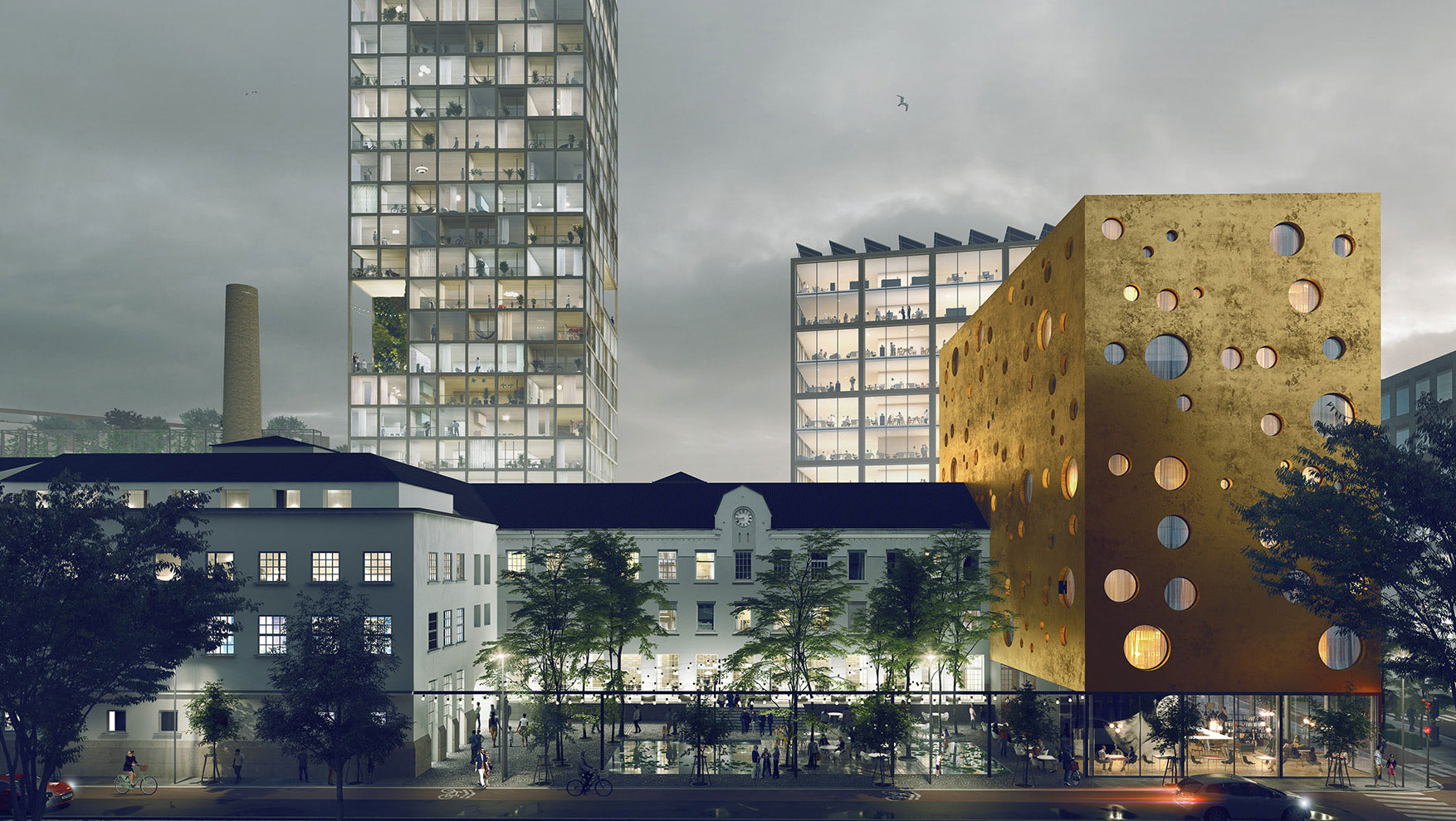 © Transborder Studio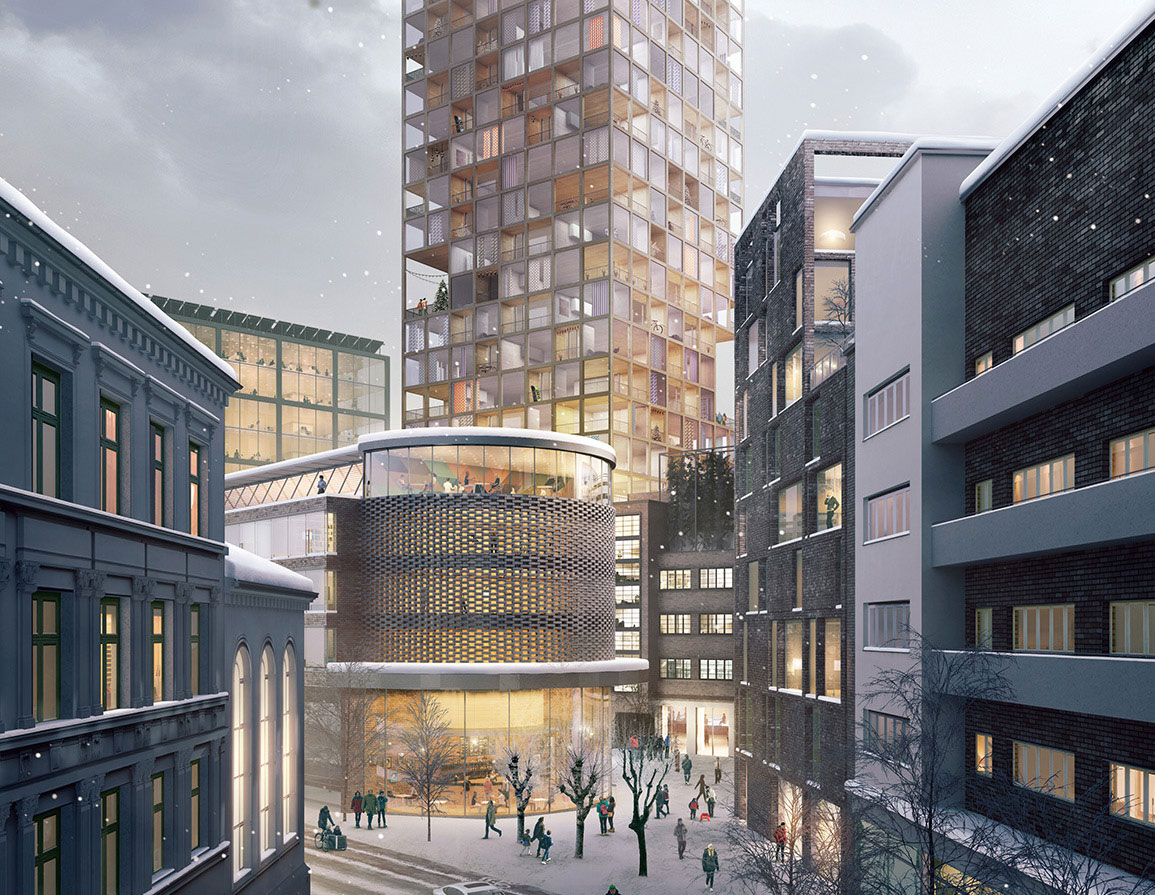 © Transborder Studio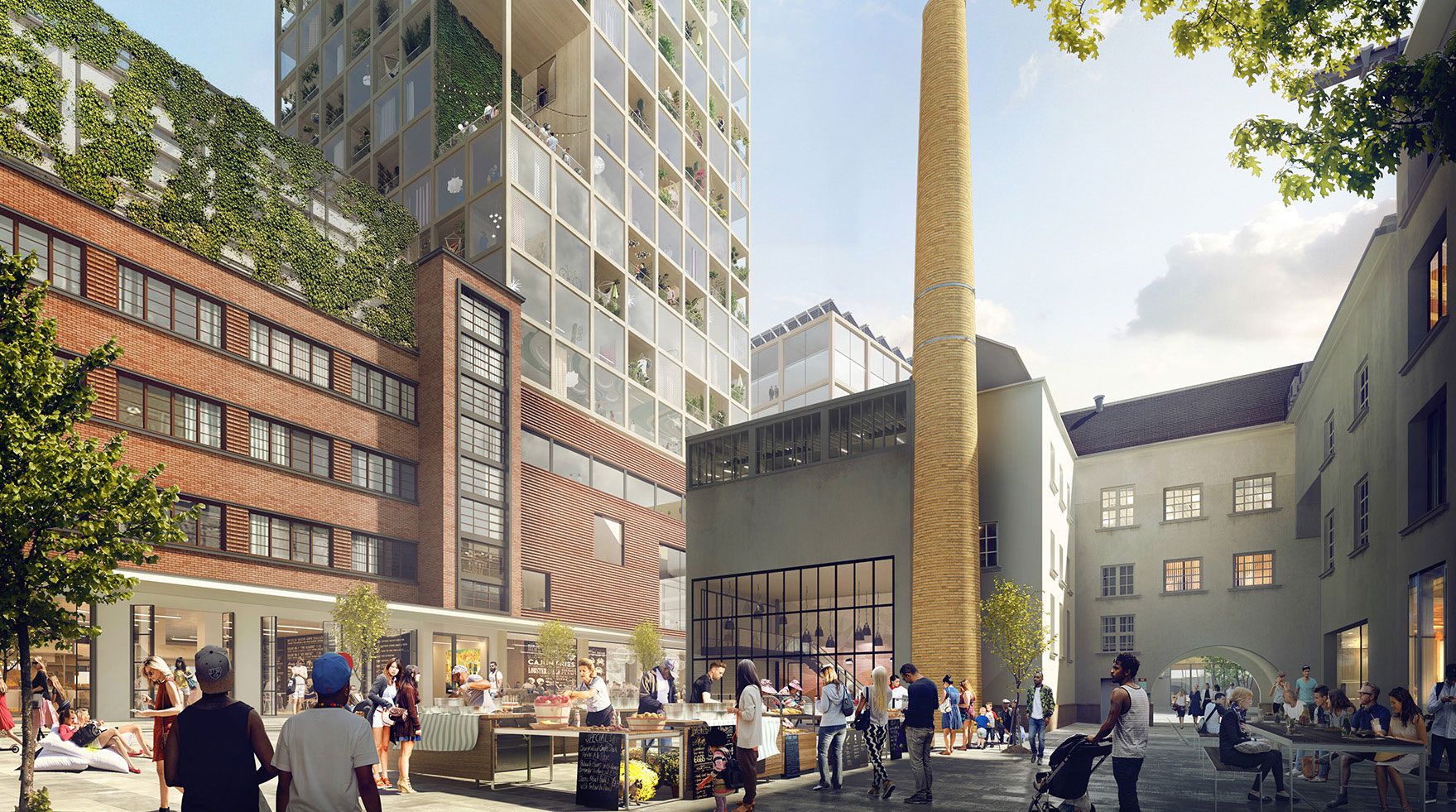 © Transborder Studio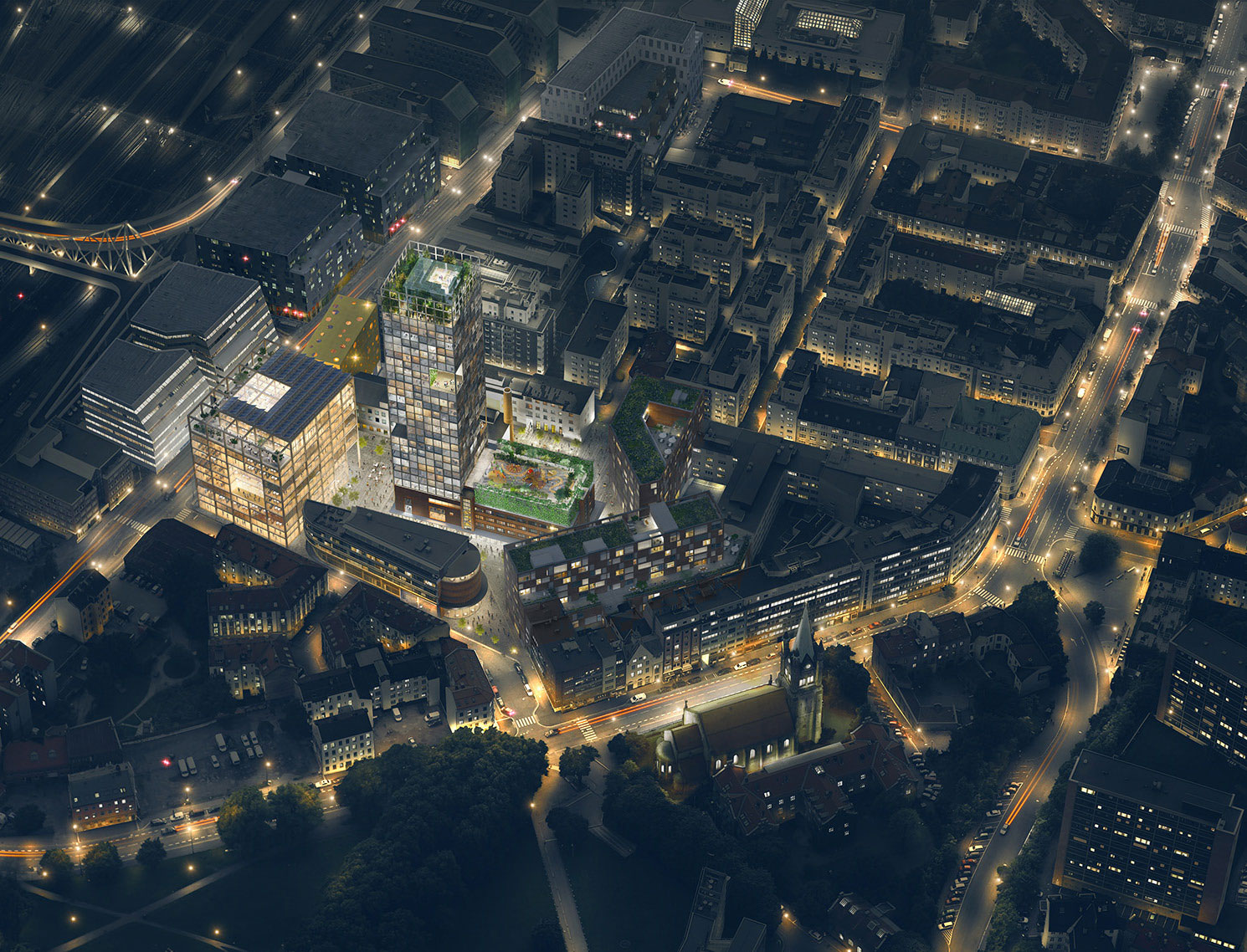 © Transborder Studio
project description

The feasibility study of the New Agriculture District (Landbrukskvartalet) is based on an existing master plan and The Norwegian Agrarian Association's (Norges bondelag) wish of showing the history of the area.
The purpose of the transformation is to create an economically and ecologically sustainable solution with a strong identity and connection to the dairy's heritage. The aim is to create an urban food culture and defining the role of the agriculture under a green aspect.
The current 30,000 m² area of the agricultural district will be increased to 60,000 m² as part of the development. Approximately 30 % of the area will be used for residential purposes including 200 apartments within the neighbourhood. Several buildings will be refurbished, including the dairy building from 1912.
Data
Client:
Landbrukskvartalet utvikling AS
Architect:
Transborder Studio
Start of planning: 2017

Service:
Structural engineering
Feasibility study
Related Links

more projects referring to:
> Timber