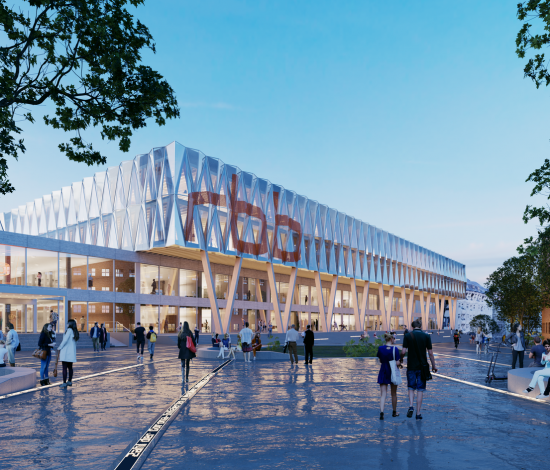 January 2021
Digital Media House of the "Rundfunk Berlin-Brandenburg"
After Baumschlager Eberle Architekten won the Berlin-Brandenburg Broadcasting rbb "Digital Media House and Campus Development" project in summer 2020, Bollinger+Grohmann were chosen as planners for structural engineering, façade engineering and building physics.
The new building will combine cross-media working and production processes, moreover intensify the cooperation of radio, online and television.
In addition to our participation in the new construction of the "New Campus" for ProSiebenSat.1 and the "Tri-Media" complex for RTS in Lausanne as well as the renovation of the "Filmhaus des WDR", we are now looking forward to another exciting project from the segment of radio and television broadcasters.
Visualization: rbb/Baumschlager Eberle Architekten