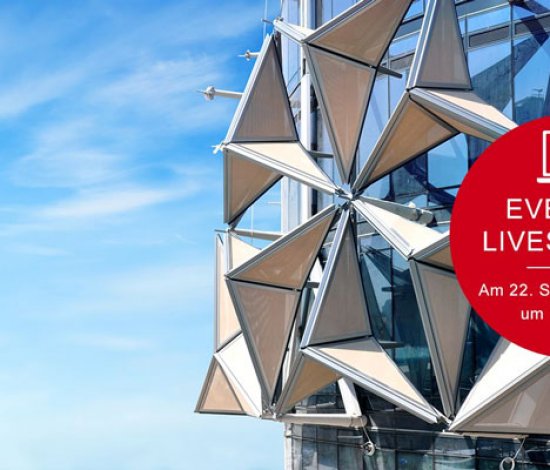 20 September 2020, from 4 p.m.
Next Expertenforum: Die adaptive Gebäudehülle
Adaptive building envelopes can adapt flexibly and smoothly to climatic conditions and external influences. They change according to the situation and thus ensure maximum user comfort, sustainability and energy efficiency. The concepts range from dynamic glazing and sun protection systems to photovoltaic integration and the use of noise-absorbing or self-cleaning facade materials.
Together with the DBZ as media partner, Wicona and the NEXT Partners invite all interested and curious parties to the virtual NEXT expert forum on 22 September 2020.
4:30 p.m.:
"Fluid Flow Glazing: eine Glasfassade für die Zukunft?", lecture of Daniel Pfanner, partner/management, Bollinger+Grohmann