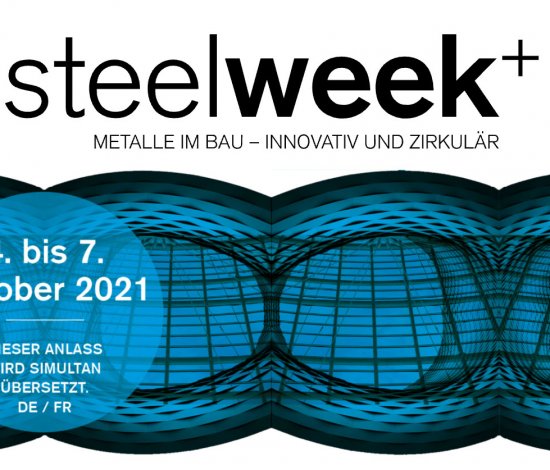 4 - 7 October 2021
Steelweek+: "Metalle im Bau – Innovativ und zirkulär"
After the successful "steelday 2018", the Swiss Centre for Steel Construction (SZS) is organising this year's "steelweek+" with four exciting sessions, which will be streamed live from a studio in Zurich between 12 and 1.30 p.m. each day:
04.10.2021: "Brücken schlagen, dauerhaft"
05.10.2021: "Moderne Metallproduktion"
06.10.2021: "Kreislaufwirtschaft: Reinvent - Reuse"
07.10.2021: "Ästhetisch & Nachhaltig konstruiert"
Our colleague Daniel Pfanner will support the session "Ästhetisch & Nachhaltig" with his keynote speech "Fassaden - Schönheit versus Nachhaltigkeit?" (Façades - beauty versus sustainability?) and will then take part in a round of talks where questions from the participants will be recorded from the chat and discussed in the expert panel in the studio.