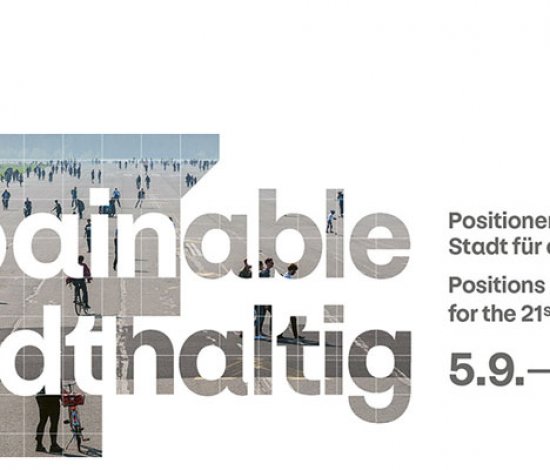 05 September - 22 November 2020
"urbainable - stadthaltig"
Positions on the European City for the 21st Century
Exhibition by the Akademie der Künste.
34 members of the Architecture Section present a broad spectrum of ideas for the city of the future along with the pressing issues of our time, such as digitalisation, mobility, cultural techniques of density, handling with nature, building in existing structures or technical innovations.
Klaus Bollinger also participates with a small team of the office in the exhibition. Our contribution is called "Crossing Layers - Structures and Interconnected Layers" and deals with questions on the optimisation of existing structures with a selection of projects from European cities as examples.
We are also pleased about the participation of our guest Ragunath Vasudevan, schneider+schumacher, whose film "The Watsons's Hotel" with Nathaniel Knop and Peter Rippl reports on a former luxury hotel in Mumbai whose decay is only stopped thanks to its cast-iron skeleton construction.
Duration of the exhibition: 5.9. - 22.11.2020
Venue: Akademie der Künste, Hanseatenweg 10, 10557 Berlin
Picture © Erik-Jan Ouwerkerk. Graphic: Heimann + Schwantes