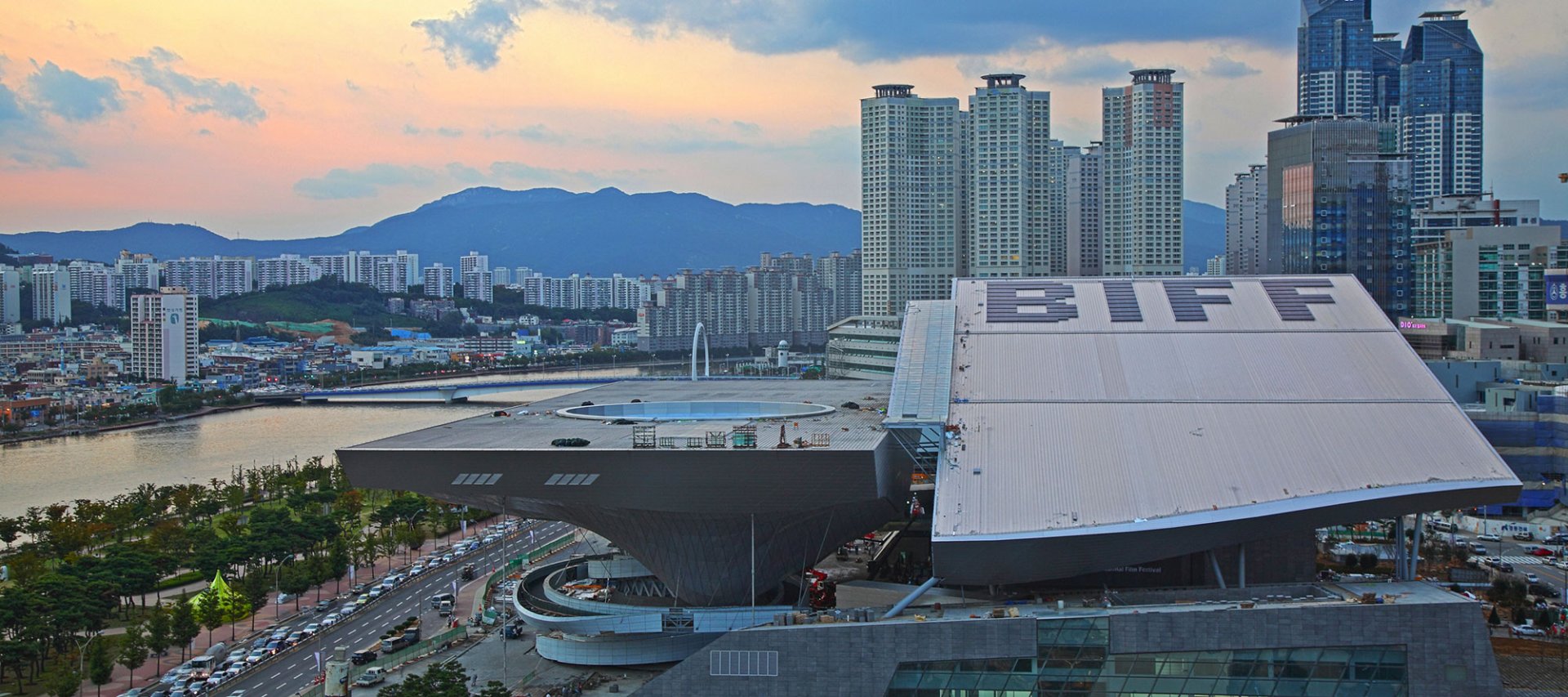 © Duccio Malagamba
© Nathan Willock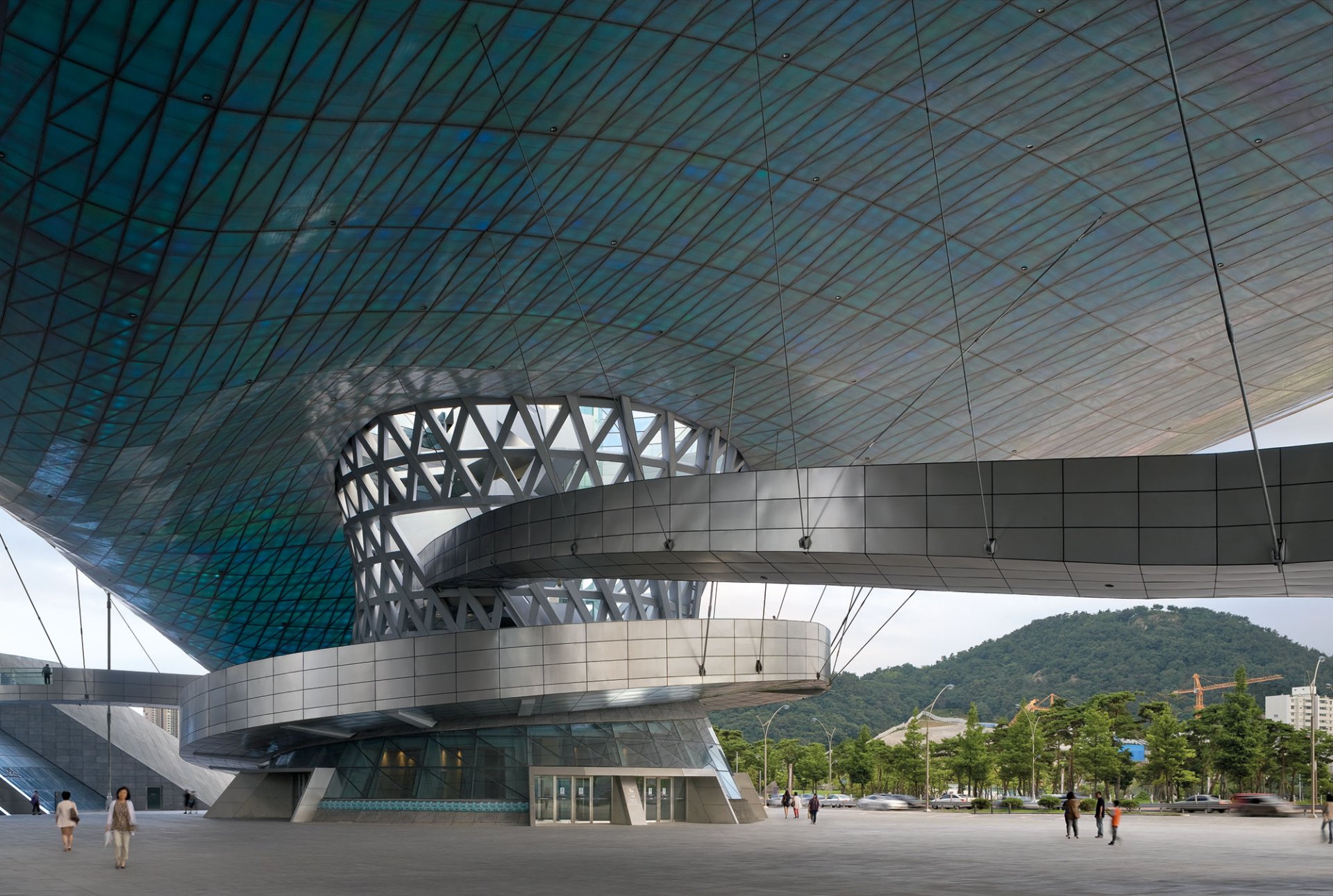 © Duccio Malagamba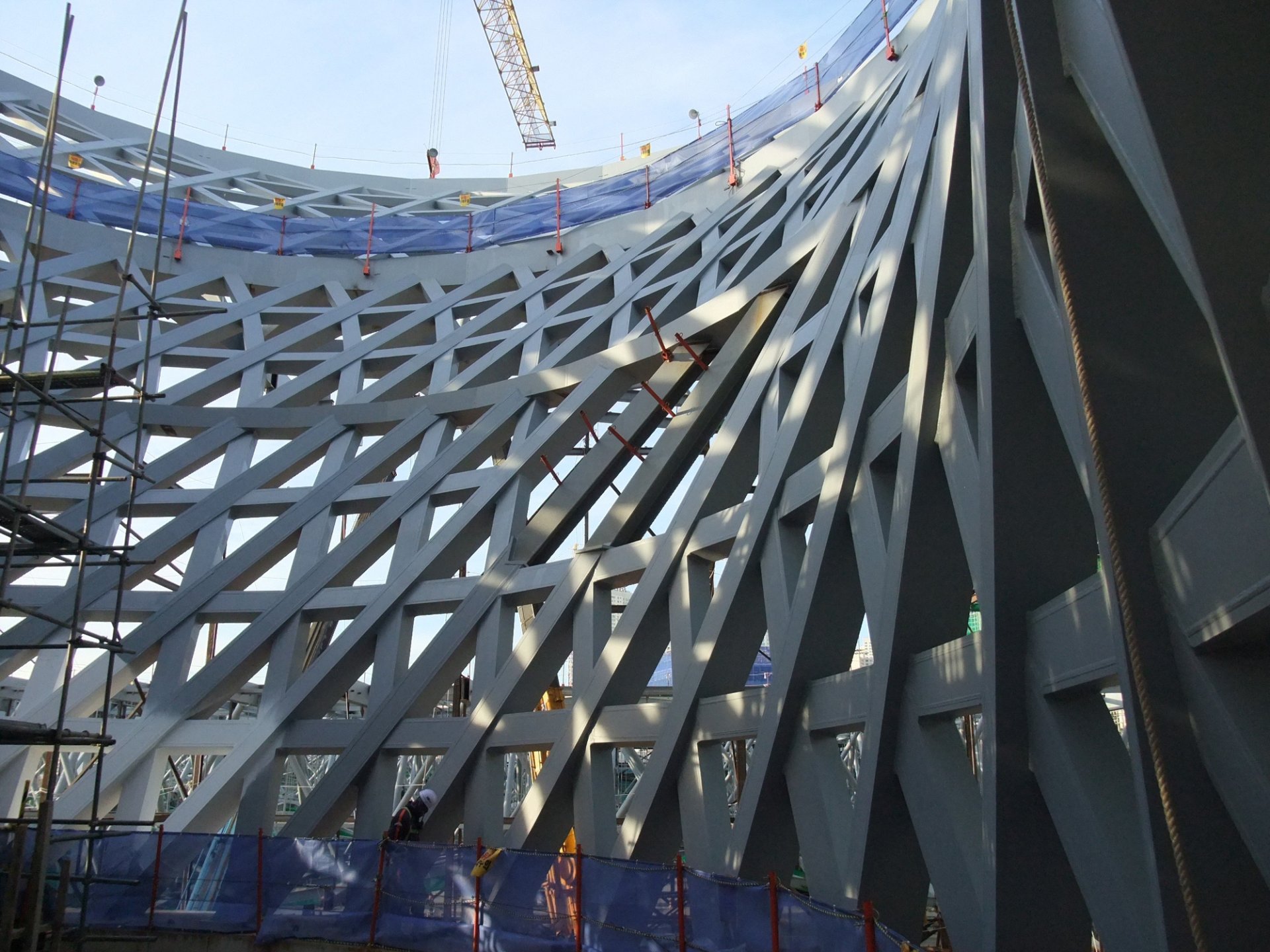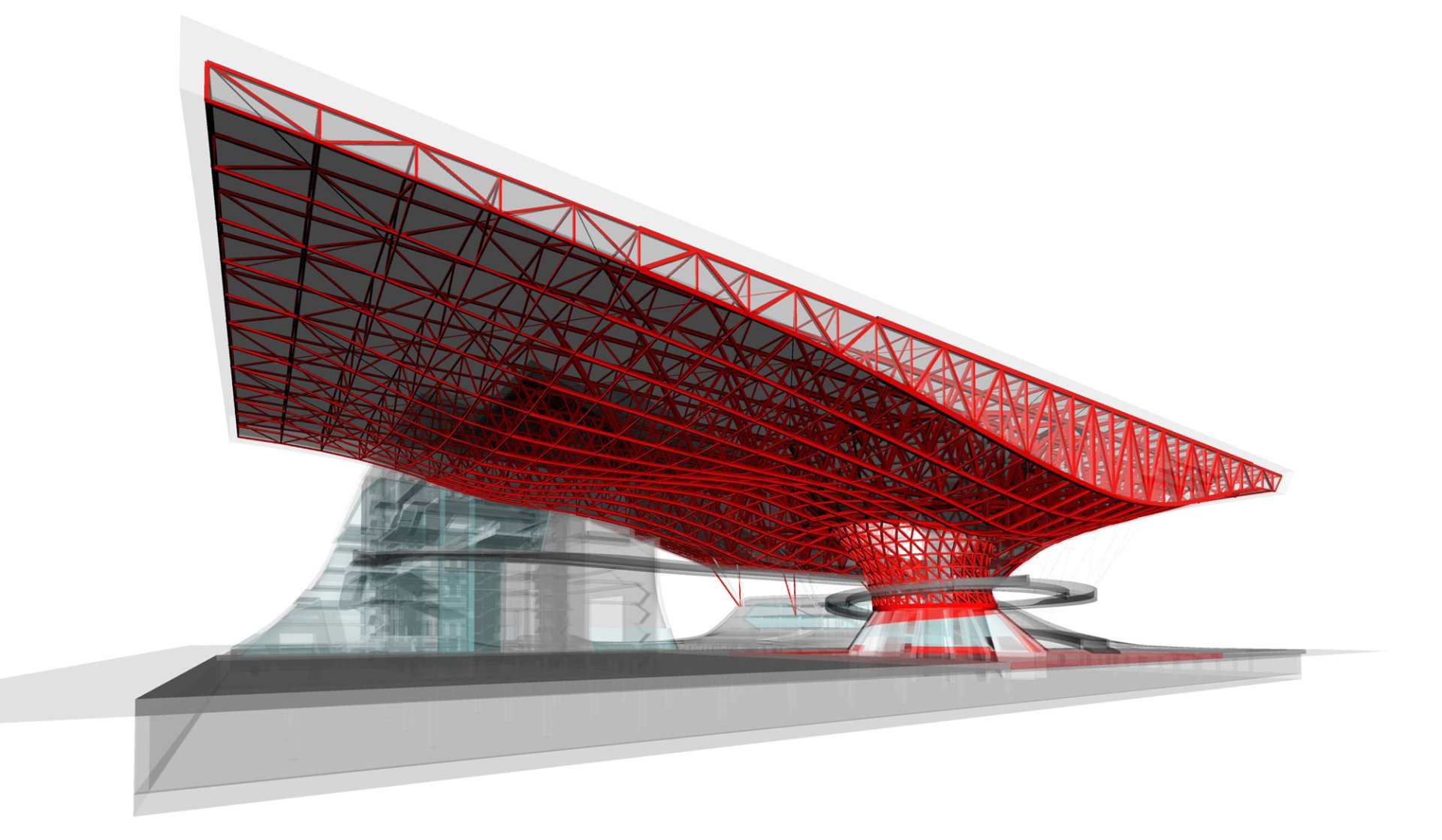 Om prosjektet

The annual Busan International Film Festival (PIFF) has established itself as a prominent and representative film festival for Asia. Aiming to create a multi-functional event location which permanently houses the PIFF and also provides an attractive public institution for the region, an international architectural competition was launched in 2005. The team of Coop Himmelb(l)au was awarded the first prize.

The design suggests a new intersection between public space, cultural programs, technology and architecture as a vibrant landmark within the urban landscape as an icon of contemporary culture. Planned are a total of four overlapping zones. Their appearance differing according to their functions: Multiplex-Centre (Cinema Mountain), headquarters PIFF (PIFF Hill), public space (concourse Double Cone) and the outdoor amphitheatre (BOWL). Various roof elements acting as a virtual sky connect the objects and zones to a multifunctional public urban space.
konstruksjon

The double cone acts as the symbolic landmark and entrance sculpture for the Busan Cinema Center and serves as a linking element between the theater, cinema complex and the outer area. The double cone, designed as a steel lattice shell resting on fixed concrete walls, is the only vertical support structure for the large cantilevering roof and thus comprises both a monumental column and the key lateral bracing element.
Data
Oppdragsgiver:
City of Busan, South Korea
Arkitekt:
Coop Himmelb(l)au
Konkurranse: First prize
Ferdigstillelse: 2012

BTA: 57,980 m² | Volumen: 183,000 m²
Tjenester:
Byggeteknisk prosjektering
Seismisk prosjektering
Priser
International Architecture Award 2007, Award

Publikasjoner
Die Dächer des Busan Cinema Centers
K. Bollinger, B.-S. Jeon, D. Pfanner, in: Stahlbau, Ernst und Sohn Verlag, Berlin, 12/2012

Busan Cinema Center: Imageträchtige Bühne für urbanes Leben
D. Pfanner, E. Santifaller, in: Ingenieurbaukunst 2013, Junius Verlag, Hamburg, 2012


Utstillinger
Die fünfte Ansicht.
Atrium des neuen Hans-Sachs-Hauses, Gelsenkirchen (Deutschland), 20.11.2014 - 18.12.2014