© Landes & Partner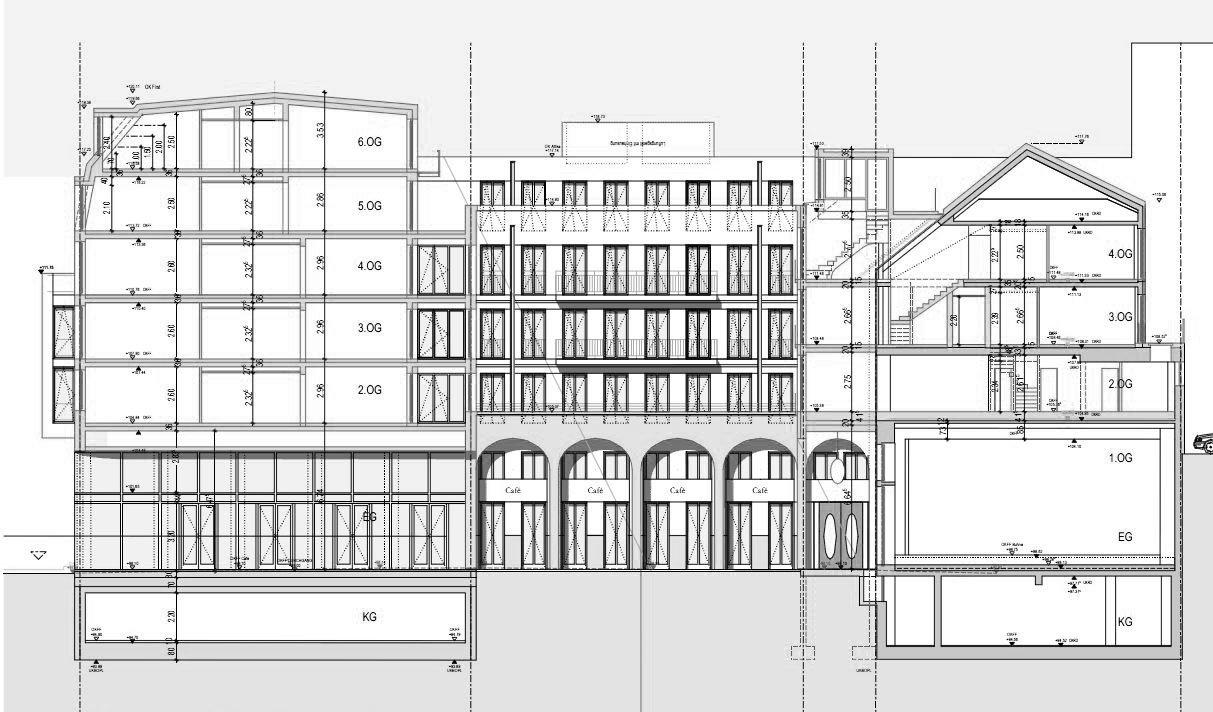 © Landes & Partner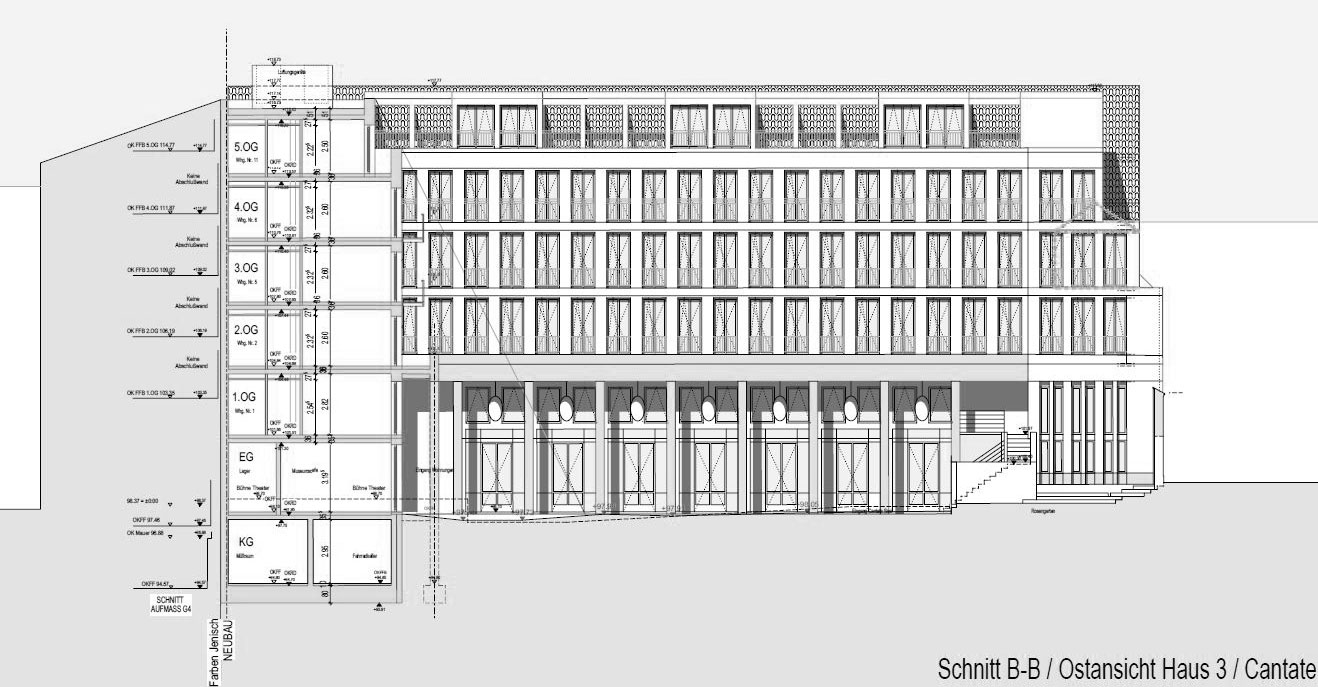 © Landes & Partner
Om prosjektet

The project "Goethehöfe" in Frankfurt's city centre comprises 28 new apartments, a cafe and a theatre for the Frankfurter Volksbühne (People's Theatre) on a site of 50x50m. After the demolition of the existing complex, the new buildings will be constructed with an additional storey. The only exception is the existing building in the western part of the property with its protected Cantate Saal. The second up to the fifth floor will be converted from office to residential spaces. On the north-eastern part of the same building site, the new Romantikmuseum is built adjacent to the Goethe house.
konstruksjon

The housing development is built of reinforced concrete. On the top floor the façade of the courtyard side is recessed. The loads resulting from the floor slabs are transferred via reinforced concrete beams to the continuous load-bearing building elements. The spiral emergency staircase towards the inner courtyard is made of steel, the same as the external storeys and emergency exits.
The west building with the Cantate Saal is designed as concrete and hollow core slabs. In the area of the residential floors the building will be extended towards the inner courtyard. This extension will be done in reinforced concrete. For stability purposes the building will be connected to the existing building after completion, which is then taking on the horizontal bracing of the whole building.
Data
Oppdragsgiver:
ABG Frankfurt Holding
Arkitekt:
Landes & Partner, Frankfurt, Tyskland
Prosjekteringsoppstart: 2014

BTA: 4,900 m² | BTA: 1,600 m² | Boenheter: 28