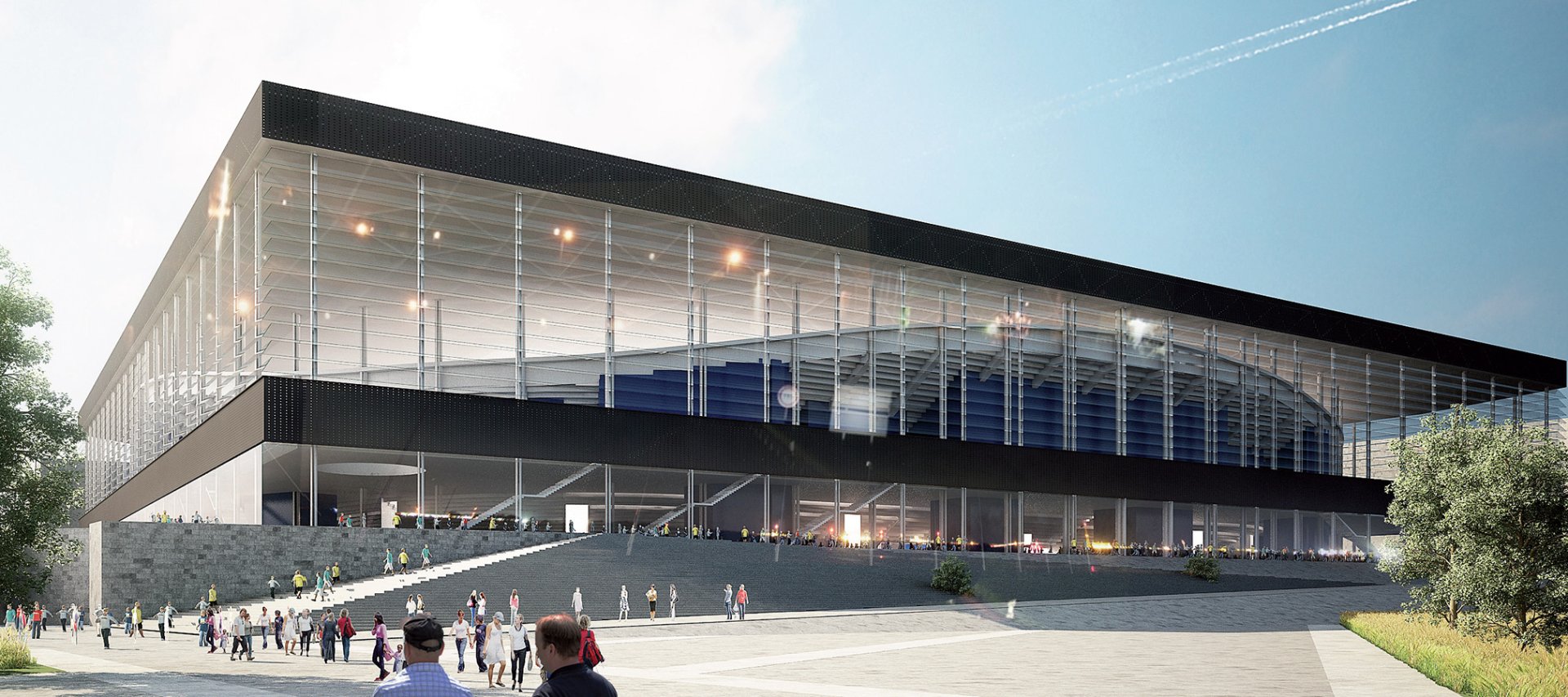 © Willmotte + Associés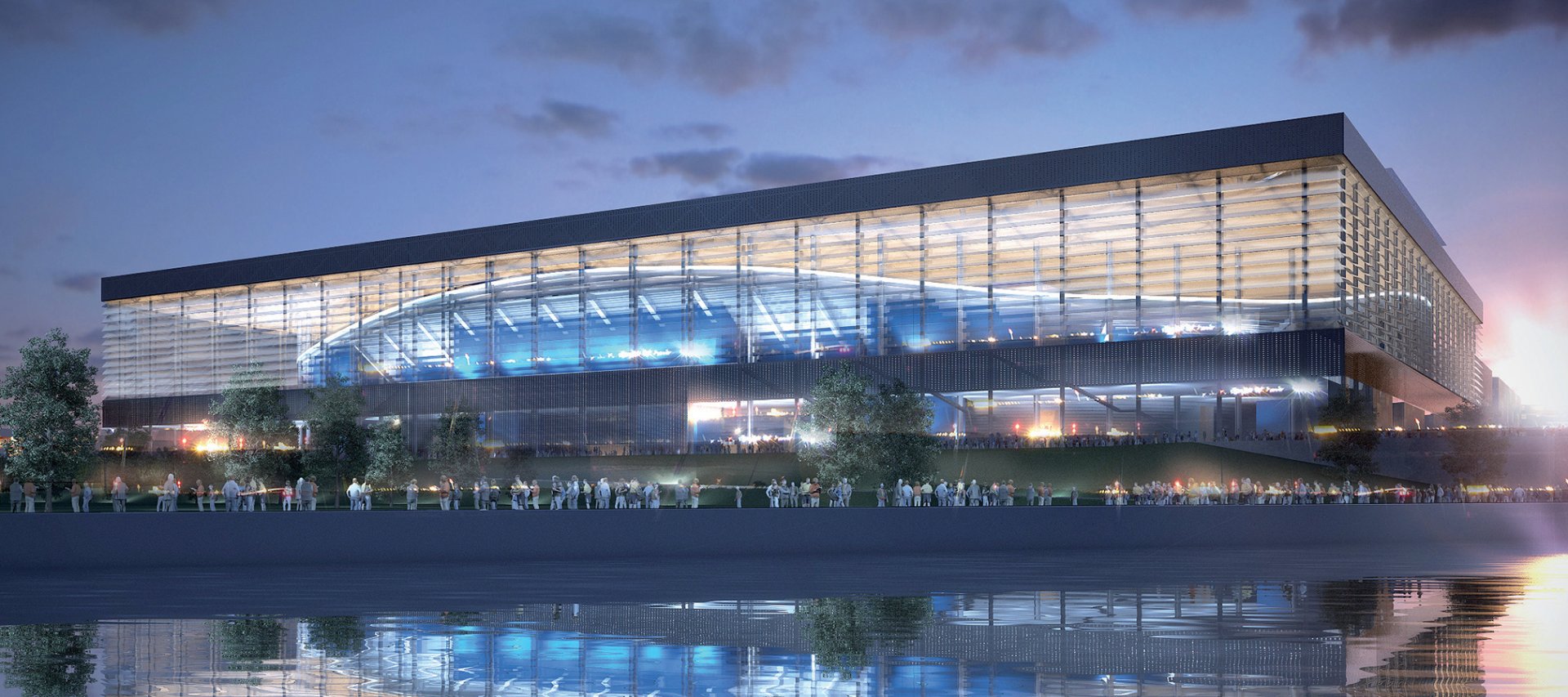 © Willmotte + Associés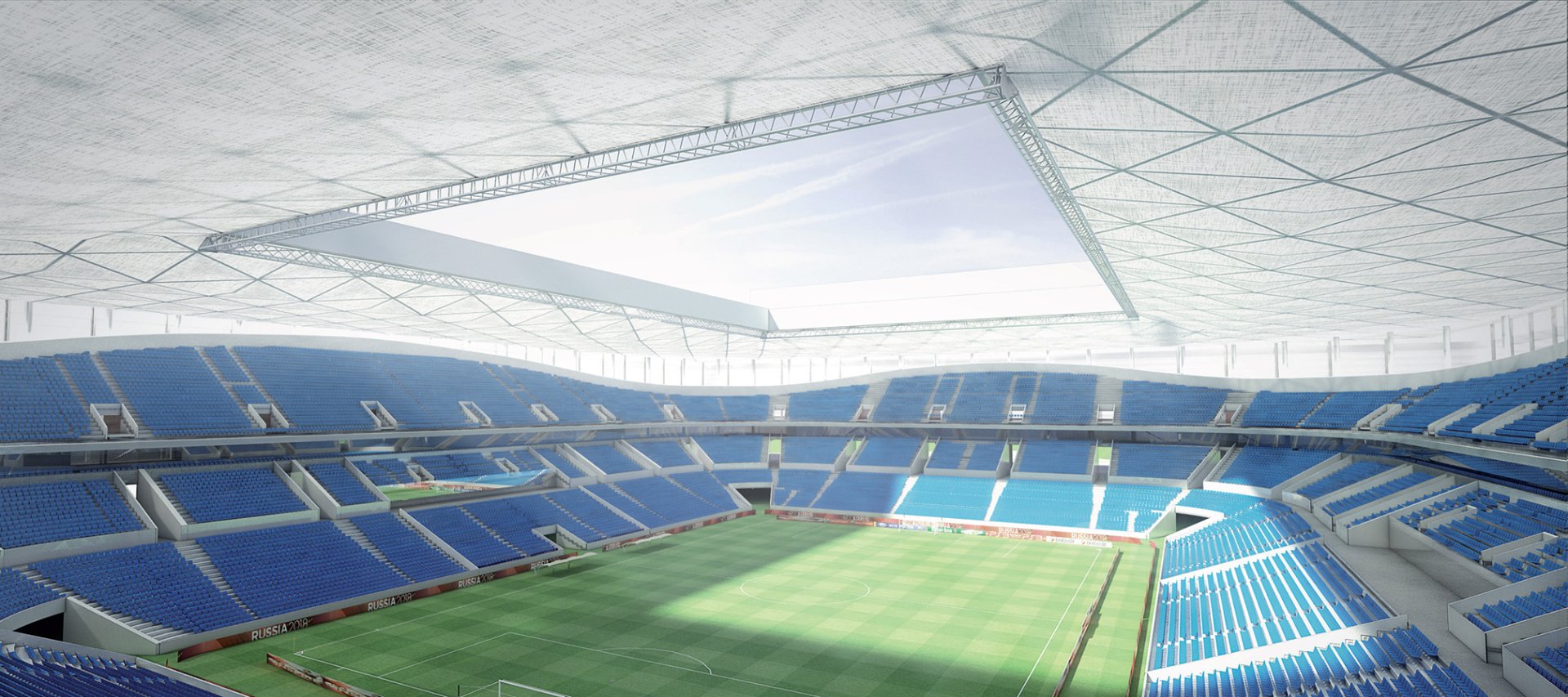 © Willmotte + Associés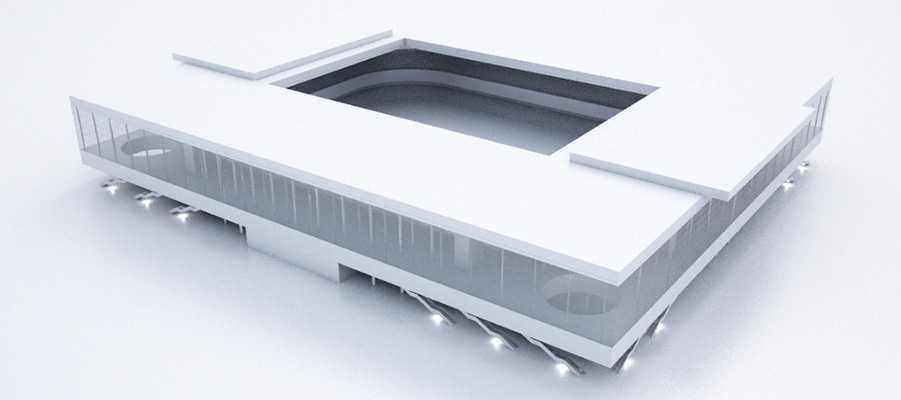 © Willmotte + Associés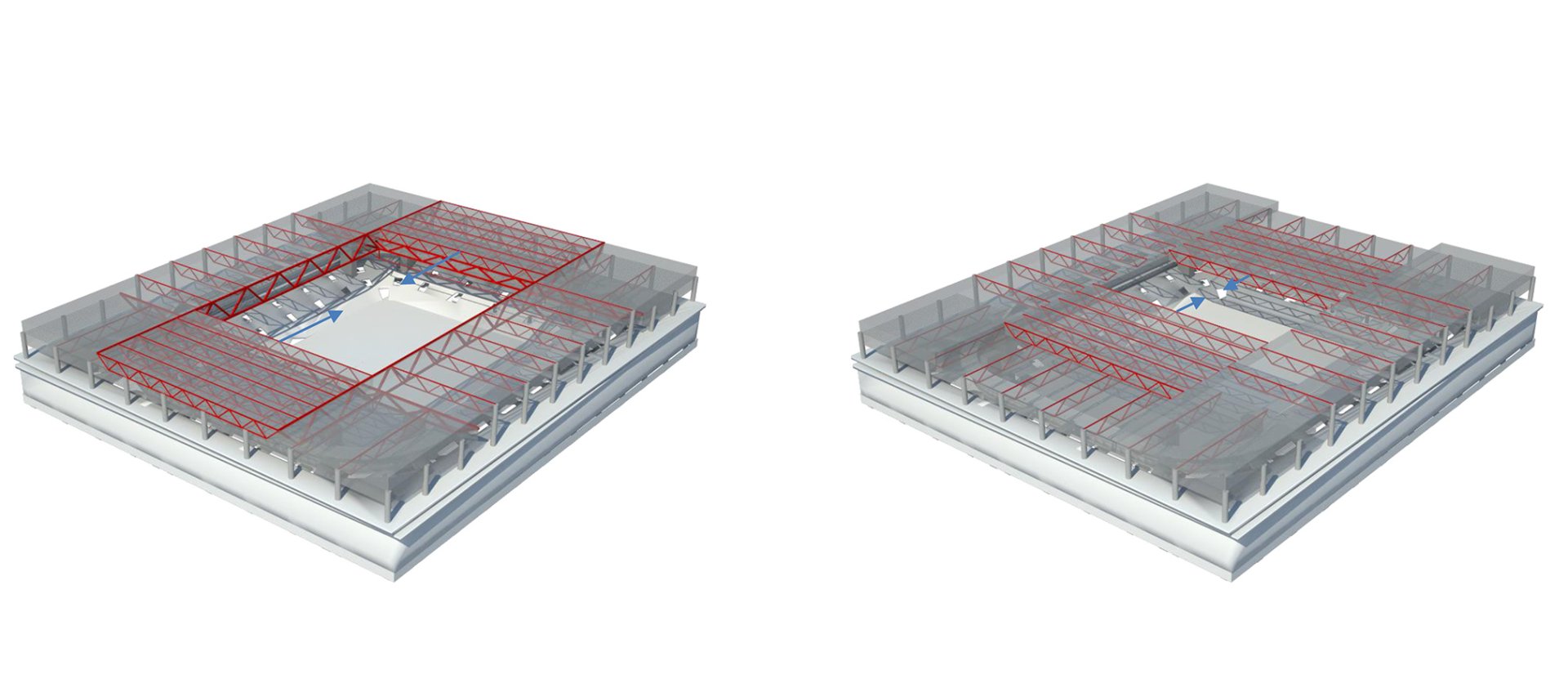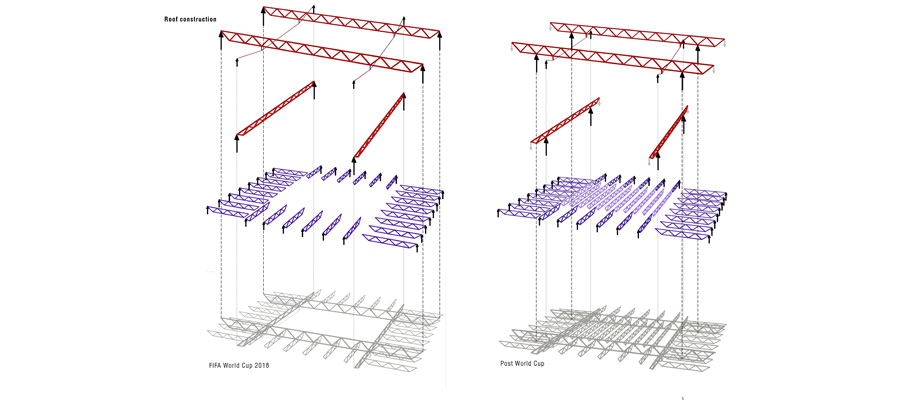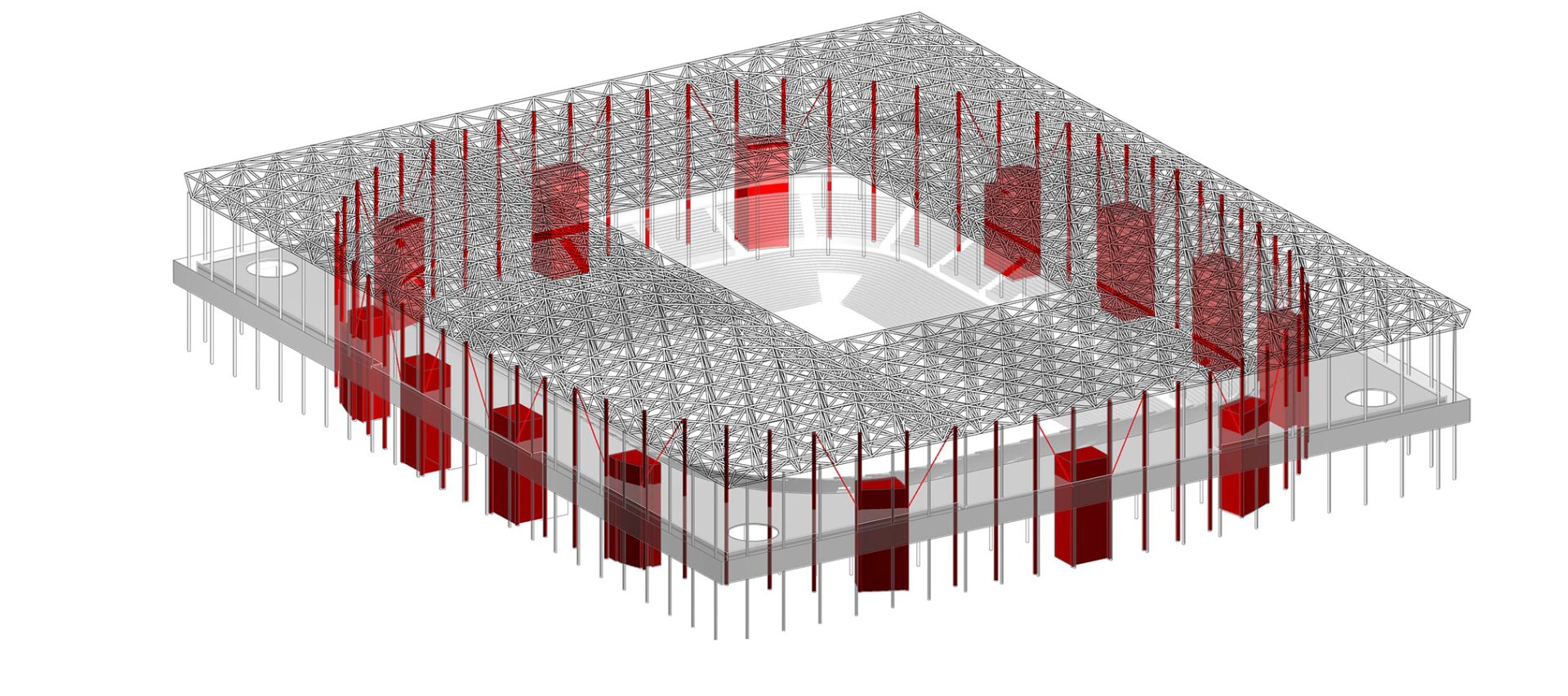 Om prosjektet

The brief consists in constructing a 45,000-seat stadium complying with FIFA standards for the 2018 World Cup. After the event, the stadium could be transformed into a 25,000-seat arena more suited to a region with less than one million inhabitants.
konstruksjon

Beneath the future stadium's compact rectilinear envelope, which reveals little of its construction technique, a steel structure will be divided into two parts to ensure the facility's evolving uses after the FIFA World Cup. The upper part is therefore temporary: after the World Cup, the upper terraces will be dismantled and the roof lowered.
A flat, opening roof will be installed to ensure the new stadium's capacity to host other types of events. Built on a 22-hectare concrete slab, the facility would initially be surrounded by the infrastructures necessary for the World Cup (athletes' village, press centre, etc.). After the World Cup, this slab would be divided into different plots in order to incorporate the stadium into its urban environment.
Data
Byggherre:
Kaliningrad Region
Russian Federation
Arkitekt:
Wilmotte & Associés Architectes
50,000 m² | 220,000 m² | Takareal: 49,000 m² | Sitteplasser: 45,000
Studie