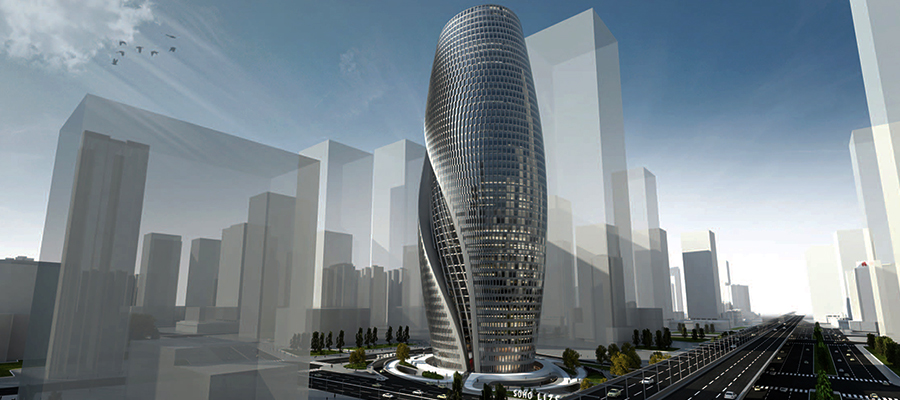 © Zaha Hadid Architects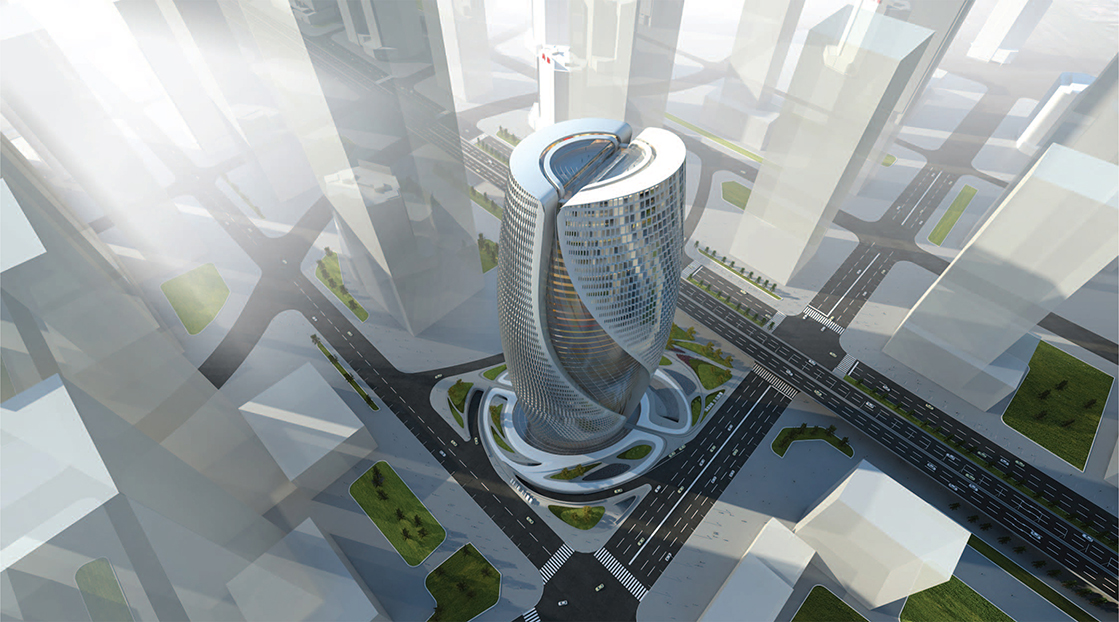 © Zaha Hadid Architects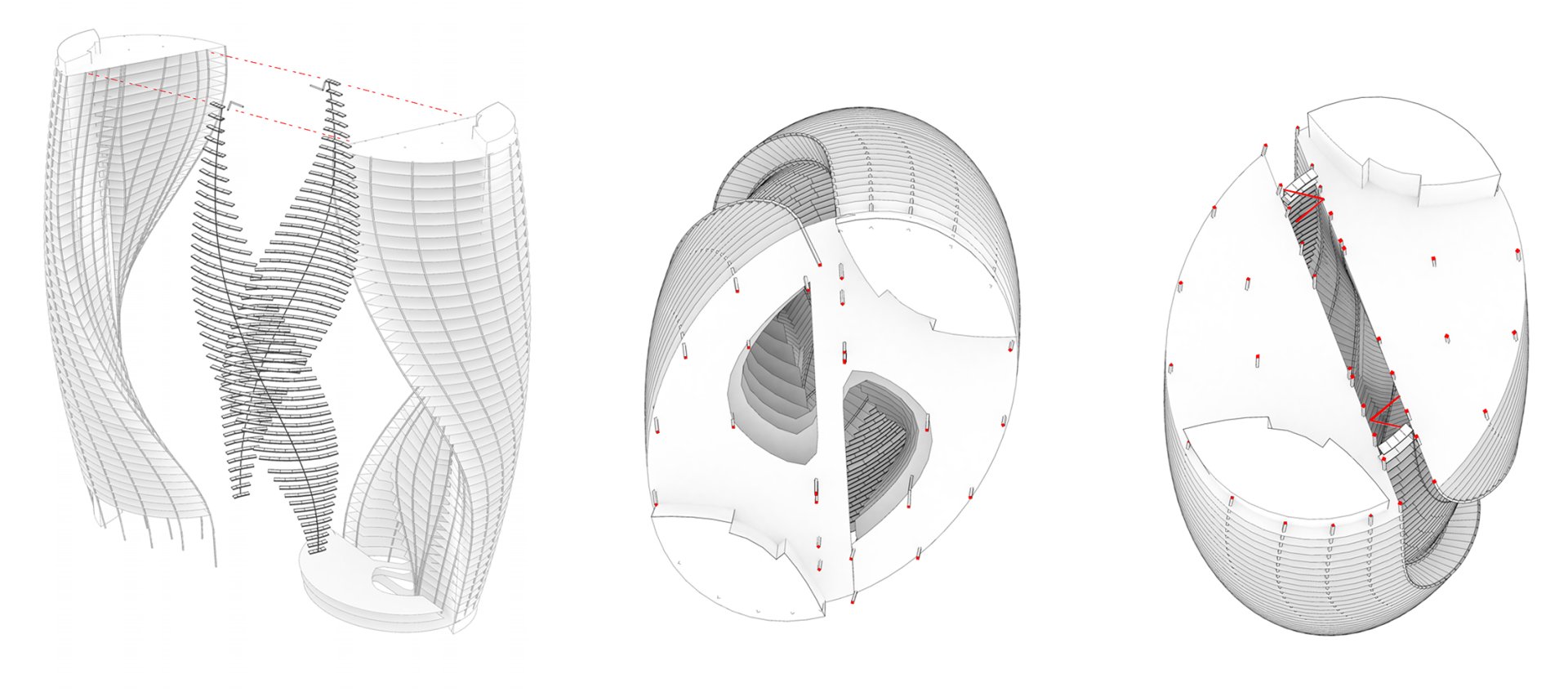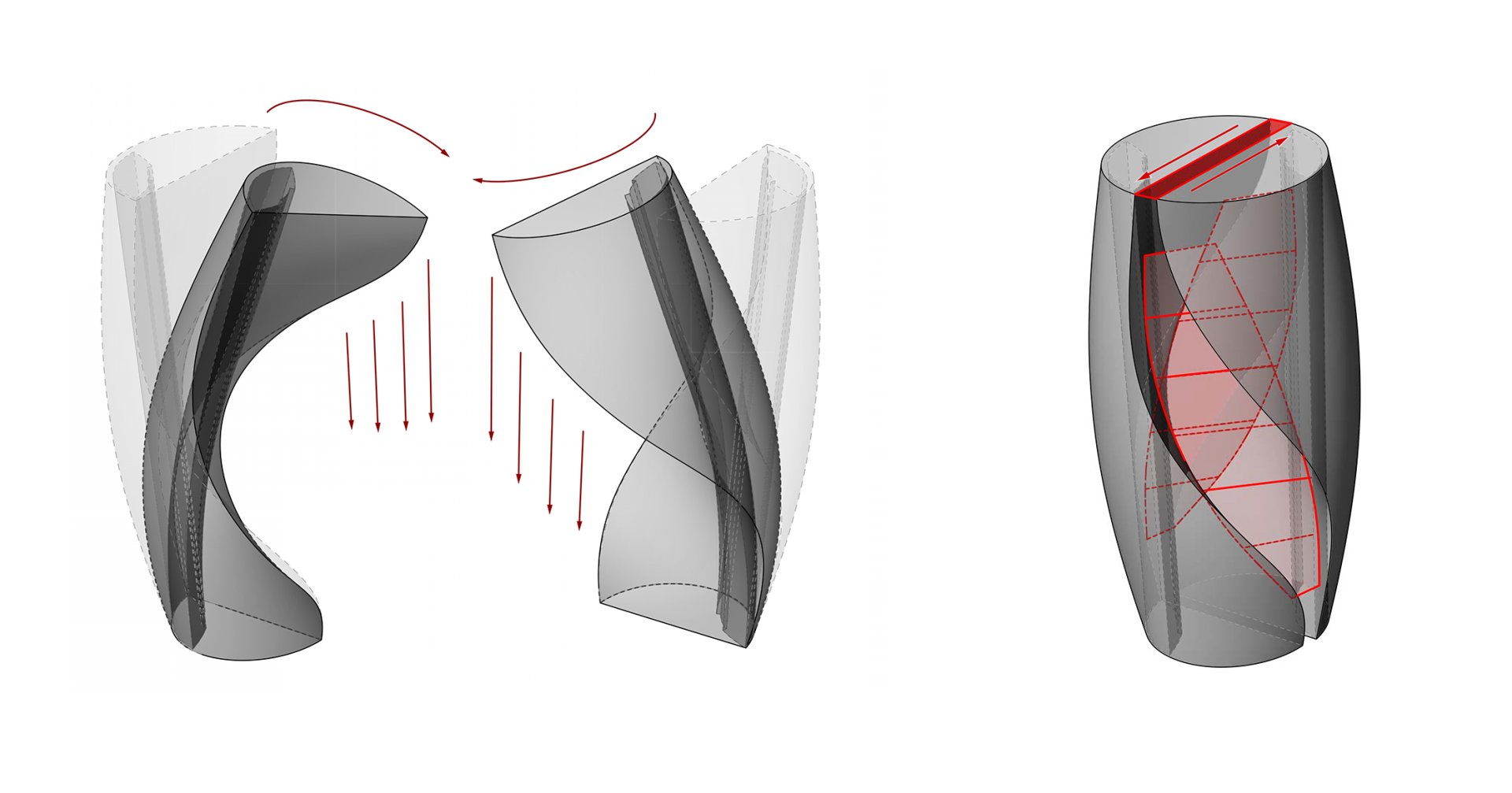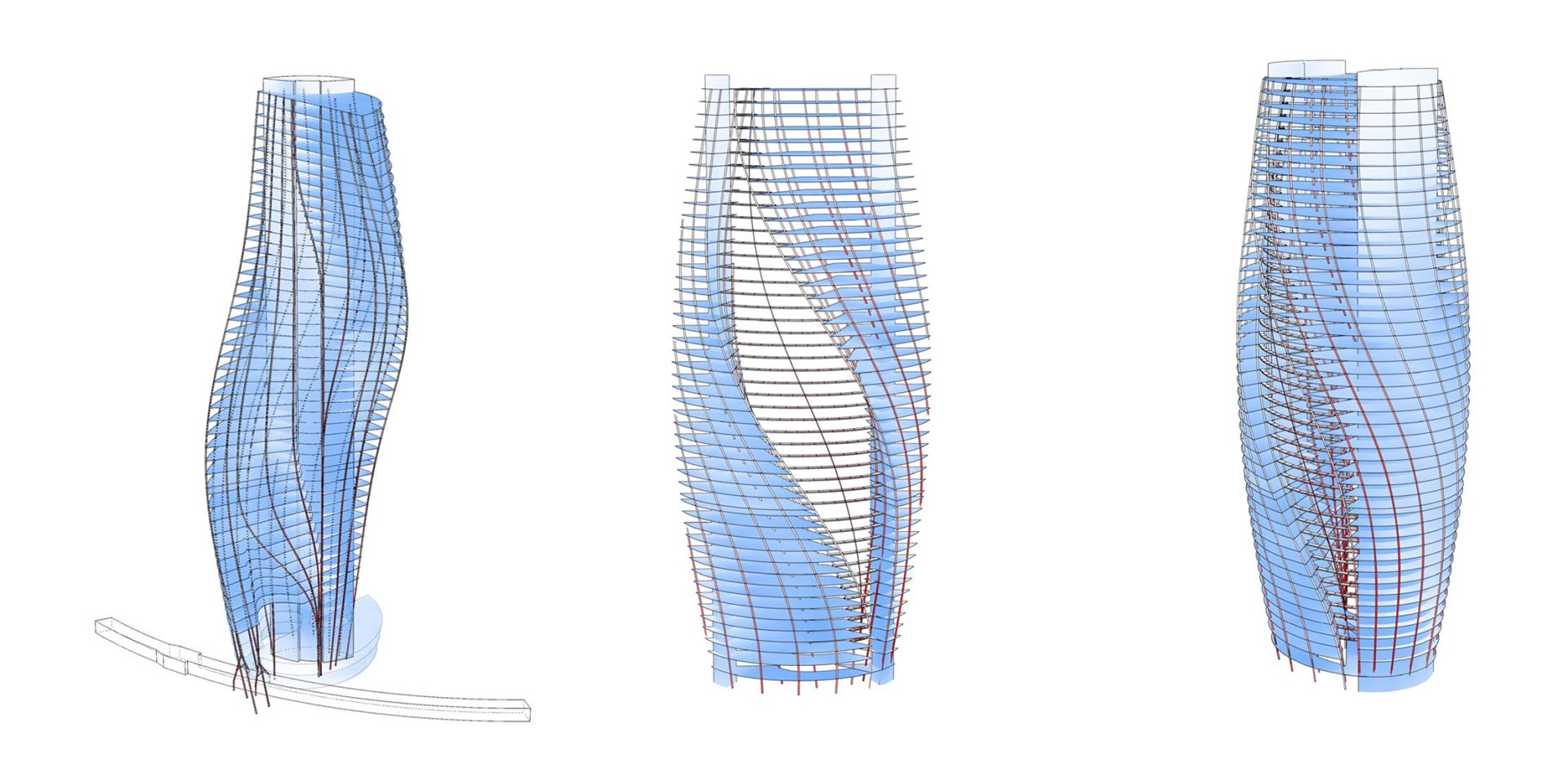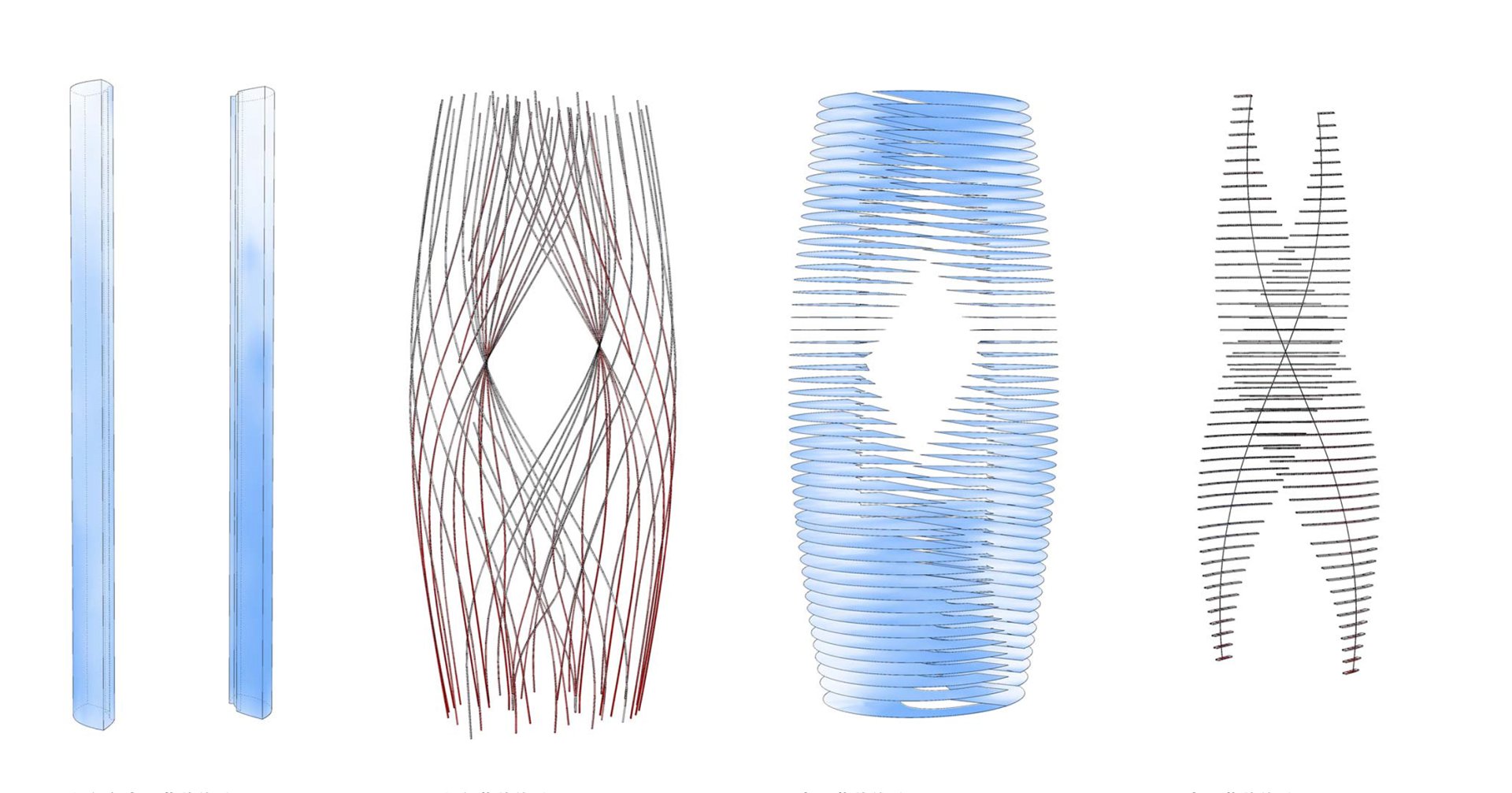 Om prosjektet

Within the Lize Financial Business District – a new business, residential and transport hub adjacent to Financial Road in southwest Beijing – Leeza Soho is located at the intersection of Lines 14 and 16 currently under-construction for the Beijing Subway rail network. Anchoring the new financial district, the 172,800 m² Leeza Soho design has evolved from its specific site conditions. Straddling the new subway tunnel that diagonally divides the site, the tower rises as a single volume divided into two halves on either side of the tunnel. A central atrium extends 190m through the full height of the building connecting both halves.
konstruksjon

On its own, each of the two towers would twist and bend due to its cantilevers and asymmetric shape. Only together they can stand up when leaning against each other. The high-rise building consists of two overhanging parts, leaning against each other and building a symbiotic whole. The vertical loads are transferred by columns inclined corresponded to the buildings overall shape and the walls of the two concrete cores.
To allow the wide span and to save weight and costs, slabs are proposed as reinforced concrete composite slabs. Trapezoidal sheets are carried by steel beams and establish the formwork for the reinforced concrete. By the coaction of concrete and steel, the slabs get horizontal stiff.
The overall form causes horizontal loads, these loads are carried through the slabs into the concrete walls of the cores. Horizontal loads, resulting from wind and earthquake, are carried via the two concrete cores into the ground. The vertical forces of the tower are carried via piles into the ground. The piles cause a minimized impact to the existing metro tunnel, as they embed below the tunnel into the ground.
Data
Oppdragsgiver:
SOHO China Ltd.
Arkitekt:
Zaha Hadid Architects
Konkurranse: 1st prize (2013)
Ferdigstillelse: 2020

Høyde: 207 m | Høyde: 190 m | Etasje: 46 | BTA: 172,800 m²
Priser
Emporis Skyscraper Award 2020, 2nd place

Ytterligere lenker