© TANK Architectes et CFA - Colboc Franzen & Associés
© TANK Architectes et CFA - Colboc Franzen & Associés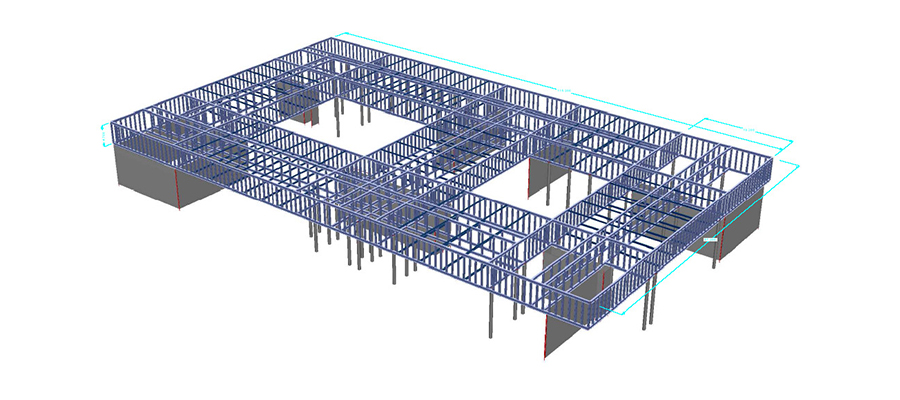 Om prosjektet

The project involves the demolition, asbestos removal and reconstruction of the lycée (1,000 pupils) on a site occupied in successive phases, by progressively replacing constructions dating from the 1970s.
The new building, compact in form and 115m long and 60m wide, has 4 levels (basement car park, ground Floor, levels 1 and 2). It has a large central patio and houses workshops, classrooms, science laboratories, sports rooms, administrative premises and a basement car park.
konstruksjon

The project's conception principle was its density and compactness. The principal structure is metallic. The choice of a steel and prefabricated concrete frame minimizes on-site intervention time and inconveniences. Maximum flexibility of use is achieved with the broad, 16.5 to 20m spans enabled by this mixed structure concept. The building is insulated form the outside. The project reaches the low energy standard.
Data
Oppdragsgiver:
Région Ile de France - SAERP, Saint-Germain-Laye, Frankrike
Arkitekt:
CFA - Colboc Franzen & Associés, TANK Architectes
Prosjekteringsoppstart: 2010
Planlagt ferdigstilt: 2017

14,400 m²
Tjenester:
Byggeteknisk prosjektering