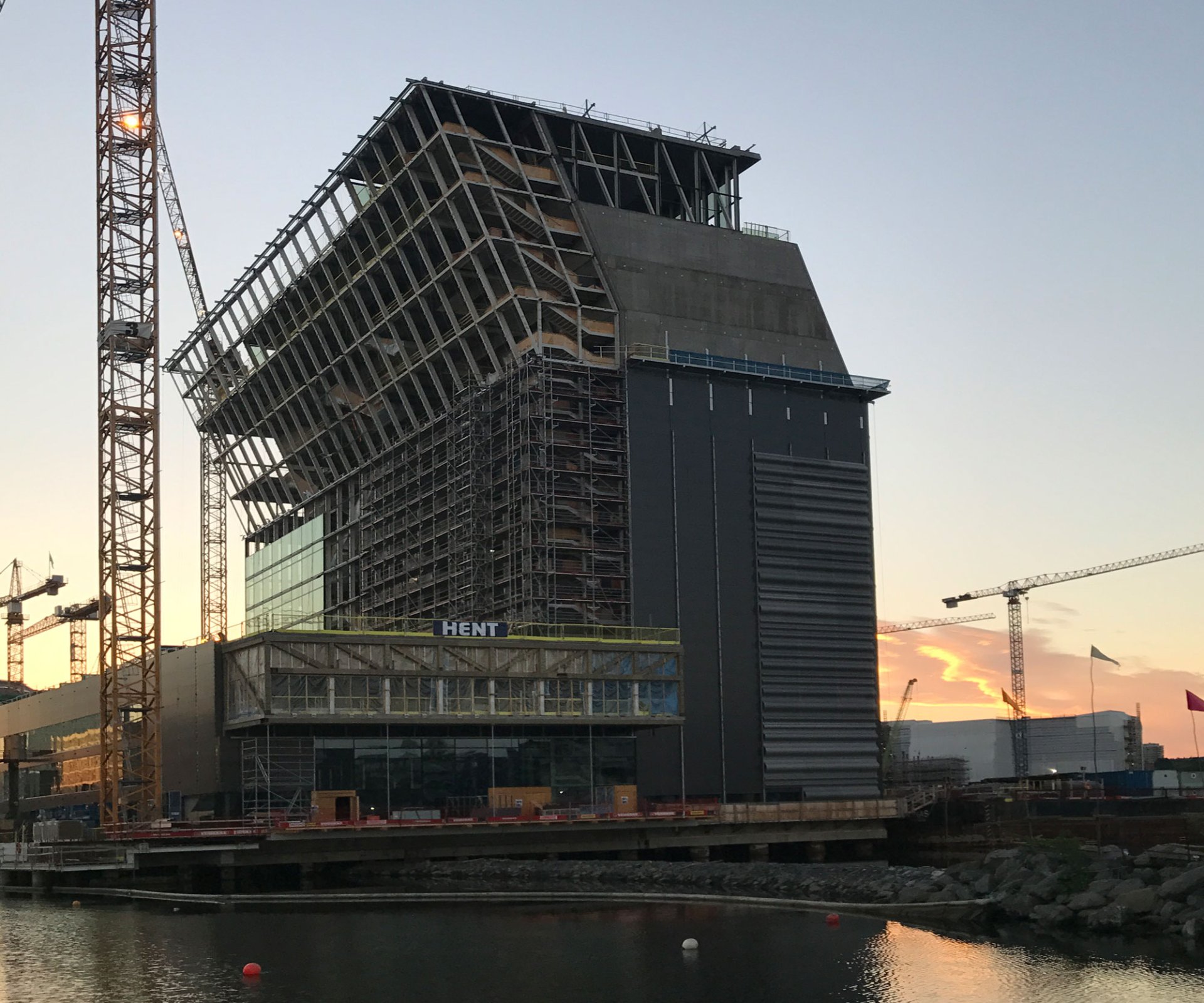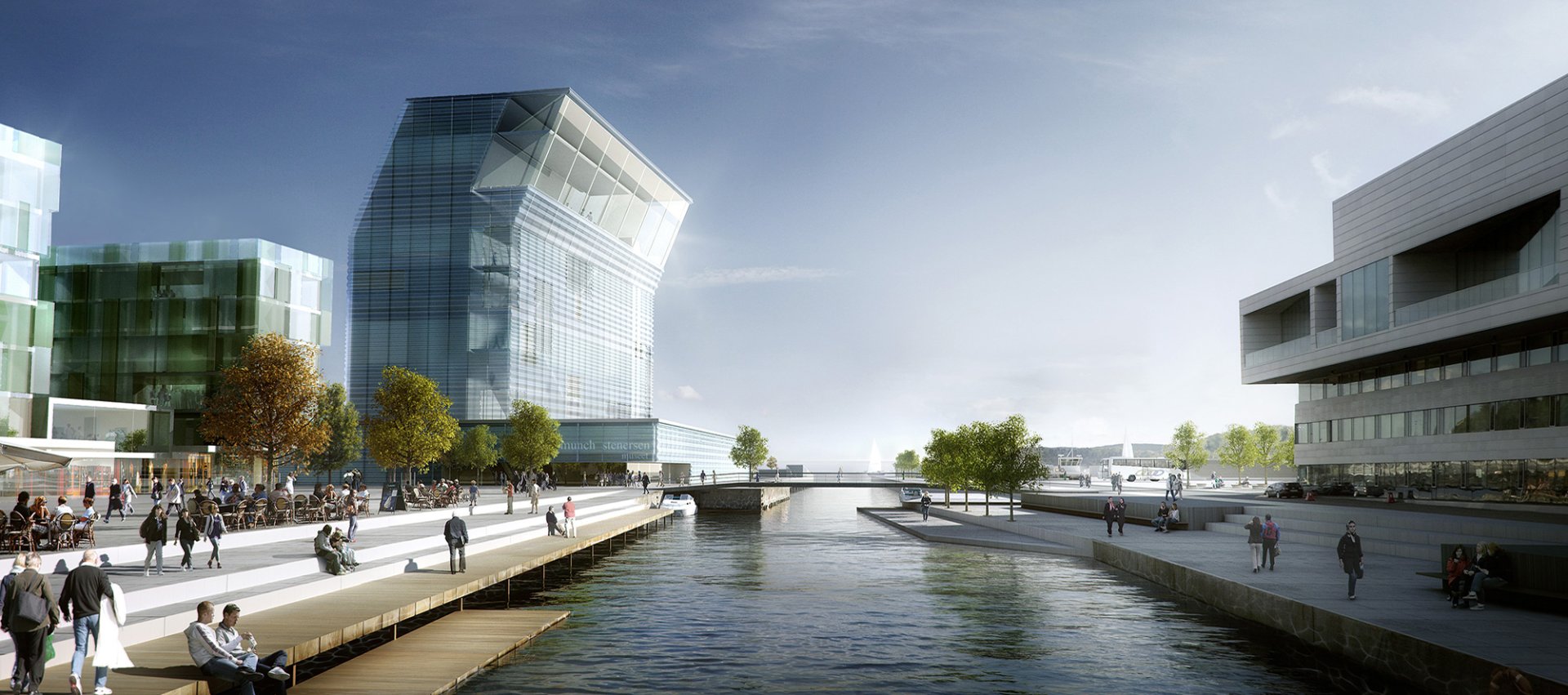 © MIR/Herreros Arquitectos
© MIR
© MIR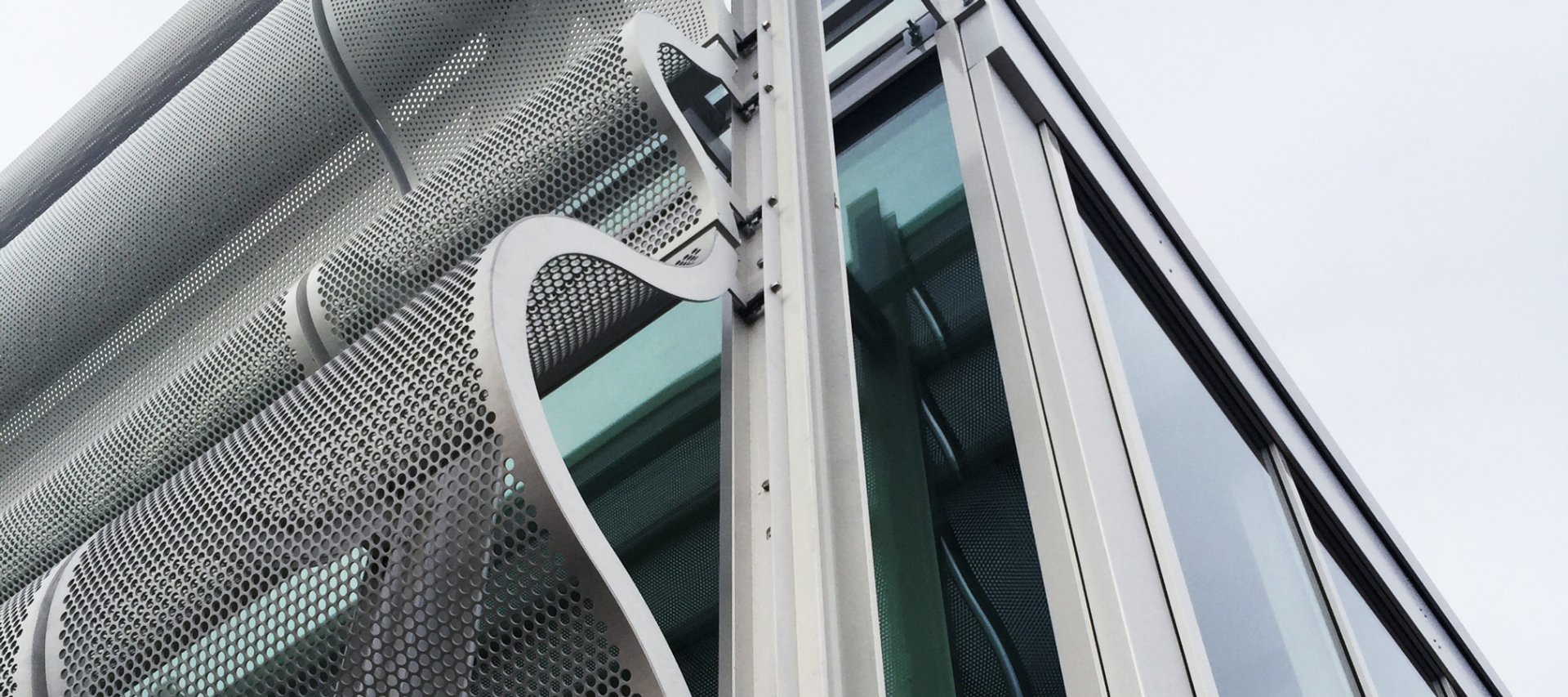 Om prosjektet

Museets nybygg er under oppføring på Paulsenkaia i Oslos Bjørvika, sydøst for Operaen. Bygget får sin karakteristiske form med en utradisjonell fasade som tilfredsstiller kravene for passivhusstandard.
konstruksjon

Solavskjermingen for Munch-museet består av et enkel ventilert lag med korrugerte perforerte aluminiums paneler. Konstruksjonen følger arkitektens valgte gridsystem og skaper dermed store utstillingsrom med søylefrie spenn på 18 m. Sammen med innovative lette dekkesystemer innspent i yttervegger gir byggets geometri maksimal utnyttelse av arealer.
Fasade

Museet bygges i et område med krevende fundamenteringsforhold for å tåle store islaster, seismiske påkjenninger og v i tillegg til vanlig belastning fra vind og egenvekt.
Eksisterende kaikonstruksjoner og nærheten til senketunellen i Bjørvika krever gode byggbare konstruktive løsninger. Dekkene er konstruert slik at svingninger og nedbøyninger ikke oppstår under bygging eller i drift

The dynamic part façade which is mainly facing the west is the most vulnerable part concerning energy consumption possibly taking heavy heat loads through sunlight transmission at times during the summer months. Additional strategies have been developed to resolve this problem by modifying the configuration and placement of the undulated panels with their different perforation ratios respectively and using different G-value glasses in the curtain wall layer.

Data
Oppdragsgiver:
HAV Eiendom AS, Oslo, Norge
Arkitekt:
Herreros Arquitectos, Madrid, Spania
Prosjekteringsoppstart: 2010

Høyde: 60 m | Passivhus: 50% reduksjon av energi og klimagassutslipp | Honorar: 3.250.00 NOK | BTA: 12,300 m² | Glassfasade: 7,000 m²
I samarbeid med: Multiconsult, BGKI
Tjenester:
Fasade prosjektering