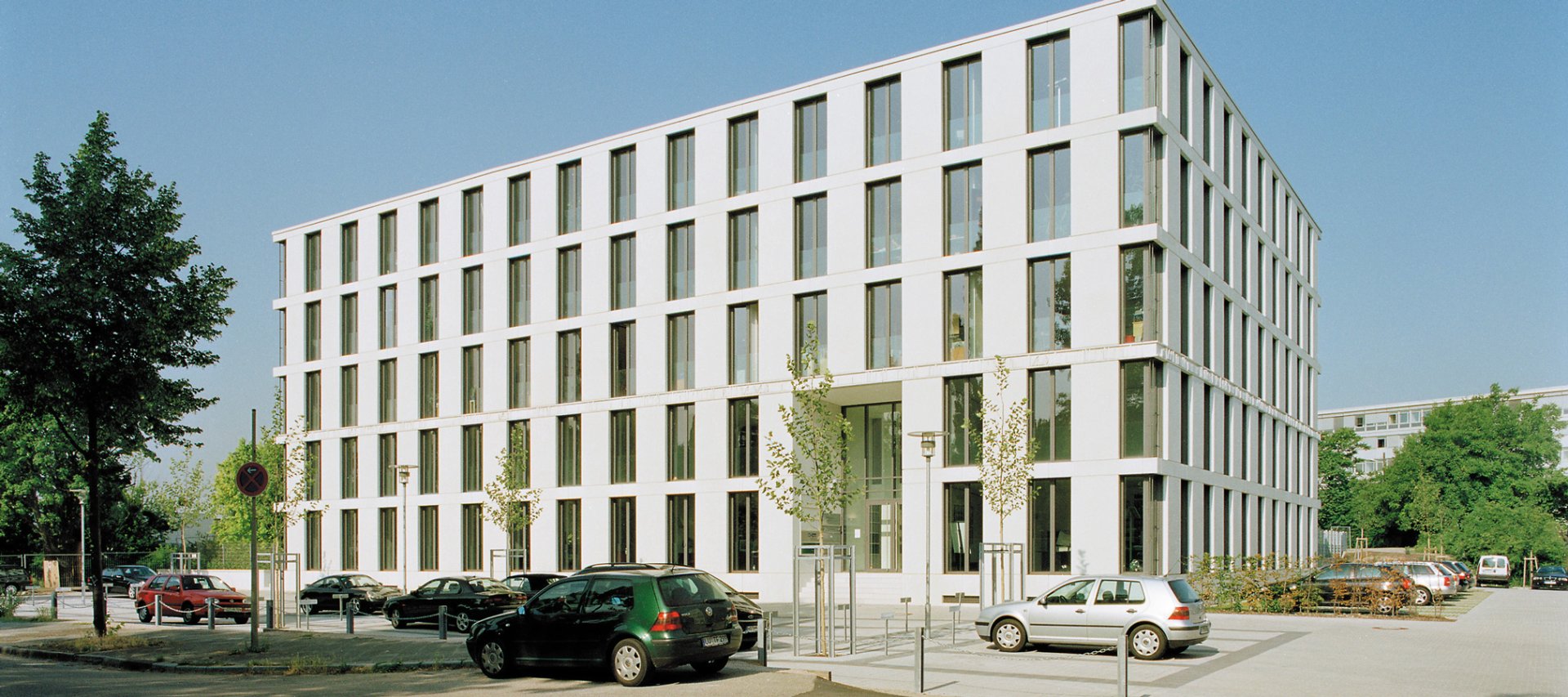 © Thomas Ott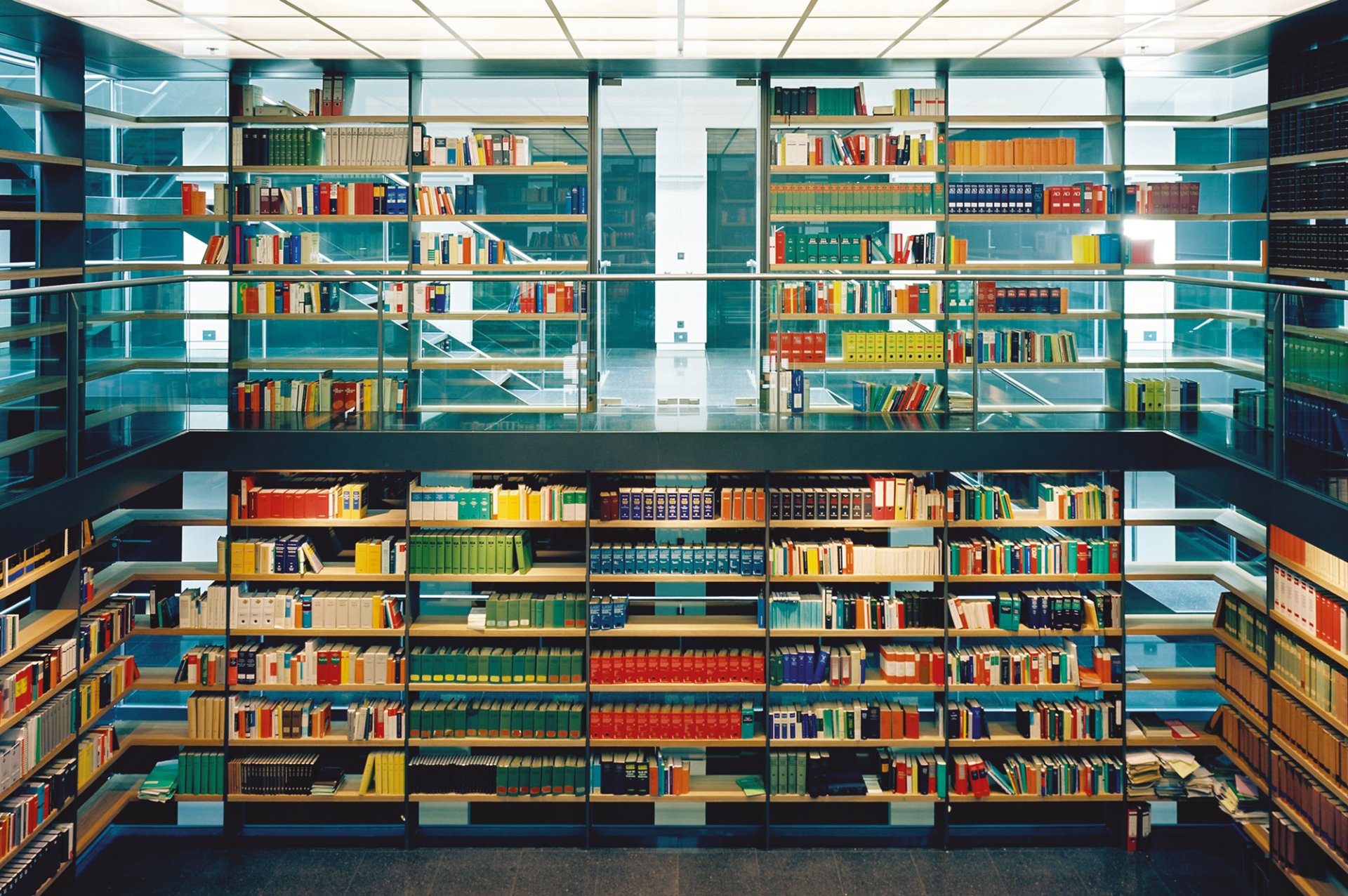 © Thomas Ott
© Thomas Ott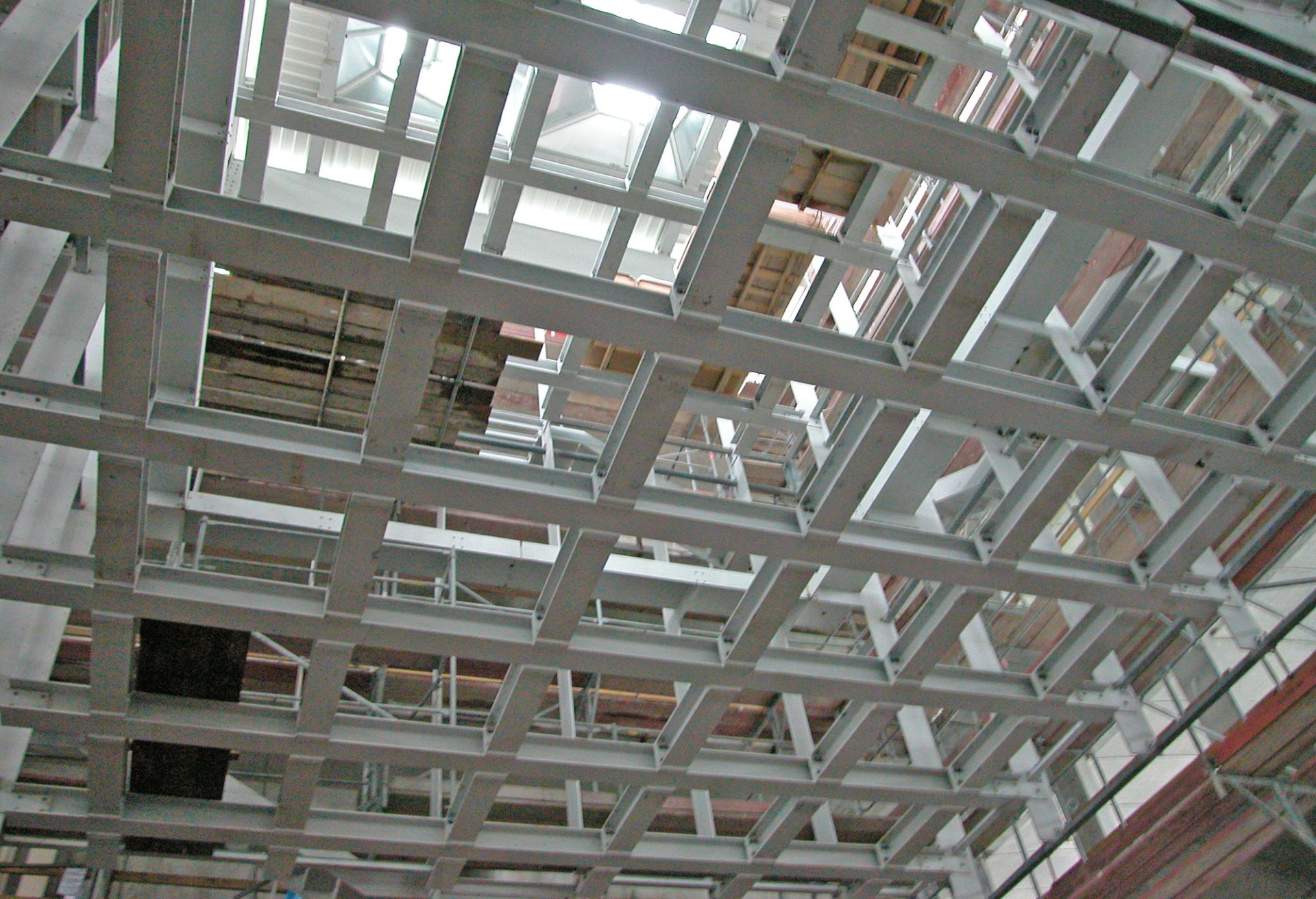 © Fischer Architekten
Om prosjektet

From the outside the building appears to be a standoffish cube with five floors and a constant design of the exterior elevations. The dimensions of the floor-to-floor high windows are identical with the measurements of the glazing.
konstruksjon

The structure consists of a prefabricated reinforced concrete skeleton construction. The building is characterized by the grid of the circulating load-bearing glazing of the exterior and interior elevation. This bearing construction makes columns at the interior dispensable and provides the possibility of creating flexible spaces. The integrated energy concept incorporates the prefabricated concrete ceiling slabs for the cooling of the building components.
Exceptional is the cantilevered glass and steel library in the interior of the atrium, which is suspended from a grillage comprising steel hollow sections in the roof level.

Data
Oppdragsgiver:
LEG Baden Württemberg
Arkitekt:
Fischer Architekten
Ferdigstillelse: 2002

Volumen: 26,227 m³