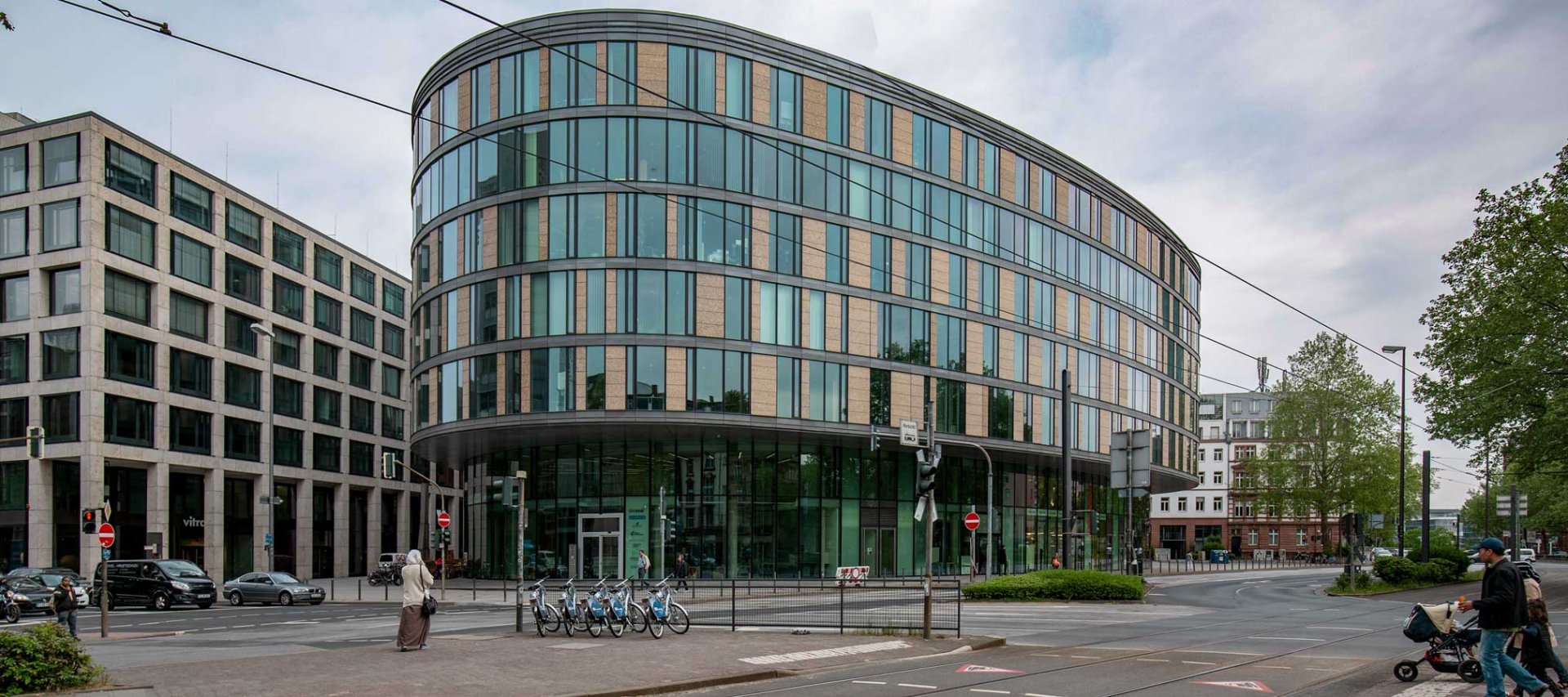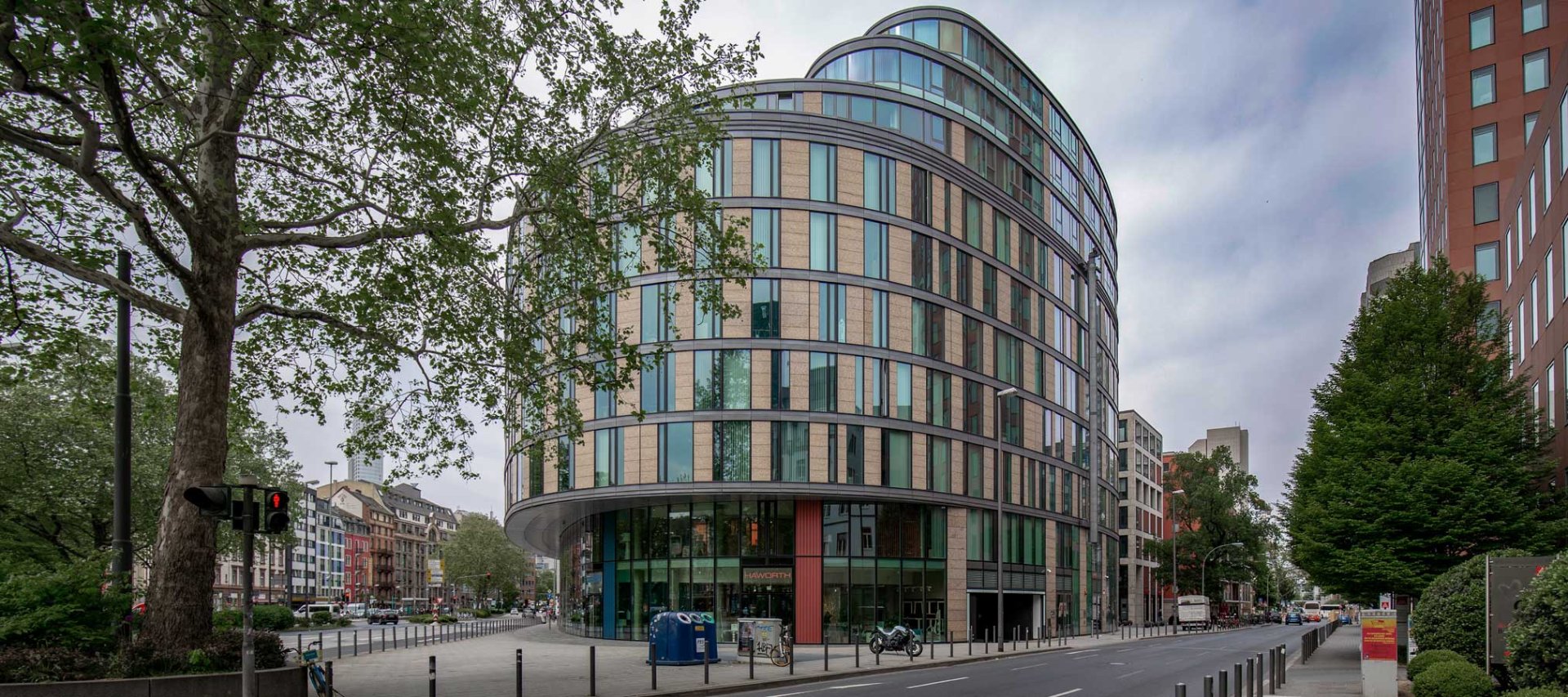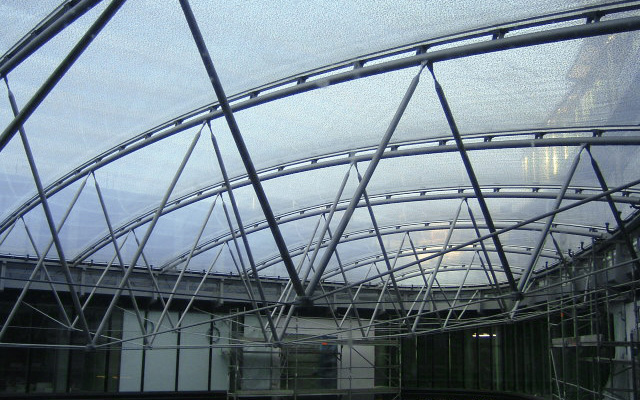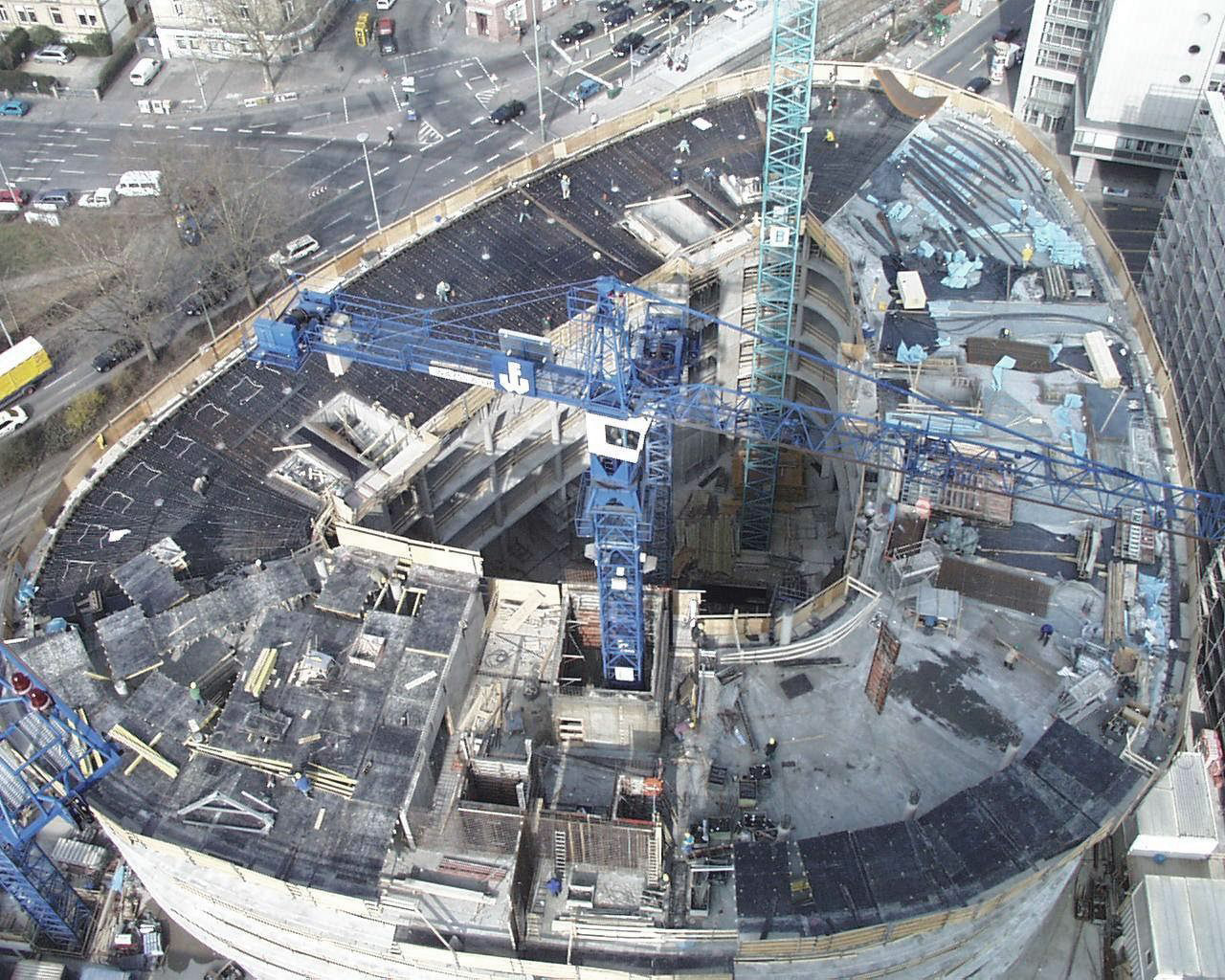 © AS&P Albert Speer und Partner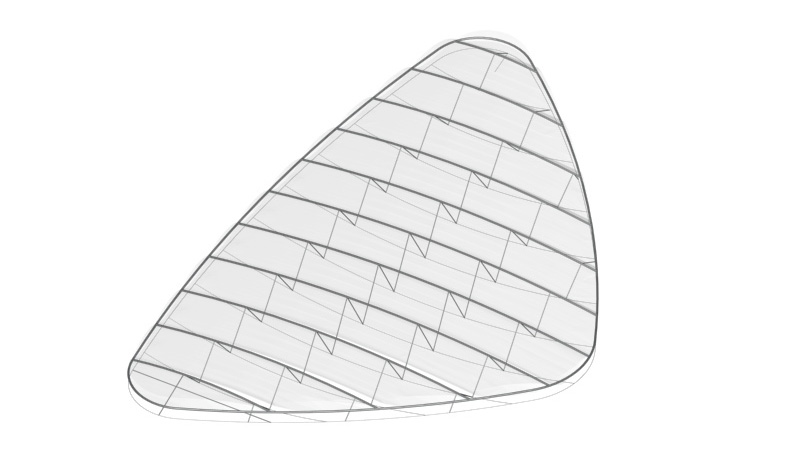 Om prosjektet

The new building of the residential and office complex has a particular significance through its prominent location at the southern entrance to the City of Frankfurt. The design of the solitary building relocates the borders of the plaza out of the course of the Baseler street to the East and releases the building from a design which is based stringently on the surroundings. This is also reflected in the sophisticated design of the glazed exterior elevation, which is harmonically articulated with opaque, volume-forming elements.
konstruksjon

The 7-storey reinforced concrete skeleton structure comprises pre-stressed ceiling slabs, cantilevered column-free up to seven metres over the setback ground floor. The spacious atrium provides the circulation of the building. The bays of the roof construction are filled with highly translucent pneumatic cushions which provide the interior courtyard with a maximum of transparency and openness.
Data
Oppdragsgiver:
BGA Allgemeine Immobilienverwaltungs- und Entwicklungsgesellschaft mbh.
Arkitekt:
AS&P - Albert Speer und Partner
Ferdigstillelse: 2003

Volumen: 97,840 m³