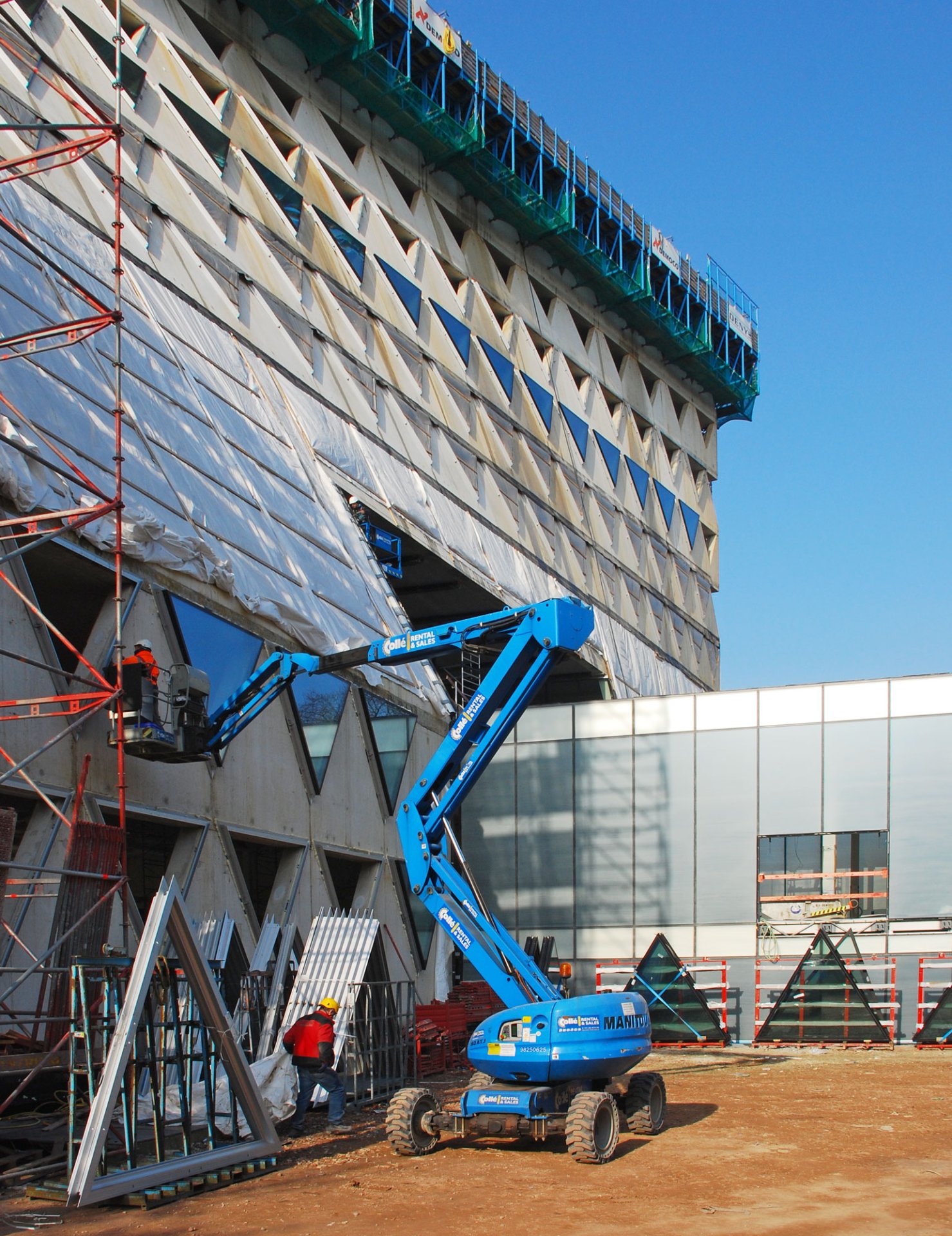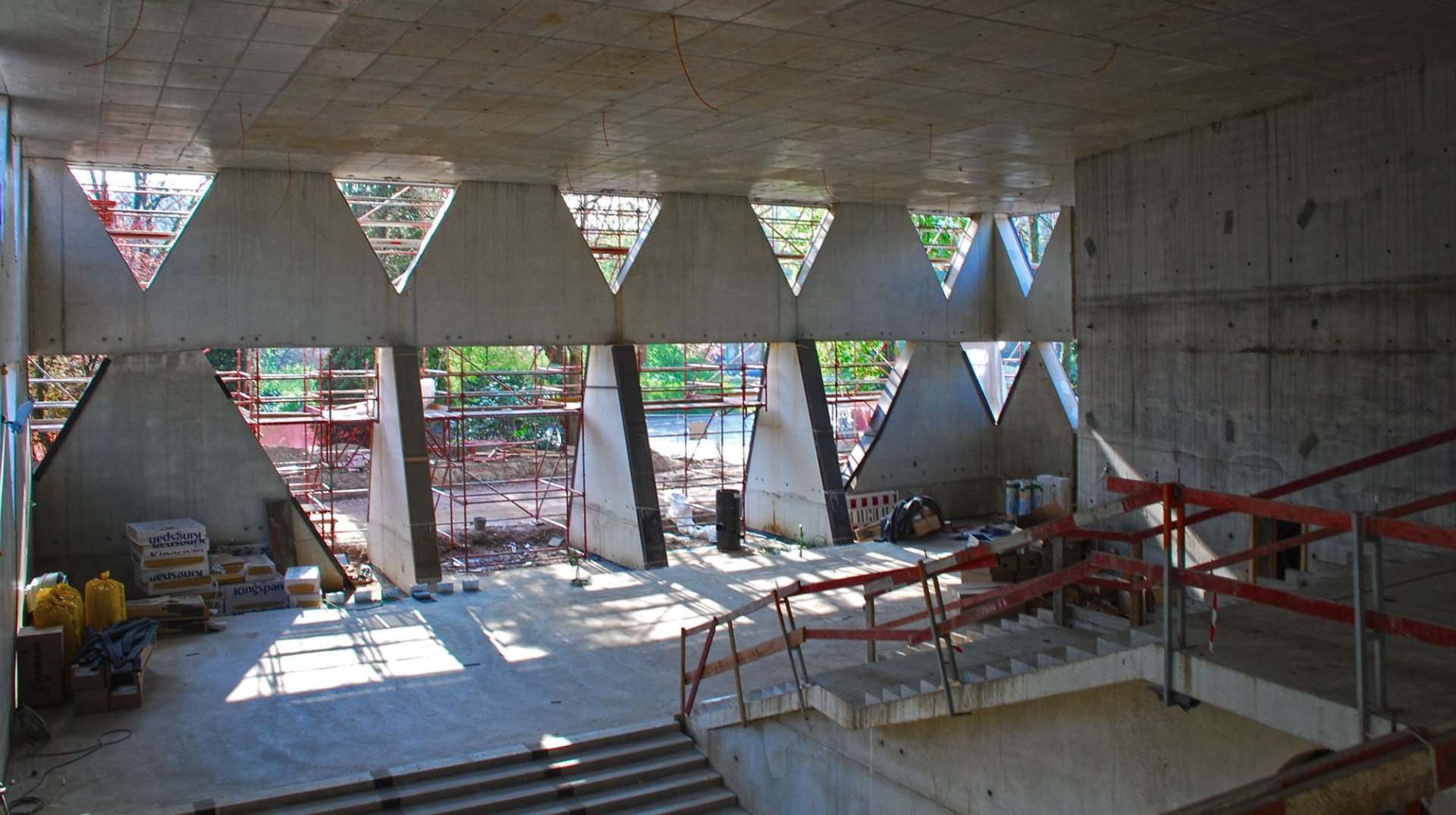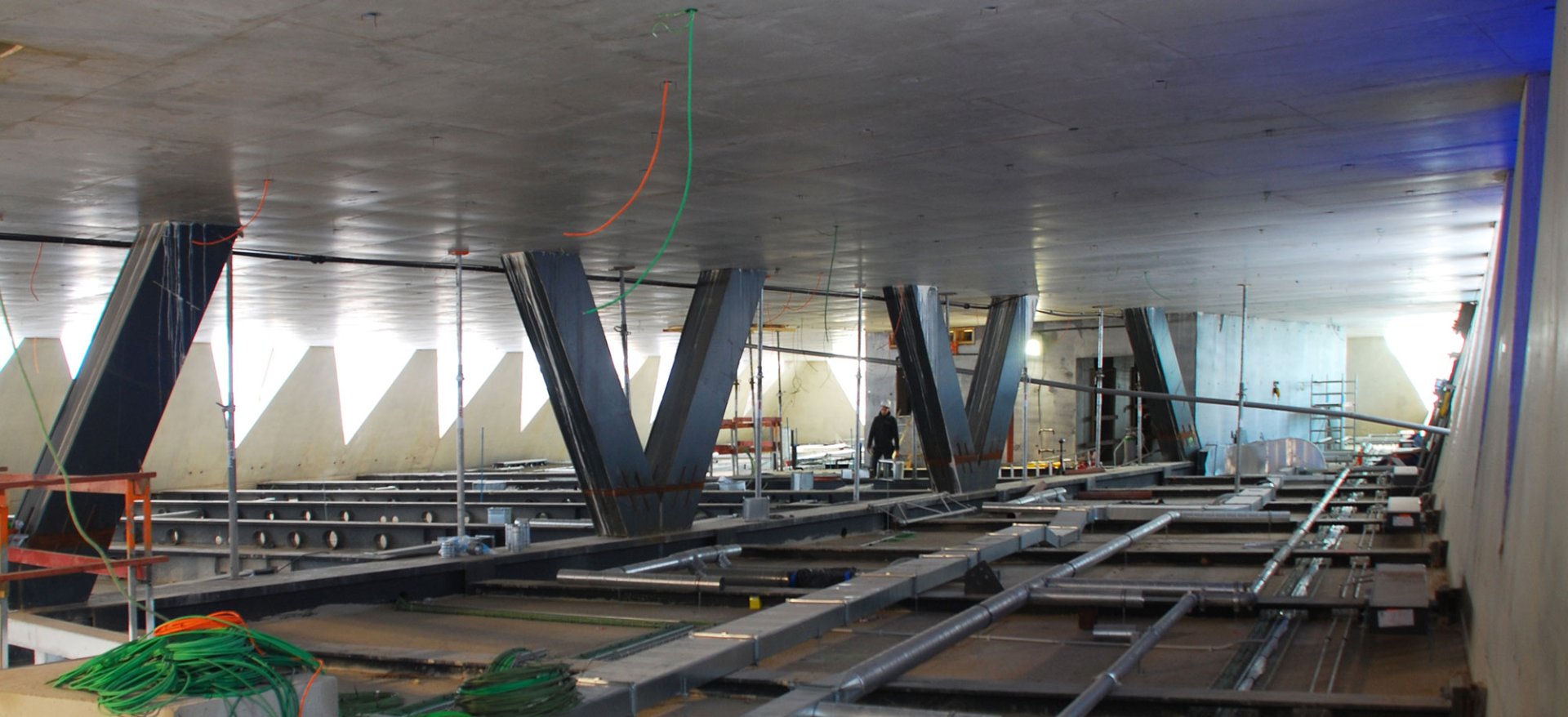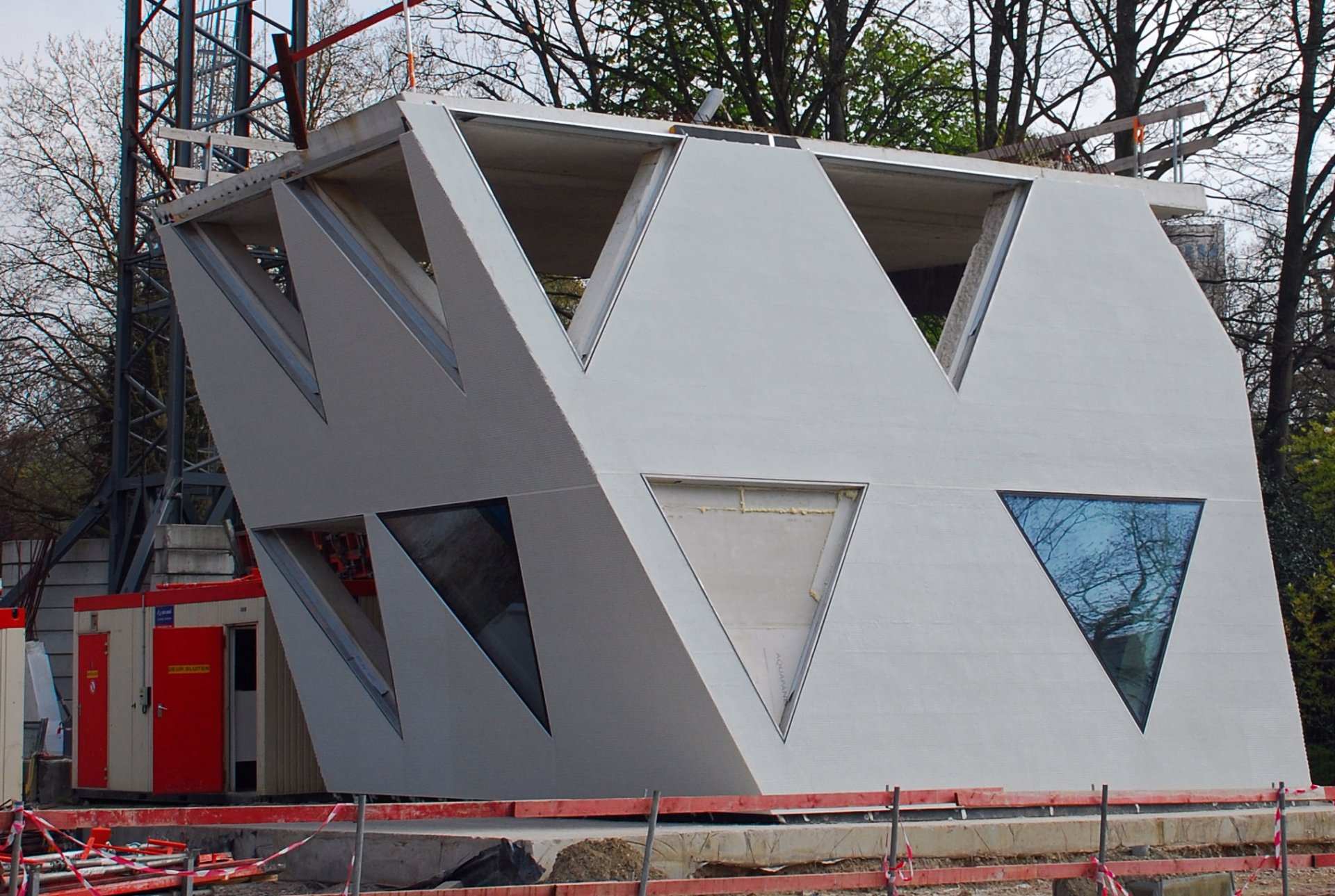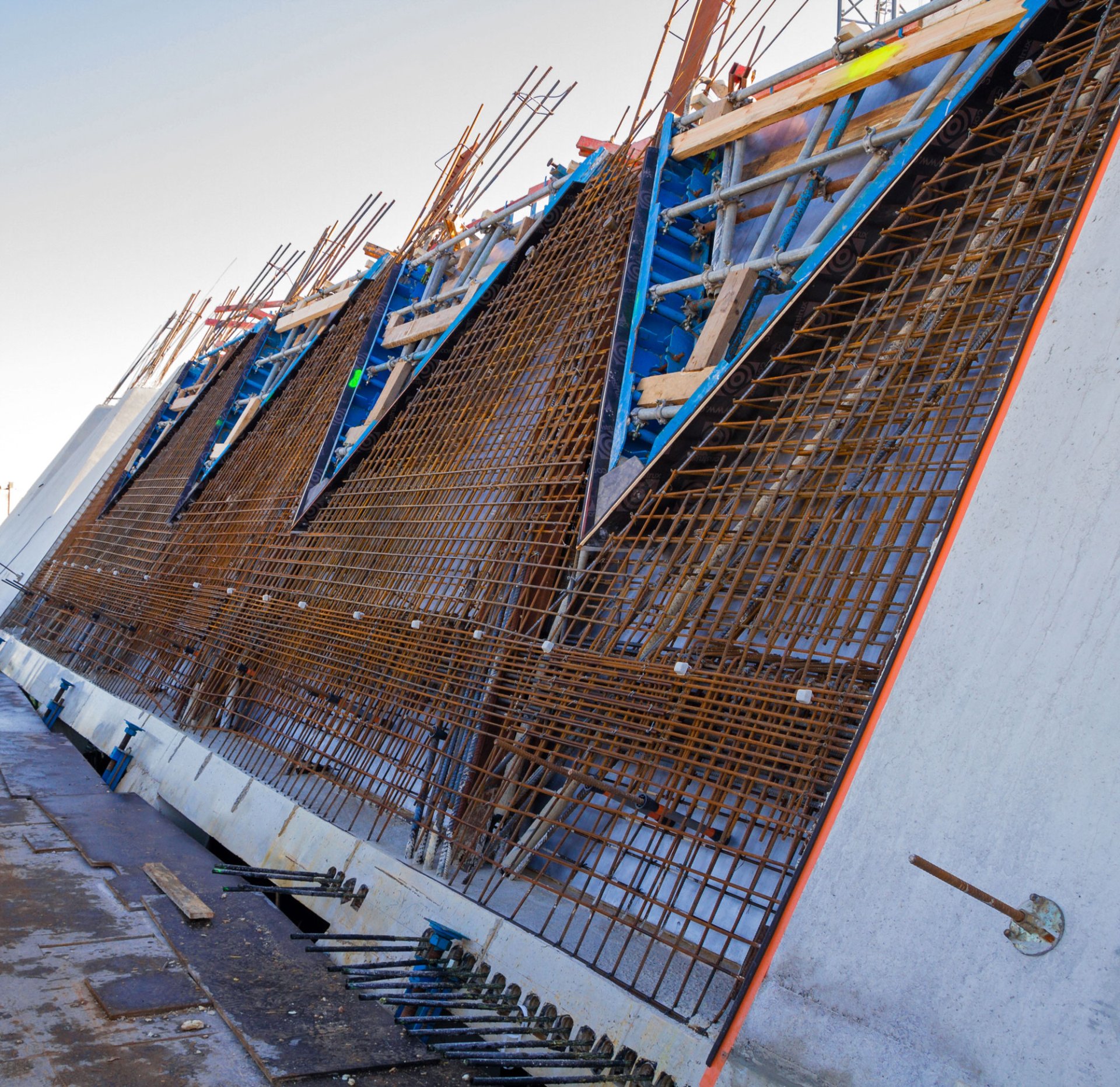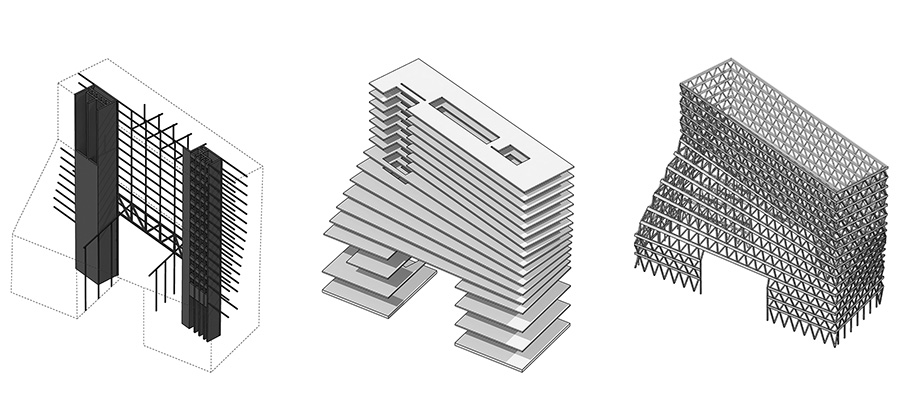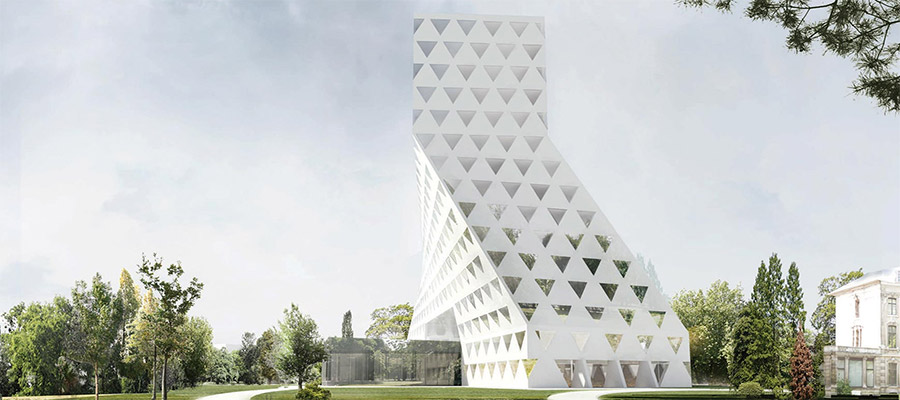 © XDGA - Xaveer De Geyter Architects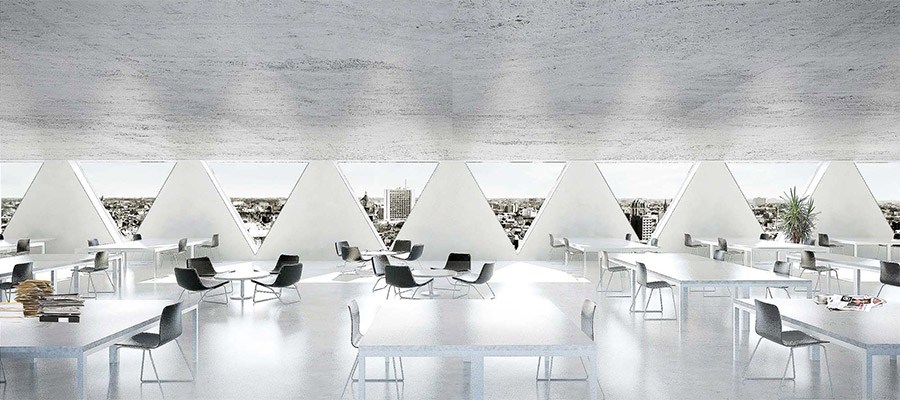 © XDGA - Xaveer De Geyter Architects
Om prosjektet

The new domicile of the Province of Antwerp is being constructed in a new public park designed by the landscape architect Michel Desvigne. The current building from the 1960s will be pulled down to make space for two new structures with a usable area of 23 500 qm. A tower with a height of 60 m is planned, resting upon a transparent twin-storey reception building.
konstruksjon

The building has been constructed as a reinforced-concrete structure with prefabricated elements and pre-tensioned cavity ceilings. The distinctive contortion of the tower is achieved through a load-bearing façade as a "mega-grid" for bracing purposes with triangular window elements.
The geometry of the node of the façade was optimized in a computer-based algorithm process.
Data
Client:
Provincie Antwerpen, Antwerp, Belgia
Architect:
XDGA, Brussels, Belgia
Byggestart: 2012

Useful area: 23,500 m² | Høyde: 60 m | Kvalitetsutmerkelse: BREEAM
Service:
Byggeteknisk prosjektering