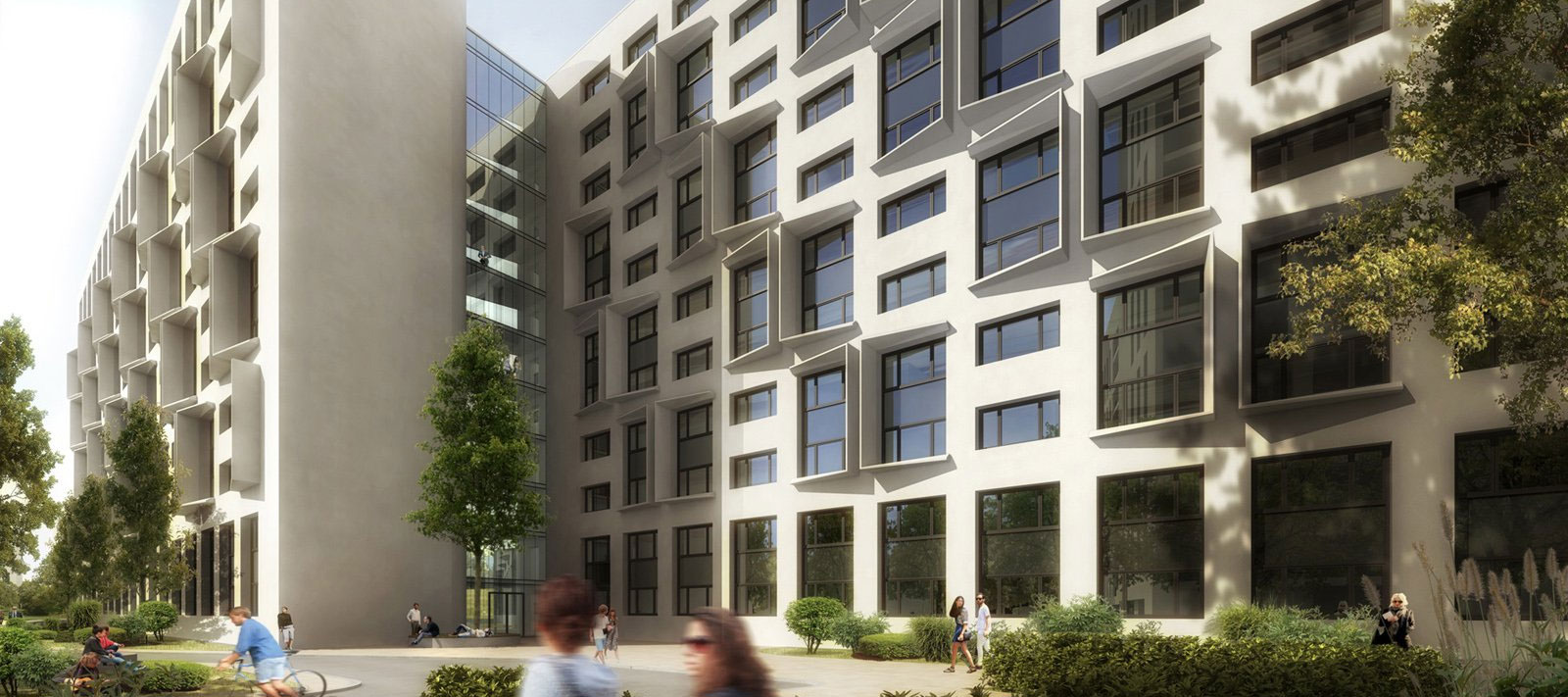 © Magnus Kaminiarz & Cie.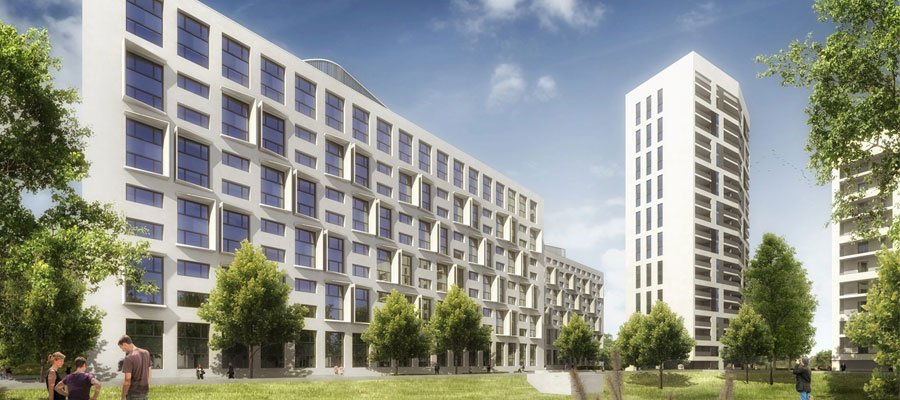 © Magnus Kaminiarz & Cie.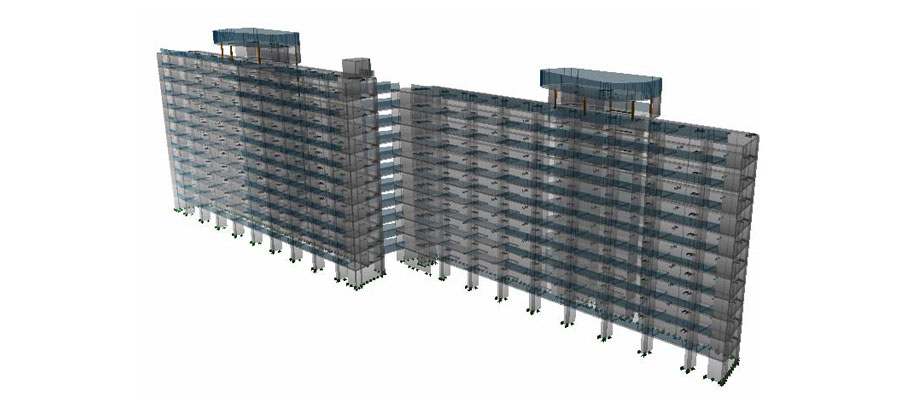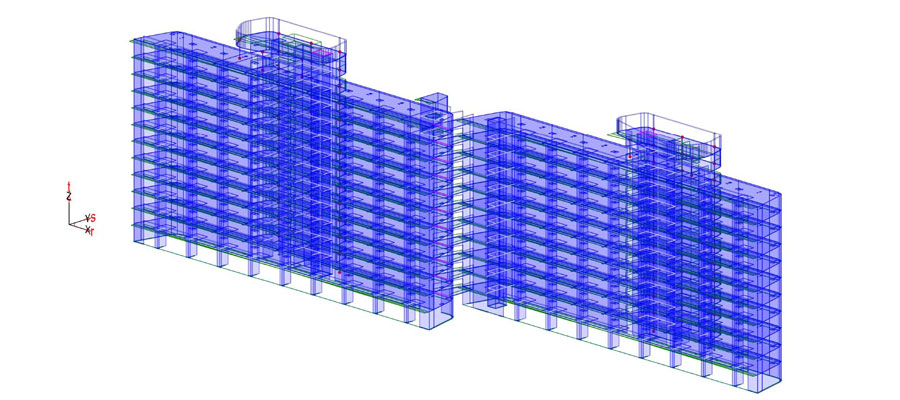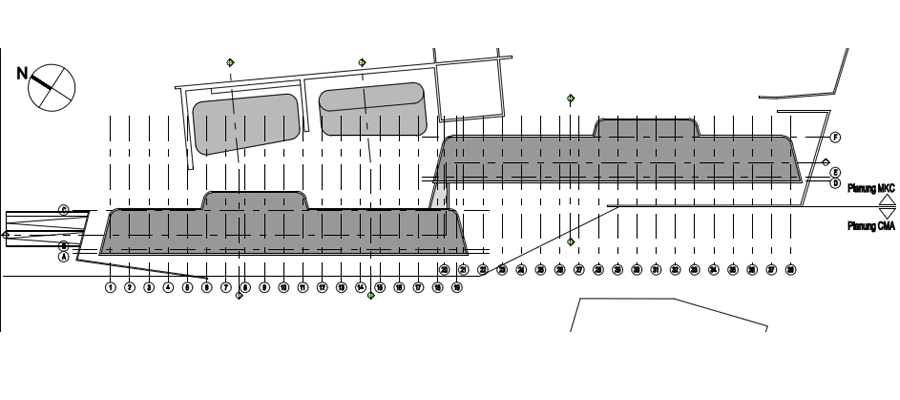 Om prosjektet

On the site of a former cogeneration plant of the Deutsche Bahn, a new hall of residence for students is being built. The existing buildings have already been dismantled with a few exceptions. The foundation piles of the former boiler house remain in the ground, thus limiting the arrangement of the new foundation piles. The new building consists of two wings with 12 levels and floor plan dimensions of each 71 m x 8.7 m, which are built on a common single-storey underground parking.
konstruksjon

The proposed structure consists mainly of an in-situ concrete construction. The underground parking will be built as water-proof concrete tank. The transfer of the building loads into the ground will be realised by means of a combined pile-raft foundation. The vertical load transfer is provided by columns in the façade, the cores and outer walls, while the horizontal loads are transferred via the slabs into the core walls and outer walls, then down into the foundations.
Data
Oppdragsgiver:
International Campus AG
Arkitekt:
Magnus Kaminiarz & Cie
Prosjekteringsoppstart: 2014

BTA: 20,960 m² | Volumen: 71,500 m² | Etasje: 12 | Boenheter: 292
Tjenester:
Byggeteknisk prosjektering