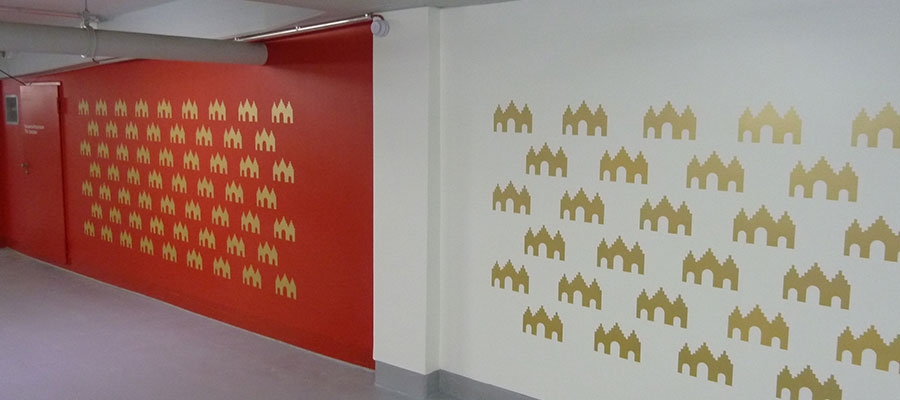 © B+G, Horst Peseke
Om prosjektet

Built in the 70s below the Römerberg the underground parking underwent an extensive renovation process with respect to building services (MEP), fire protection and concrete structure. The underground parking is composed of three storeys which are interconnected with offset entry and exit helix ramps. The underground parking carries the load of the art museum "Kunsthalle Schirn" as well as the building of the music school, the residential and commercial properties at Saalgasse and the eastern row of buildings of the "Römer" place in Frankfurt.
Konsepted med rehabilitering

The restoration has been completely planned by B+G. In the course of the planning, material-technological examinations have been programmed and supervised, the damages were located and assessed by site inspection and the restoration concept was developed accordingly. During the preparation of the measures, the support structure was analyzed with regard to the expected weakening of the structure during restoration works and the amount of propping measures was determined. This led inter alia to a smooth construction process. The tender documents have been prepared and the tendering process was supervised.
Data
Oppdragsgiver:
DomRömer GmbH, Frankfurt, Tyskland
Arkitekt:
Jourdan & Müller, Frankfurt, Tyskland
Ferdigstillelse: 2014

Areal: 20,000 m² | Underjordiske parkeringsplasser: 500