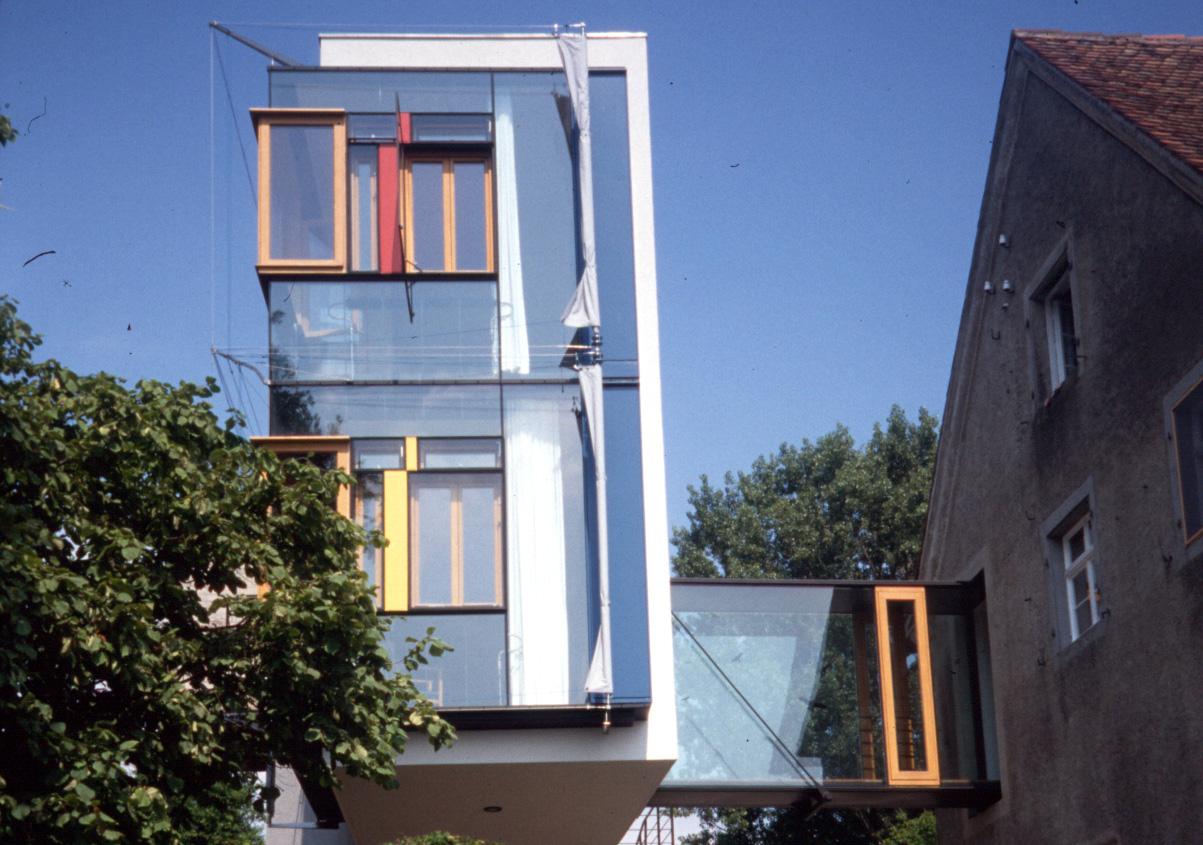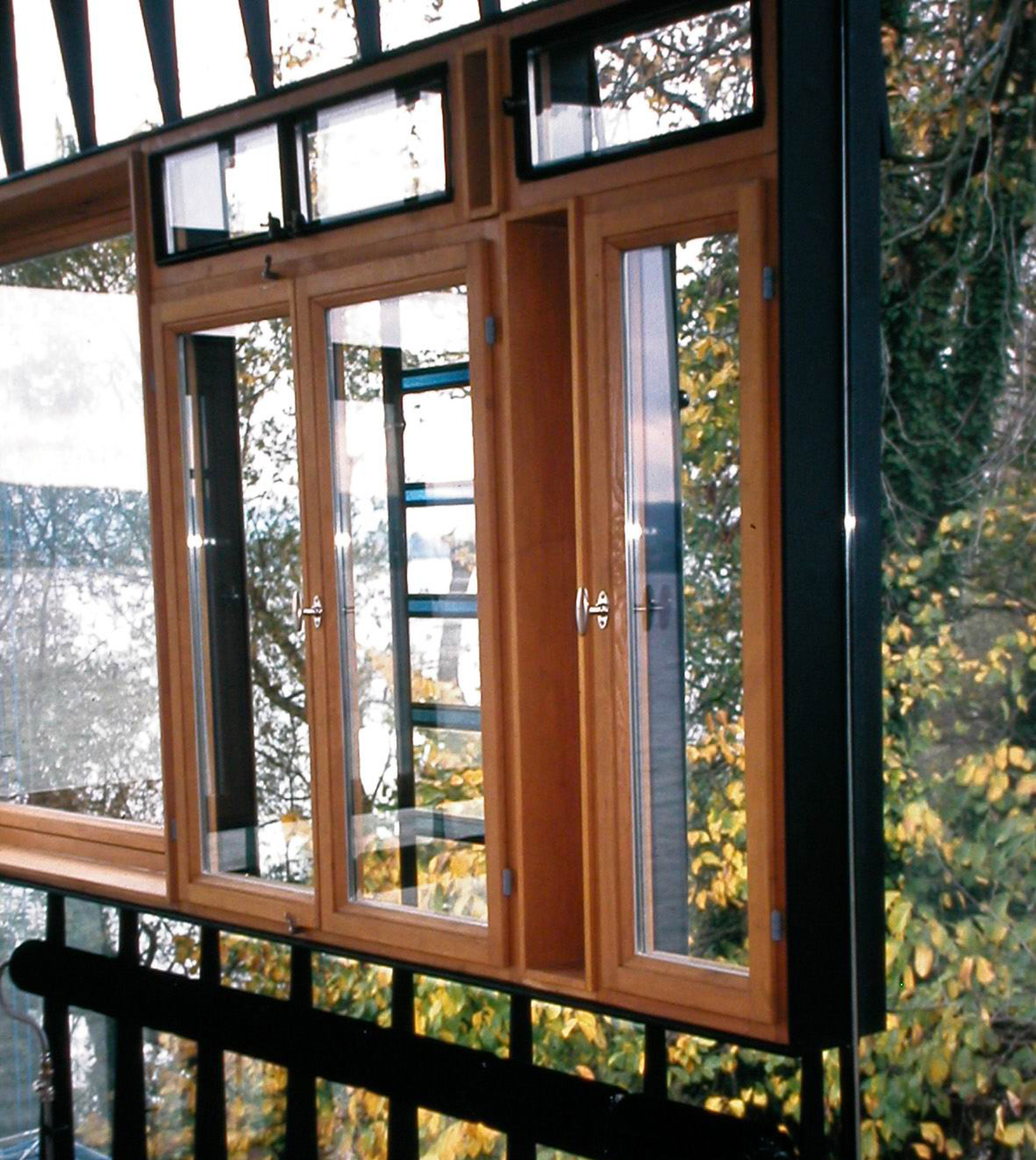 project description

A wine-press building from the 16th century which was converted into a residential building was to be extended. A 3.80 metres wide extension was placed opposite to this listed wine-press building.
structure

The new extension consists of a horizontal concrete float with a large introverted interior space and a linear wing appearing to cantilever above the concrete block. This residential extension bears on four roller bearings and a conically shaped column. The gap in this joint between the concrete block and the residential wing intensifies the impression of a floating element. To the front the new wing cantilevers significantly over the concrete block, bearing on it in the rear area.


The conically-shaped column prevents the cantilevered wing from buckling. A minimalist bridge connects the old to the new building. The steel-glass structure attaches seamlessly to the historic building and vanishes into a steel reveal towards the side of the new building, where also the tension cables are fixed to.
Data
Client:
private
Architect:
Christoph Mäckler Architekten, Frankfurt, Germany
Completion: 1995

Gross volume: 500 m³
Awards
Auszeichnung guter Bauten 1996