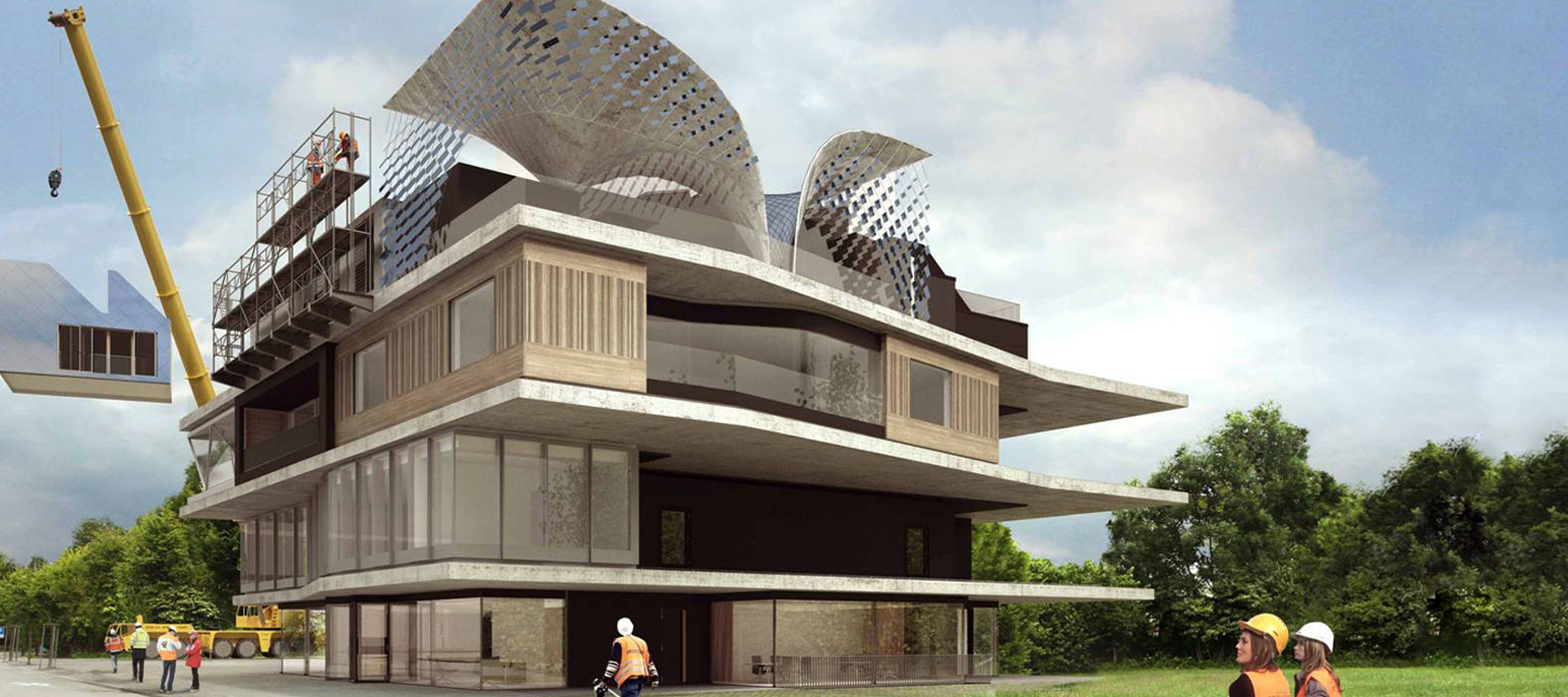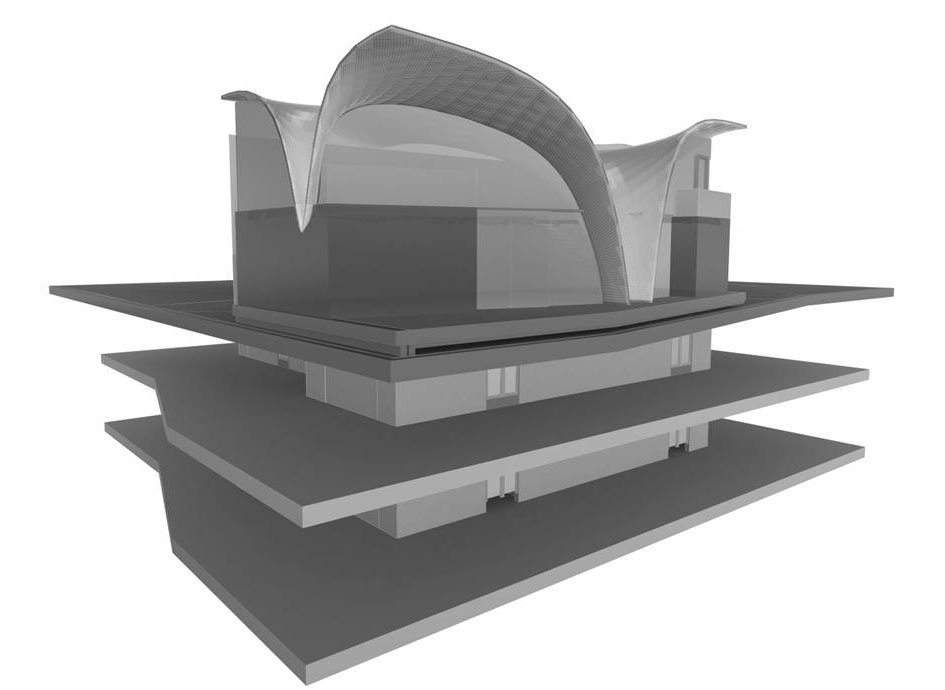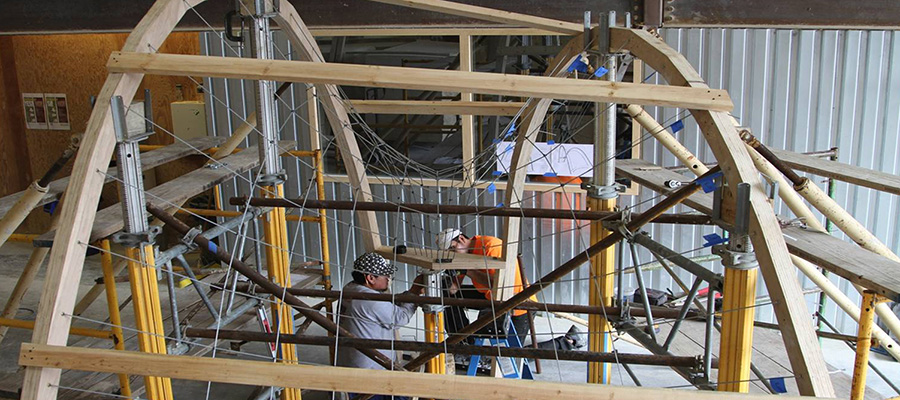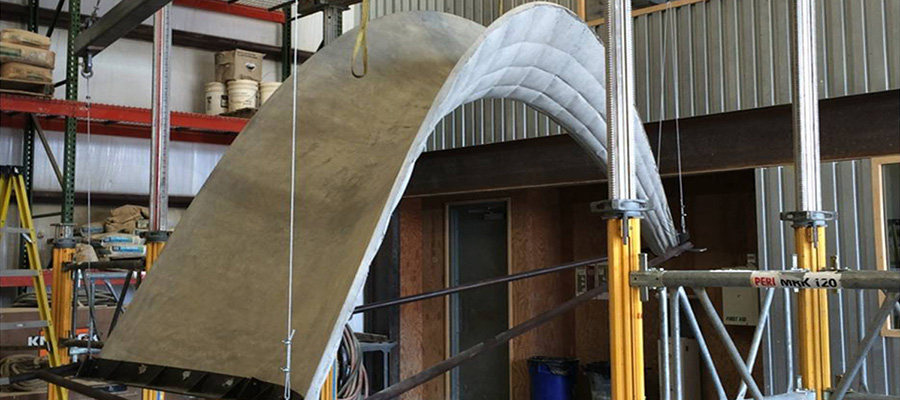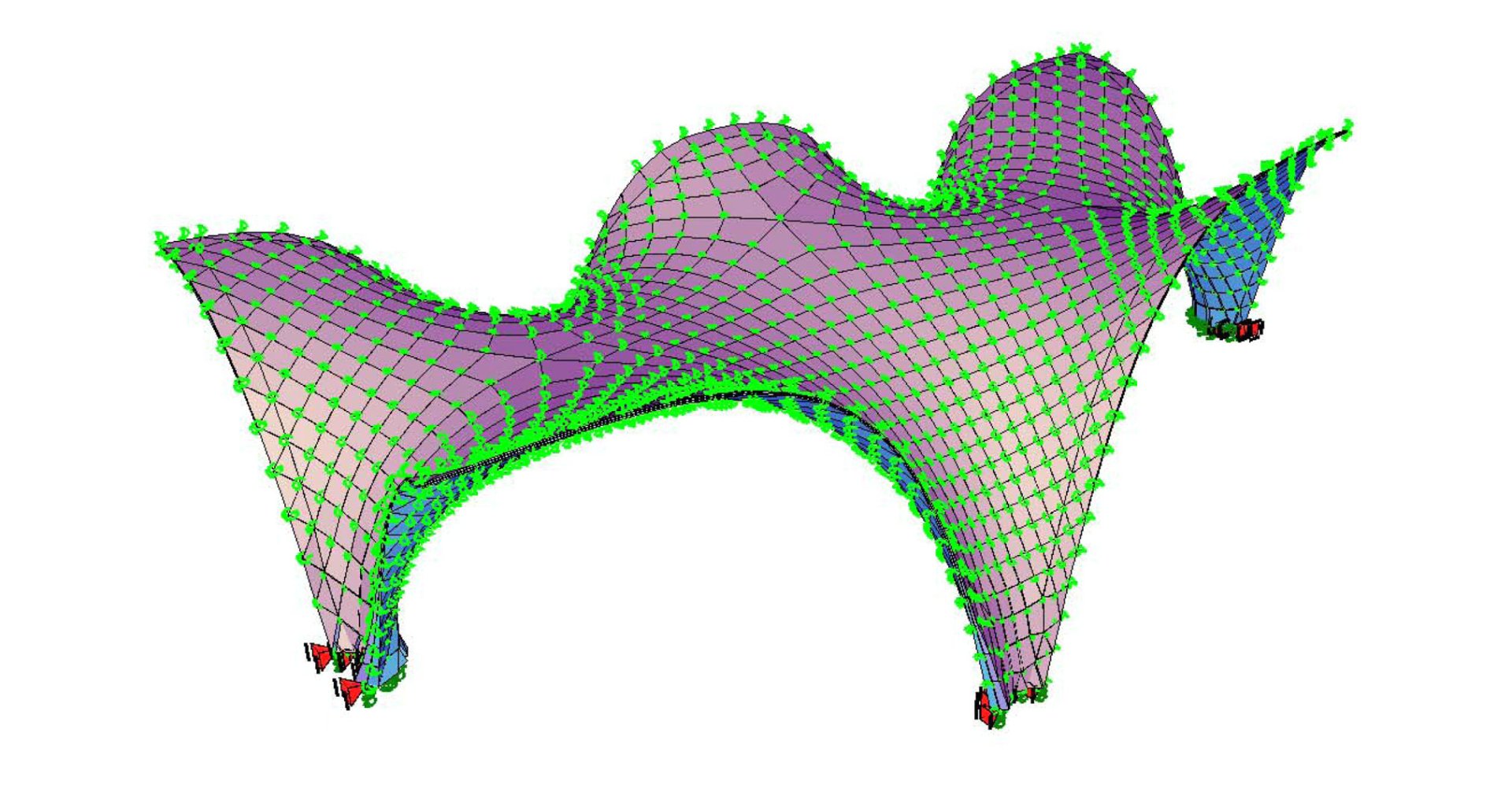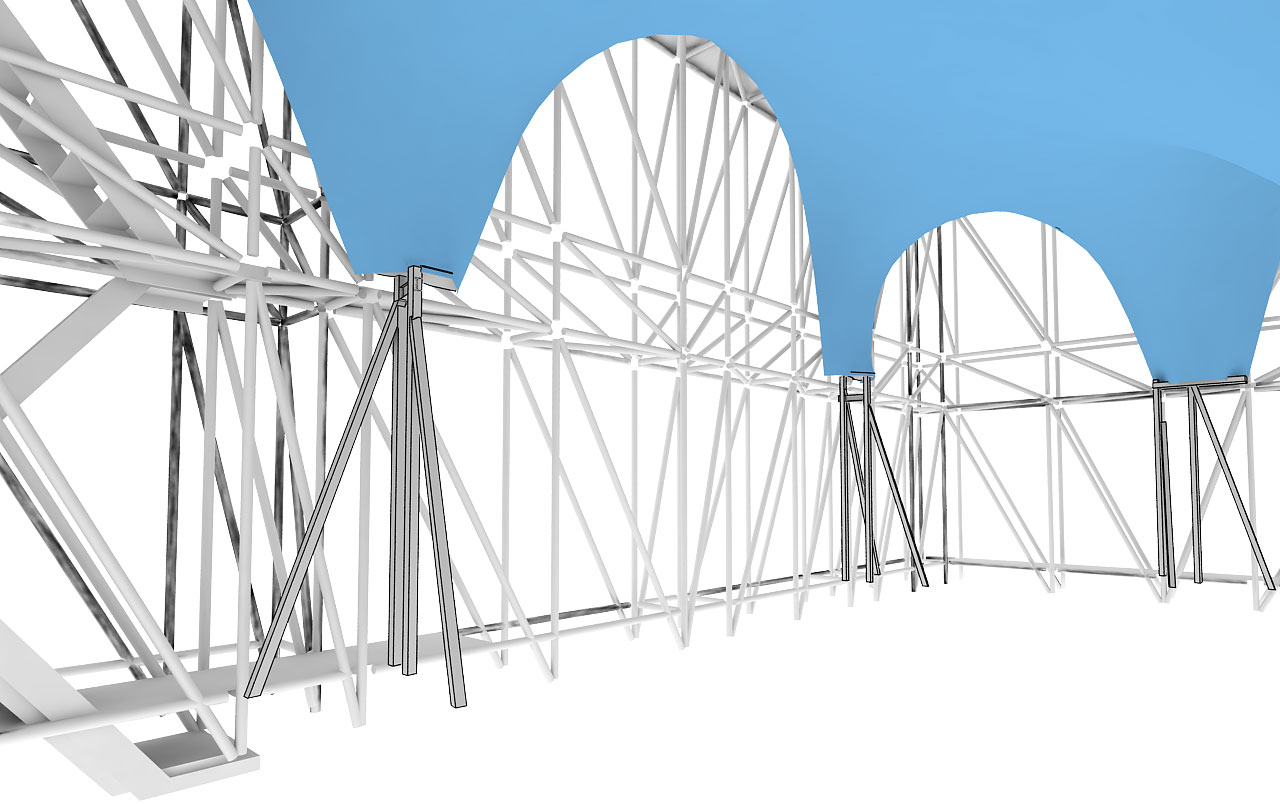 project description

NEST has the goal to support innovative companies in implementing their ideas under optimal conditions and at the same time bring-in new knowledge from research and development. NEST offers the construction industry and research partners a demonstration platform under real-life conditions to test and develop new ideas and products.
The NEST is a modular building with a solid backbone and exchangeable living and work areas - called units. The building will be erected on the site Empa in Dübendorf near Zurich and is expected to be available end of 2015. HiLo, planned as a duplex penthouse guest apartment is a research and innovation unit in the domains of lightweight concrete construction and smart, adaptive building systems.
structure

As part of a future living and working lab, it introduces five key innovations: An integrated, funicular floor system, an integrated, thin-shell roof, a lightweight formwork system for shell construction, an adaptive solar façade and an automated, occupant-centred building system.
Bollinger+Grohmann will support the development of the structural innovations and perform structural engineering for the rest of HiLo.
Data
Client:
EMPA Dübendorf, Zurich, Switzerland
Architect:
ETH Zürich, Zurich, Switzerland, Supermanoevre, Sydney, Australia, Zwarts & Jansma Architects, Amsterdam, Netherlands, Institute of Technology in Architecture, Zurich, Switzerland
Start of planning: 2014
Expected completion: 2017

Service:
Structural engineering