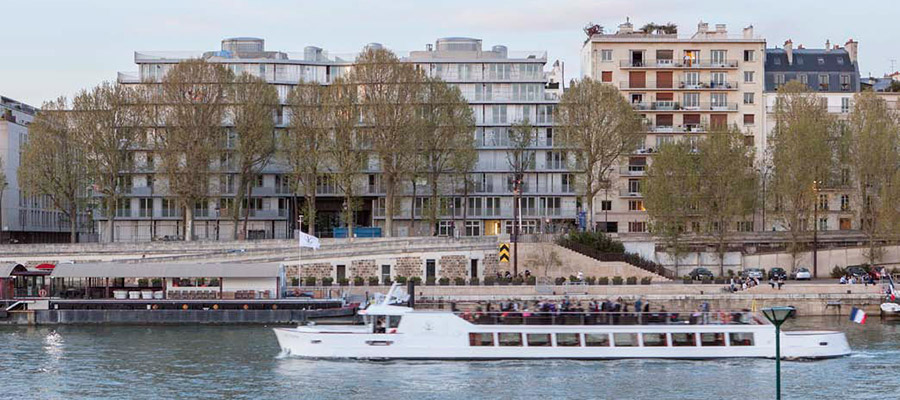 © LIN
© David Boureau
© David Boureau
© David Boureau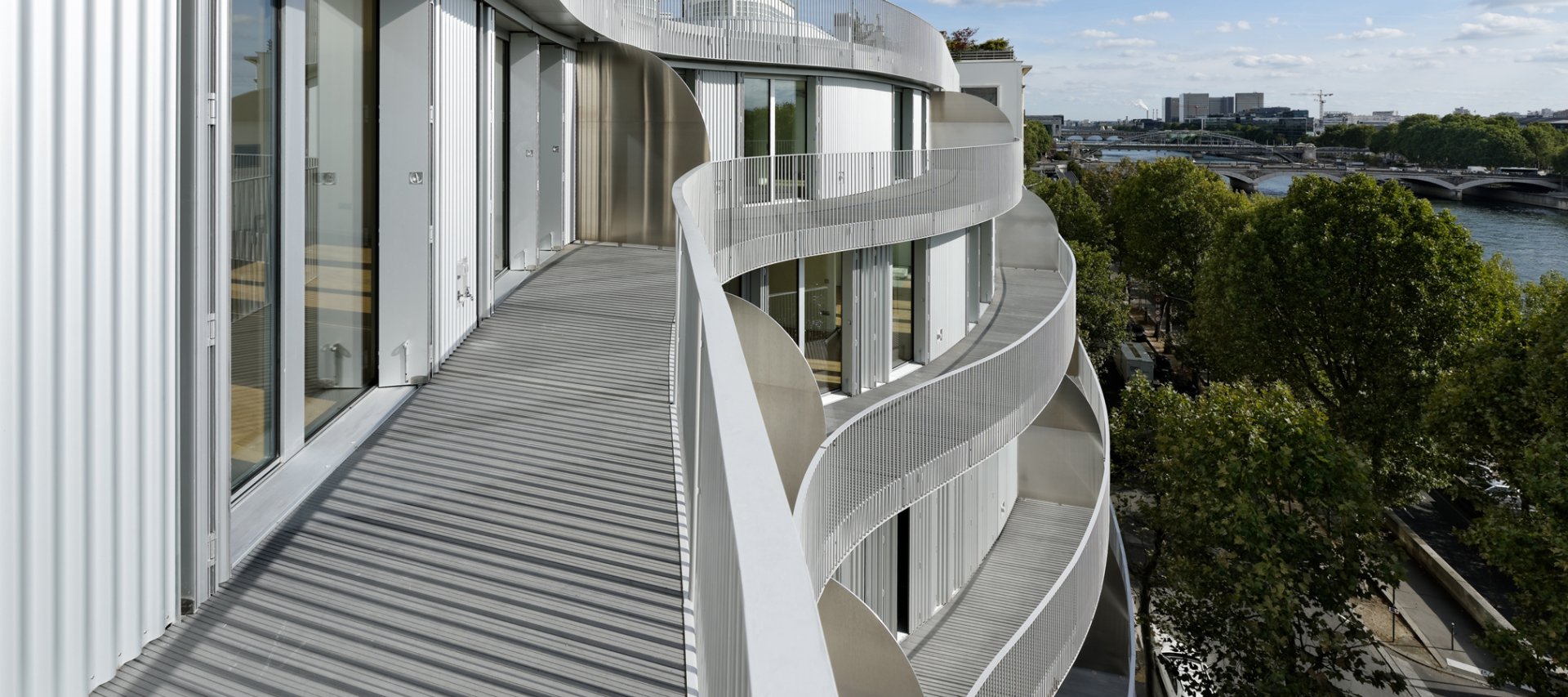 © David Boureau
© David Boureau
project description

The plot on the banks of the Seine has a view of Notre Dame, the Île Saint Louis and the Jardin des Plantes. The project is set in a complex urban context composed of residential buildings dating from the 70s to the 90s and Haussmann-type buildings.
The three buildings on the 4,060m² plot have curved facades and a net floor area of 11 000 m²: A 7-floor private ownership apartment building, social housing units (8-floor) and a crèche. A passageway and two openings providing access to the middle of the block (20x40m), giving the Haussmannian fabric permeability and opening up views.
façade

The façades are homogenous and identical all around the building. The very open, glazed envelope is composed of panels of opaque metal cladding, corrugated aluminium shutters and regularly spaced French style-opening window frames. The overhanging balconies have a metallic armature fixed to the floor via thermal bridge breakers. The railings have thin, round profiled metal verticals.
Data
Client:
Cogedim
Architect:
LIN
Completion: 2015

NFA: 11,000 m²
Service:
Façade engineering
Awards
Pyramides d'Or 2013, Prix spécial du jury