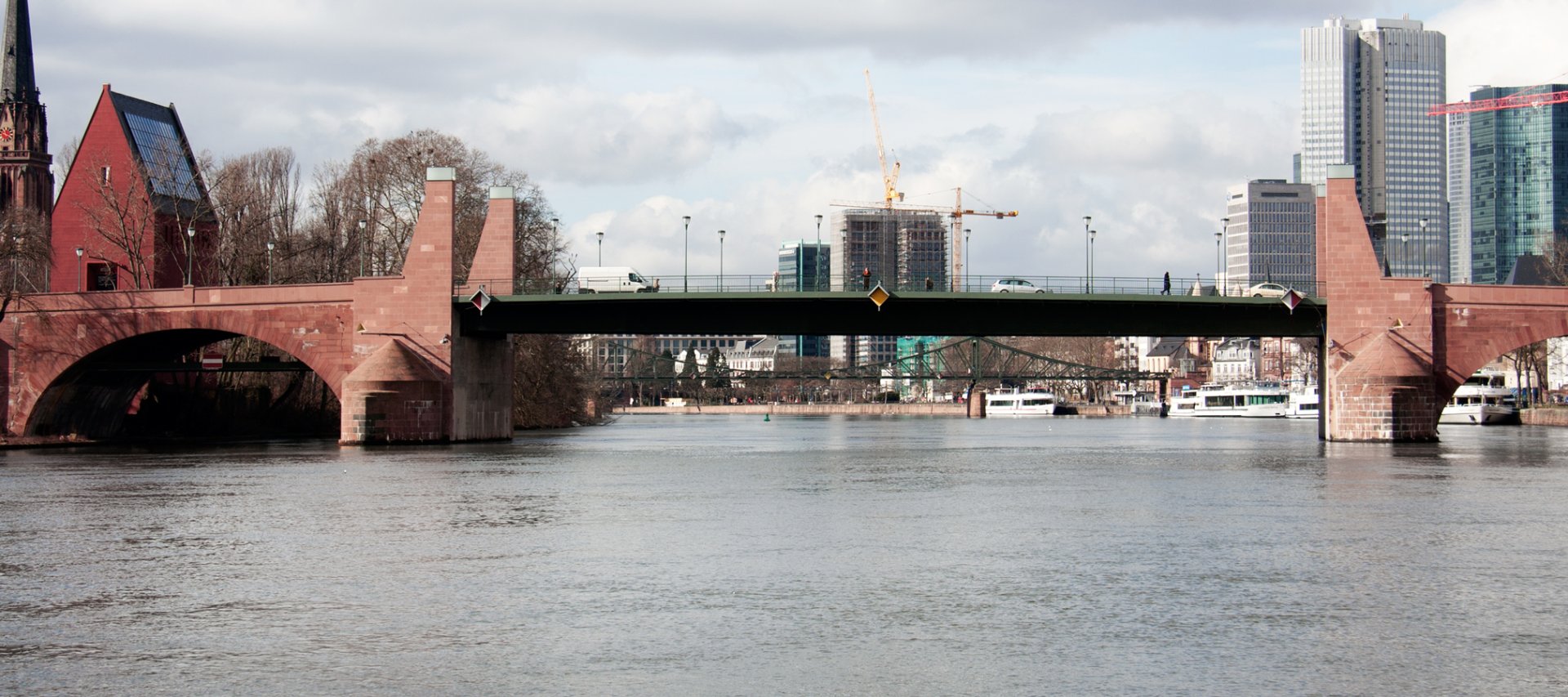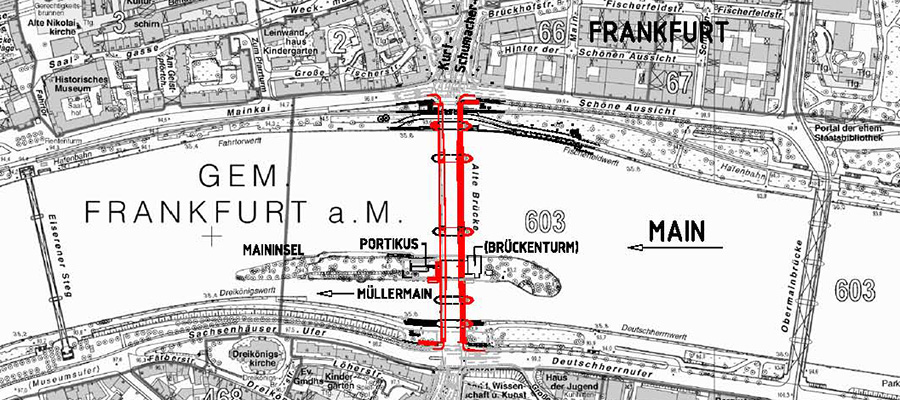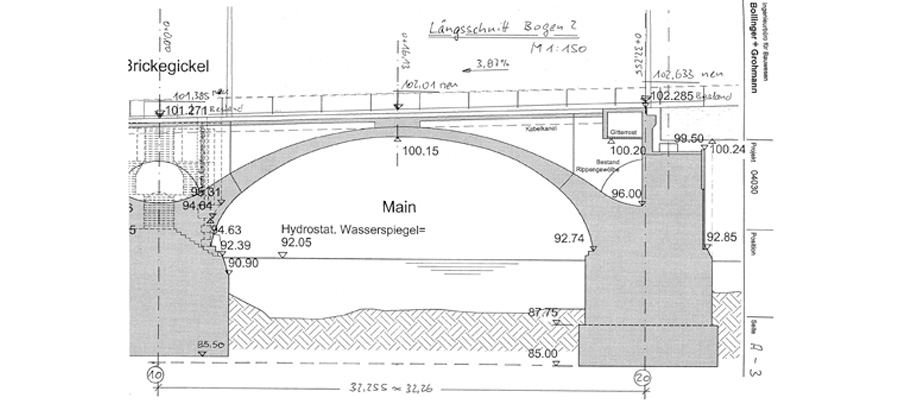 project description

Due to the careful renovation of the bridge, the historic appearance of the city of Frankfurt was revived and at the same time the functionality of bridge structure was renewed.
The bridge was furnished with new natural stone railings and modern lights. The traffic areas were adapted to today's mobility needs.
After the foundations of the piers had been strengthened in 2009 now also the bearing pedestals were renewed, the bearings replaced and the corrosion protection supplemented. The transition structures between the steel bridge and concrete bridge were renovated.
The bridge, first mentioned in the year 1222, was destroyed and renewed at least 18 times over the centuries. Today's "Alte Brücke" was inaugurated in 1926.
Data
Client:
City of Frankfurt, Germany
Architect:
Christoph Mäckler Architekten
Competition: 1st prize (2002)
Completion: 2014

Service:
Structural engineering
Concept design to Design development