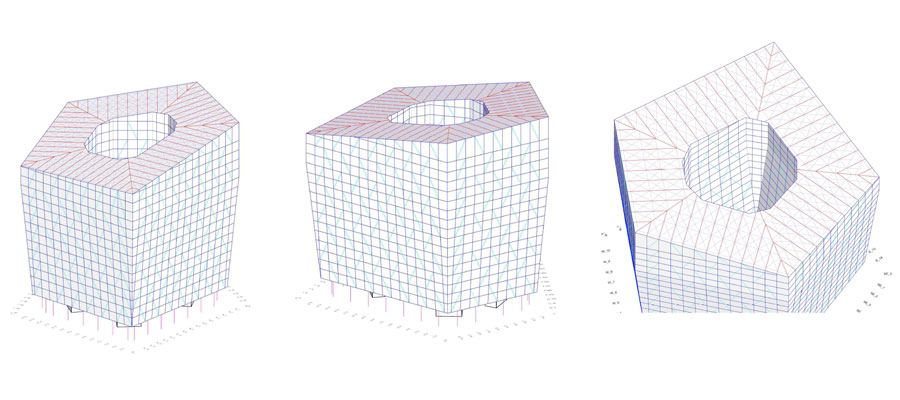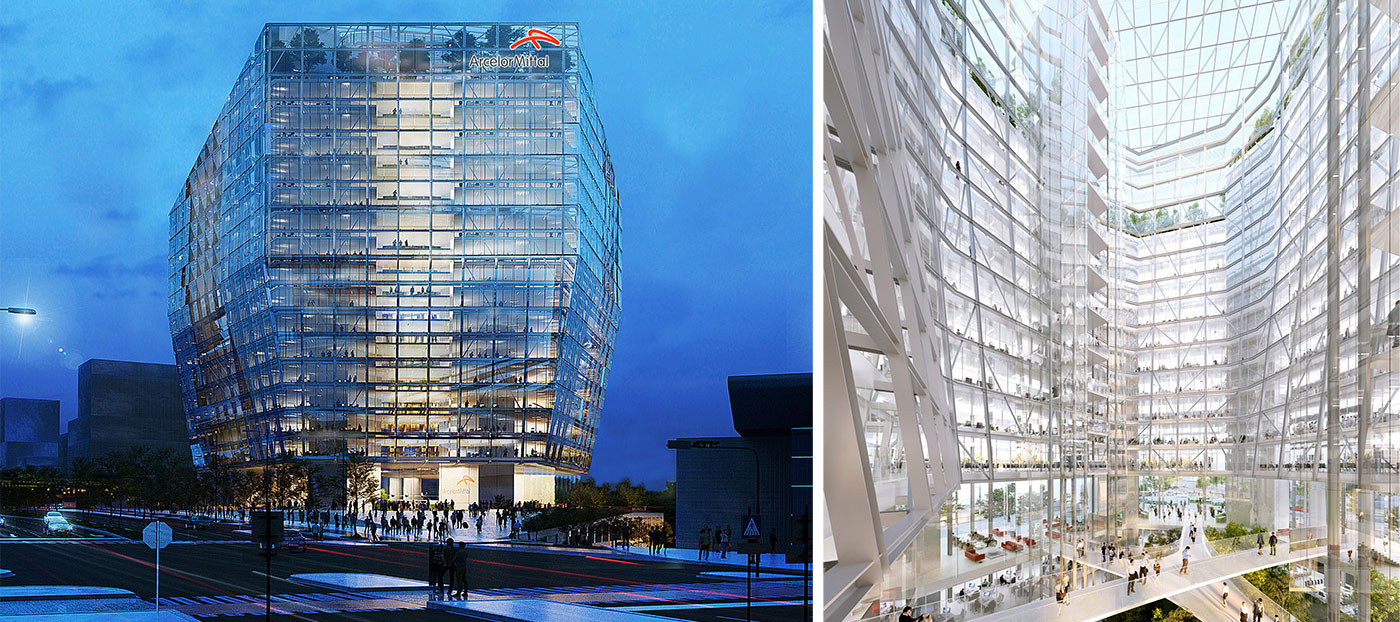 © Wilmotte
project description

ArcelorMittal's new headquarters are being built next to the Philharmonie on the new Kirchberg in Luxembourg. Half of the 16 storey building will house office and administrative spaces, while the other half will be used as a public space with a forest garden, a restaurant and an auditorium.
The largely glazed and compact building provides a steel construction developing around a garden and a central atrium over the entire height of the building and has a glass roof.
Data
Client:
ArcelorMittal
Architect:
Wilmotte & Associés S.A.
Start of planning: 2018

Service:
Structural engineering