© Jörg Hempel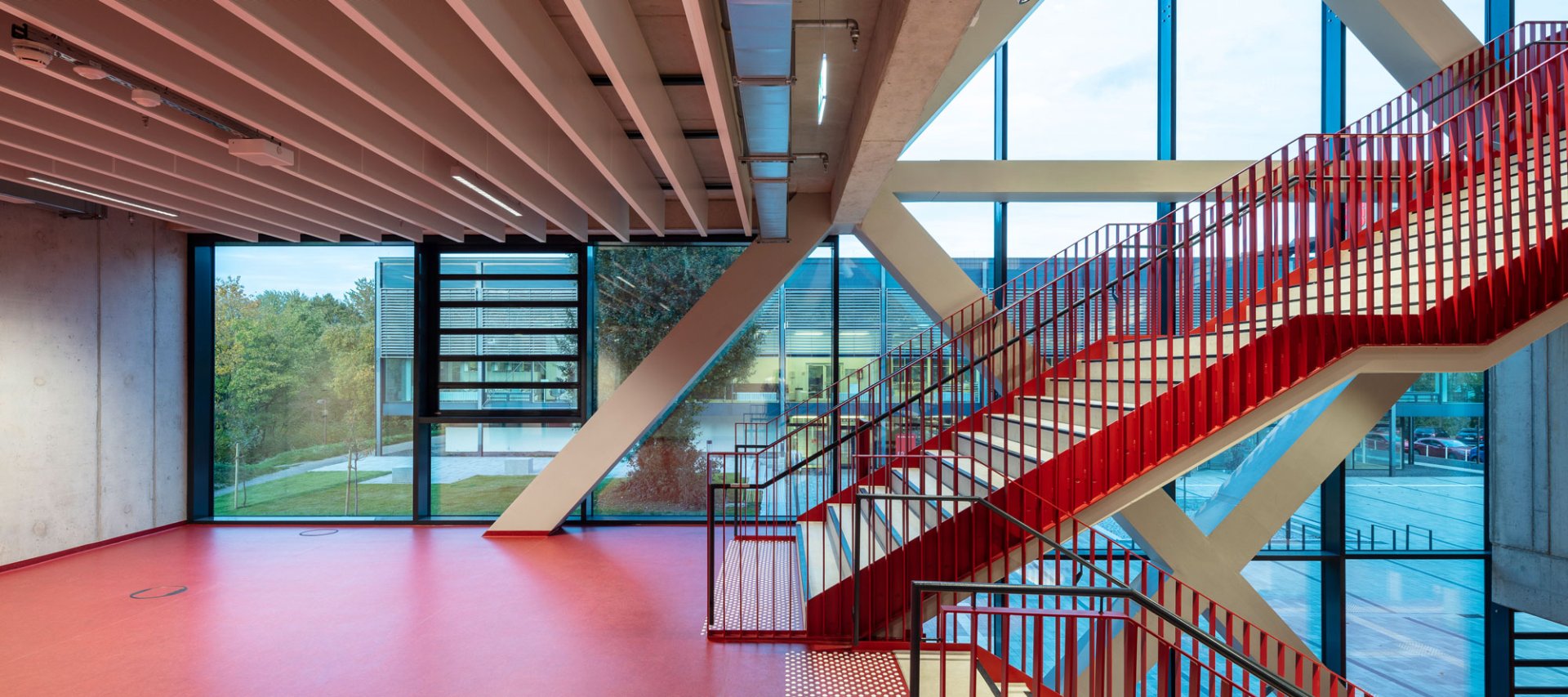 © Jörg Hempel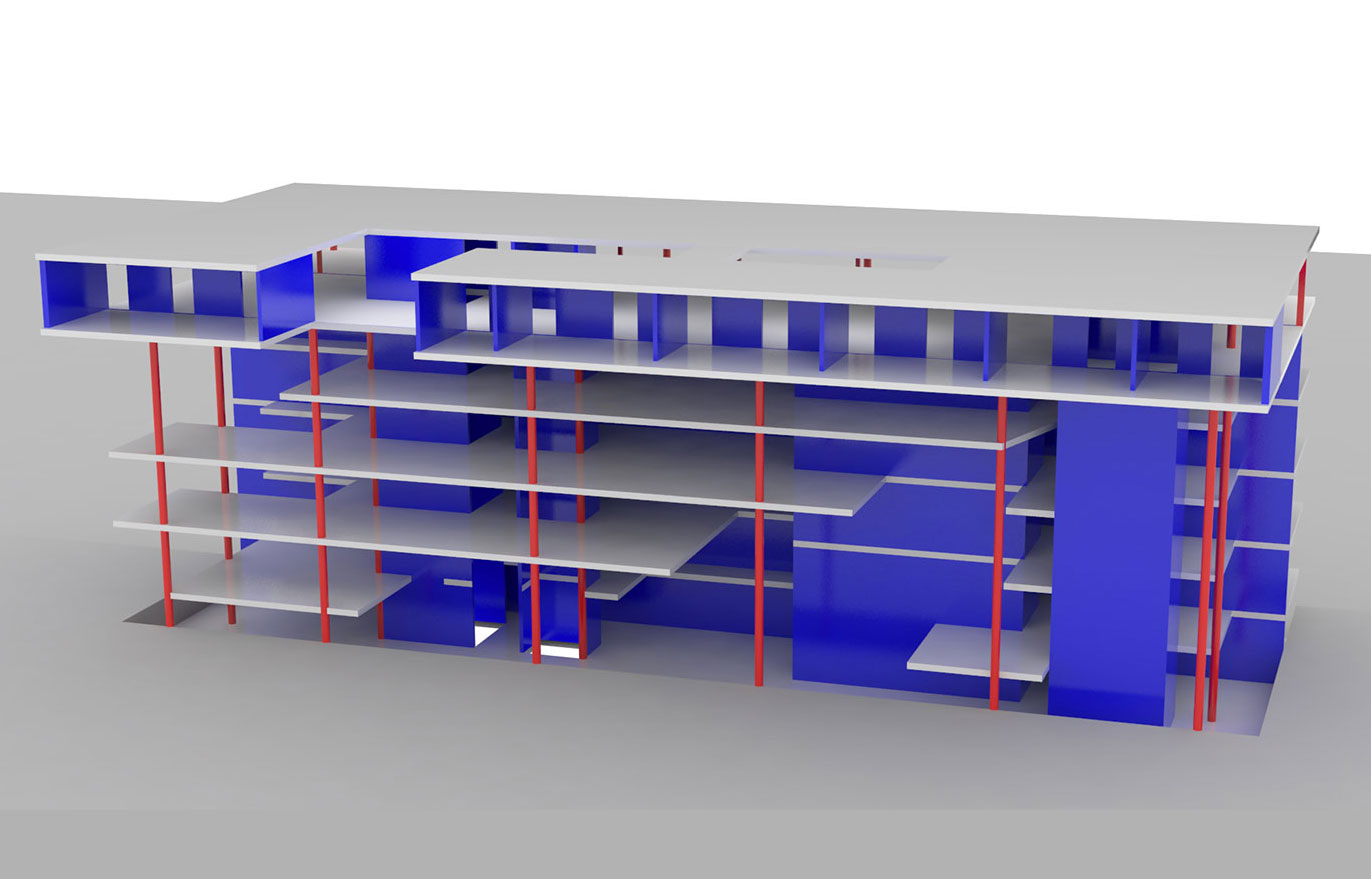 project description

The University in Bochum plans to build a new seminar building for the faculties of architecture and civil engineering.
The building has six floors and is divided into two parallel spaces. The offices of the different departments are located on the west side as individual cells or grouped into larger units. Towards the east side there are the seminar rooms which are vertically connected via stairs and communication spaces.
structure

The structural design was developed as part of the competition and is the result of an integrated design process between Architecture and Structure, taking into account the numerous constraints related to energy, building physics and building services. The aim is to provide an economical and sustainable structural design reflecting the architectural intent.
The building has six storeys, a floor area of approx. 56 x 26m and is a concrete structure. As a special feature, there is a 5m cantilever on the top floor along the entire length of the building.
Data
Client:
Bau- und Liegenschaftsbetrieb NRW
Architect:
netzwerkarchitekten
Competition: 1st prize (2013)
Completion: 2019

GFA: 5,300 m² | NFA: 3,035 m²
Service:
Structural engineering, Building physics