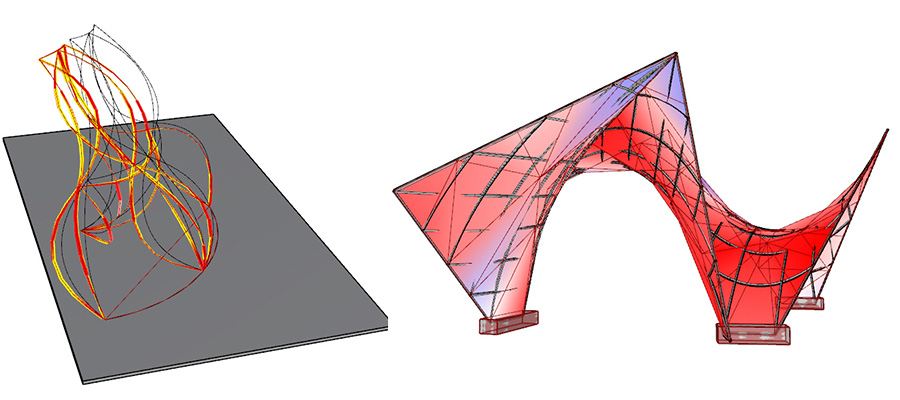 project description

In April a set design was designed and installed as a result of a previous computational structures design workshop at the University of Sydney.
The students of the Smart Structures Lab 2014 led by Dr Dagmar Reinhardt, designed a stage design for the fashion event Art in Threads at the event space: BrandX.
Bollinger+Grohmann and the team of KARAMBA was supporting the design work of the development of the final peaces with their knowledge in computational and structural design. Karamba was utilized as a design and analysis tool for the developed designs of the students.
Data
Client:
Art in Threads
Architect:
Students of the Smart Structures Lab 2014
Completion: 2014

Stage design