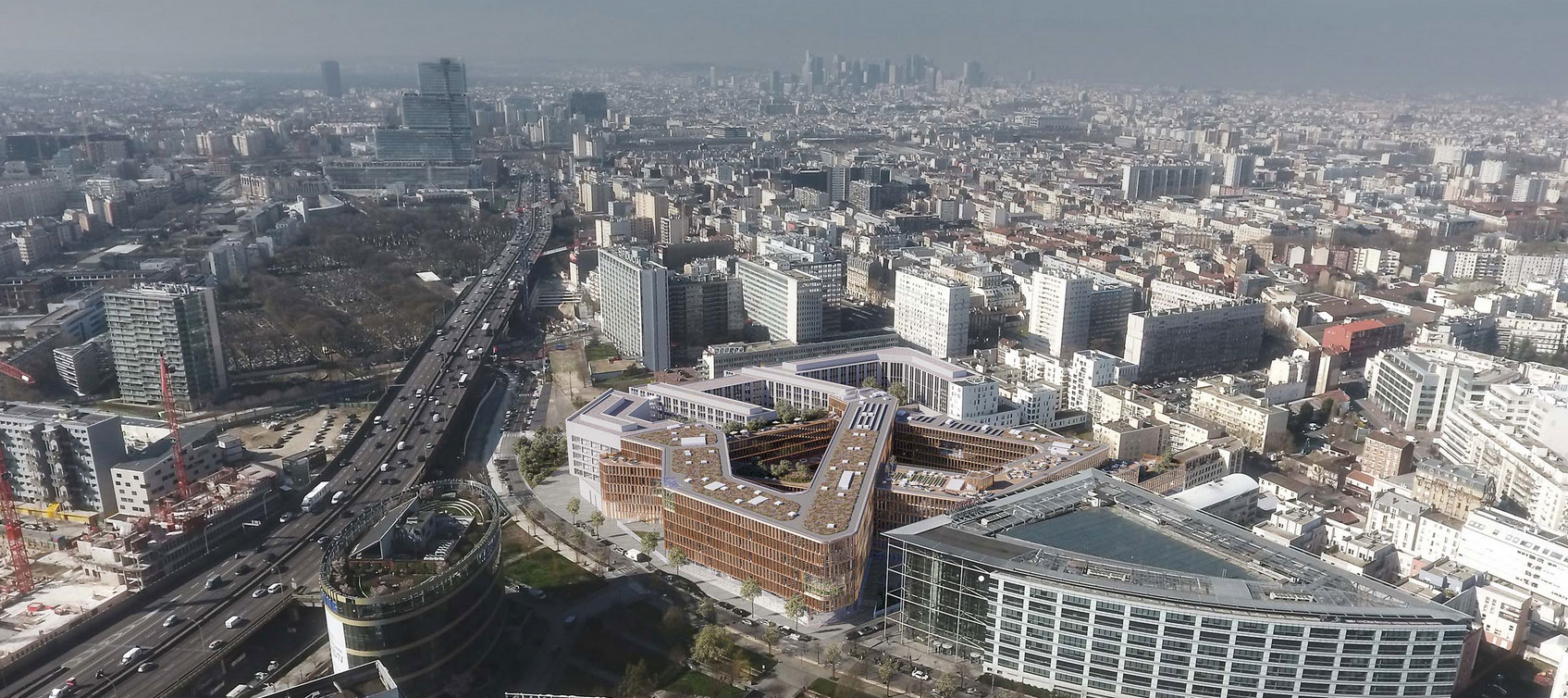 © Chartier Dalix Architectes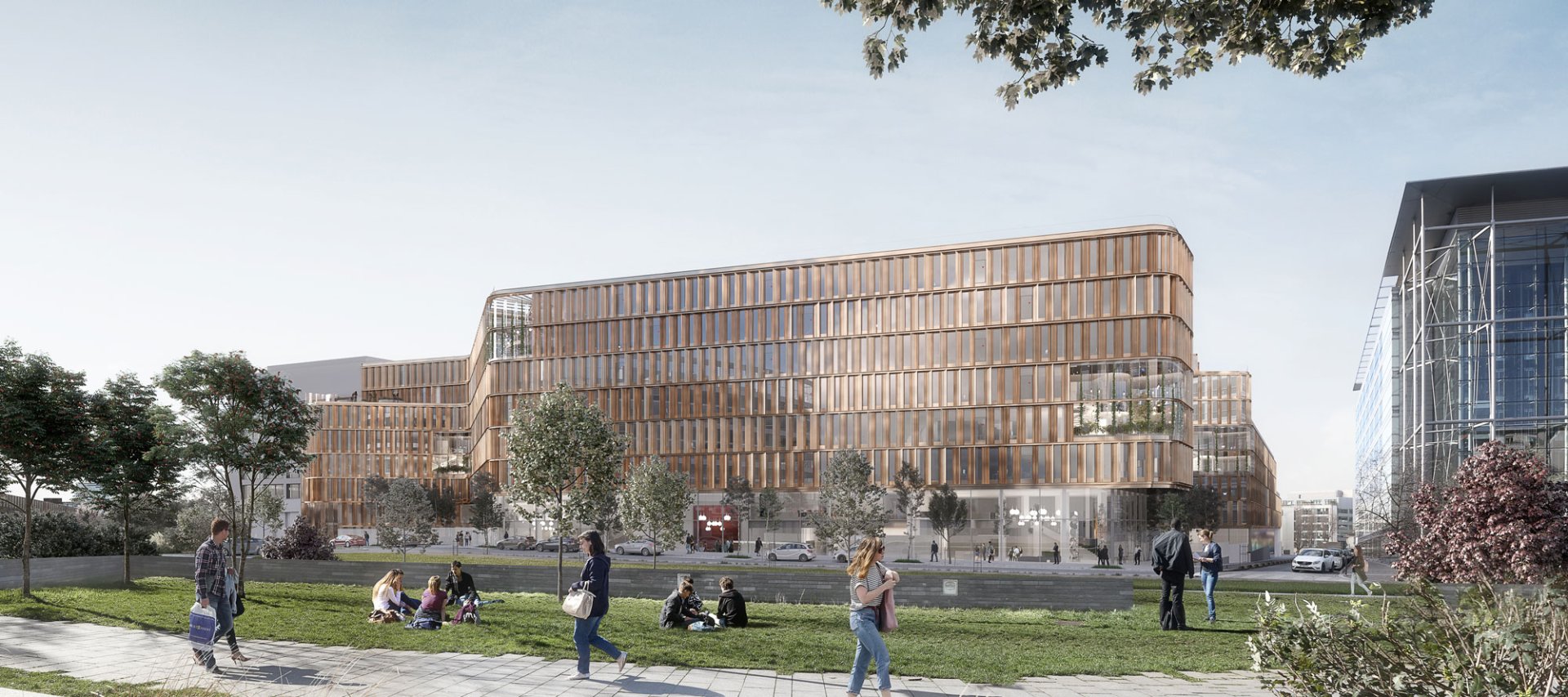 © Chartier Dalix Architectes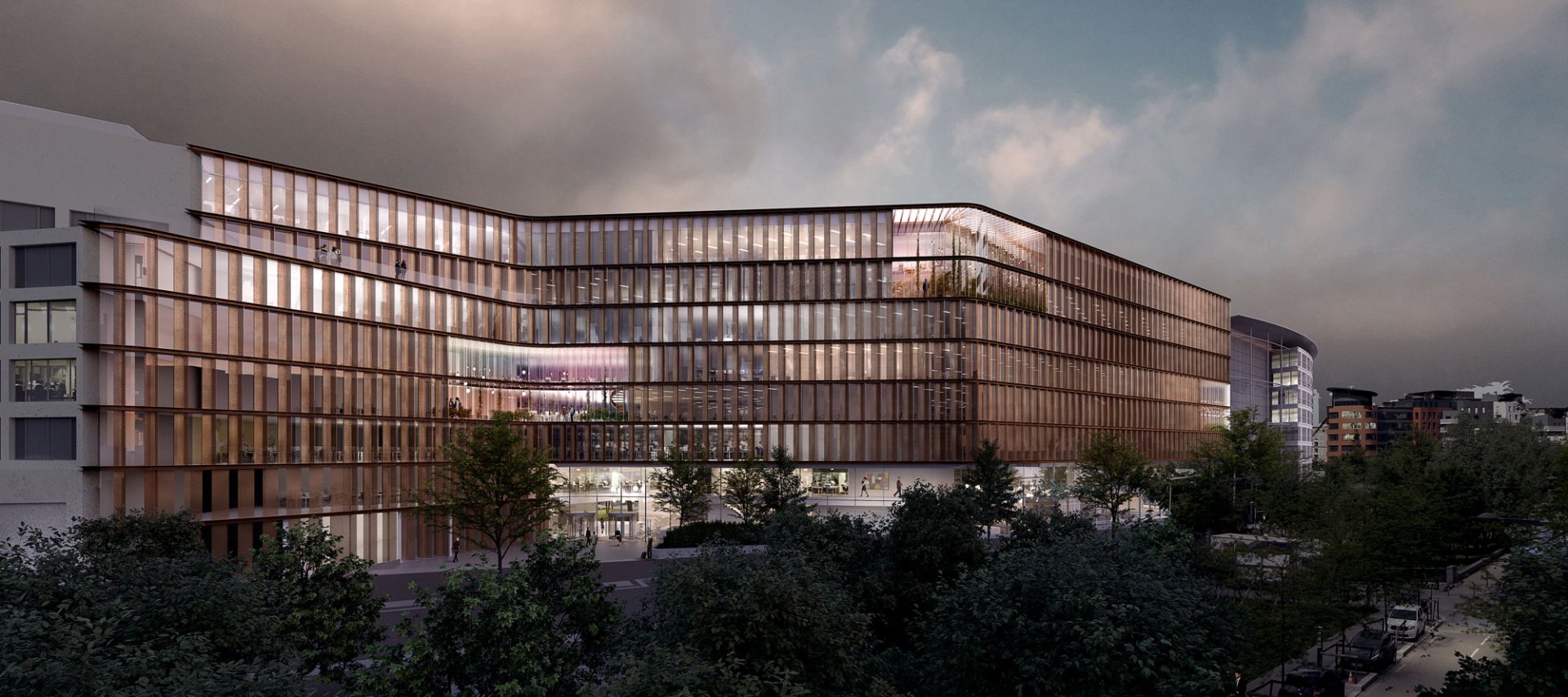 © Chartier Dalix Architectes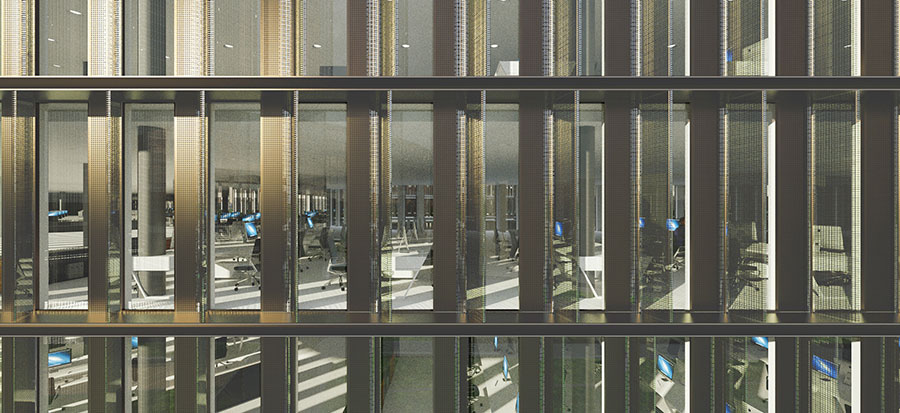 © Chartier Dalix Architectes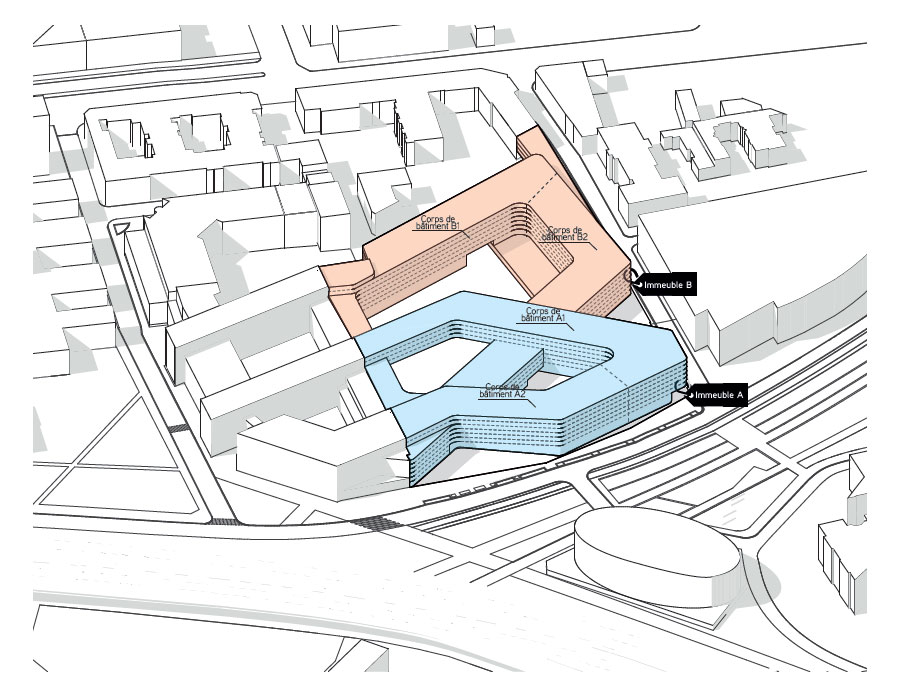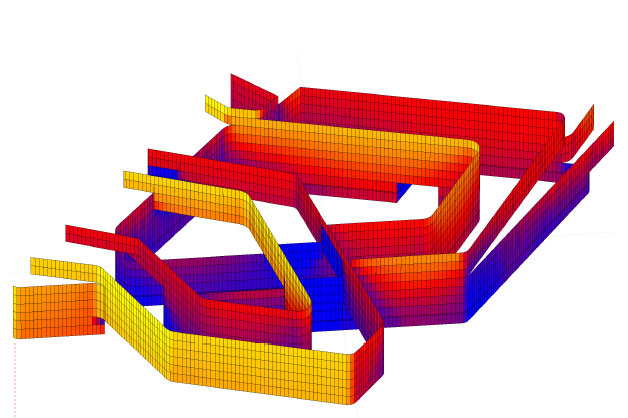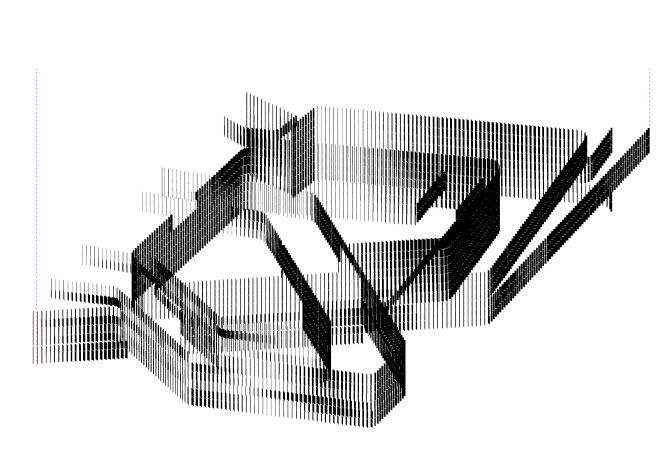 project description

The Touzet tertiary campus project is located in Saint-Ouen (93) and is part of
a plot of approximately 17,717 m² near the ring road, replacing an office building built in 1990. It is a 65,000 m² office complex that includes two buildings, a reception and concierge area, a restaurant, a sports hall and an auditorium/business centre.
façade

The building's facades are characterised by their uniformity and technicality and by their kinetic character. Four types of facades can be defined: the common facade known as "spines" made of full-height glass and punctuated by vertical and horizontal sun-breaking elements, which are present on almost all of the project's facades, the double-height loggias, the metallic curtain wall-grid facade at the base (with a height of one to two storeys) and the opaque parts such as cladding.
The facades are also designed to respect the specific acoustic constraints defined in the acoustic notice as well as the airtightness constraints linked to the environmental ambitions of the project.
Data
Owner:
AXA REIM France
Client:
Vinci Immobilier Promotion
Architect:
Chartier Dalix
Planning: 2016–2021

GFA: 65,000 m² | Surface area façade: 27,000 m²
Service:
Façade engineering