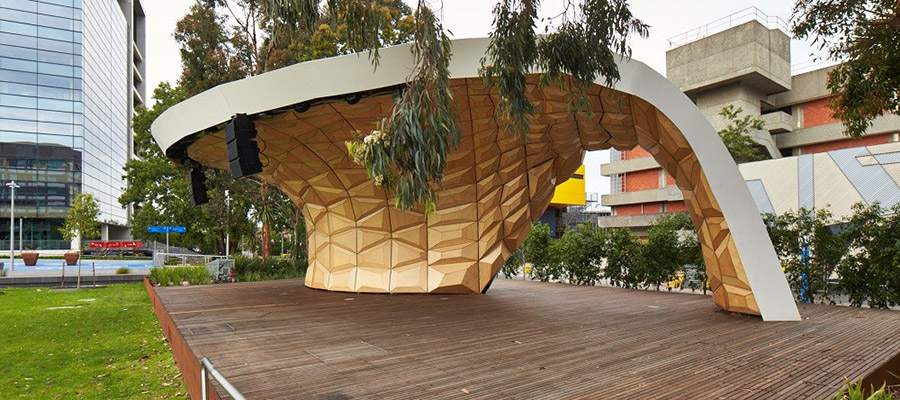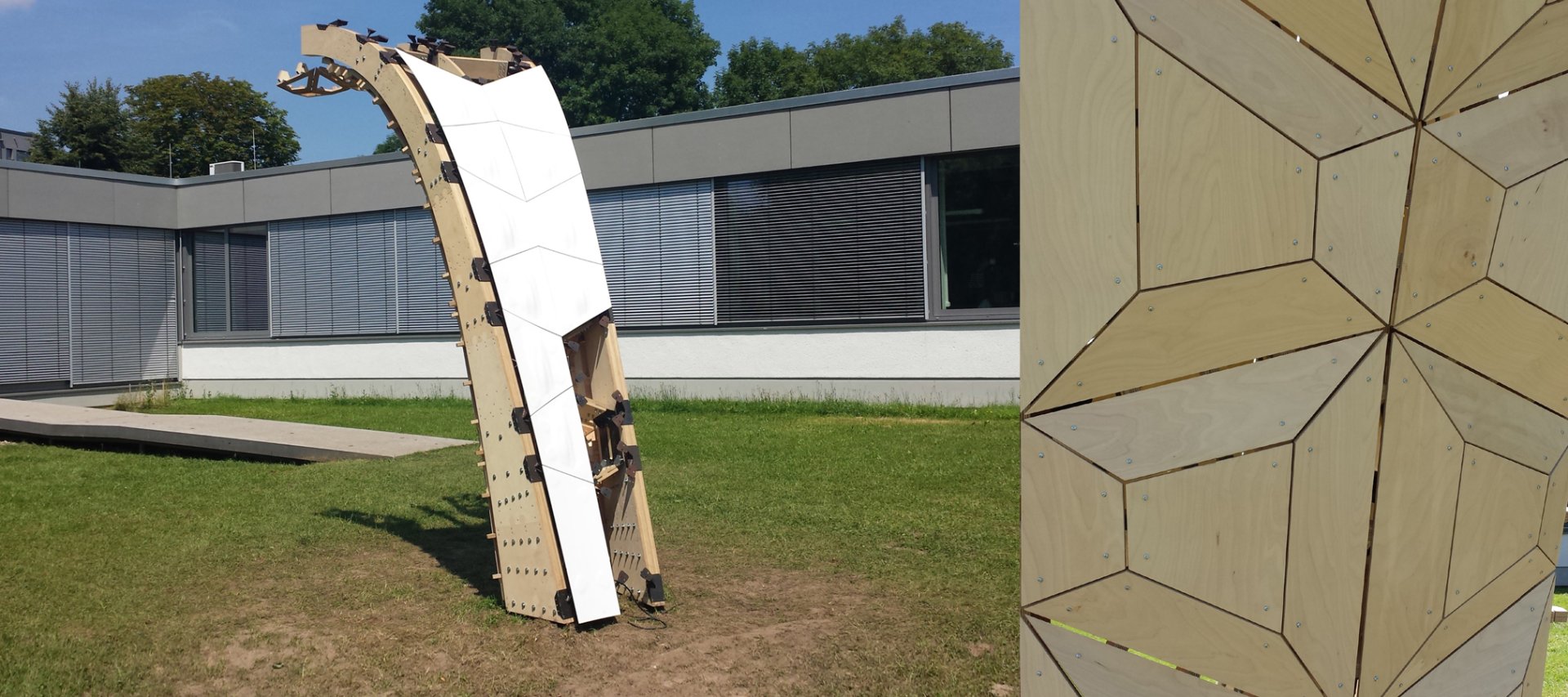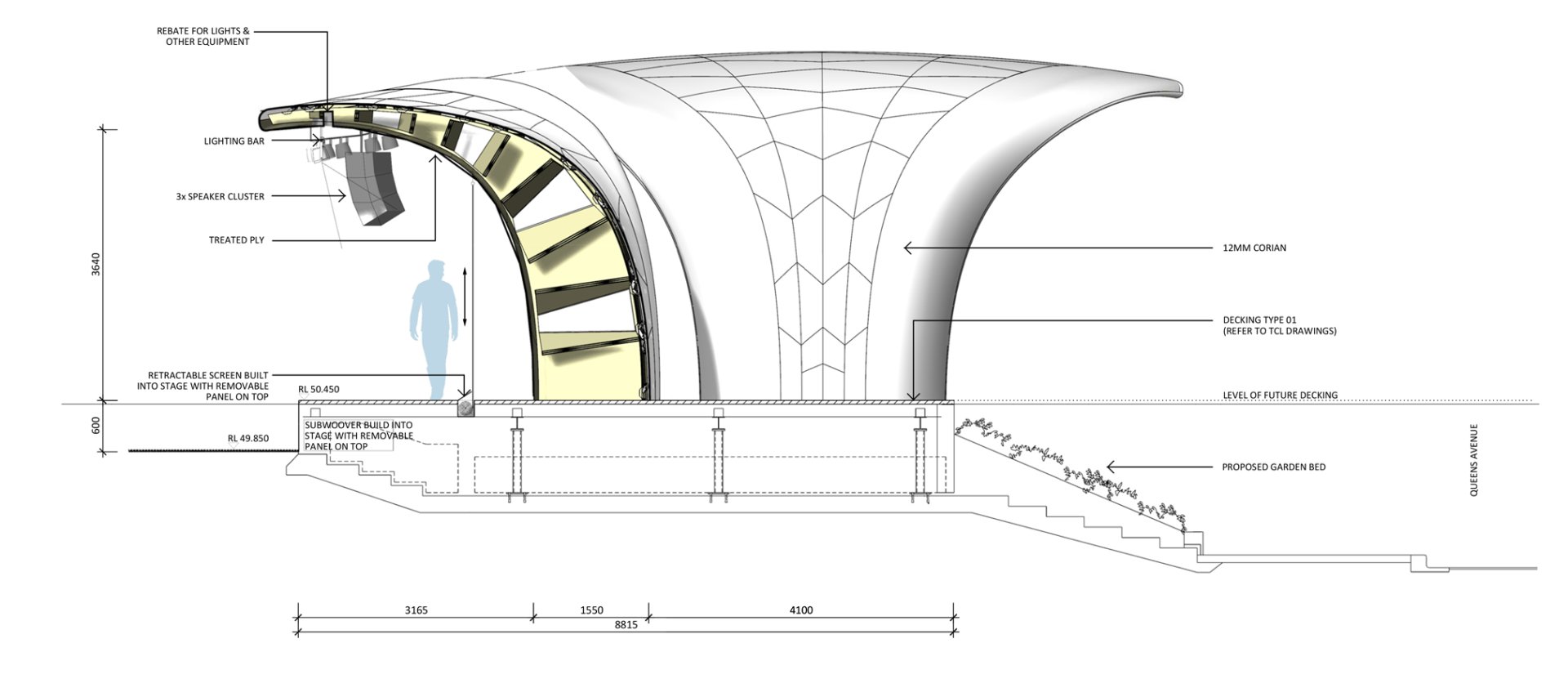 © Students of Monash University and Kunsthochschule Kassel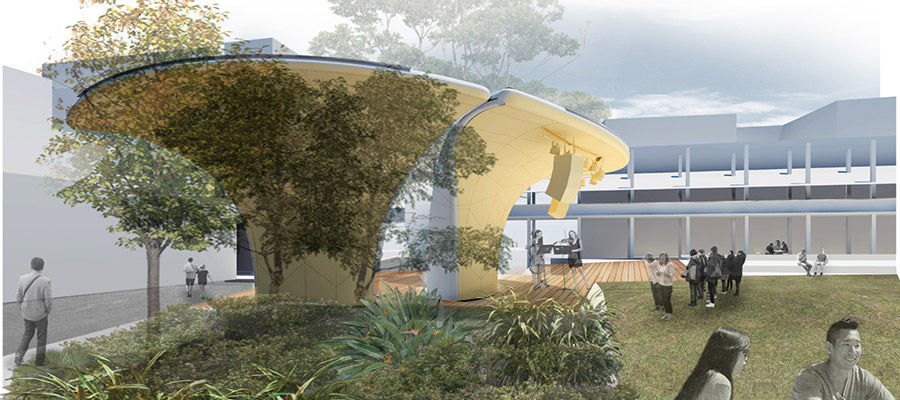 © Students of Monash University and Kunsthochschule Kassel
project description

The Sound Shell itself was developed as collaboration by the Architectural Department of Monash University and the Architecture and Design Schools of the University of Kassel/ Germany under the supervision of Dr. Tim Schork and Dr. Markus Schein.
The project seeks to redress a lack of purpose built performance spaces on the campus and to offer students a free alternative to currently costly practices of stage and/or venue hire. The Shell accommodates a range of performing arts within its floor plan. Potential uses might include musical performances, recitals, dance displays, a poet's corner, etc.
Bollinger+Grohmann supported this interesting and innovative project with the project management and Karamba workshops to develop the initial design studies.
structure

The main structural system is based on a radial grid that follows the overall geometry. It is organized in main and secondary elements that are all glu-laminated timber profiles.
Each element is unique and therefore the project required a high precision that could only be achieved with mass – costumed manufacturing tools. CNC-milling and an industrial robot manufactured all the parts that were assembled by the students on site.
The solid surface material Corian was chosen for this innovative structure as it enabled the team to achieve the desired complex doubly curved façade geometries and provided them a durable high-quality surface finish, which has minimal maintenance requirements and can be used as a projection surface.
The project seeks to be the first permanent structure to be partially built with an industrial robot in Australia.
Data
Client:
Monash University + MONSU Caulfield
Architect:
Students of Monash University and Kunsthochschule Kassel
Completion: 2015

Awards
Corian Design Awards 2015, Overall winner