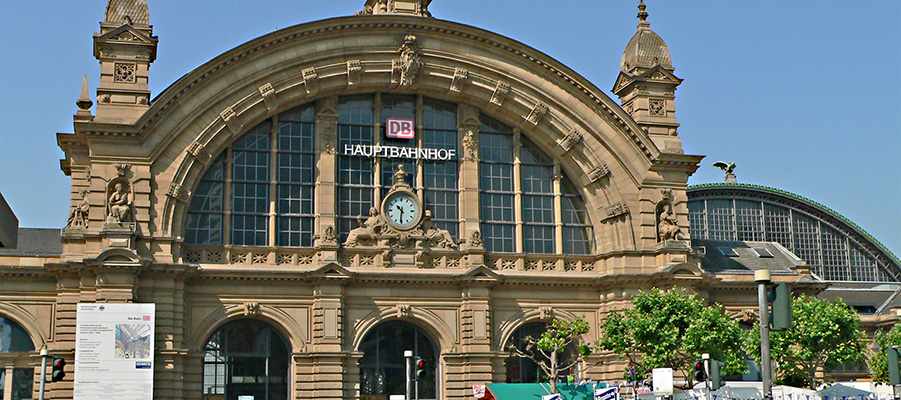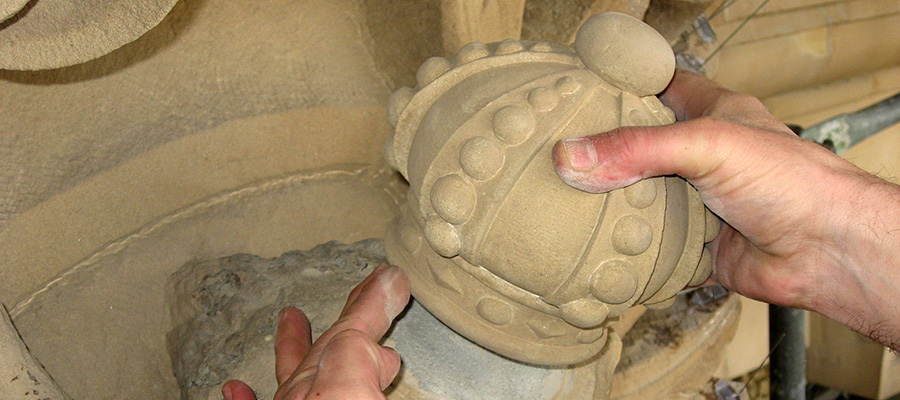 cracks and joints, existing façade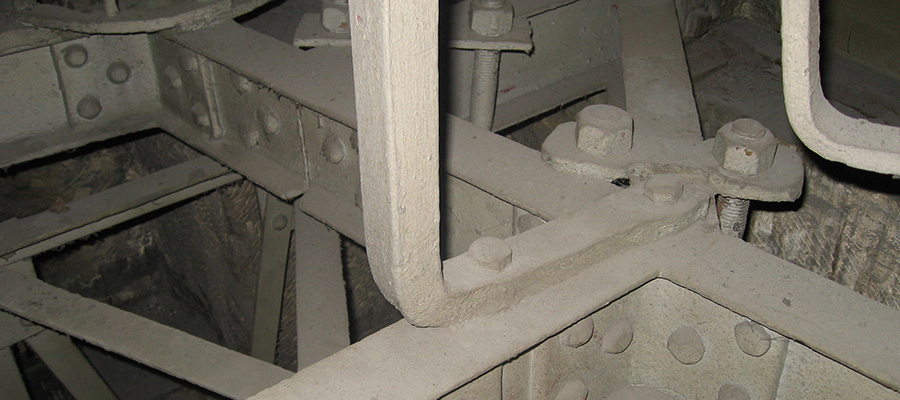 existing substructure Atlas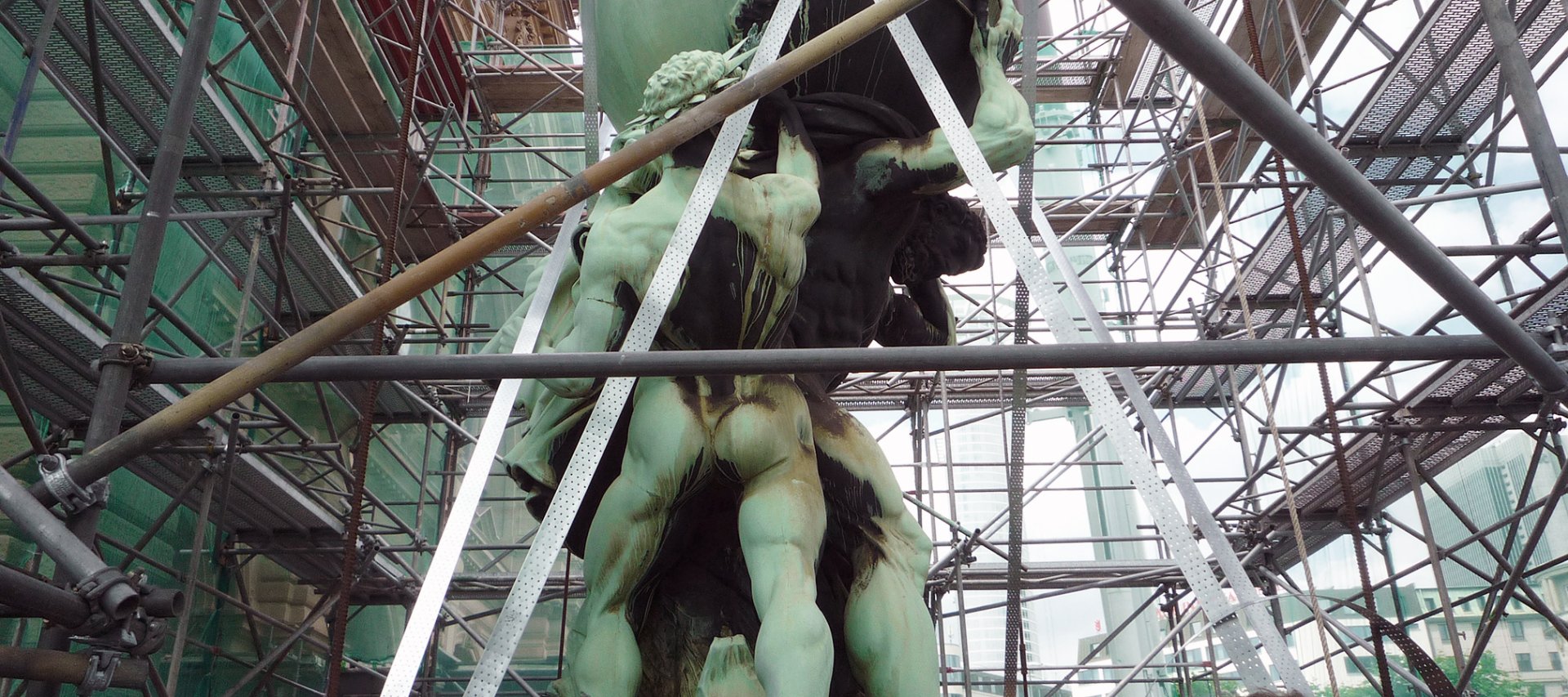 project description

In 2002, after the completion of the static safety measures at the portal arch of the central station, further damages in the form of deformations, disruptions and edge chipping were observed on the natural stone arch.
As part of the extensive rehabilitation process Bollinger+Grohmann has been tasked with the investigation and documentation of the existing structure and the resulting recommendations for the necessary measures regarding the constructive stone and joint repair, including the monitoring and documentation of the rehabilitation measures on the construction site.

One part of the rehabilitation project also concerned the Atlas Group of the sculptor Gustav Herold (1839-1927), which has been sitting enthroned above the entrance arch portal of the central station for over 125 years. The 6.5 m high and 4.5 ton sculpture has been lifted off the roof and then within two months restored and preserved in a temporary workshop next to the main entrance.
Data
Client:
Deutsche Bahn
Completion: 2014

Height Atlas: 6.5 m | Total weight Atlas: 4.5 t
Service:
Structural engineering
Expert opinion, Supervision and documentation