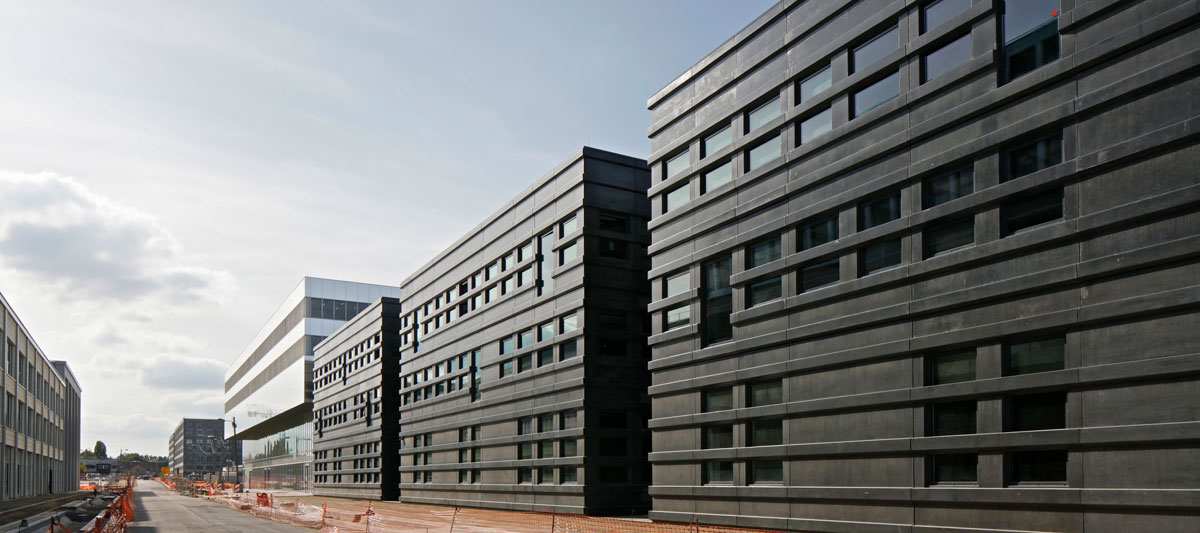 © Philippe Ruault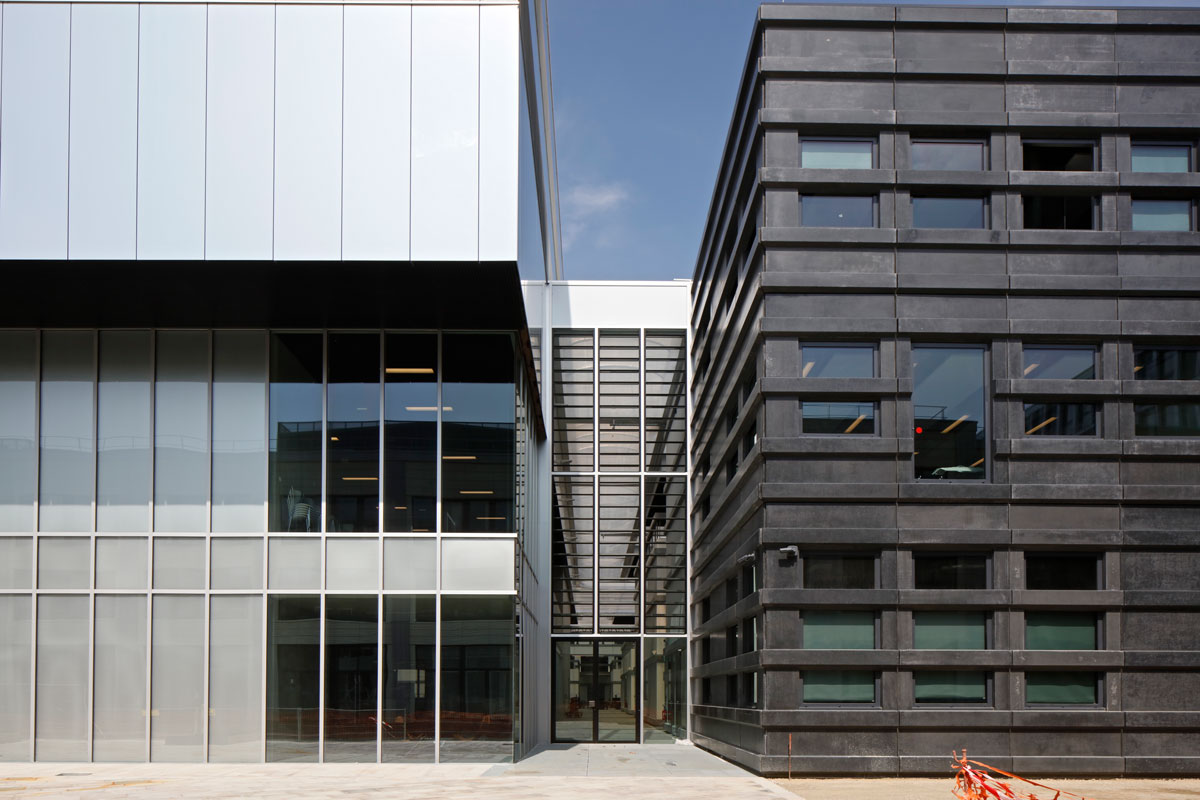 © Philippe Ruault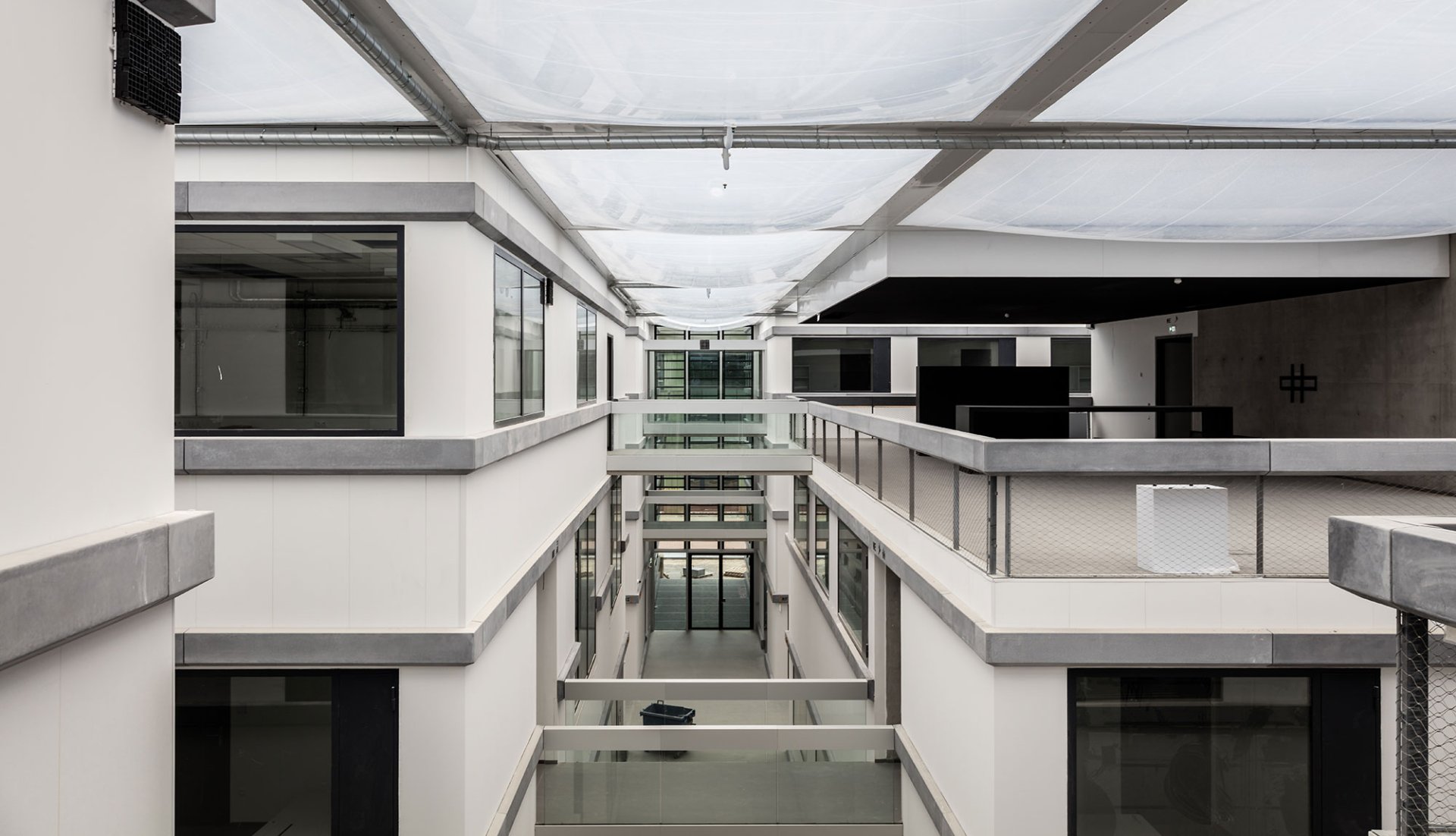 © Vitor Oliveira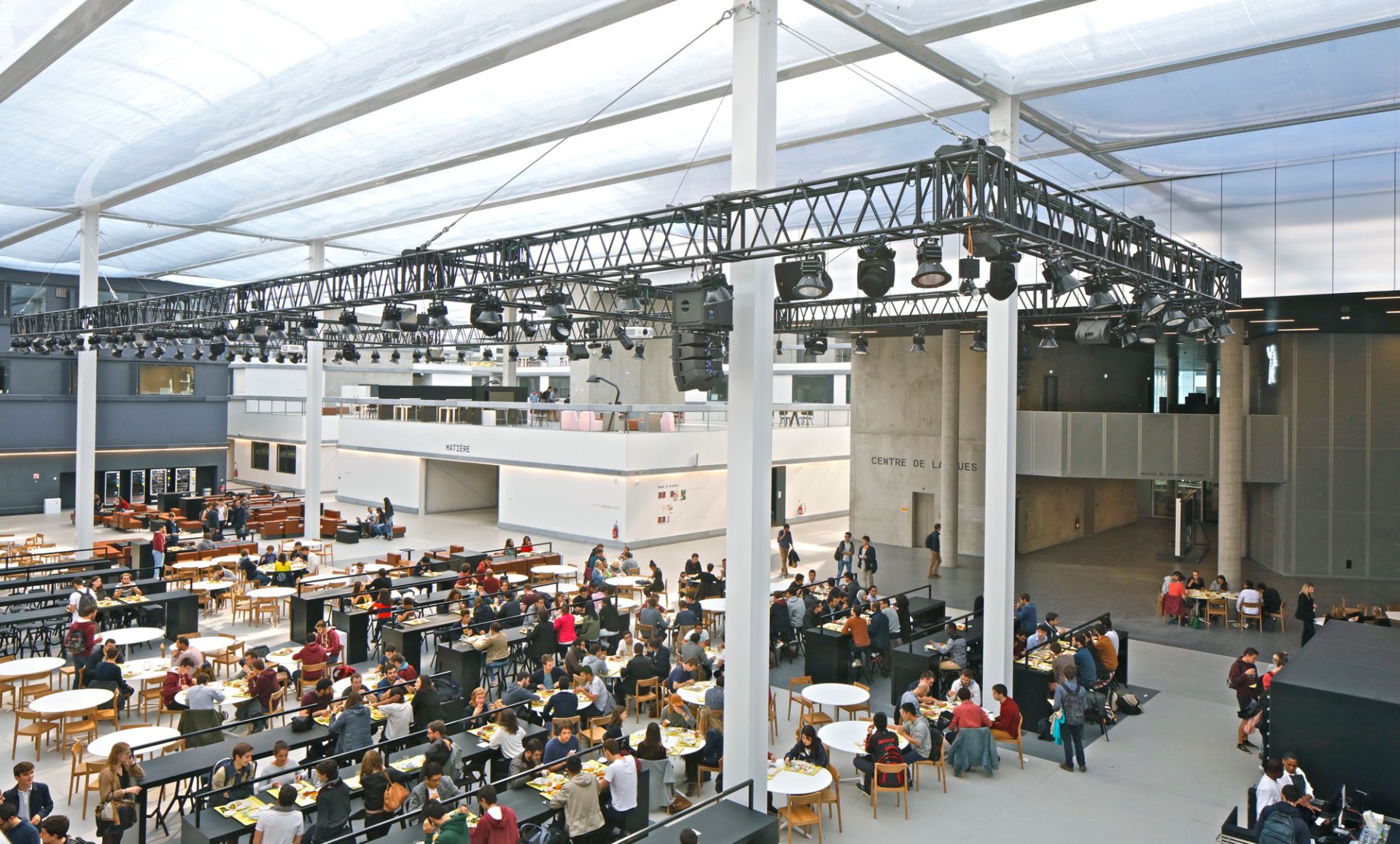 © Philippe Ruault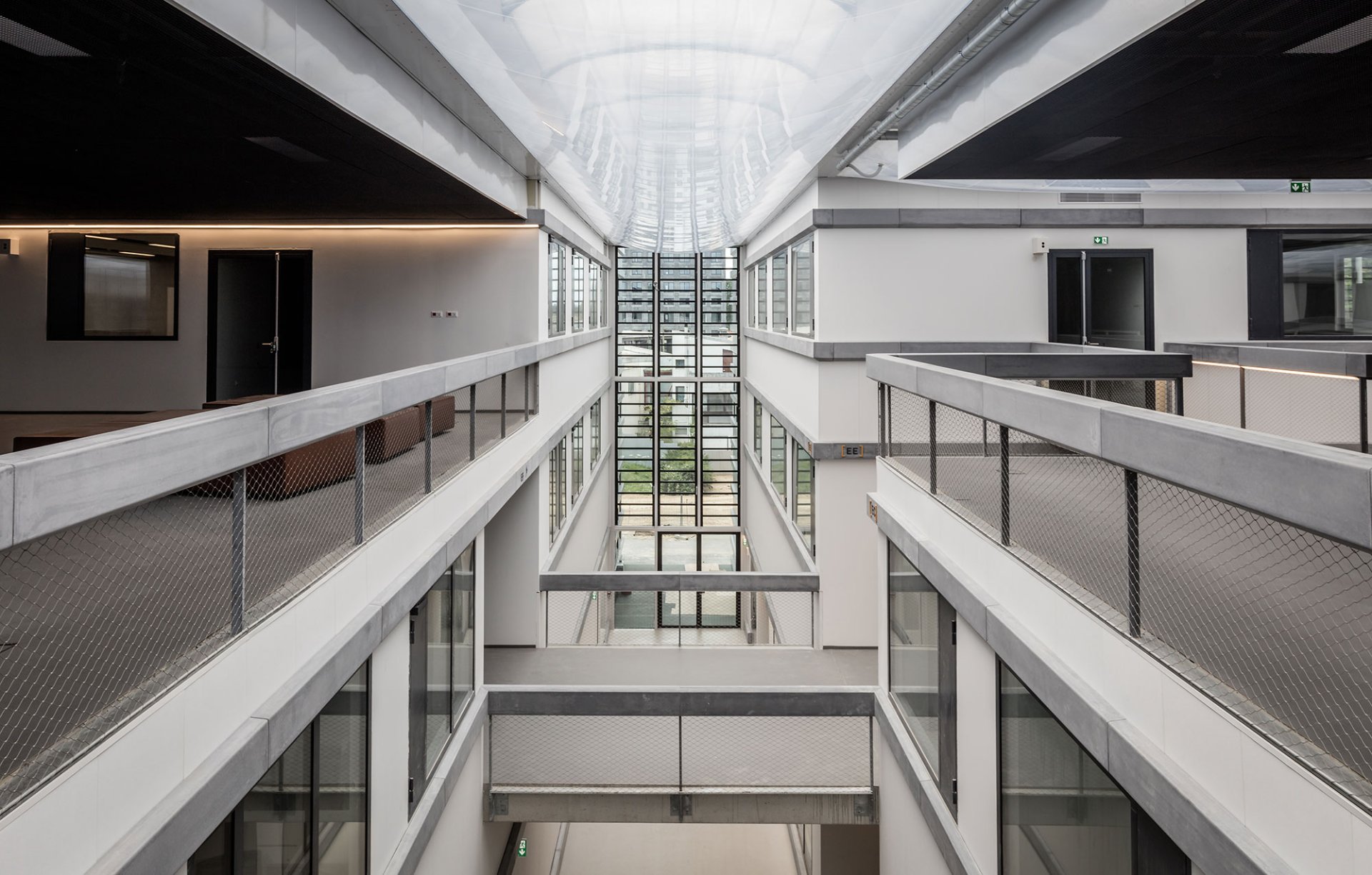 © Vitor Oliveira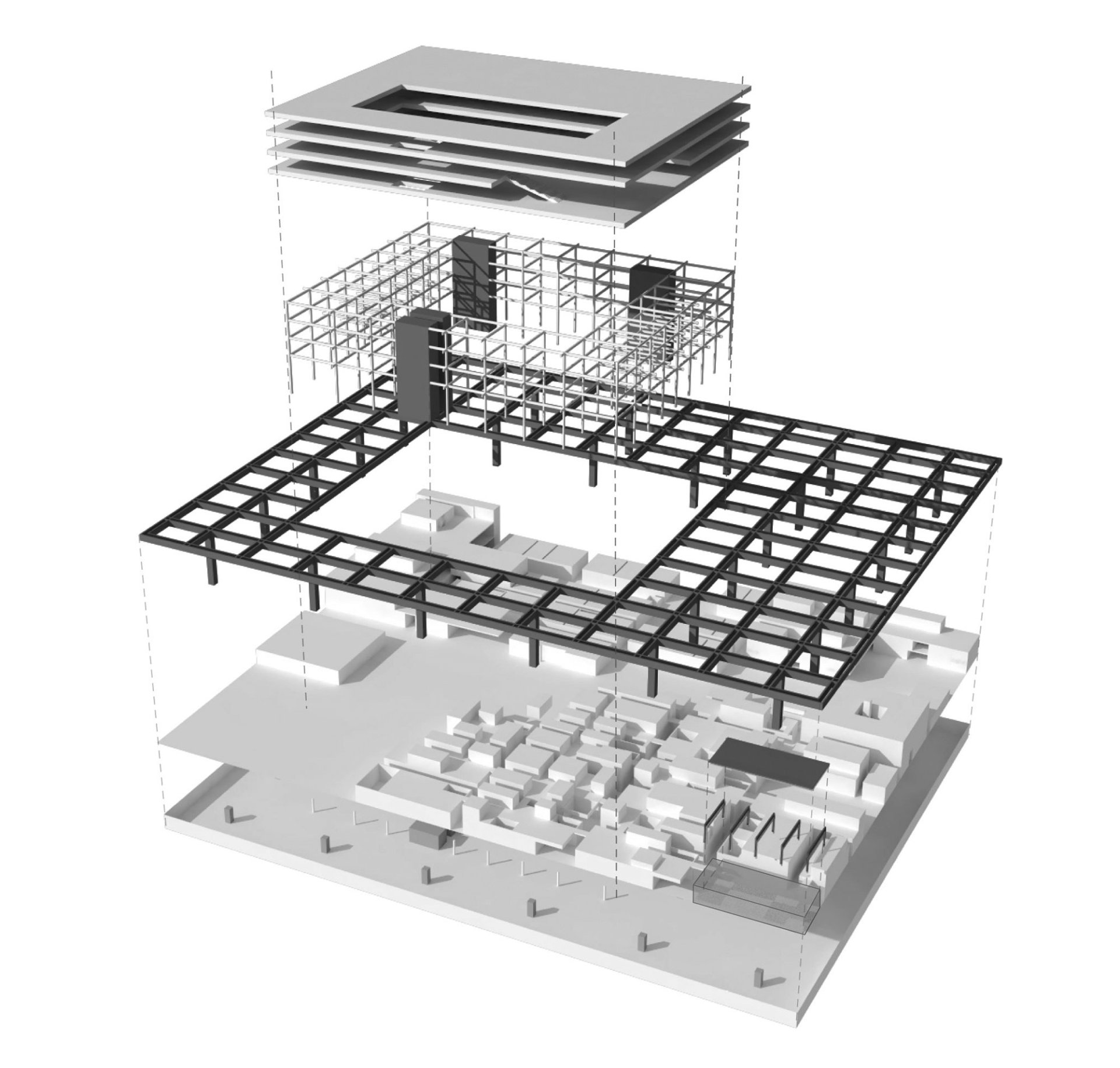 © OMA Rem Koolhaas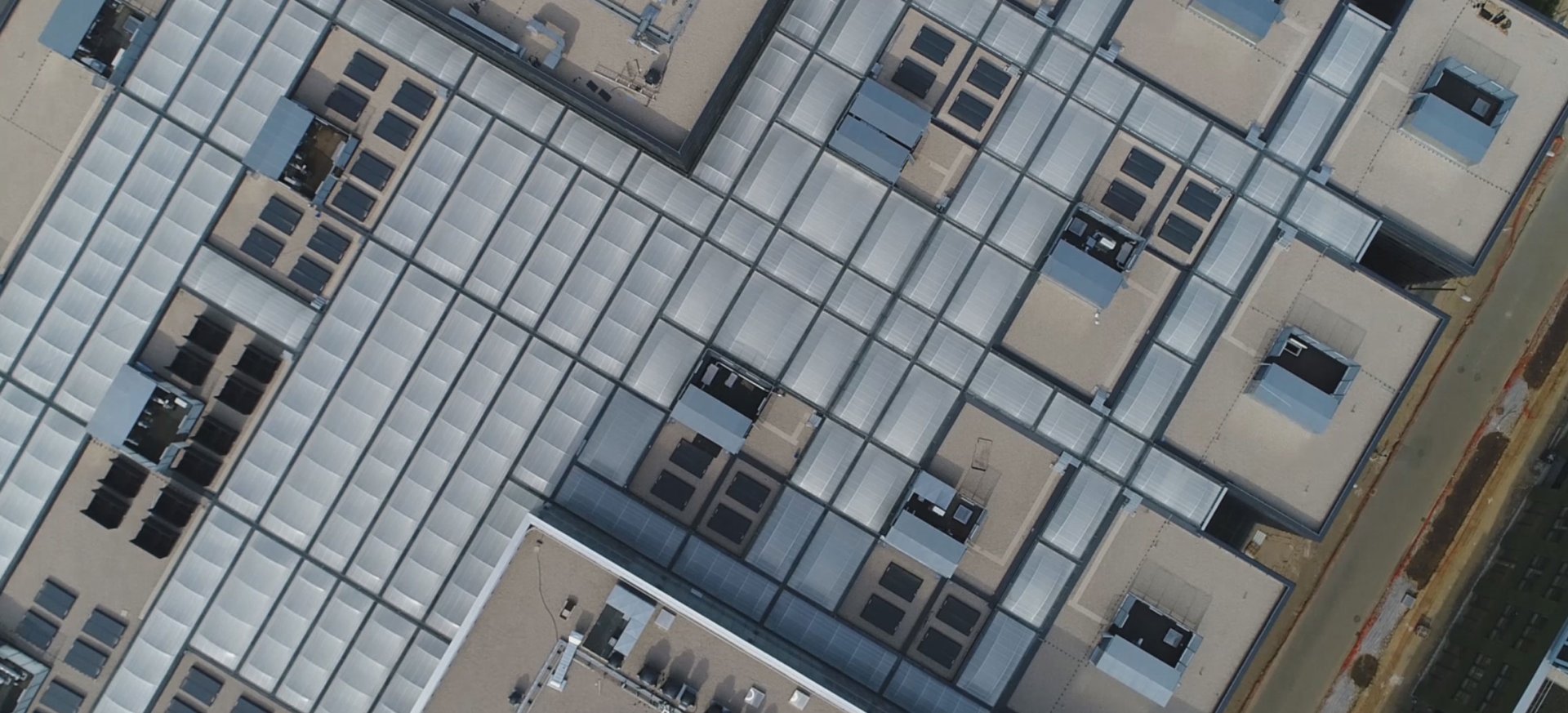 © Vitor Oliveira
project description

The Ecole Centrale project is part of the ambitions development of the Saclay Plateau. The first of two buildings (70,000 m² of total surface), consists of a large hall of about 40,000 m² (127x 159 m, 14 m high) including different spaces responding to various programmatic requests and an underground parking level.
Emerging from the hall, a five level high bloc (81m x 65m) welcomes auditoriums, classrooms, a gym and the administration centre. The hall allows free use of the interior space giving great flexibility to the building.
structure

Solid construction with wide-span roof structure and ground floor. Walls of refabricated elements with flat concrete ceilings, other floors with lightweight construction.

façade

Further flexibility for the implementation of the different functions under the performing skin is obtained by the implementation at regular intervals (24x24m) of fixed chimneys. These chimneys are made of prestressed concrete columns and provide vertical and horizontal stability. Double rectangular beams in prestressed precast concrete support a secondary structure on which the ETFE cushions are placed.
Data
Client:
École Centrale
Établissement Public Paris Saclay
Architect:
OMA Office for Metropolitan Architecture
Completion: 2017

NFA: 47,000 m²
Service:
Structural engineering, Façade engineering
Publications
Ein Superblock mit einem Himmmel aus transluzenten Kissen
Die neue Ingenieurschule Centrale Supélec im Süden von Paris; Susanne Stacher, Etienne Antuszewicz, Klaas de Rycke, Agnes Weilandt; in: Ingenieurbaukunst 2019, Verlag Ernst & Sohn, Berlin


Press
Paris-Saclay, Campus der Superlative, Ayers, Andrew, in: DETAIL, München, 3.2019, S. 30-31

Related Links

more projects referring to:
> façade