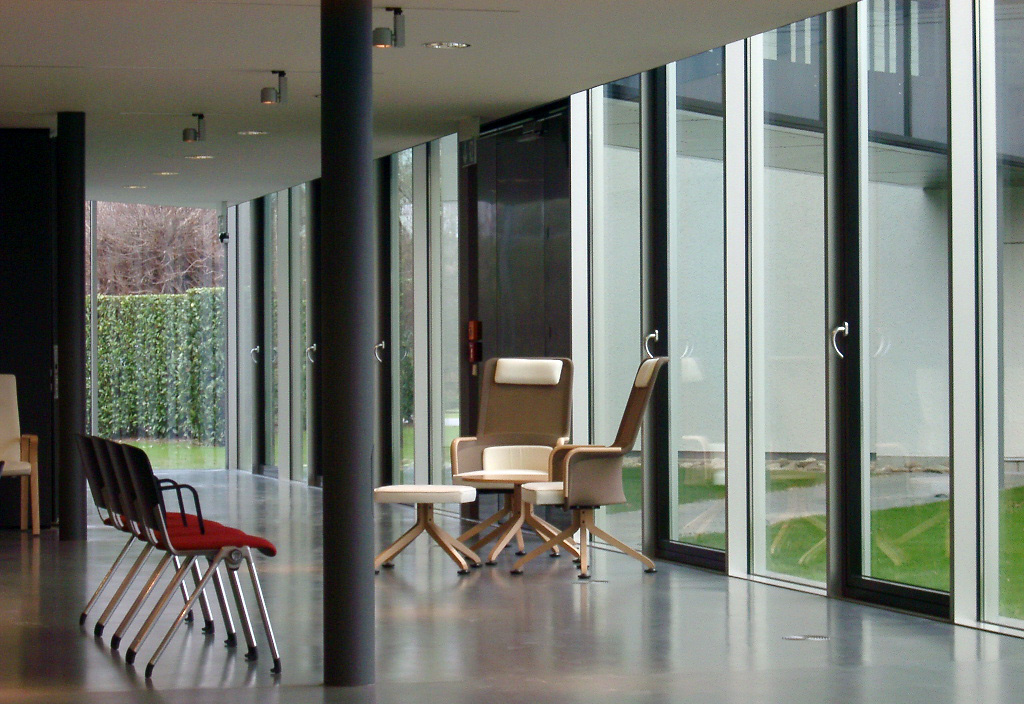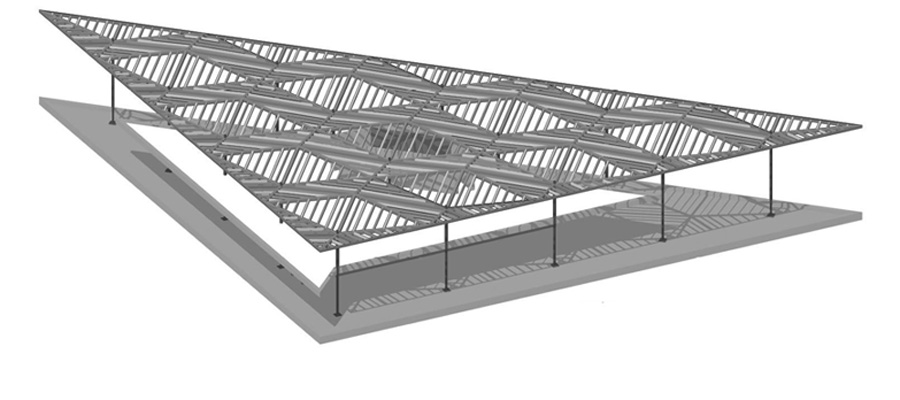 project description

A folded plate structure roof entirely designed in wood is the most striking structural component of this two-storey building.

structure

In order to conceive a modular structure as thin as possible and easy to assemble, a structure with only two geometrically different shapes of elements, one diamond - and one parallelogram figure, has been developed.
Linked by just three different connection types the roof is supported by steel columns placed in an 8.50 m grid at the lowest points of the folding.

Data
Client:
Brunner Immobilien
Architect:
schneider+schumacher
Completion: 2006

Gross volume: 12,262 m³