© Toni Nachev, DMAA
© Toni Nachev, DMAA
© Yiju Ding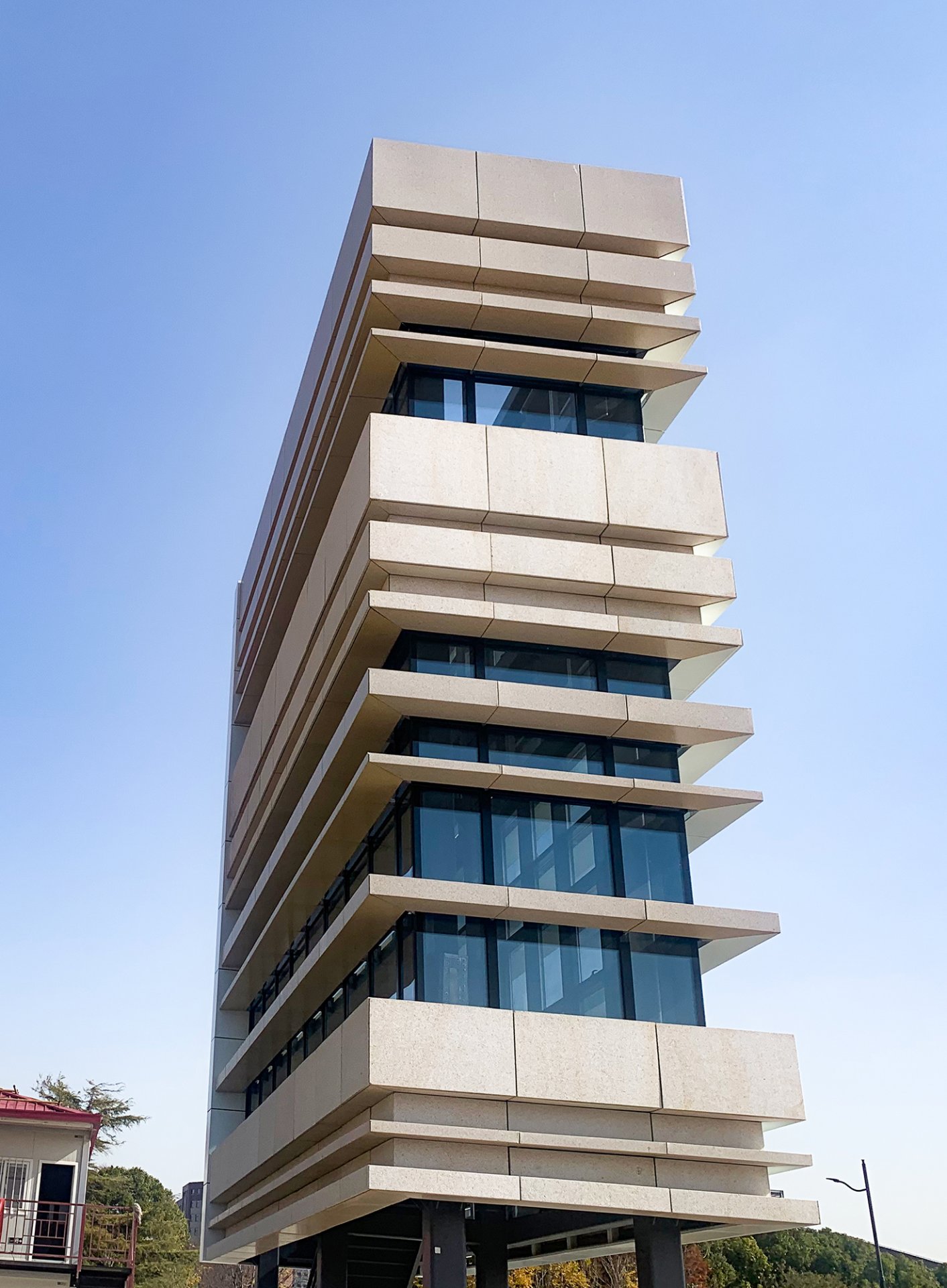 © Yiju Ding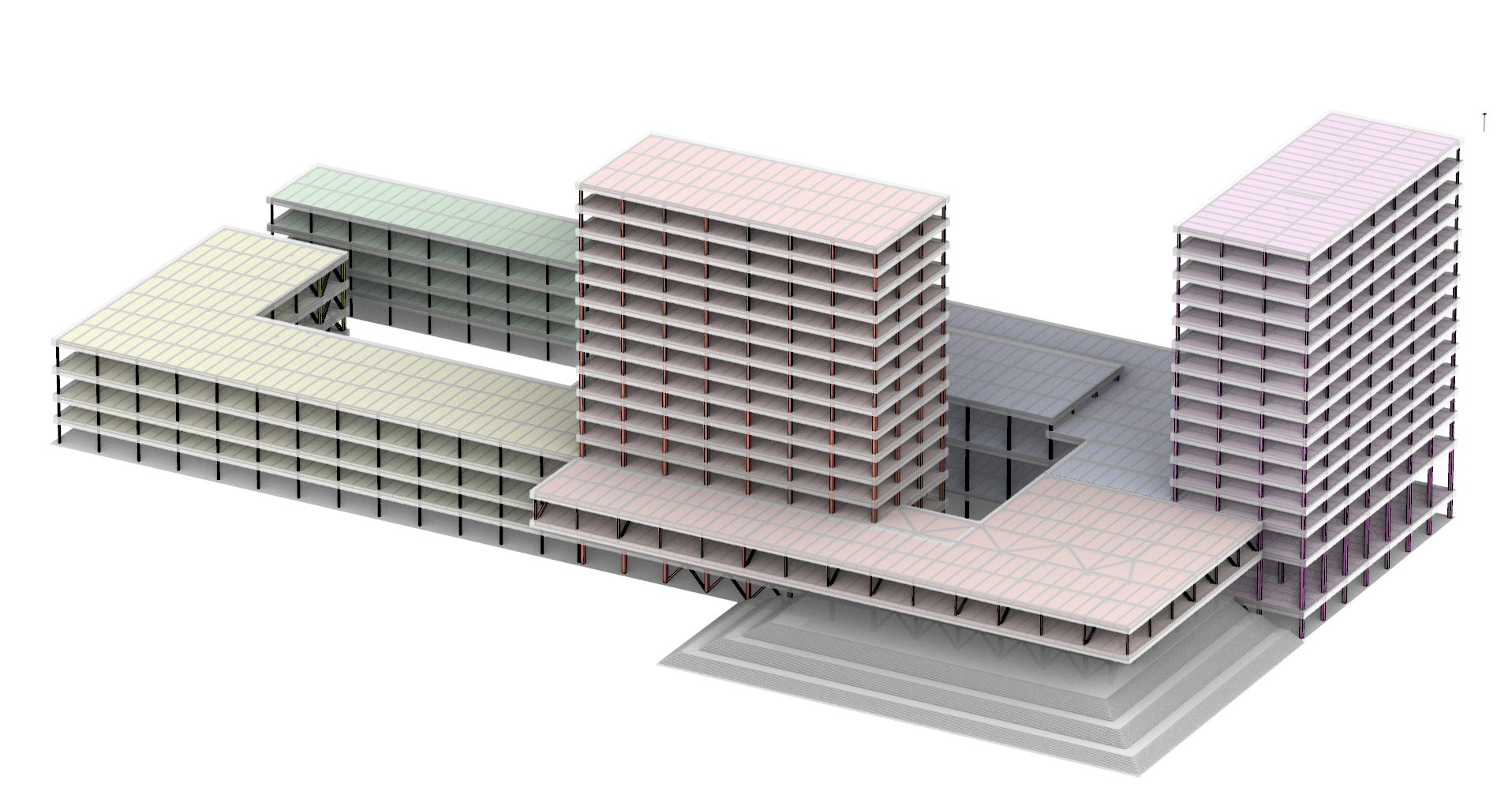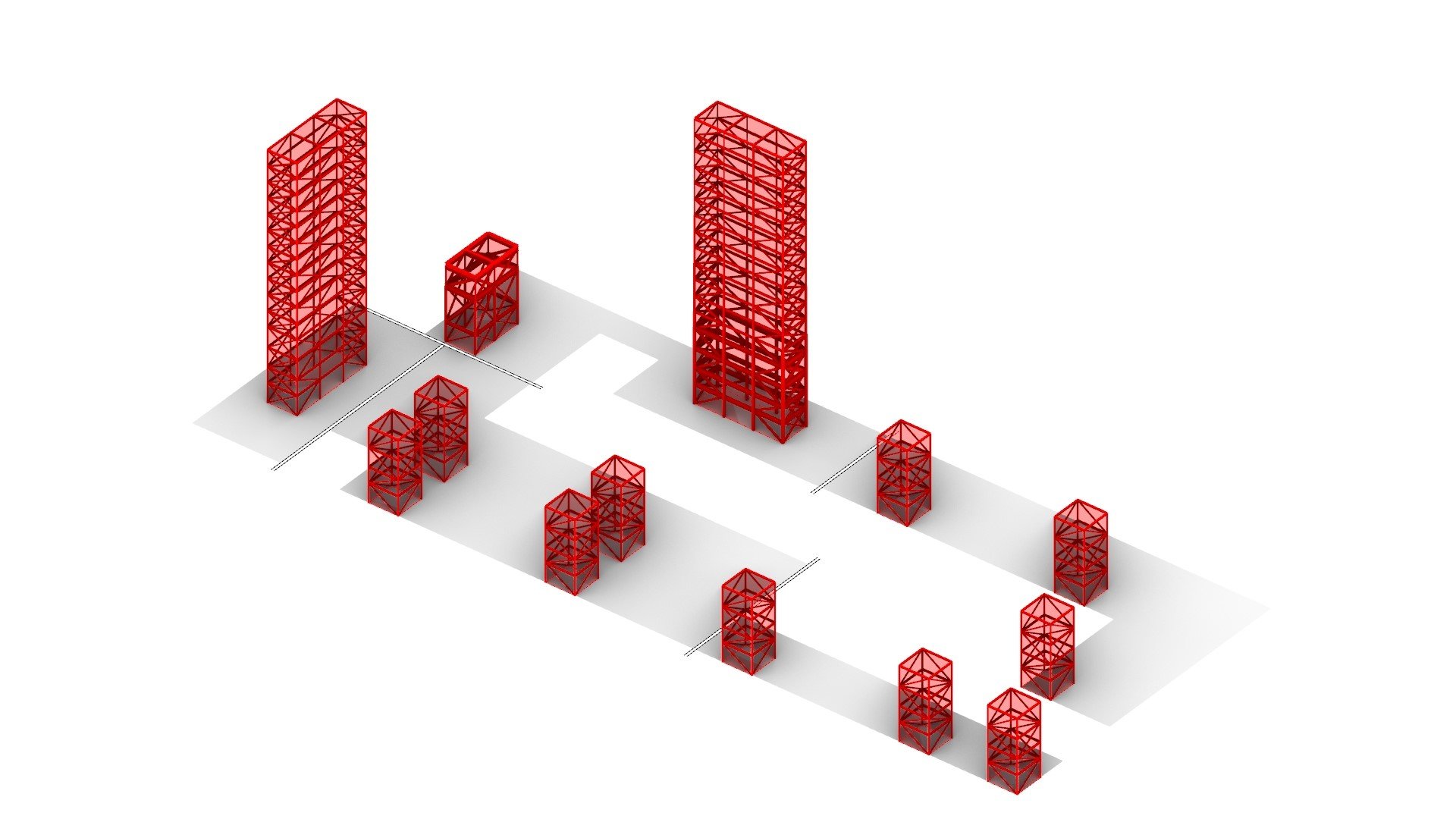 project description

The new Town Hall for the district of Fengxian in Shanghai houses an exhibition and conference center, a restaurant, and offices for government and administration. The central entrance area features two towers of 80 meters height, and a 16 meters long panoramic cantilever storey with conference rooms above the main lobby.
façade

The appearance is characterized by horizontal structural elements with a depth of about 50 cm in natural stone, which run around all buildings. They provide a plastic shape and at the same time fulfil sun protection and light control functions in the depth of the rooms. For this purpose, the lamella elements are geometrically optimized according to the cardinal orientation. With a total area of approx. 50,000 m2, the rational construction process is of the utmost importance. Therefore, a single-shell, suspended element façade is planned, which ensures a rapid construction process. It is planned to pre-assemble the natural stone elements and already add the façade elements to further accelerate the construction process as well as to increase the precision of the assembly. In the lobby area alone, a mullion-transom construction with vertically continuous glasses is planned, which underlines the generosity of the approximately 9 m high rooms and thus promotes the specific character of this area.
structure

The upper ground structure is formed by a steel-skeleton and a composite slab system to enable a short construction time considering the local building practice. The towers are braced horizontally by an A-shaped concentric bracing in the core area, and a special moment resisting frame system along the facade line. The underground level is built from reinforced concrete and without dilatation joints since it sits in groundwater. It is founded on deep RC piles.
The structural design by is done according to Chinese National Standards (GB).

Data
Client:
Municipality of Fengxian, China
Architect:
Delugan Meissl Associated Architects
Start of planning: 2020
Start of construction: 2020

GFA: 170,000 m² | Height: 80 m
Service:
Structural engineering, Façade engineering