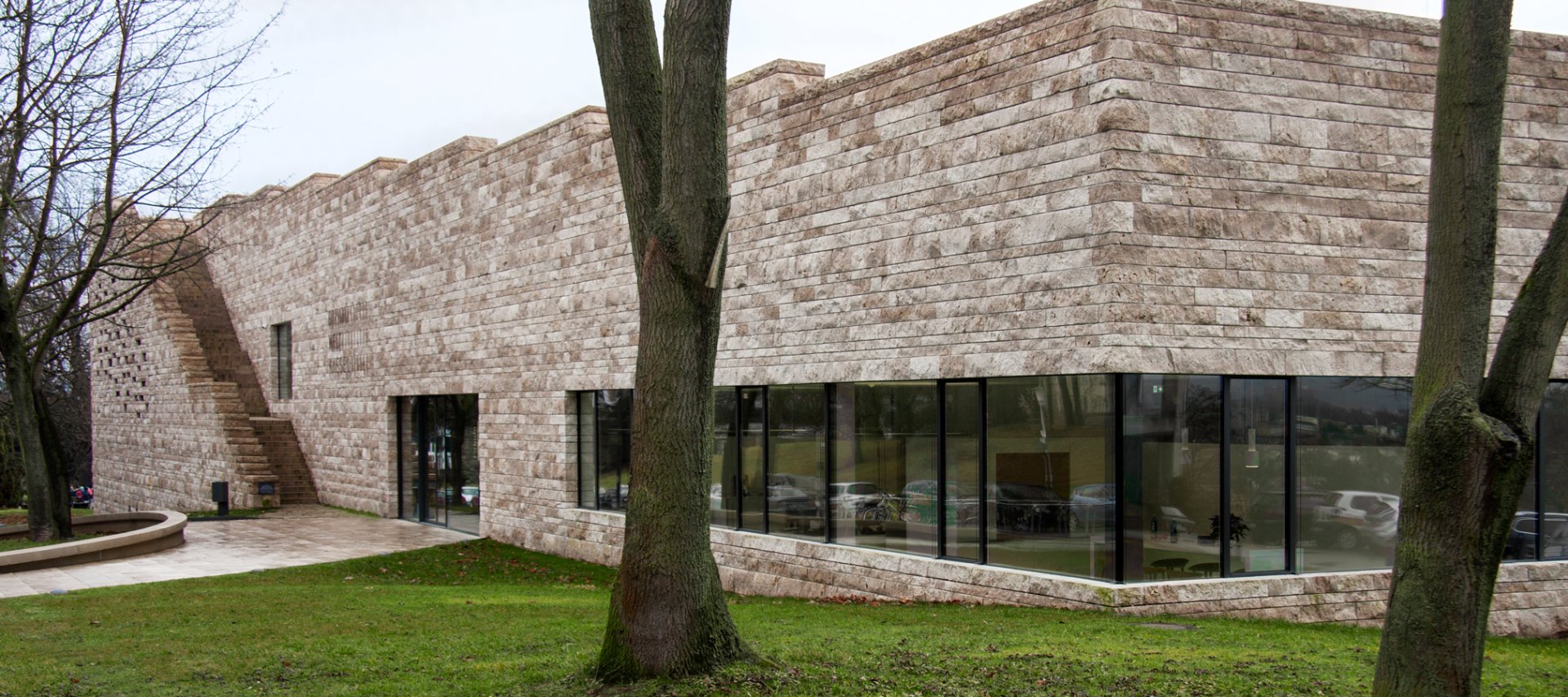 © Harry Soremski
© Harry Soremski
project description

After the Celtic museum at the Glauberg, Hesse, Germany we designed the second museum with the architects from kadawittfeldarchitektur.
The new museum is located in close vicinity to the city centre on the slope of a vineyard. The design is inspired by the topography of the site and forms an accessible spiral sculpture. The 67 x 33 m footprint of the two-storied museum is a place to experience and understand the life of the Brothers Grimm.
structure

The spatial concept sets typical requirements for the structural design of a museum. Thus, wide-spanning, column-free exhibition spaces which span up to 19 m with pre-stressed panels. These are partly combined with flat slab systems on a 7x9 m support column grid. Due to the geometry there are height offsets inside of the building integrated into the structure as deep beams. The load-bearing excavation ensures the development of a 25 cm thick elastically embedded floor slab which is only stiffened in the areas under maximum load via voutes.
Data
Client:
City of Kassel, Germany
Architect:
kadawittfeldarchitektur
Completion: 2015

GFA: 6,000 m² | Gross volume: 24,400 m³
Service:
Structural engineering
Press
Märchenhafter Rundgang: Grimmwelt in Kassel, Das Museum von kadawittfeldarchitektur und B+G auf DETAIL online, 10.12.2015.