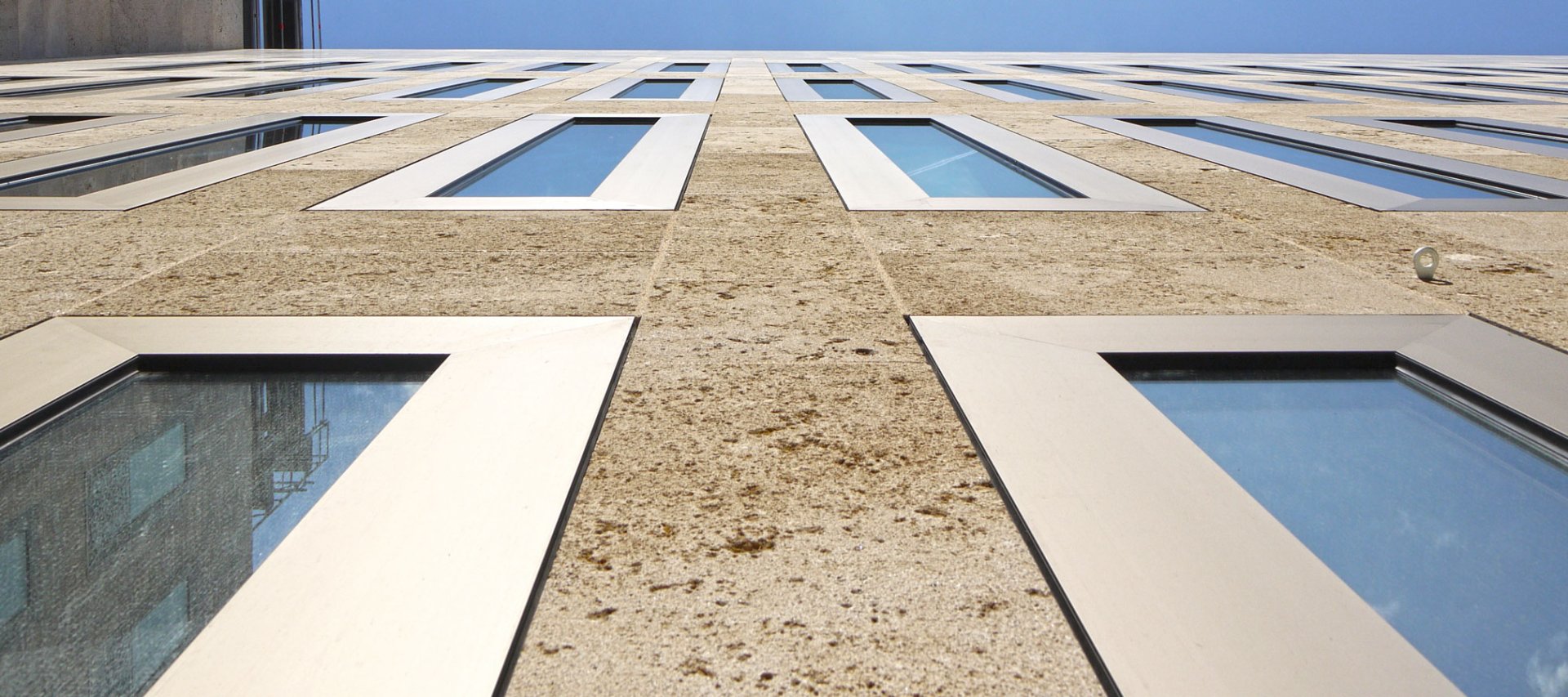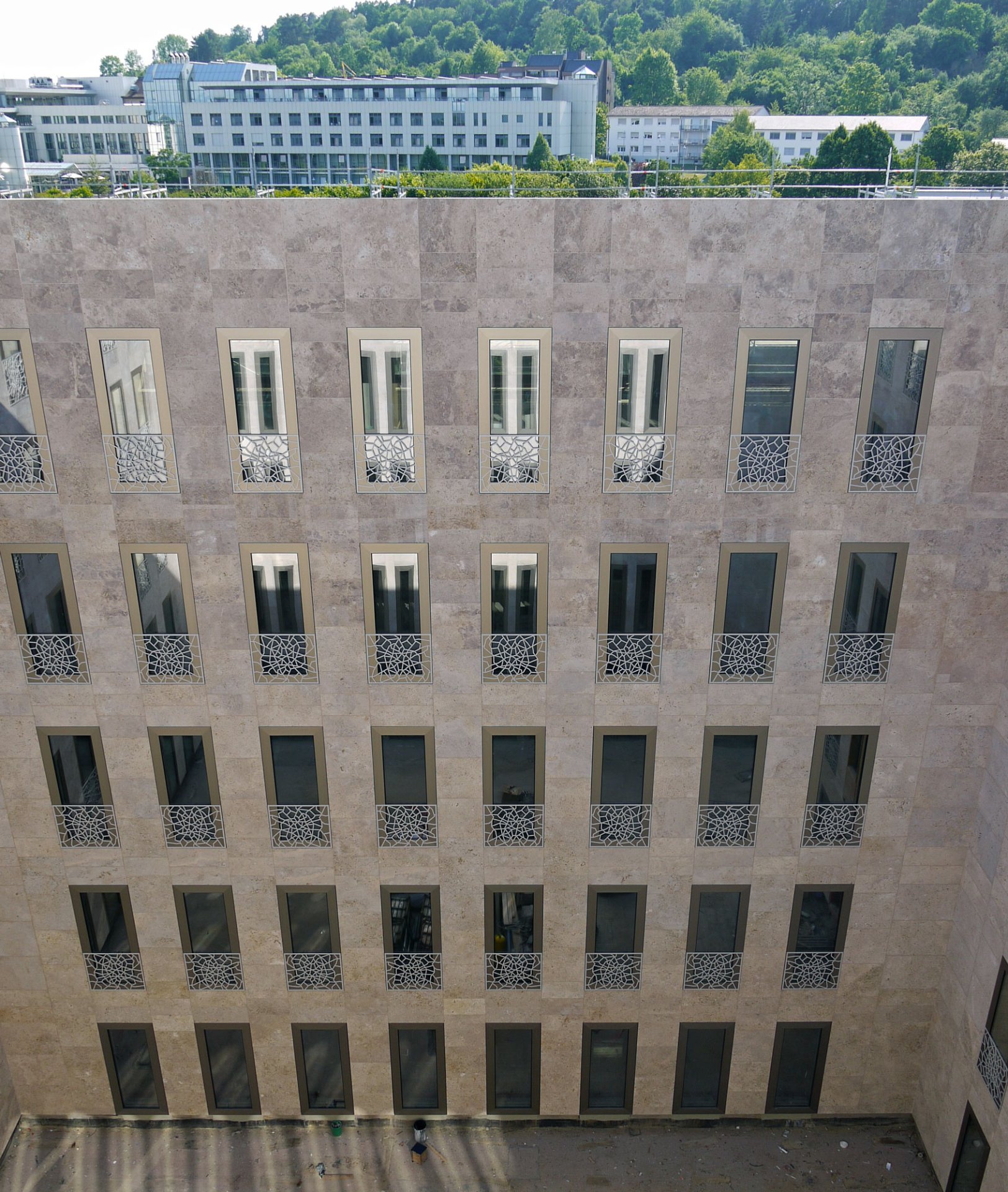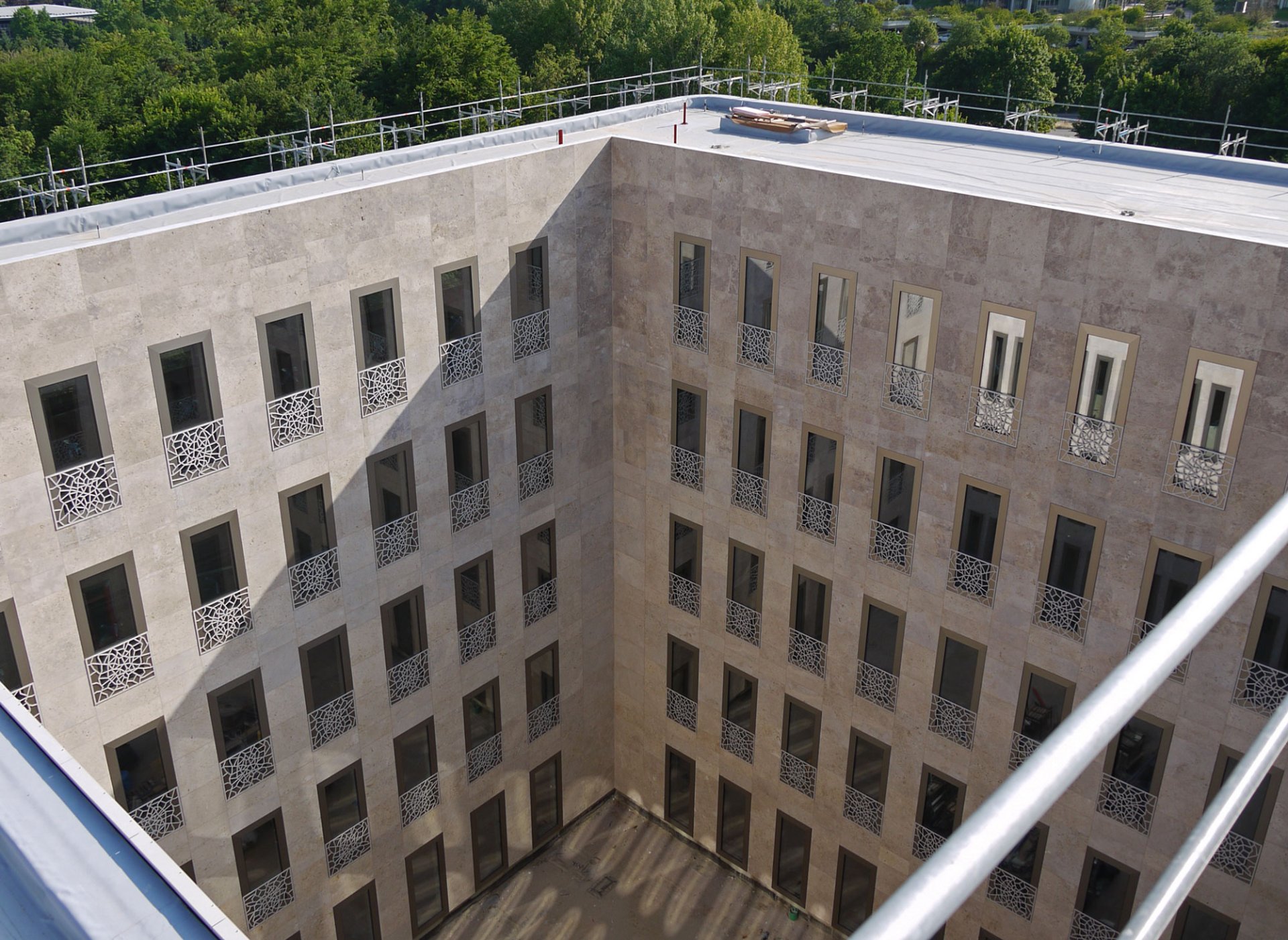 Inner courtyard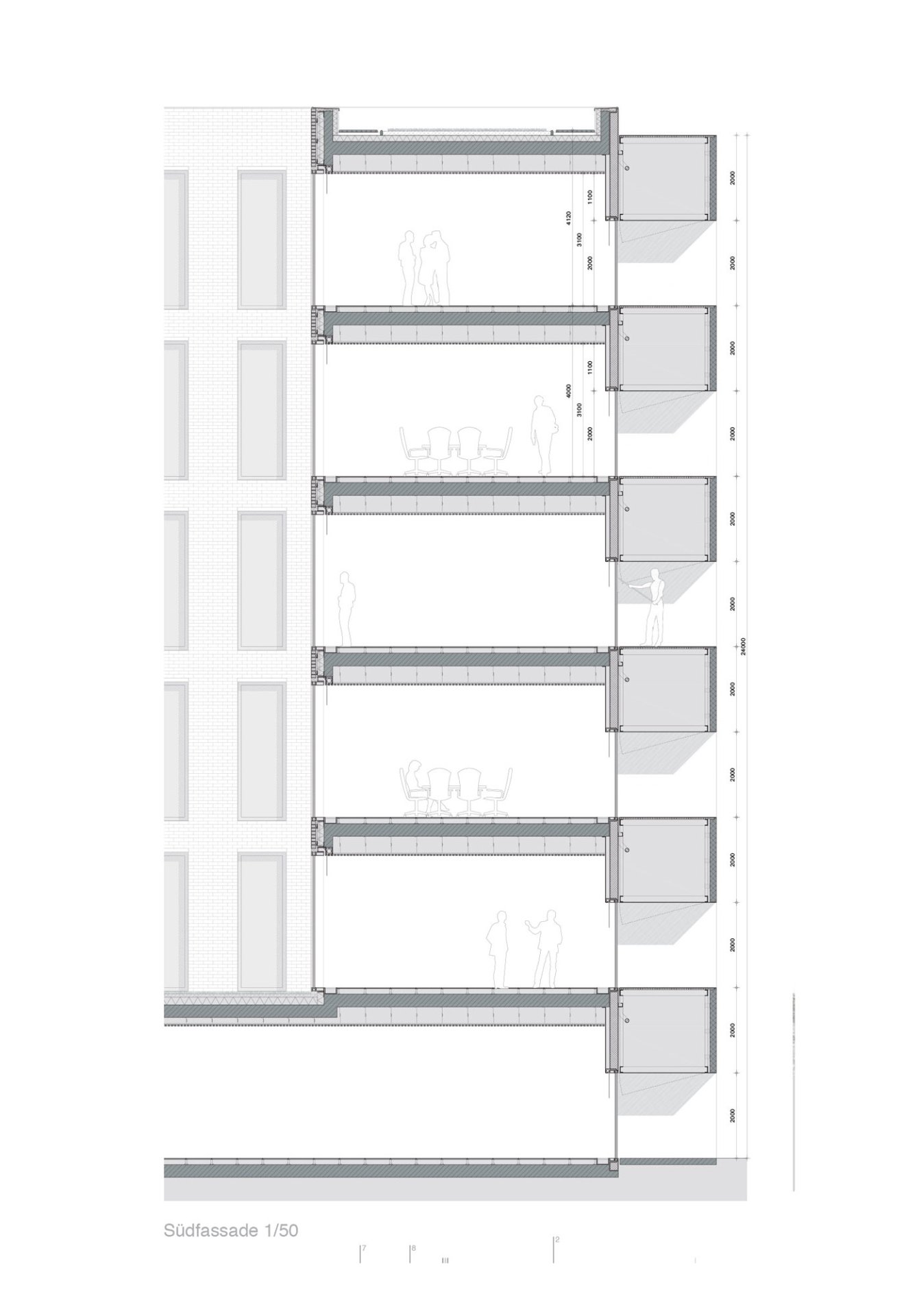 © KAAN Architecten
© KAAN Architecten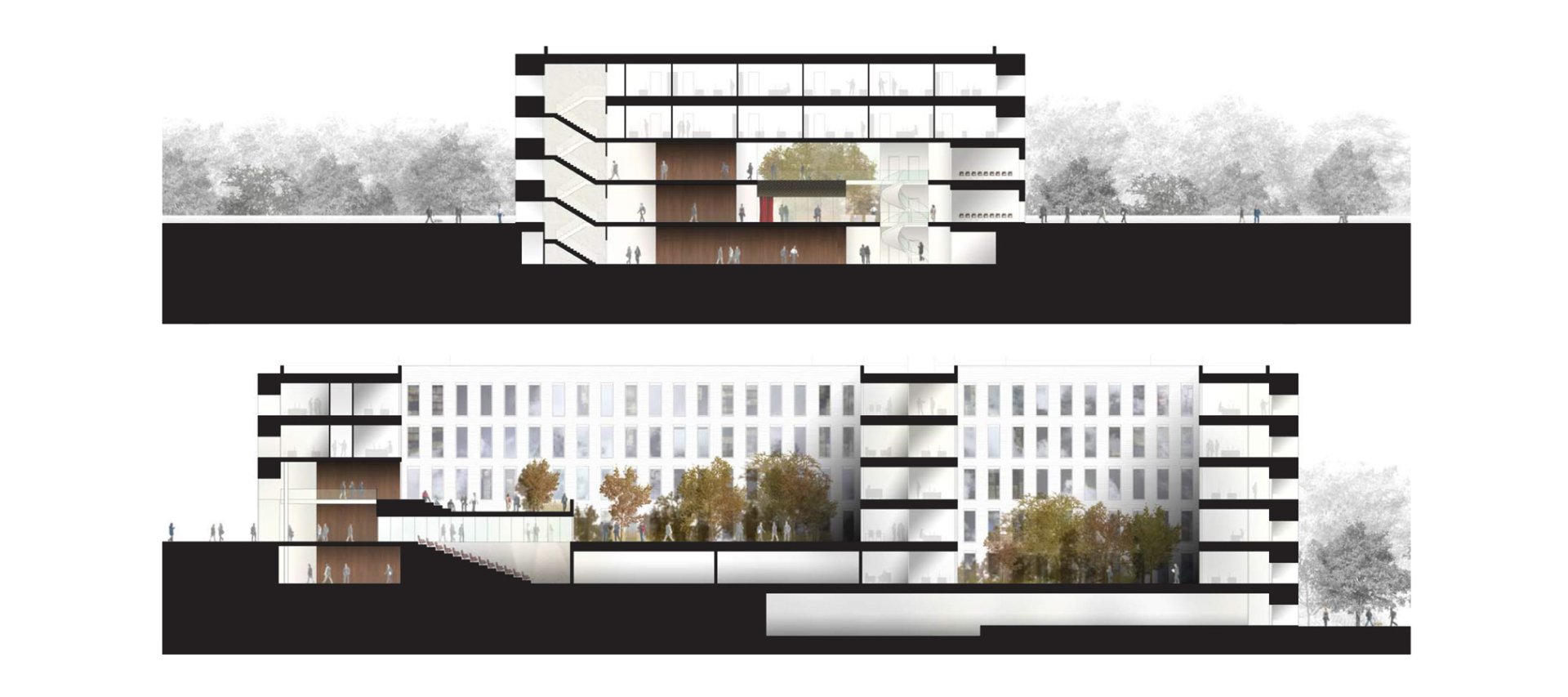 © KAAN Architecten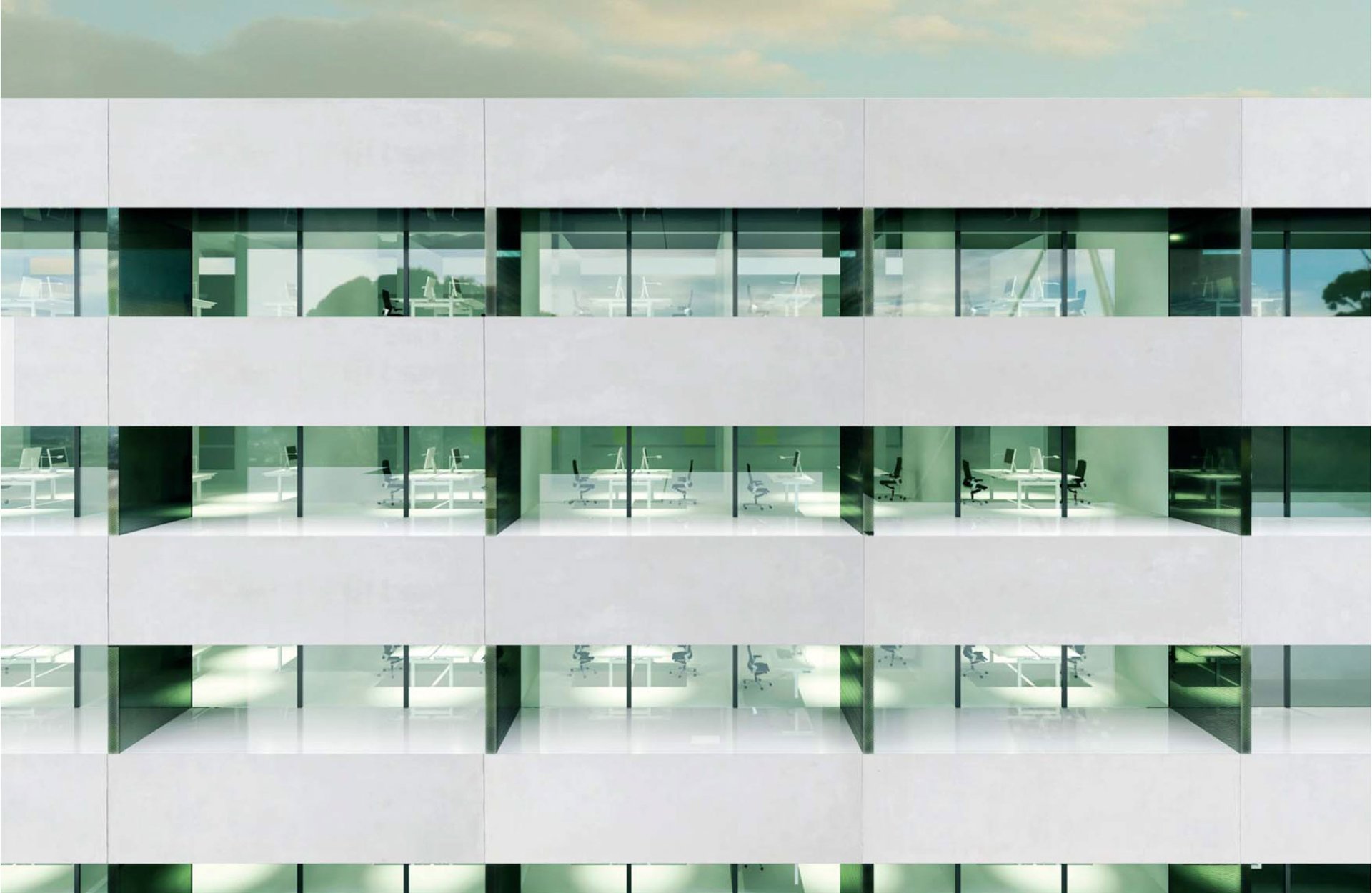 © KAAN Architecten
project description

The new Geotechnical and Environmental Research Center of the University Tübingen will concentrate on research activities in the fields of water economy, geology and environment. In total the new building will comprise 10,000m² of net floor area for laboratories, office and storage spaces.
The design of the winning competition team of KAAN architects in Rotterdam provides a 4 to 6 storeys high building with 2 generous patios.
façade

The external façade is extra-ordinary: 2m-high glazing units spanning in the vertical direction without visible substructure or framing members, staggered with 2m-high opaque rings which cantilever 2m and are cladded with exposed concrete elements. The latter serve not only as cleaning and maintenance platforms but also as natural shading elements for the lower glazing units.
The patio façades are conceived as ventilated rainscreen façades cladded with natural stone and storey-high glazing units which are either fixed or operable in connection with ornamental metal sheet balustrades for the ballustrade enhancement.

Data
Client:
State of Baden-Württemberg, Stuttgart, Germany
Architect:
KAAN Architecten, Rotterdam, Netherlands
Start of planning: 2014
Start of construction: 2016
Expected completion: 2018

Service:
Façade engineering
Related Links

more projects referring to:
> façade