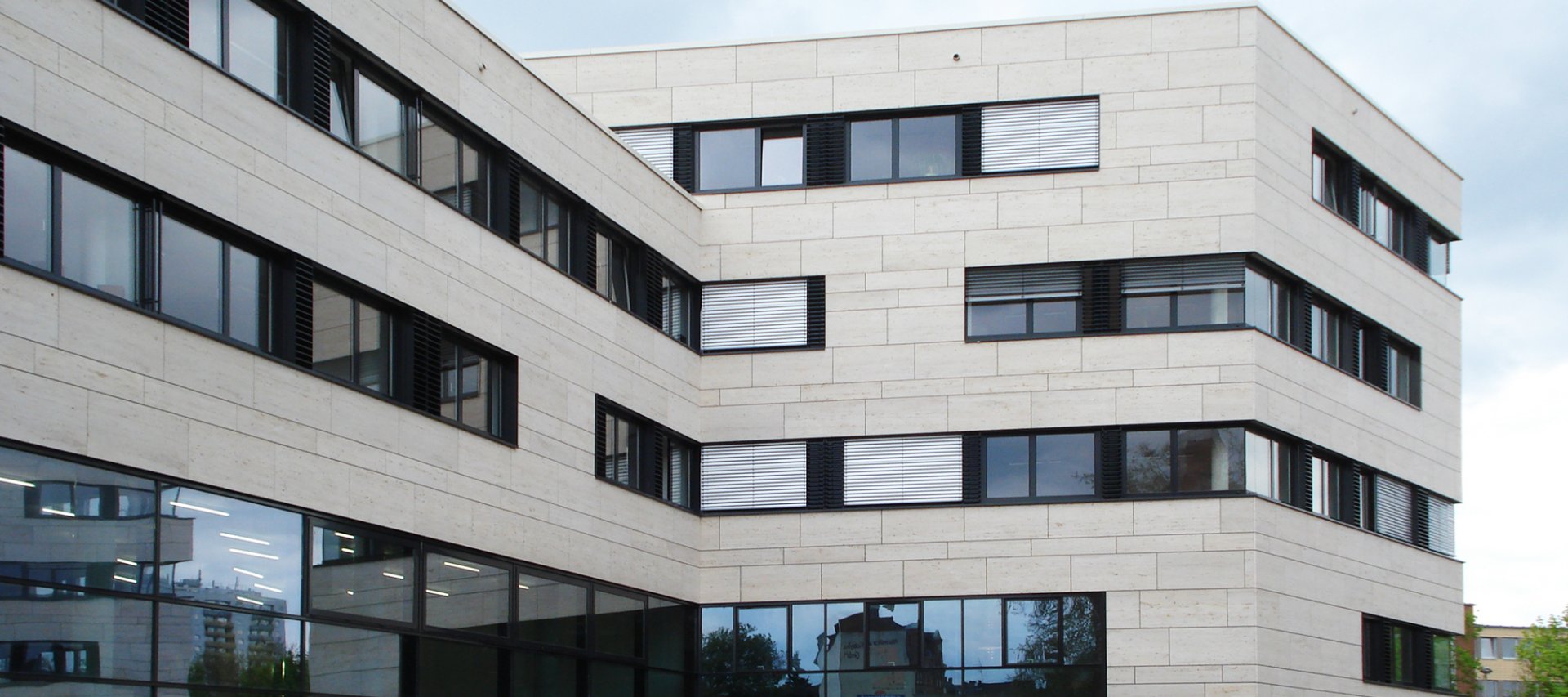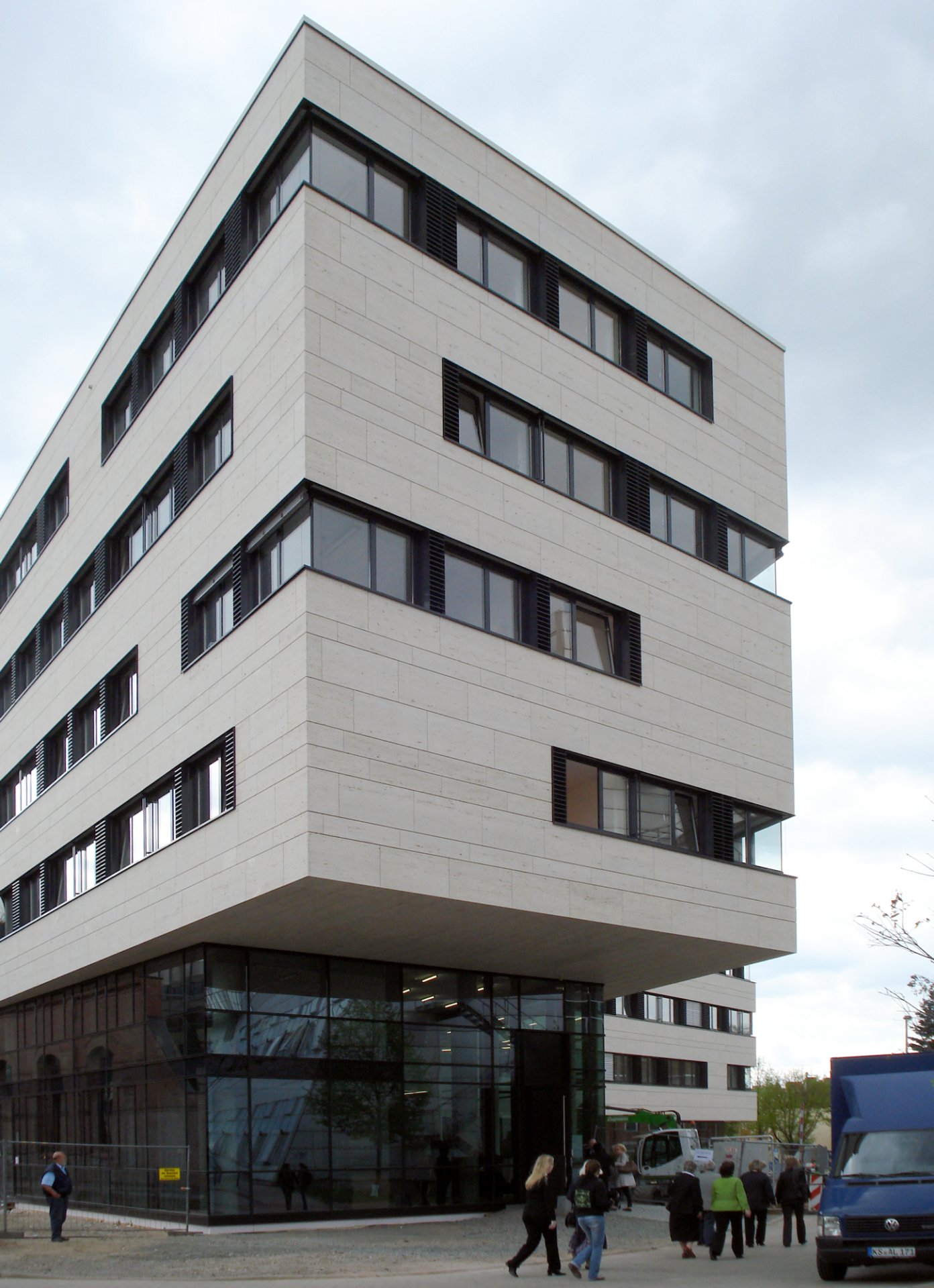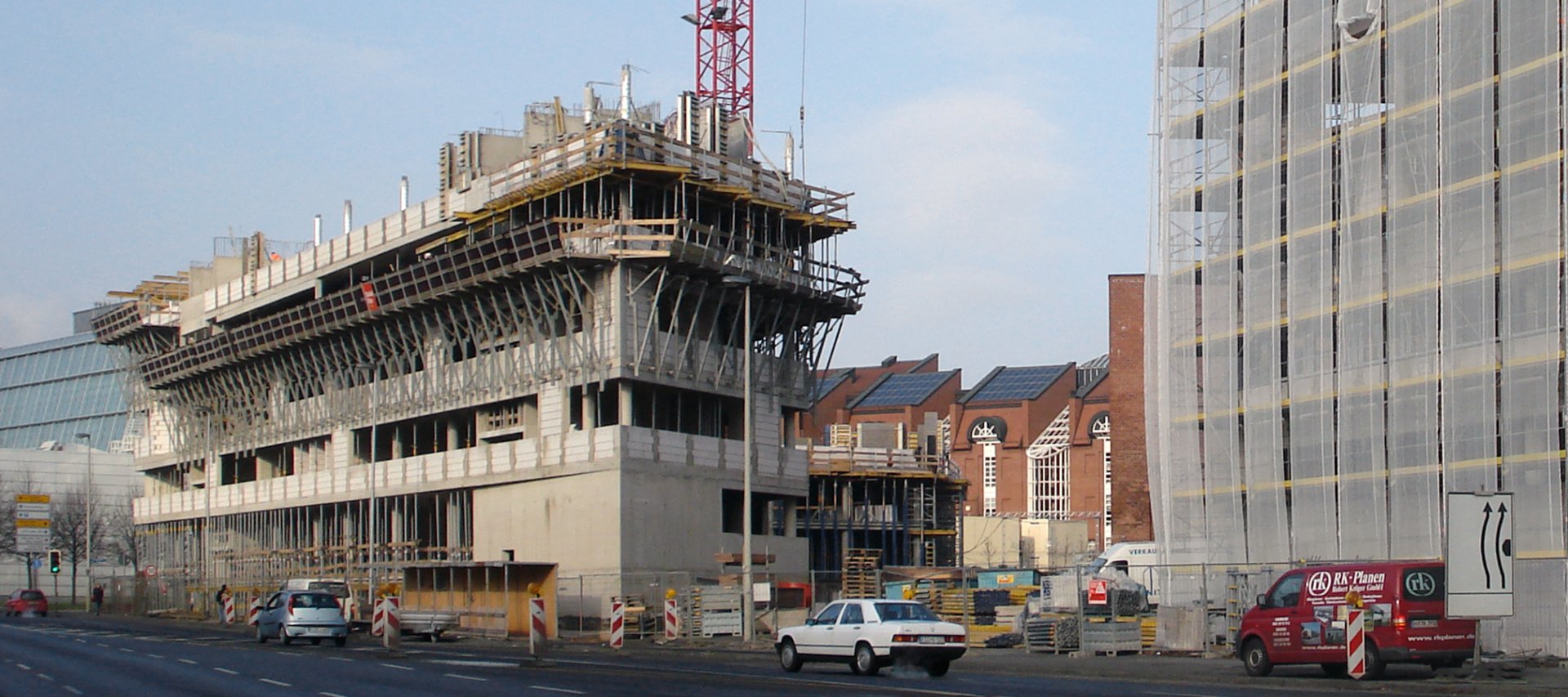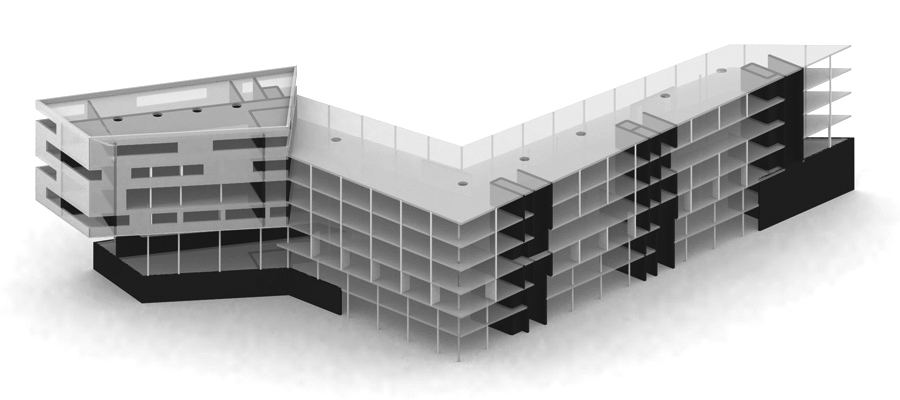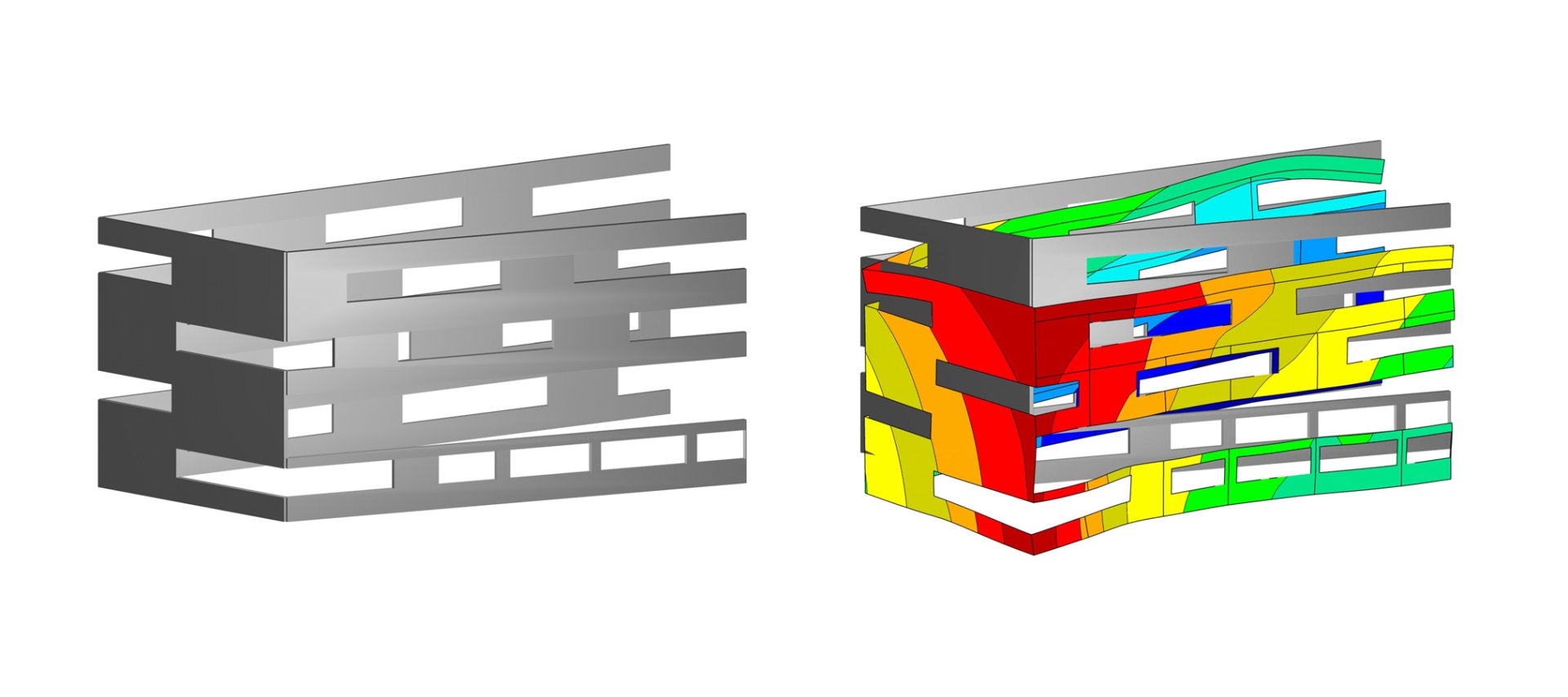 project description

The design includes two physically separated individual buildings made of the same material. The buildings envelop an existing engineering building and thus are putting it into context. On up to seven floors with a gross floor area of approximately 6,500 m², there are seminar rooms and office spaces.
In one of the buildings the faculty of music including a spacious function room on the ground floor will be located. Asymmetrically arranged lines-of-sight are also reflected in the layout of the façade.
structure

The structure of the five-storey building with a flat roof consists of reinforced concrete flat slabs spanning between concrete columns and walls. There are also load-bearing columns located within the façade. The lateral force resisting system comprises reinforced concrete elevator core walls as well as individual shear walls.
Data
Client:
Hessisches Baumanagement
Architect:
Atelier 30 Architekten
Completion: 2010

GFA: 14,000 m² | Gross volume: 47,000 m³
Service:
Structural engineering