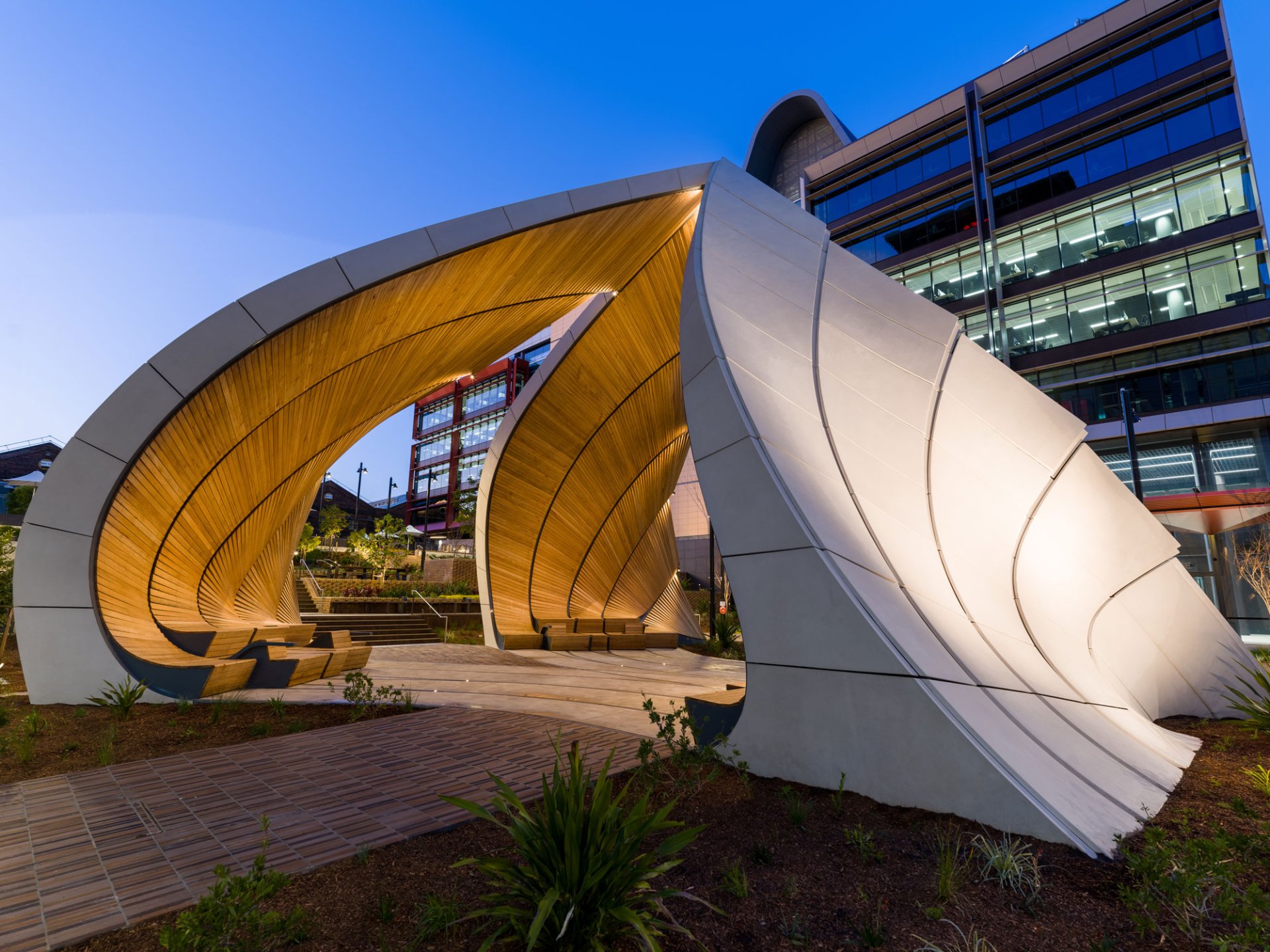 © Studio Chris Fox
© Studio Chris Fox
© Studio Chris Fox
© Studio Chris Fox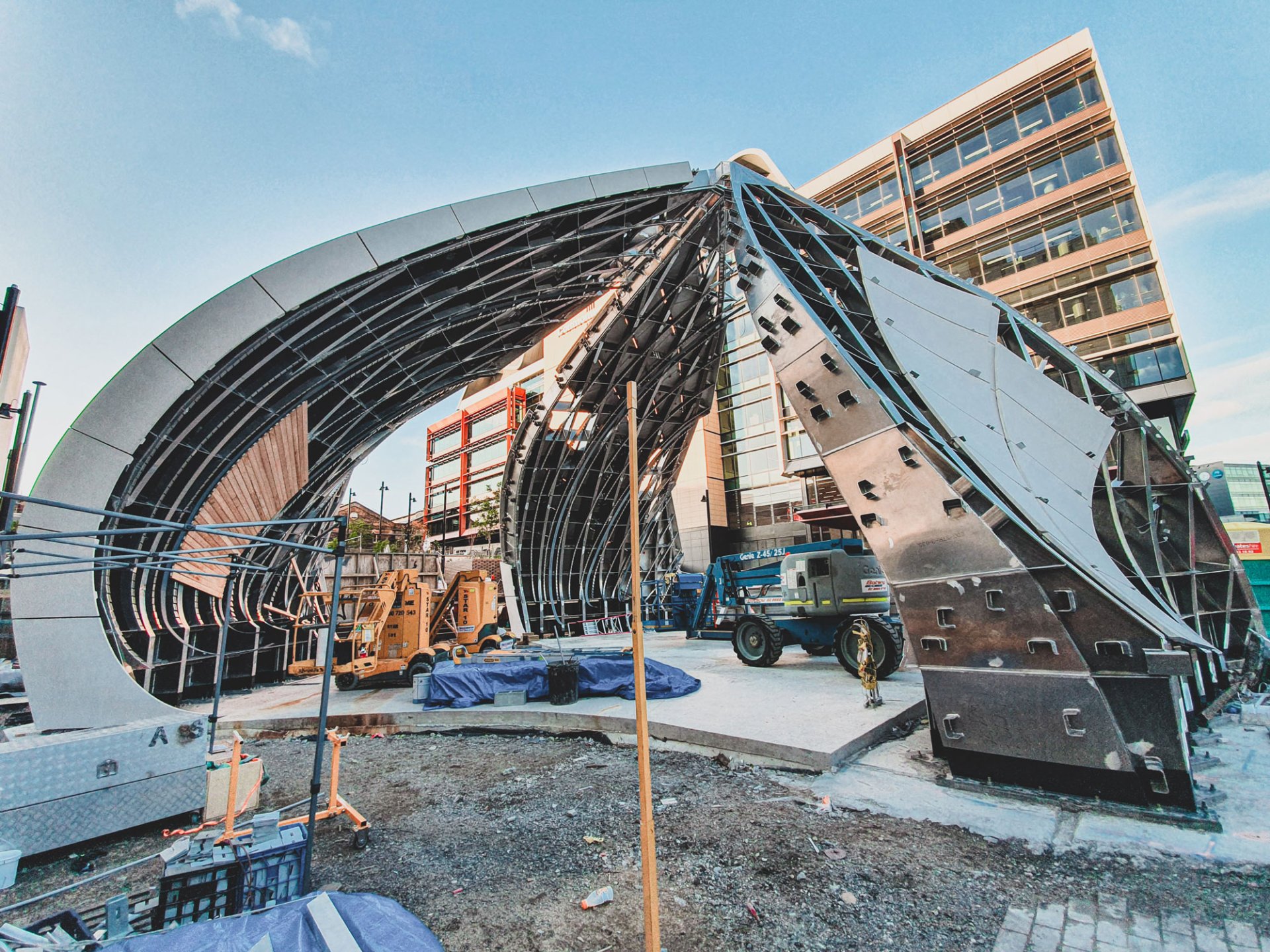 © Studio Chris Fox
© Studio Chris Fox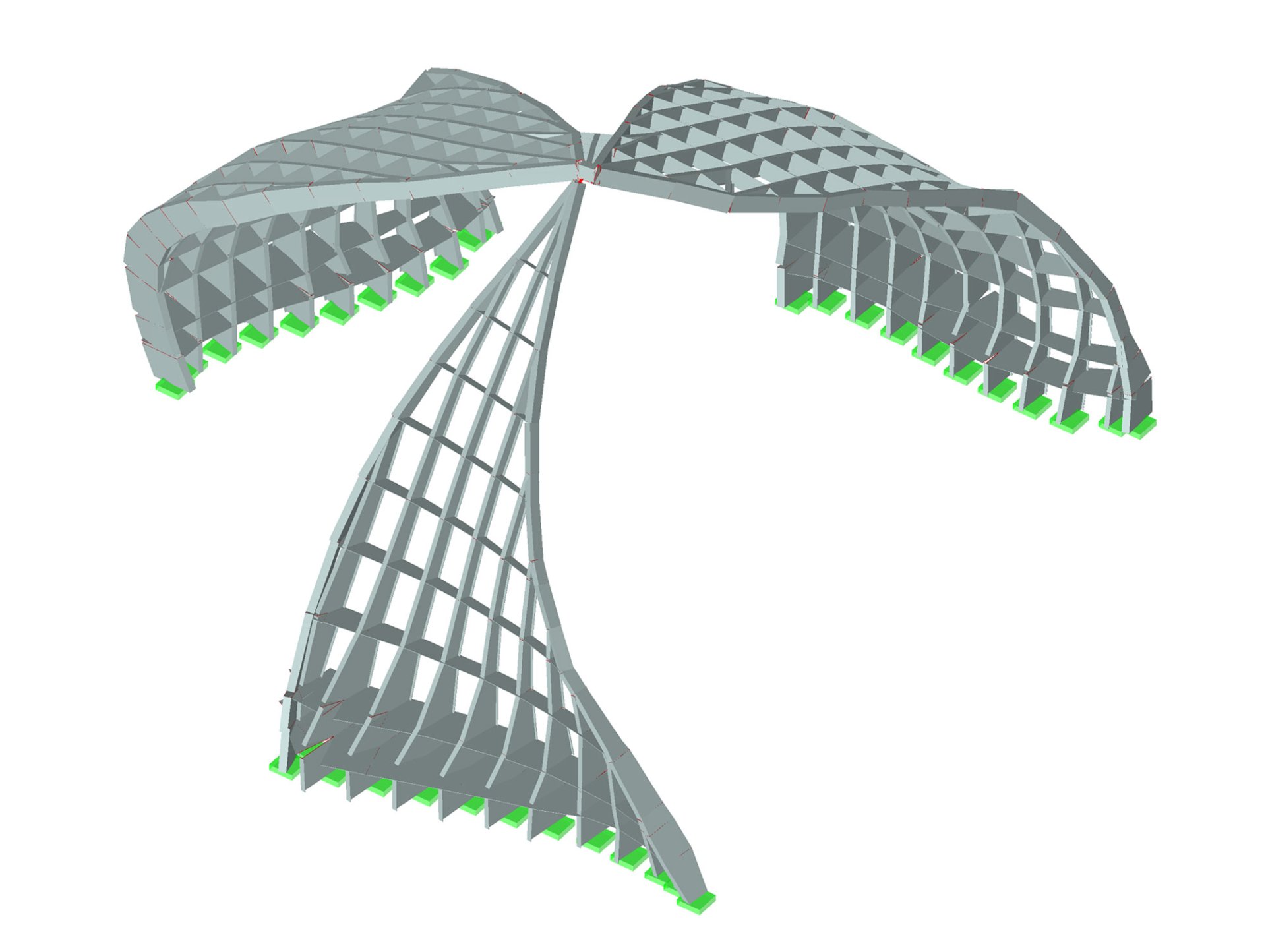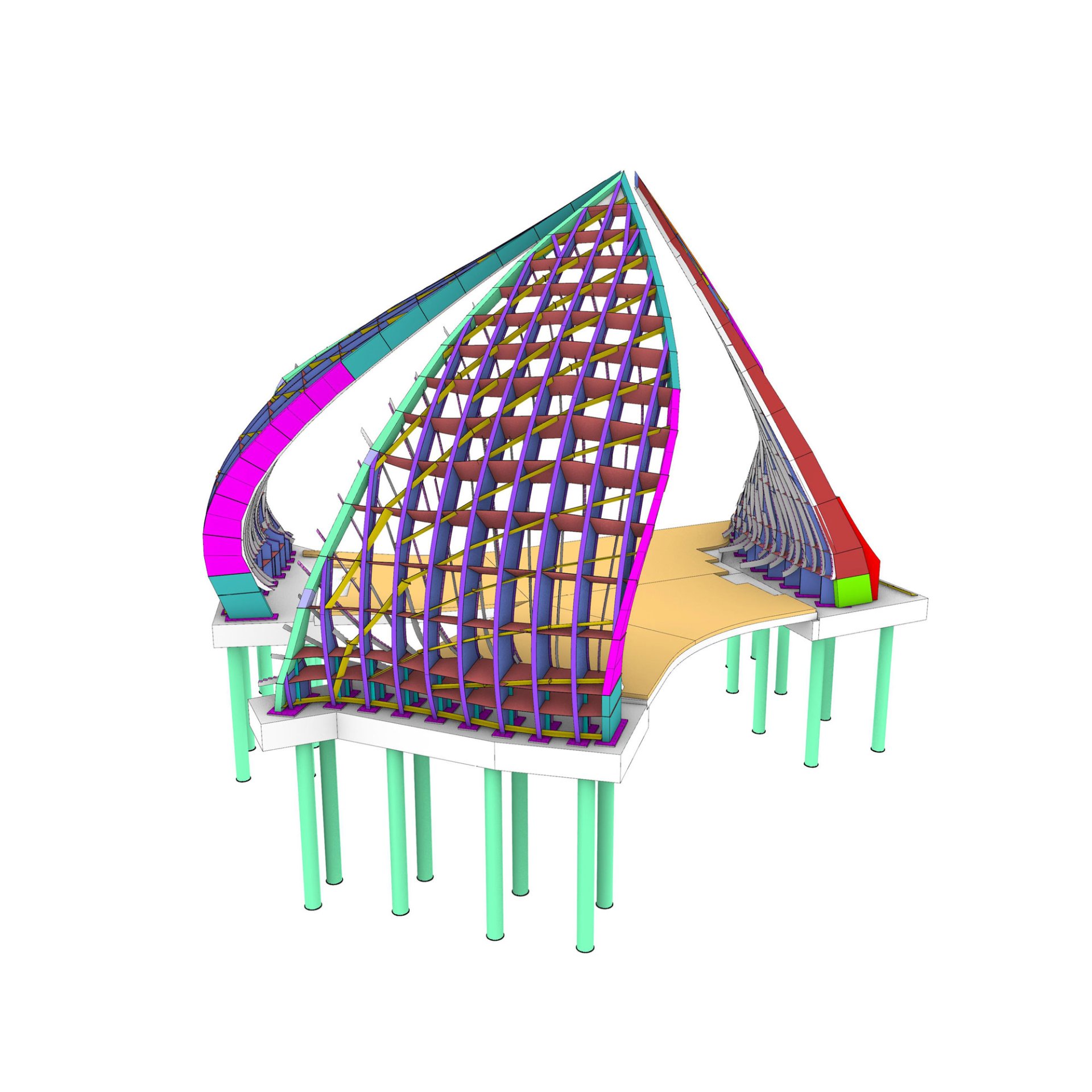 © Studio Chris Fox
© Studio Chris Fox
project description

The Interchange Pavilion is located in South Eveleigh, Sydney. It combines 15 tonnes of robotically moulded glass-reinforced concrete, 1400 pieces of router cut hardwood and 250 metres of stainless steel ground rails. Studio Chris Fox designed, modelled and managed each component of the project with a computational workflow. The unique material palette is supported by a 14-tonne structure made up of 1650 pieces of digitally fabricated aluminium to create a 350 m² public art installation.
The artist Chris Fox draws inspiration from the precinct's rail history, he worked with the salient geometries of the railroad switch. That is the point at which a train can change its course, moving from one trajectory to another. His work is a tribute to the diverse stories and journeys of people connected with the Eveleigh Rail Yards.
structure

With the introduction of aluminium as the predominant structure, the self-weight of the primary structural system could be reduced and that resulted in a minimal solution for the foundation. The engineered aluminium structure is able to carry two and a half times its own self-weight.
Data
Client:
Chris Fox for Mirvac
Architect:
Studio Chris Fox
Completion: 2020

Height: 12 m
Service:
Structural engineering
Related Links