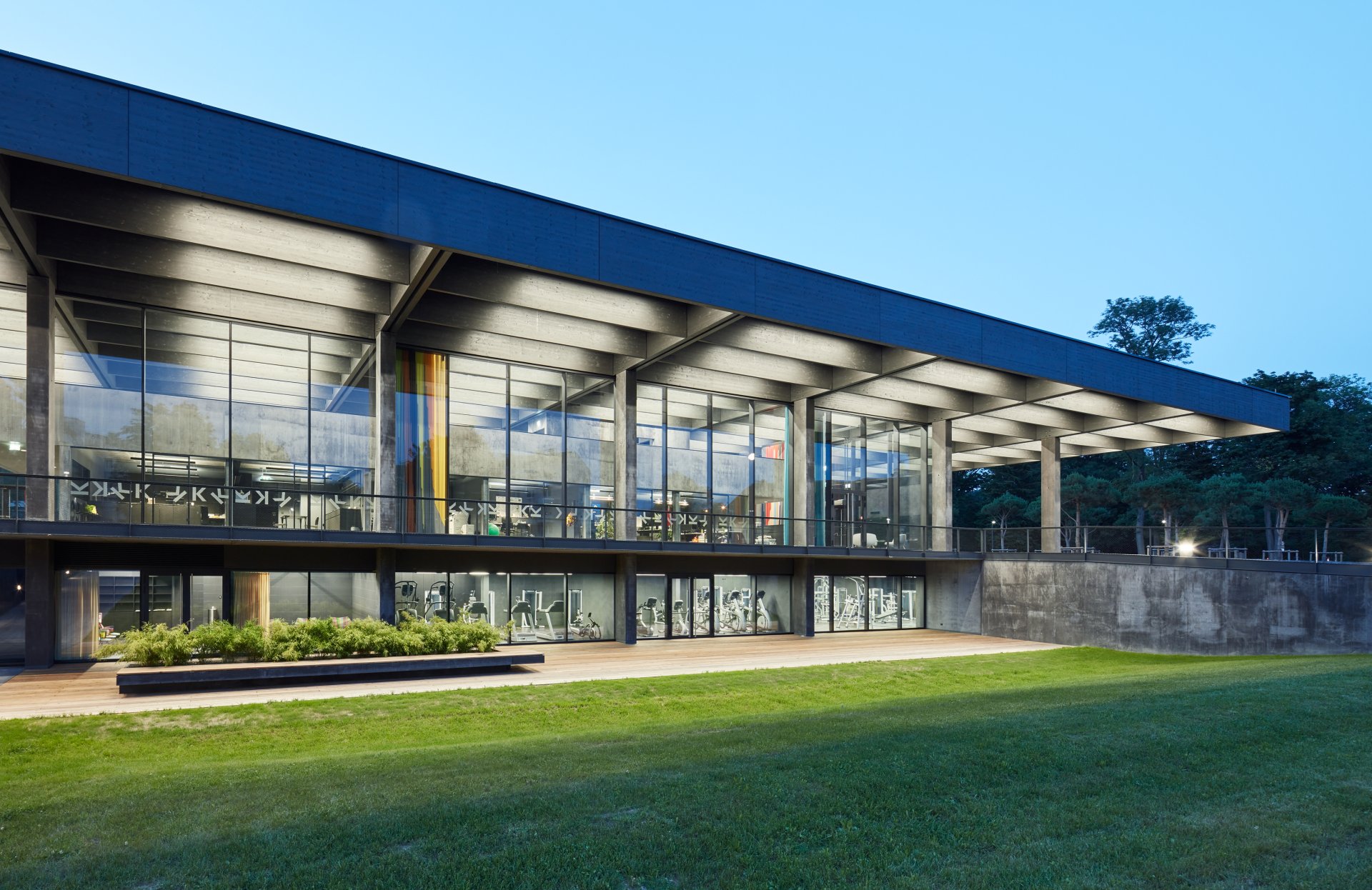 © Bruno Klomfar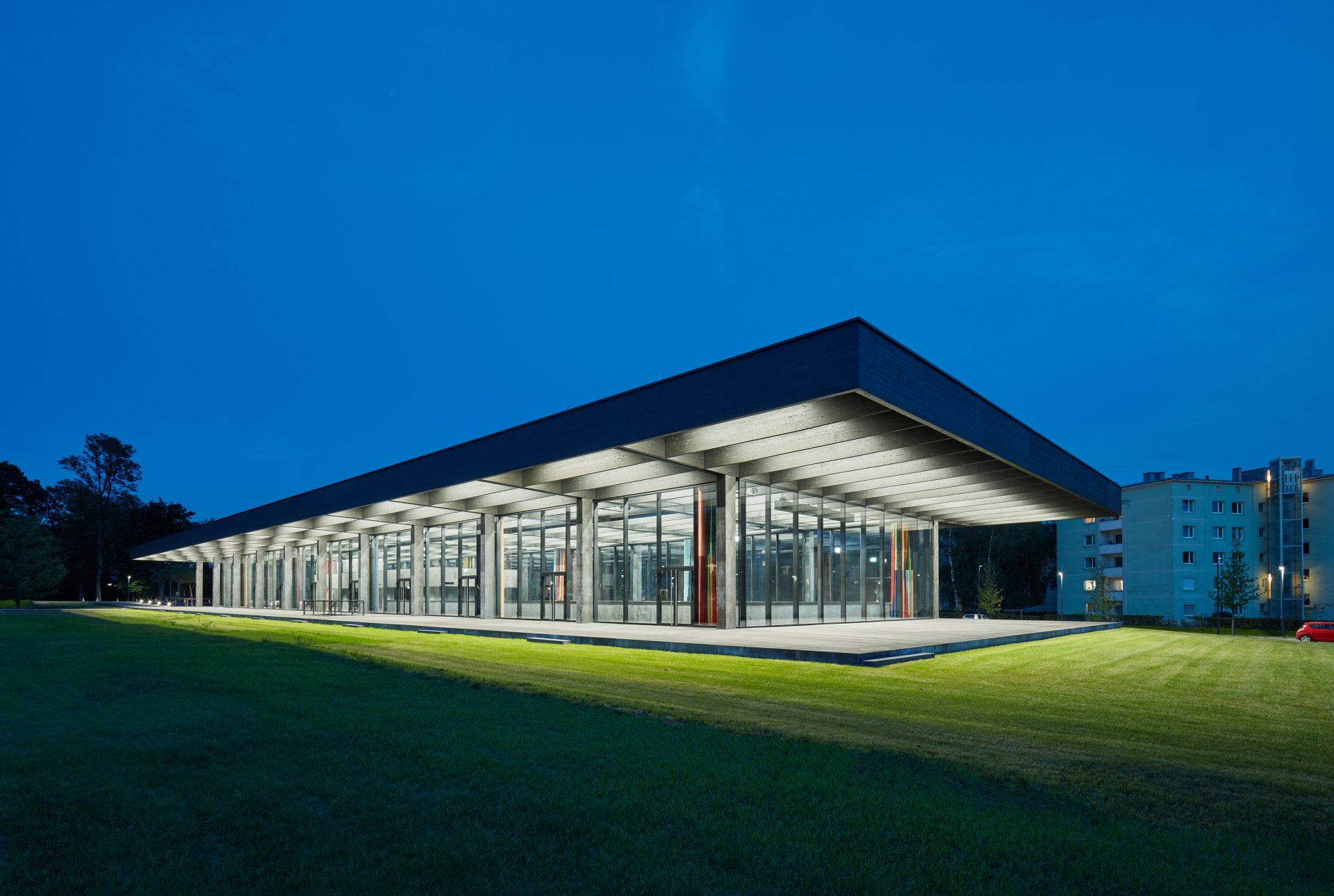 © Bruno Klomfar
© B+G
© B+G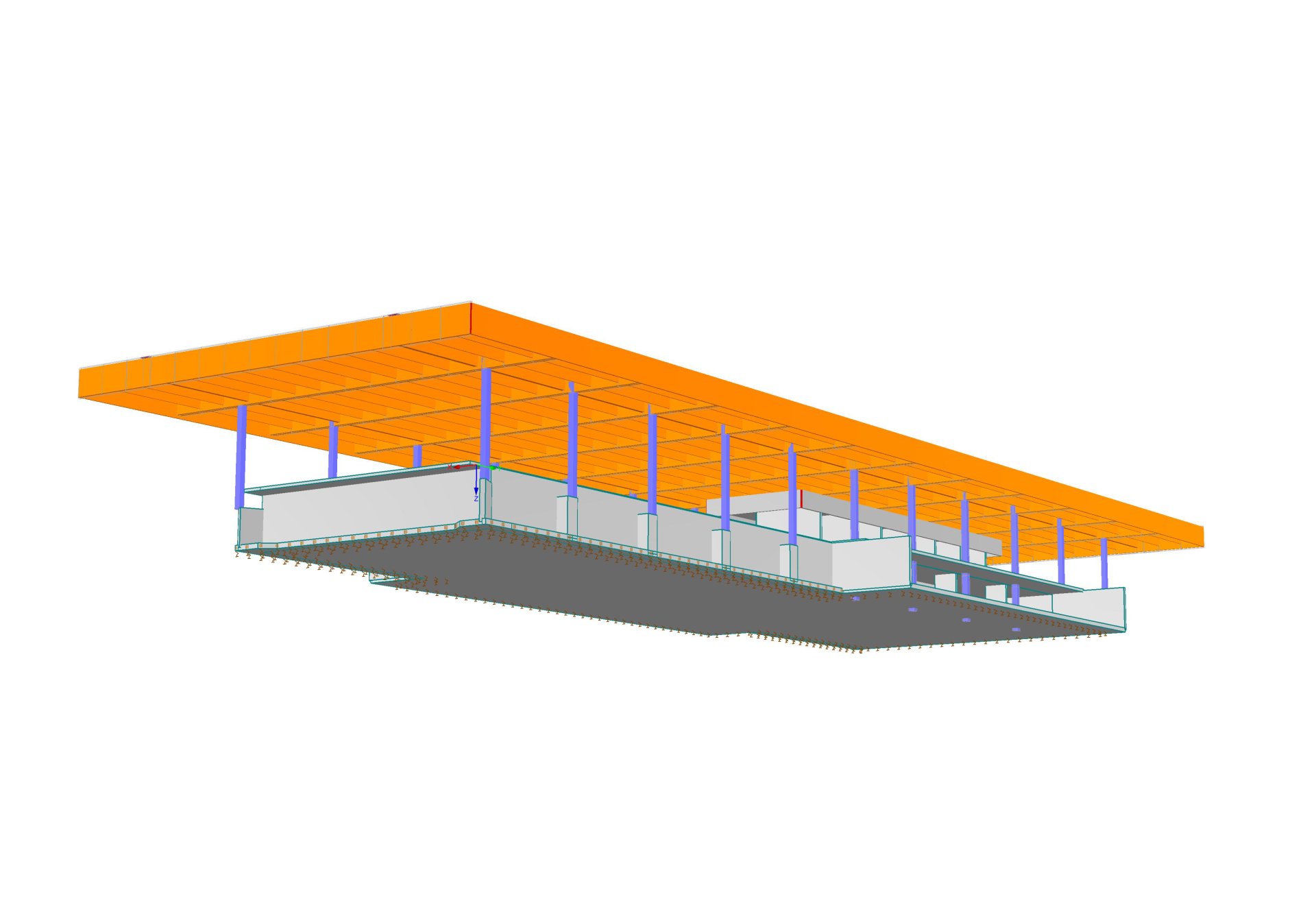 © B+G
© B+G
Campus overview © Riepl Riepl Architekten
structure

The building extends over a length of 78 and a width of 33 meters and has a partial basement. Inside the building, in addition to a spacious access floor above a small part of the floor area, there is another upper floor. The roof construction, designed as a flat roof, protrudes throughout the building. On the east side, it is supported by two additional external supports and protrudes 17 meters above the building envelope.

The primary girders of the roof are block-glued glued laminated timber beams encamped on clamped reinforced concrete precast columns. The roof racks are 33 meters long and span 22 meters in the field. All other components, such as floor slab, walls, ceilings and columns, were designed in reinforced concrete and had to meet mostly exposed concrete requirements.
project description

The Kepler Hall welcome centre is located at the campus entrance on a total area of 3,000 square meters, including an outdoor area. It is used flexibly and accommodates, among other things, a sports and multi-purpose hall, a fitness centre and a sauna area. The generously covered outdoor areas can be used for various events, such as an open-air cinema or a weekly market.
Data
Client:
BIG Bundesimmobiliengesellschaft
Architect:
Riepl Riepl Architekten
Completion: 2020

GFA: 3,000 m²
Service:
Structural engineering