© Arge Kunsthaus
© B+G_Matthias Michel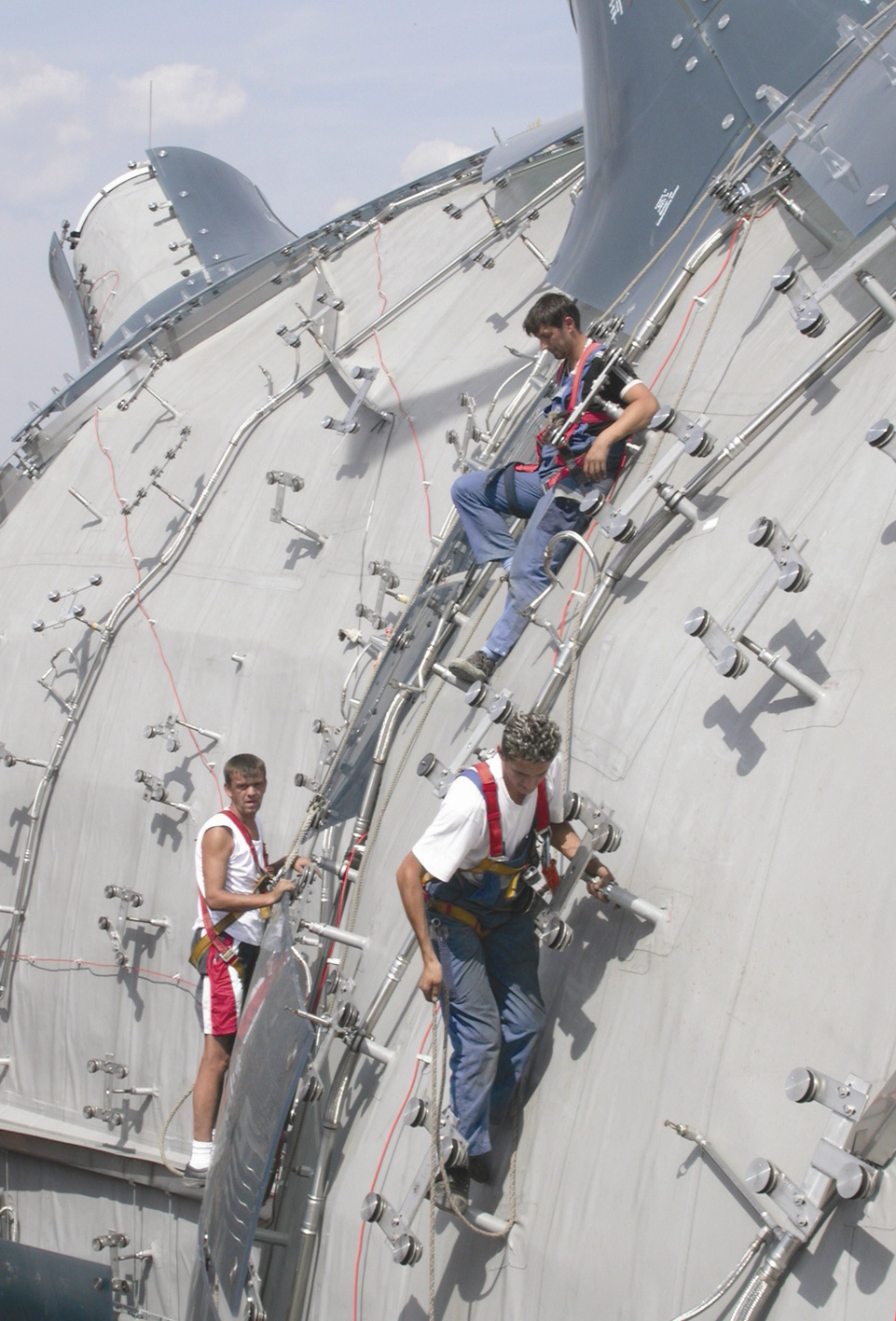 © B+G_Matthias Michel
© B+G_Matthias Michel
© Arge Kunsthaus, Gernot Stangl
project description

The Art Museum in the City of Graz is located neighbouring to the "Eisernes Haus" - the earliest cast iron building in Austria, which also provides access to the new building. In collaboration with the architect a method was developed which transferred the two-sided curved building shell from the architectural model to a digital 3D-model.
structure

The structure mainly consists of two elements, the skin comprising aluminium and steel light-weight construction and the interior solid reinforced concrete and composite construction. The optimizing of the structure of the "skin" was achieved iteratively by a continuous adaptation of the parallel conducted structural analysis and the parameters of the applied materials.
This project has been executed by the architect in collaboration with Bollinger+Grohmann.
Data
Client:
Kunsthaus Graz AG
Architect:
spacelab UK Peter Cook
Colin Fournier
Completion: 2003

GFA: 8,300 m² | Gross volume: 65,300 m³
Service:
Structural engineering
Awards
Architecture + Technology Award 2006, 1st prize
RIBA European Award 2004, Award

Publications
Kunsthaus Graz - Design and Construction
in: Proceedings of the IASS Symposium Shell and Spatial Structures - From Model to Realization. Montpellier, France: 2004, S. 346